With more than two billion active users, WhatsApp is one of the most popular messaging apps in the world.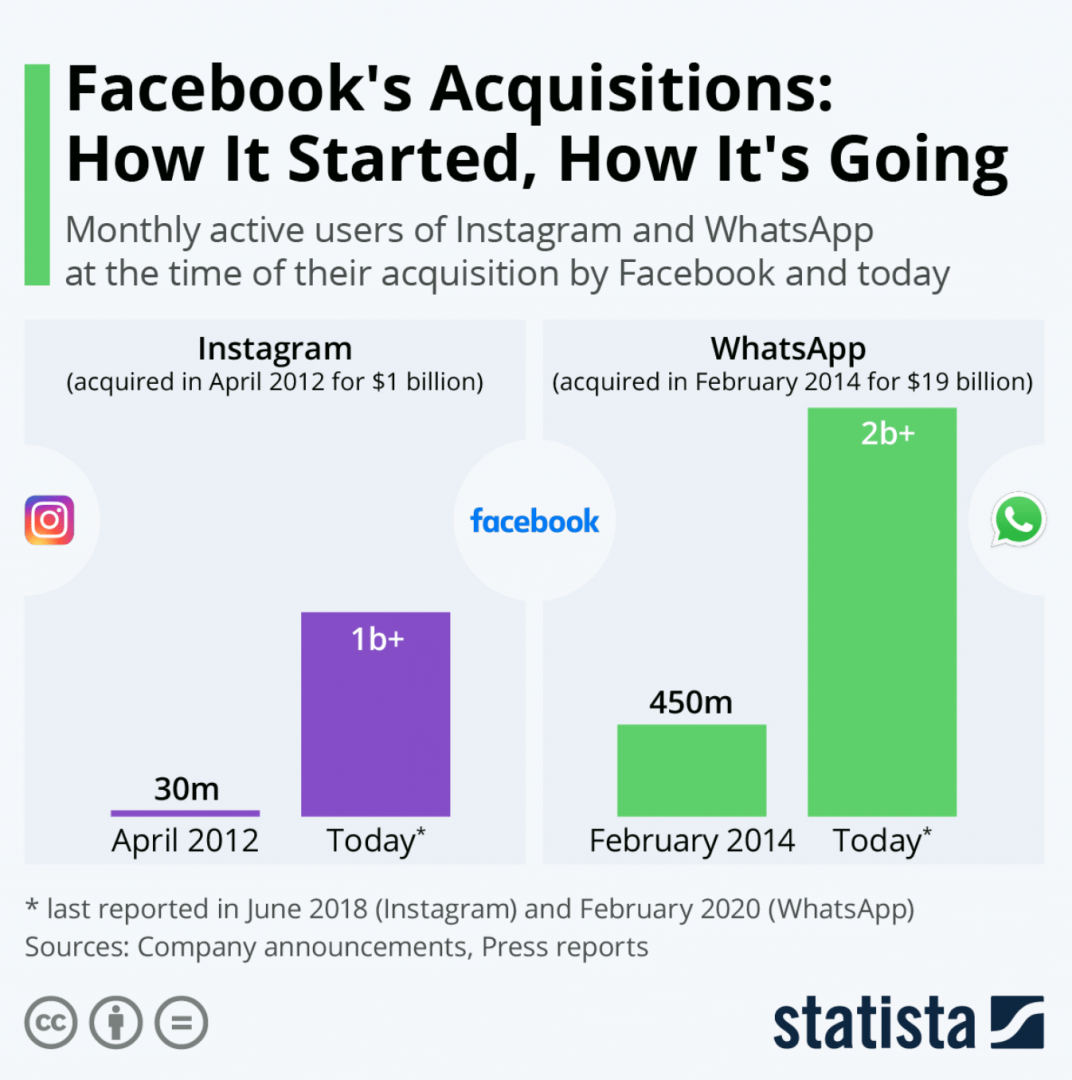 Source: Statista
Acquired by Facebook in 2014, Whatsapp continues to evolve by offering new updates to its users.
One of the few drawbacks of the WhatsApp messaging app is that most senders of messages are instantly notified when recipients receive and view a message in a conversation, but there are a few ways around this that allow you to view a message or photo or video in WhatsApp chat without even opening a conversation.
Indeed, it is possible to hide those double blue ticks on WhatsApp, but there is also another simpler way to see content including pictures.
Here are some popular Whatsapp tricks you need to know:
1. To view pictures on an iPhone without even opening a conversation or notifying someone:
First of all, come out of all chats on WhatsApp.

Then press and hold on a particular chat and click the 'More Option' and then the 'Export Chat' option

Next, save to 'Files'

At this point, you can select a folder you'll remember and save the file there.

Go to the file where you saved the exported chat and there you can access the download and you'll find the photo you were looking for.
Unfortunately, this trick isn't available for Android users.
This is mainly because the 'More' and 'Export Chat' buttons can only be accessed from inside a conversation on an Android device and not from pressing and holding on a chat from the home menu. Perhaps this will change in the future with the next upcoming updates, but for the time being this WhatsApp privacy trick is only available for those accessing the messaging app via an iPhone.
2. Do you remember with whom you talk the most ? There is a way you can find people with whom you talk the most. Here are the steps you need to follow:
3. Here is how to hide your Whatsapp profile picture:
You can hide your profile pic from people whom you don't know

For instance, like you're part of several groups where you don't know everyone in the group so you don't want everyone to see your profile pic.

You can change it from Settings > Account > Privacy > Profile Photo.
4. If you want to stop saving Whatsapp images and videos in your gallery, here is what you need to do:
You have a choice here if you want your whatsapp images and videos to appear in the gallery or not.

You can alter these settings from Settings > Chats > Toggle off Show Media in Gallery.
5. Here is how to reply to group messages privately:
You can reply to a group message privately in your one-to-one chat, without having to find the one-to-one chat you have with that particular person.

You can do it by following this, Press and hold a message in a group chat > Select the three buttons in the top right corner > Reply Privately. The message will appear in your one-to-one chat with the text box below, as it does if you reply to a specific message like above.
6. Here's how you can format text on WhatsApp to send italic, bold and strikethrough messages:
Italic: To italicize your message, place an underscore on both sides of the text as follow: _message_
Your text should now look like this: message
Bold: To send text in bold, place an asterisk on both sides of the text, like so: *message*
This will make your message appear like this: message
Strikethrough: To strikethrough your message, place a tilde on both sides of the text, like so: ~message~
Your message will now look like this: message
7. You can now send photos and videos that disappear after they've been opened via the View Once feature on WhatsApp, giving you more control over your chats privacy!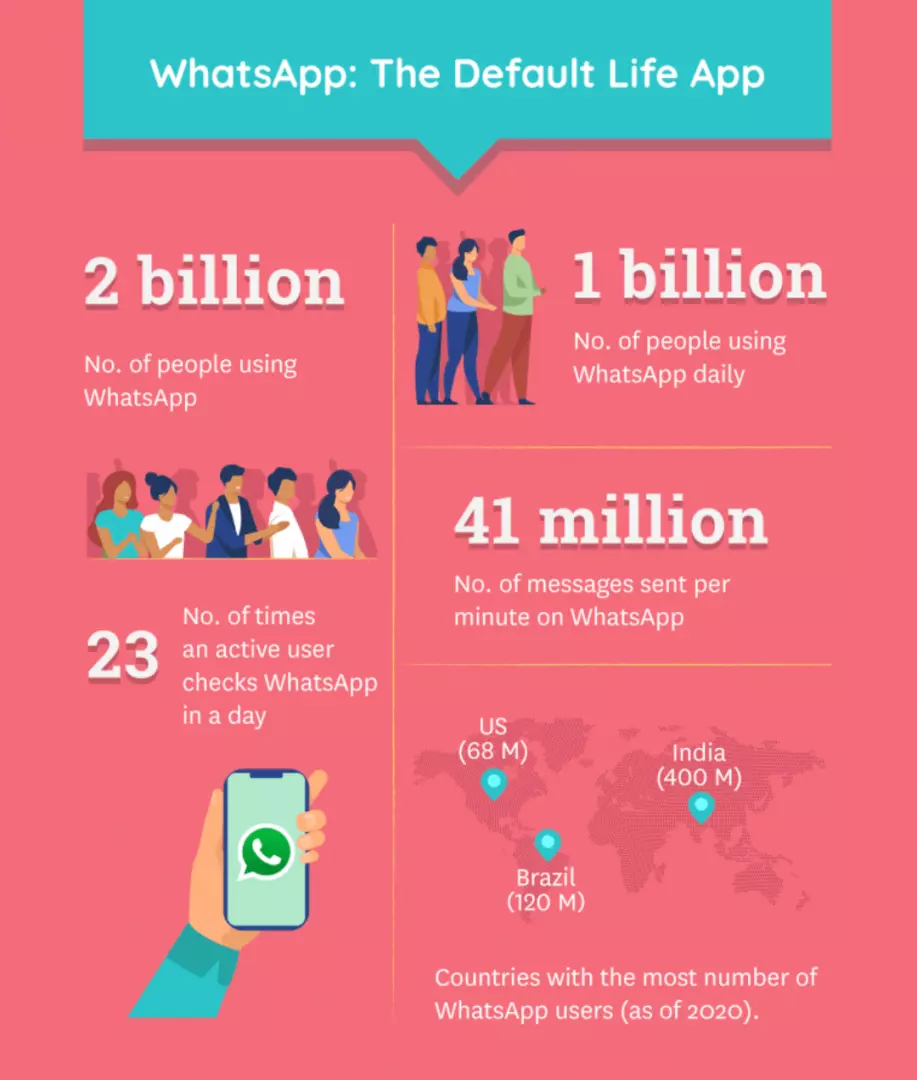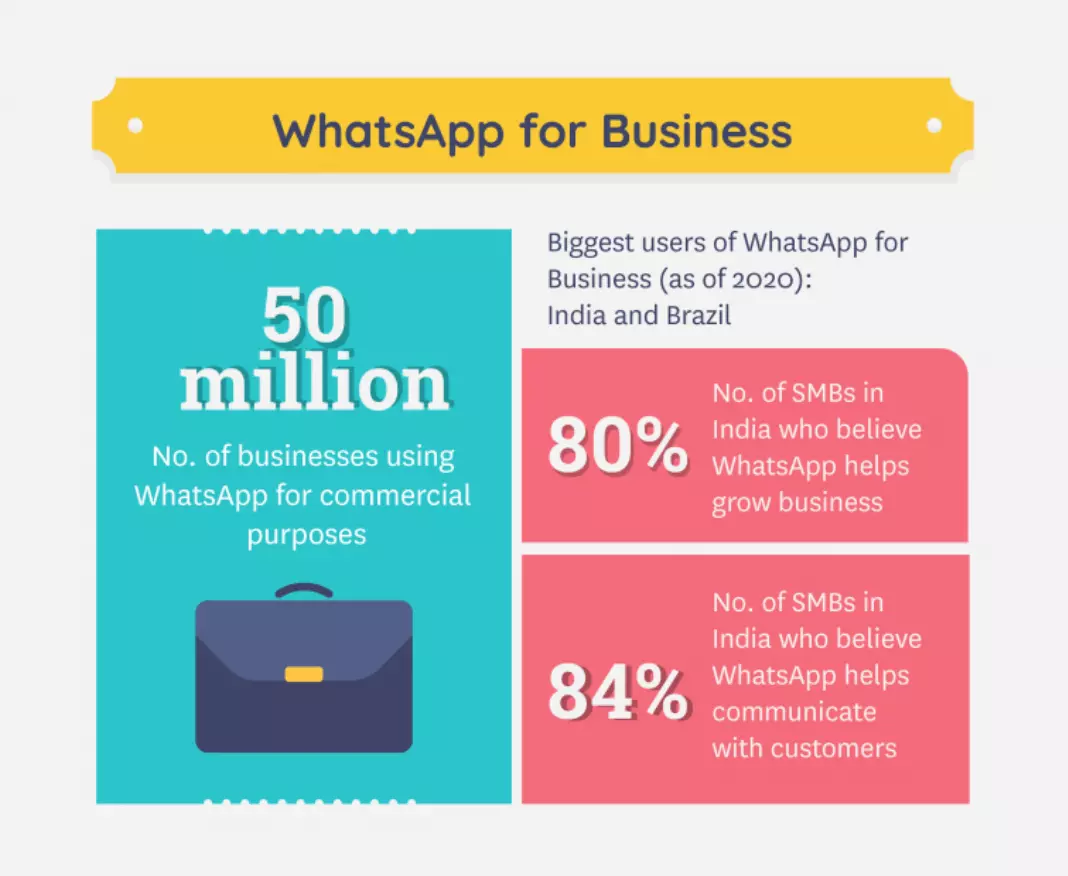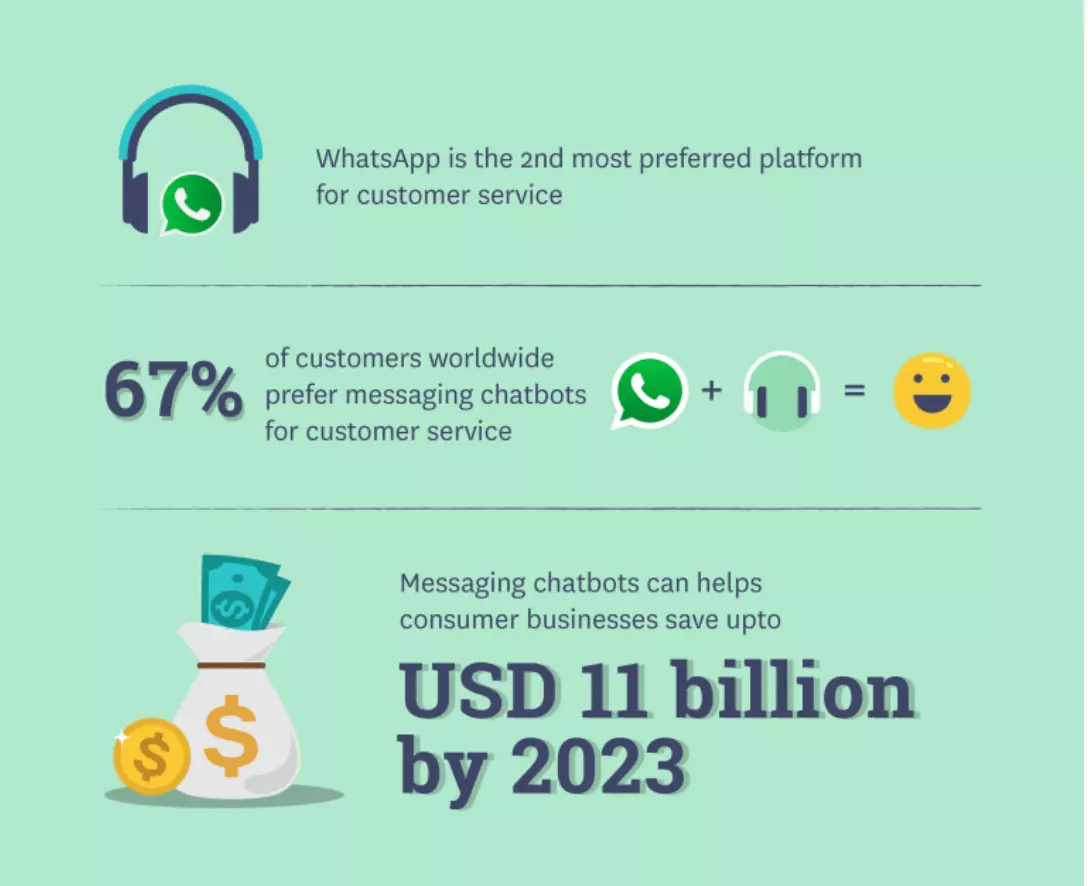 WhatsApp Statistics: At a Glance | Source: Freshworks
Everyone can easily use Whatsapp without any external help, it's very easy to use. WhatsApp conversations are end-to-end encrypted, which means that your messages are secure and no one can read or access them apart from you and the person you are communicating with. Even WhatsApp cannot look at your chats. WhatsApp doesn't have any ads in the app. This makes the messaging experience pleasant. You can use WhatsApp without spending a dime. It is available for iOS, Android, and Windows smartphones. Apart from that, WhatsApp also has a web version and Windows and Mac software. You will have no trouble whatsoever using WhatsApp seamlessly across multiple devices.