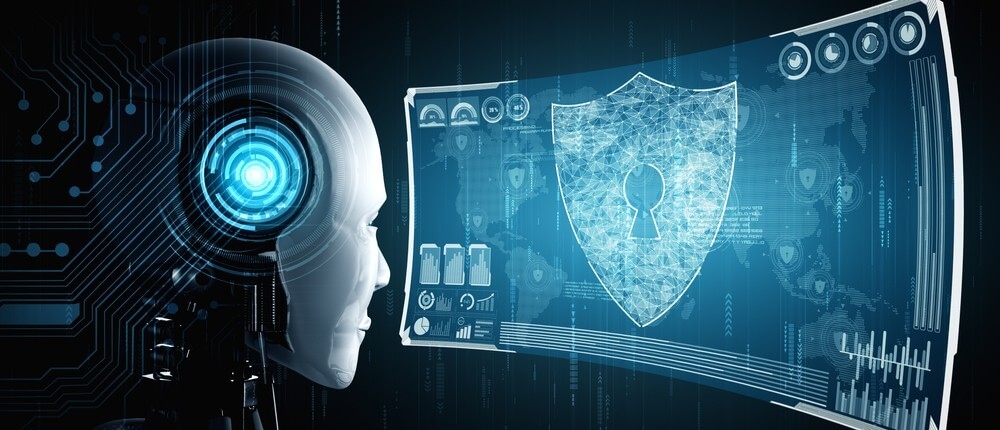 Artificial Intelligence (AI) and big data have been around for some time and their applications in various fields are generating economic benefits for organizations and nations worldwide.
However, can AI usurp oil and data as the ultimate value entity for mankind?
Instruments of power change as the world moves on from one era to another. Like fashion trends that die out after a period of popularity, entities that are considered indispensable for a country's status in the world become eminently replaceable when the next big thing comes along. As a result, historical power symbols have changed frequently either due to modernization, revolutions, or other world-altering events. From colonial-era tussles to 'own' more slaves to full-blown wars to attain industrial and territorial dominance, humans have had their fair share of conflicts to get their hands on such objects of power. Until recently, oil has been the definitive yardstick of power for individuals, organizations, and nations. For the past few decades, the countries with larger and more oil reserves tend to call the shots when it comes to controlling the balance of the global economy. Now, it seems like the wheel of history is turning once again. As newer energy generation alternatives gradually keep getting discovered, oil no longer seems to be the symbol of power it once was.
Big Data: The Newest Power Symbol?
Over the last decade, digital technology and data have grown in prominence because of their omnipresence and range of applications. In fact, economists in recent times have coined the phrase "data economy" to emphasize the (current and future) influence of data on the global financial markets. In 2006, Clive Humby, a famous British mathematician, apparently came up with the catchy "Data is the new oil" line to drive home the point. Today, big data is generated and used by organizations in nearly every sector.
Big data is an absolute necessity for today's multitasked, branched-out business environments. Organizations strive to find newer ways of getting more information about their clients in order to improve the quality and customization of their products and services. As a field, data analytics is peaking at the moment due to various factors. With billions of terabytes of stored data, businesses can prepare well-informed strategies and operational frameworks for the future. Data managers can use big data tools to collect and assess unclassified data before processing and visualizing the output scenarios for operations.
The tools and techniques used to extract maximum value out of data vary from sector to sector. Generally, big data can be applied to three main areas: operational cost reduction, robust (and time-efficient) decision making and reading market patterns and customer preferences for manufacturing in-demand goods and services These data-driven applications enable organizations to exercise unprecedented degrees of cognizance of and control over future outcomes. And the more accurate and relevant data an organization holds, the greater is its ability to control future outcomes and gain a competitive advantage. In that sense, the parallels between data and oil -- which lends similar power to its owner -- aren't very far-fetched.
However, while we can talk about the benefits and uses of big data all day, there is another technology that can potentially have a much greater impact on not just our day-to-day lives but also the balance of power in international geopolitics.
AI: The Key to Becoming a Superpower
Apart from oil, nuclear power generation and weaponry are some of the other modern instruments of power. Countries that possess highly developed nuclear capacities have generally held significant influence in international politics. Similarly, in a data-driven world, nations and organizations capable of harnessing the full potential of data will reign supreme.
What nukes are to weaponry, AI is to data science. AI's hyper-intelligence can allow large bodies such as major corporations and nations to optimize the vast reserves of information they possess. With its perceptive and deep analytic capabilities, AI systems, like nuclear weapons, can be a dangerous tool in the wrong hands. Therefore, AI's usage warrants the establishment of appropriate AI policies for obvious ethical purposes.
Here are some of the areas in which AI can have a sizable impact: If implemented correctly (and with the ideal AI policies in place), AI has the power to positively influence a country's GDP based on AI's strategies and forecasts. AI-powered systems can improve labor management and productivity by assisting the operational supervisors in roster scheduling and task delegation. Arguably, AI's biggest contributions are in the customer behavioral analyses spectrum for organizations. By continuous analysis of consumer preferences and buying patterns during certain periods, advanced AI models can suggest organizational heads make product improvements in order to enhance consumer demand. In the long term, AI can boost an organization's economics. Most importantly, artificial intelligence can study a large array of data to gradually increase product diversity, better customization, and pricing for goods and services.
AI's list of advantages from a statistical point of view is rather long. Here are a host of observations regarding AI and the power equations between its three biggest proponents right now: China, the US, and the European Union (also major IT companies such as Google, Tesla, Amazon, and a few others). It is estimated that China will become the most powerful user of AI's powers and abilities in the near future. As per certain estimates and studies, it is predicted that China will benefit the most with AI implementation (from a financial point of view) with an addition of 27 percent to its GDP by 2030. Second, on this list is the US with 15 percent GDP growth as a direct result of AI implementation. Regarding the other countries, their GDPs are estimated to grow by 14 percent in 2030. Even with the right AI policies in place, technology will play its part in increasing the gap between the rich and poor countries.
Generally, getting AI deployment right depends on three major factors (for nations or organizations):
Monetary investments (in which China has the upper hand currently)
Application of the best business practices (which favors the US more)
Suitable governance policies and systems (which is an aspect the EU has gotten right)
Nations (or organizations) will have to get all three aspects right in order to get the maximum value out of AI and its various extensions. Even getting two out of the three criteria will not be enough. If we focus solely on each player's strengths, China can use its monetary power to perfectly apply AI models in its daily governance and operations. From a business point of view, the U.S. is an extremely fertile country for organizations to implement AI. America's ease of business ratings can ensure that they can play a major role in the global economy if they integrate AI into their operations. Finally, Europe's systems and taxation policies can ensure that AI's implementation does not cause massive expenditure.
However, the three main players have certain areas of weakness too. For all their financial might, China needs to enhance entrepreneurship within the country and make business operations easier for individuals and private organizations. Europe needs to ensure that they get the right investors to pool in massive amounts of money to achieve the AI dream. The US may be the most balanced out of the three but may need to sort out issues in AI policies and coordination with several fields (finance, healthcare, and others).
For the uninitiated, oil and data are like chalk and cheese. Comparing them out of context seemingly makes little sense. Also, a majority of countries will almost certainly continue to depend on crude oil and petroleum for decades to come. However, will oil continue to be an instrument of power for human beings? That's debatable. One of the biggest advantages AI and big data hold over oil is their ability to continue existing at all times. Simply put, one day all the oil reserves in the world will run out. Data (and, by extension, AI), on the other hand, will continue evolving. Therefore, it can be stated with considerable certainty that AI and big data will be tomorrow's instruments of power.