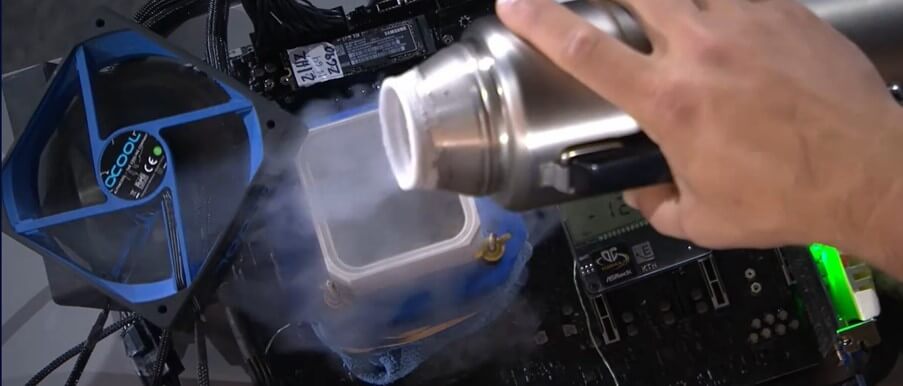 50 Years of Innovation!
This was the milestone moment achieved during the first ever Intel InnovatiON event #IntelOn where Intel celebrated 50 years of heritage since the launch of its inaugural commercial processor, the 4004. Fast forward onto the latest launch of the all-new 12th Gen Intel® Core™ processors built on Intel 7 process technology and we find the most significant shift in x86 architecture in over a decade. And what an incredible trajectory lies ahead for the next year, let alone the next 50! - set to empower both the digital ecosystem and silicon competitive landscape as evidenced by a wealth of meaningful announcements and dynamic developments across the increasingly convergent fields of Artificial Intelligence, Edge, Cloud, 5G, IoT, Quantum Computing ….and beyond.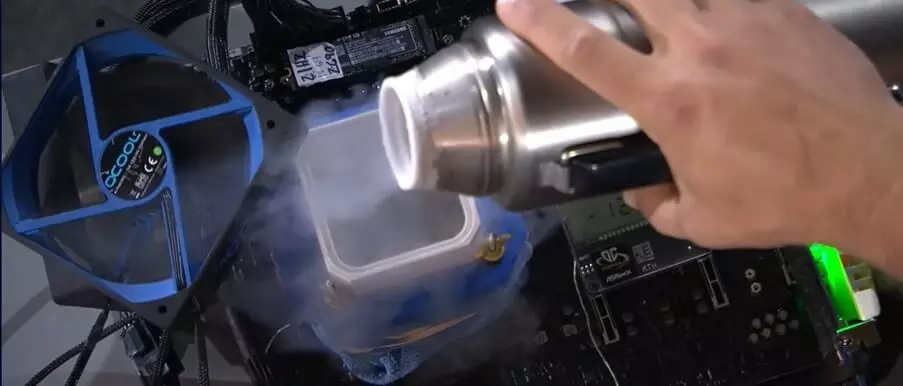 Live from the Intel On event – the 12th Gen Intel® Core™ Processor (Alder Lake) Breaks World Record in Overclocking
And this is an innovation journey that will be followed at every step across this brand new Intel On series, designed to afford the tools, technology and talent to enable developers, architects and students alike to learn, experiment, innovate and grow across clouds, sectors, open source communities, start-ups … and much more. As an Intel Influencer it was a pleasure to immerse in this combination of Tech Insights sessions, Ecosystem Tech Showcases, and Demo Experiences hands-on – and these are my key reflections.
Developer First
This first event of many was underpinned by a celebration of the importance of the developer community ecosystem – an ethos underscored by Intel CEO Pat Gelsinger's opening statement live on the keynote stage: "The geek is back". I could not agree more strongly and indeed, Intel's developer proposition is expansive from the Intel Developer Zone, to OneAPI 2022, to the increasing prioritisation of Data Science and the breadth and depth of portfolio offerings right across Data Centre, Carrier, Edge, PC, GPU Compute, PC Gaming, Workstation Graphics, Training … the list just goes on.

'Developers are the true superheroes of the digitized world – a world which is underpinned by semiconductors. We will not rest until we've exhausted the periodic table, unlocking the magic of silicon and empowering developers so that, together, we can usher in a new era of innovation' Pat Gelsinger, CEO Intel Corporation
Aligned with the critical role that developers play in catalysing semi-conductor and software based innovation for both business and societal good and across the entire digital ecosystem, this focus respects, reflects and indeed represents a developer-first approach across both Intel software and hardware. And with my own personal history and continued activity in developer advocacy, especially using code as 'a force for good', I especially resonated with Intel's news on introducing OneAPI Centres of Excellence. I believe this will greatly enable developers to access toolkits, reference designs and other assets across AI, Cloud, Client, Edge, 5G and Gaming with an open, standard-based, unified programming environment. Good for business and good for social impact projects too – that's shared value innovation! And so perhaps then it also comes as no surprise to see Intel's assertion that Moore's Law is alive and well, such a fantastic quote and I have every faith in its goal actualisation:
'We just entered the Angstrom Era, and we're not done until the periodic table is exhausted. We'll be relentless in our path to innovate in the magic of silicon' Intel On 2021
Power of Partnership
One of the biggest learning takeaways from the pandemic has surely been our collective capacity to co-create to solve the biggest issues of our time, from accelerated digital and industrial transformation requirements, to the most challenging of societal needs as encapsulated by the UN's Sustainable Development Goals. It was therefore heartening to see such a range of partner showcases throughout Intel On including but certainly not limited to AT&T, Google Cloud, Microsoft, Alibaba, Argonne and SiPearl. And these all very much foregrounding the power of an open ecosystem to create world-changing technology advances for both business and society benefit outcomes.
Some stand out personal examples include the unveiling of the joint development partnership with Google Cloud to build Intel® IPU Mount Evans, Intel's first ASIC-based IPU, the new vRAN technology made with AT&T and the partnership with BlueSkies.ai to scale simplified AI in manufacturing to enhance safety and quality. And further standouts include the advance of a secure Cloud Native approach to IoT on top of the next gen Xeon Scalable processor (Sapphire Rapids) by working with Baidu Inc and the collaboration with Microsoft that's helping to bring Android Apps to Windows; this is making the Microsoft Store more open and inviting and so allowing 'more developers in'. Additionally, the PIP Python Data API Consortium enables another form of collaboration across the ecosystem that can help negate issues of fragmentation – a brilliant initiative!
Scaling AI Everywhere
My final highlight from Intel On 2021 and inspired by my research and professorship in this field had to be the 'The Fast Path to Scale AI Everywhere' track, coupled with related AI technical sessions. In particular, the research and innovation at Intel Labs was a huge draw, especially the fascinating application of neuromorphic principles to achieve vast gains in speed and efficiency. All based on our human brain's biological neural networks, this groundbreaking research is affording the building of new Artificial Intelligence capabilities in computers, sensors, robots, vehicles and beyond. And with my 'developer hat' back on for a moment, the new end-to-end Artificial Intelligence toolkits across the data-model-deploy continuum are simply superb – a veritable toolbox for developer creativity and productivity!

And so it was a great privilege to explore exactly how Intel is driving the field of AI forward across the 4 core Pillars of Scalability, Productivity, Performance and Innovation with Wei Li, Vice President-General Manager of AI and Analytics at Intel. You can listen to all our fireside conversation in a special Tomorrow's Tech Today podcast episode available here. And with our shared passion for everything 'Tech For Good' our discussion also dives deep into some inspirational examples of applied AI for Good in action, whilst incorporating an additional critical 5th Pillar too - that of Sustainability. It is vital to reduce electrons in the world of operations, to afford developer tools that create even more efficient code, and to apply AI to empower Smart Technology monitoring and measurement to reduce consumption from home to datacentre alike, whilst supporting all these endeavours with the cultural and skills investment that always underpins meaningful change that lasts.
Final Thoughts
Technology defines what is possible and by the end of the decade, computing power will be everywhere. Innovation thrives in an environment where developers can connect, communicate and collaborate freely. With openness, choice, accessibility and embedded trust in the foundation for shared success. Intel On was a tour de force in enabling this very vision, supporting developers to not only create wonderful experiences - but also to inspire meaningful change that delivers for business and society too. So with this renewed capacity to create unleashed, perhaps the only question that remains, is what will you or your team dream to imagine and bring to life next?
For more information, please check out the incredible On Demand sessions available here This article is sponsored by Intel.
About The Author
Dr. Sally Eaves is a highly experienced Chief Technology Officer, Professor in Advanced Technologies and a Global Strategic Advisor on Digital Transformation specializing in the application of emergent technologies, notably AI, Security, IoT, Cloud and 5G disciplines, for business transformation and social impact at scale. An international Keynote Speaker and Author, Sally was an inaugural recipient of the Frontier Technology and Social Impact award, presented at the United Nations and has been described as the 'torchbearer for ethical tech' founding Aspirational Futures to enhance inclusion, diversity and belonging in the technology space and beyond.