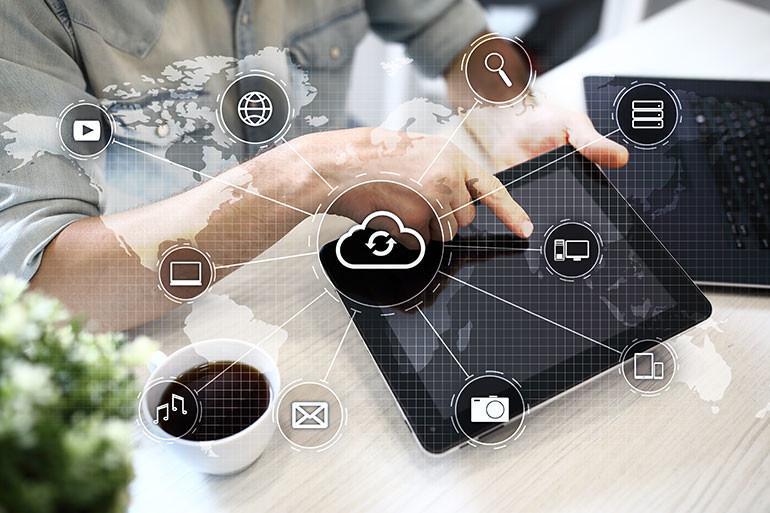 While IoT has made everything smart, it has also opened up a Pandora's box of security holes. Developers are finding it difficult in maintaining security while providing convenience to their device users.
The Internet of Things has evolved over time. Smart devices have become ubiquitous because IoT is making human life convenient. IoT devices have become an extension of our lives. In this process of accepting IoT, we have allowed reams and reams of data to be stored on our devices and on the cloud. If our devices get hacked, the security of our data and the privacy of our lives are at stake.
How IoT Security is at Stake
Here are 3 ways in which our data can be stolen:
Fingerprint scan
In the latest IoT devices, fingerprints are used to unlock the device, make financial transactions, etc. While this has made our lives comparatively convenient, it has also increased the threat of a hack, with fingerprints and vital personal data at risk.
Television sets
Today, we have television sets that use voice-control technology. In March 2017, Wikileaks 'leaked' that Samsung TVs were being used to spy on people. Even though this kind of hack has a limited reach (because for the hack to take place, the hacker has to connect the device to be hacked with a cable and only then can the television be hacked), it scared the daylights out of Samsung developers!
Google Home Mini
Google Home Mini is a voice-controlled speaker that assists its user to change music or call someone. Home Mini exhibited a flaw when it was supposedly recording a conversation of its users even when the button was not being pressed. The underlying pattern here is that since developers focus on making applications and devices more convenient for users, the security and privacy of users is highly at stake. Security and convenience are considered to be opposite objectives for tech companies. Thus, improving security while maintaining convenience is always tricky.
How Security Breach has Changed Hands
Initially, if someone wanted to attack an organization, they would have to physically travel to that place or attack its network. With the invention of IoT, attacking the infrastructure has become comparatively easier. If an attacker gets access to an IoT device, its connectivity to other devices on the network serve as a hackable entry point for hackers to penetrate and affect the entire system.
How Convenience can be Maintained by Improving IoT Security
Tech companies will play a crucial role in trying to improve the security of devices while trying to maintain convenience of their users. Here are 2 ways IoT developers can make sure that IoT security is maintained while trying to improve user convenience:

1. Companies should give proper notifications to users about data that their application will save on their databases, even while the application is running in background. With the help of prior knowledge of what data will be used, the user can choose whether to use the application or not.

2. Hiring third-party applications could be a tricky task for companies. Since voice-controlled transmissions are done by third party applications, trusting them with the data of your users is risky. Companies have to evaluate these risks before hiring third-party companies.
While IoT tries to balance between security and convenience, like any other technology, it will be a balanced approach that will pan out in the future. Compliances will enforce security measures while consumer behaviour will direct an optimum convenience in application features.