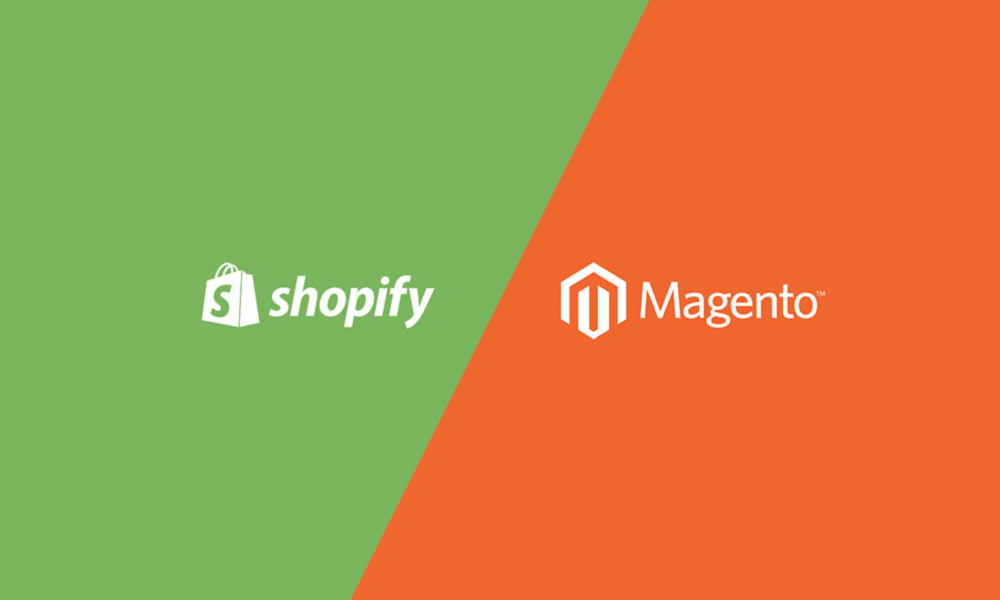 Choosing the appropriate e-commerce platform holds significance in managing a thriving online store.
Shopify and Magento are amongst the most prominent options that provide a variety of features and capabilities. Businesses can leverage these platforms to establish their digital presence and boost sales in this blog post. We will analyze the strengths and weaknesses of Shopify and Magento. This will help in determining whether Magento surpasses Shopify in terms of superiority.
Comparison Between Magento and Shopify
The following comparison will determine whether Magento is better than Shopify or not.
Ease of Use
Shopify is well known for its user-friendly interface and simple setup process. It has a drag-and-drop interface that makes it easy for beginners to customize their online stores with ease. Besides this, Shopify handles hosting, security, and software updates. This makes it a hassle-free choice for business owners. On the other hand, Magento has a higher learning curve that is better suited for users with technical expertise.
The best Magento development agency offers extensive customization options. Magento has a dedicated hosting solution that makes it an optimum solution for many businesses. It also allows users to take complete control of updates and security measures. This increased control is helpful for advanced users who want detailed customization options.
Scalability and Performance
While Shopify offers solid scalability and performance, Magento takes it to another level. Shopify offers unlimited bandwidth and automatic scaling to businesses. It is an excellent choice for businesses with ambitious growth plans. But, the enterprise edition of Magento is purpose-built to handle large-scale e-commerce operations. This makes it the go-to choice for businesses with ambitious growth plans. It is designed to handle complex requirements and high traffic without compromising stability. With its strong build and performance optimization, Magento ensures that your online store delivers exceptional performance, even during peak periods.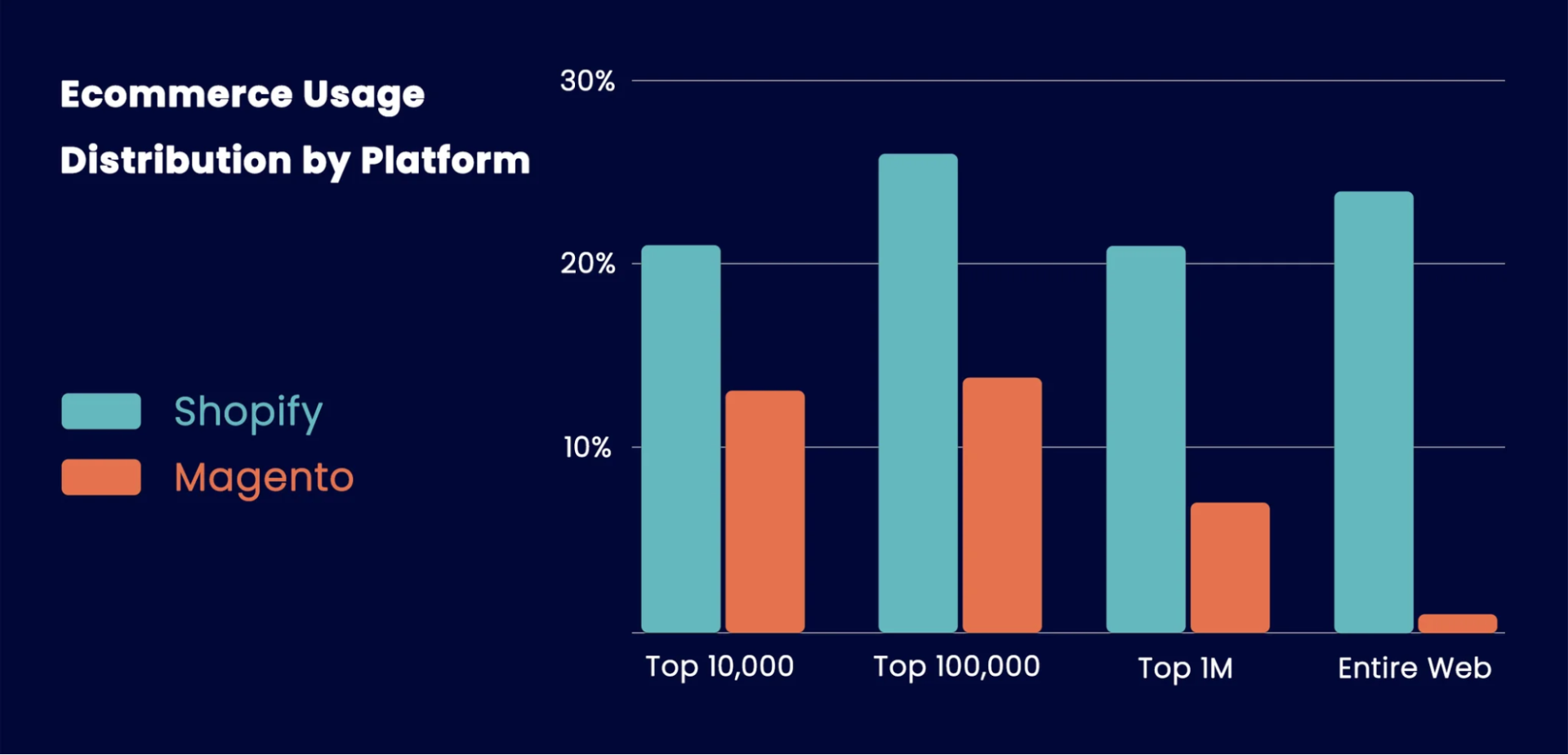 There are online Magento development company that offers advanced caching mechanisms, database optimization, and efficient query processing. This helps in faster page load times and enhanced user experiences. Magento's scalability capabilities cannot be compared. It enables businesses to handle increasing traffic and grow their operations without limitations.
Technical Expertise and Customization
Shopify offers a diverse selection of professionally designed templates and themes. Allowing users to create visually attractive stores for their valuable customers. The platform also provides extensive customization options. Modifying HTML and CSS according to their needs is very promising. This empowers companies to tailor their online stores to align perfectly with their brands' identities. However, it should be noted that Magento offers an even broader range of customization options making it an attractive choice for businesses seeking maximum flexibility.
Magneto's' open source capability grants users complete control over their store's design and functionality. This level of adaptability proves invaluable, especially for enterprises seeking specific branding solutions. Through features like custom theme creation, code modifications, and seamless integration with third-party tools, Magneto empowers businesses by enabling them to curate a personalized e-commerce experience. Although Magento may need extra technical knowledge to unlock its full potential, the platform rewards users with unparalleled freedom and flexibility.
Read More: Beginner's Guide to Web App Development
Ecosystem and Extensions
While Shopify boasts an extensive app store, Magento's ecosystem may not be as vast. Yet, Magento's marketplace still offers a wide range of extensions and modules. These extensions and modules help meet diverse business needs. These extensions cover various functionalities, including marketing, payment gateways, shipping, inventory management, etc.
In a capable Magento development agency, there is a vibrant community of developers and contributors. These developers are able to enhance the platform regularly. The strength of the Magento platform lies in its community-driven ecosystem. This ecosystem is important in keeping up with the latest industry trends. While the number of available extensions may be smaller than Shopify's, Magento's quality and depth make up for it.
Budget and Pricing
When discussing pricing options between Magento and Shopify. The superiority of Magento becomes clear. Shopify deserves credit for offering straightforward pricing plans and extensive features. But it pales when compared to the lure of Magnetos' open-source community edition, available without charge. Nonetheless, it remains crucial to contemplate extra expenses incurred when using Magento, such as hosting fees or investments in security and extensions.
If handled properly, the enterprise edition tailored to the business's specific needs can be worth its price. At that price, it offers scalability alongside impressive performance capabilities. Despite these advantages, it is important to note that managing Magento may need some technical expertise, incurring extra costs.
Conclusion
When it comes to the success of your online store, selecting the best e-commerce platform is essential. If you are a small to medium-sized business, then the ideal choice for you is Shopify. It offers a user-friendly interface that enables you to swiftly launch your online store. Conversely, Magento might be a more suitable match if you are an experienced user or involved in a larger enterprise. It provides extensive customization, flexibility, and greater control over your online stores. Evaluating all factors is important to come up with the best platform for your business.