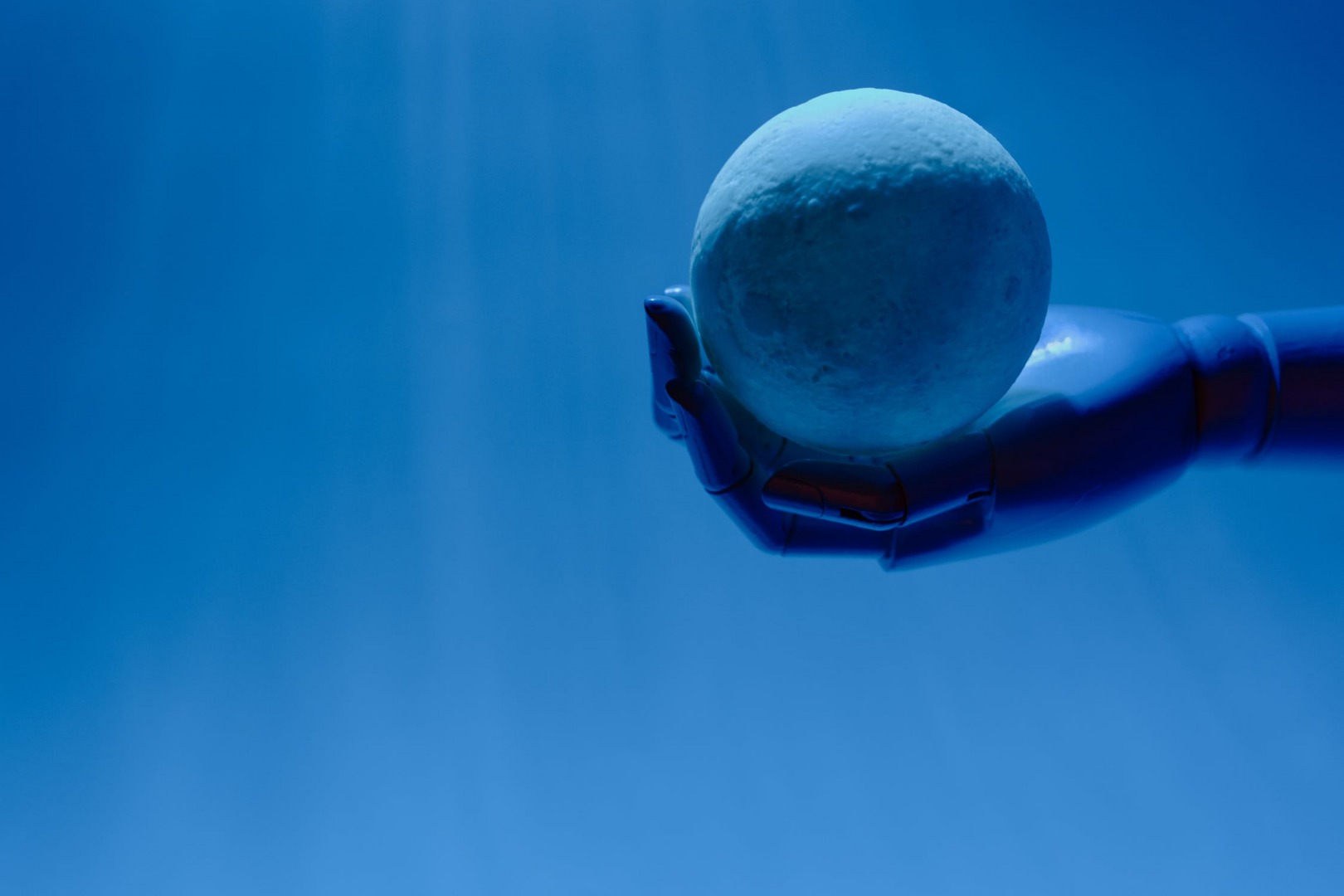 Artificial intelligence (AI) is booming, especially in Japan.
The Japanese government is coordinating with the Cabinet Office, the Council for Science, Technology and Innovation and the Strategic Council for AI Technology to develop its artificial intelligence strategy.
The execution of Japan's artificial intelligence strategy is divided over the following ministries: Internal Affairs and Communication, Economy, Trade and Industry and Education, Culture, Sports, Science and Technology.
Looking at the private sector, three big Japanese industries can be distinguished to be very active in AI-related developments: the automotive, robotics and electronics industries. Among these industries, several different types of intersectoral and international relationships can be found. Of these three sectors, the automotive industry spends the most on research and development.
The artificial intelligence market is on the rise in Japan. By 2025, the global market for artificial intelligence is projected to be worth between 156 and 360 billion euros. The Asia Pacific region is anticipated to overtake North America's number one spot on the global AI market by 2025.
Society 5.0 and The Core Techniques Behind Japan's Artificial Intelligence Strategy
There are 6 prominent techniques used by Japan to develop its artificial intelligence strategy.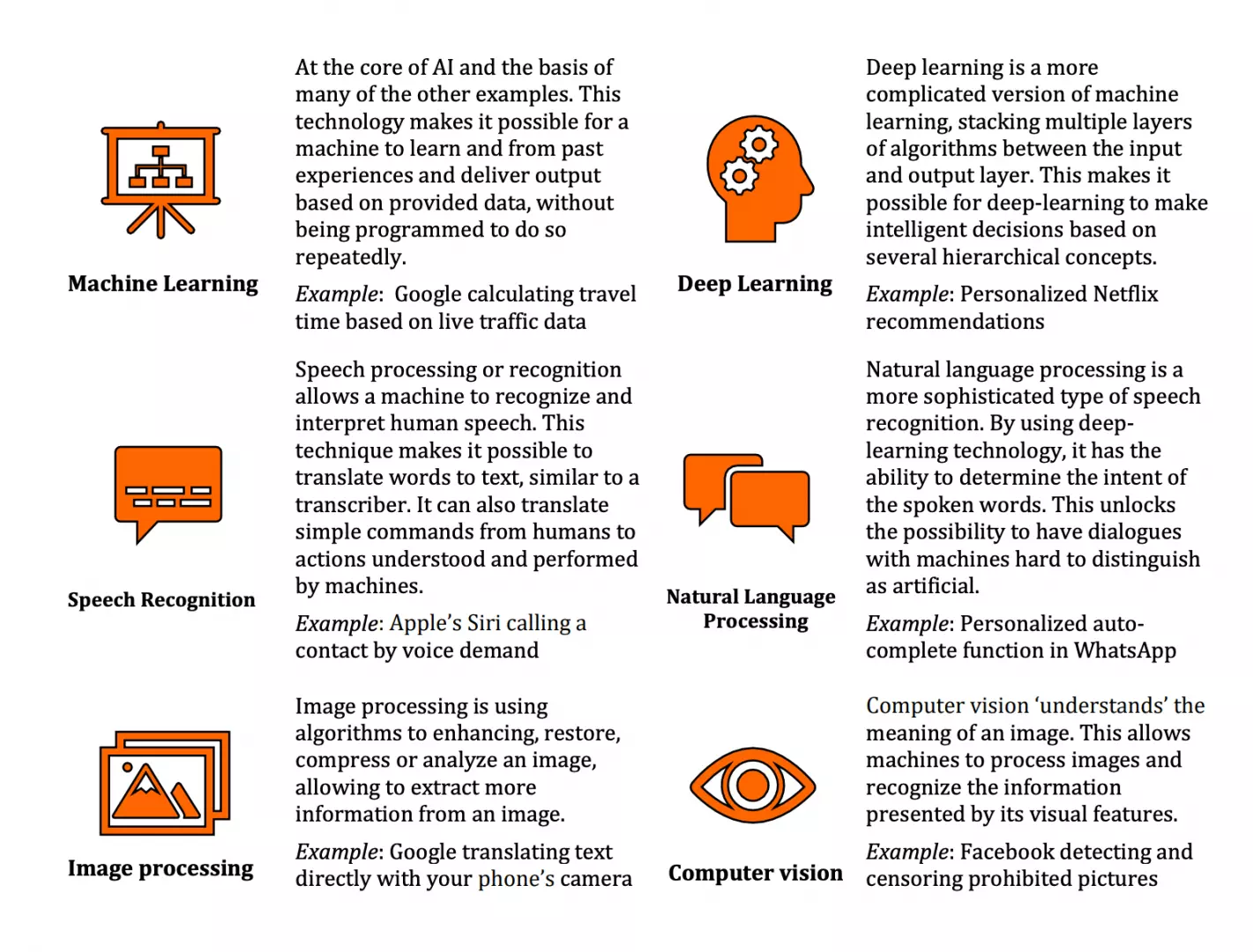 What distinguishes Japan from other countries is a consistent concept underlying all introduced regulation – the vision of Society 5.0. This new form of society is saturated with AI-related technology, which not only improves the lives of its members, but also creates new aspects and new values. Individual needs are met in a timely and proportionate manner allowing for fulfilled and contented lives.
As of today, Japan has 200 to 300 AI-related companies. Japan is number one in the world as a supplier of industrial robots and third, after China and the USA, in AI R&D. Regarding AI patents, Toshiba Japan is the highest contributor, claiming the world's third spot, right after IBM and Microsoft.
The Role of the Private Sector in Japan's Artificial Intelligence Strategy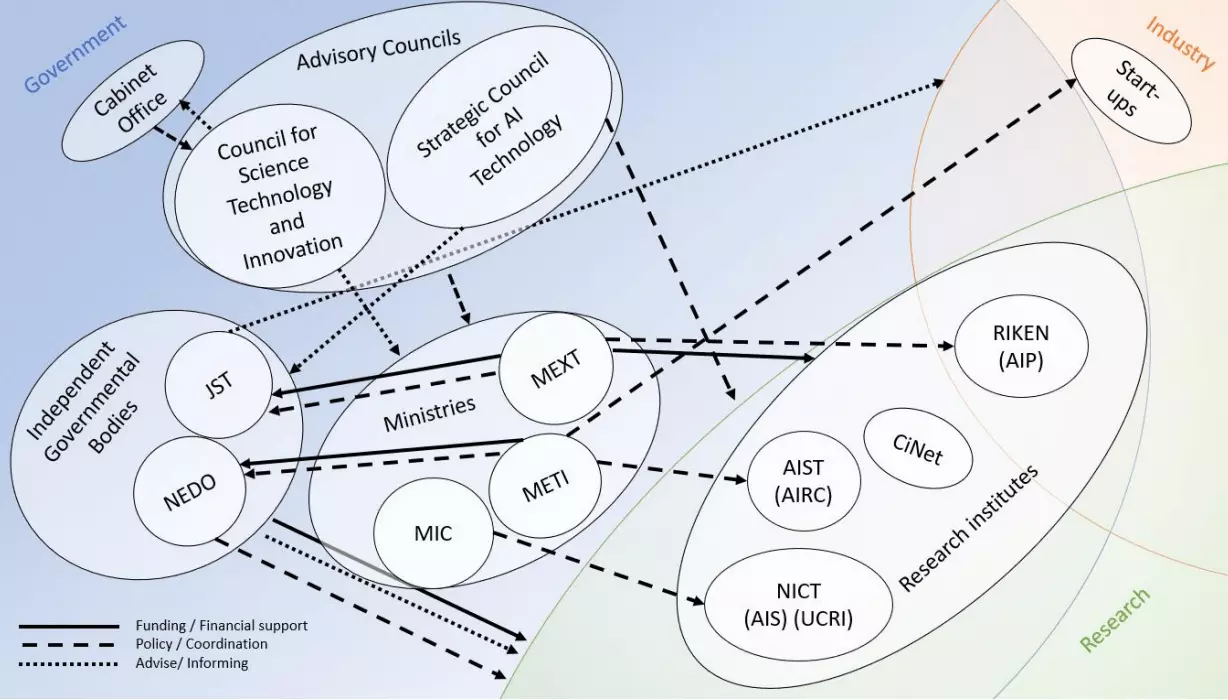 The private sector plays a major role in artificial intelligence research and development. Prominent companies like Toshiba, Toyota, Fujitsu, Hitachi and NEC are invested in diverse practices and technologies of artificial intelligence.
The strategy aims not only to improve the situation on a national level, targeting five designated priority areas (manufacturing, transportation and logistics, health and medical care, agriculture and disaster response) but also globally – by helping solve major societal problems like ageing society and labour shortage.
As Silicon Valley and Chinese developers began to explore IoT, big data and AI, Japan fell behind. Japan is poised to embrace artificial intelligence and leverage its solutions to catch up with China and the United States.