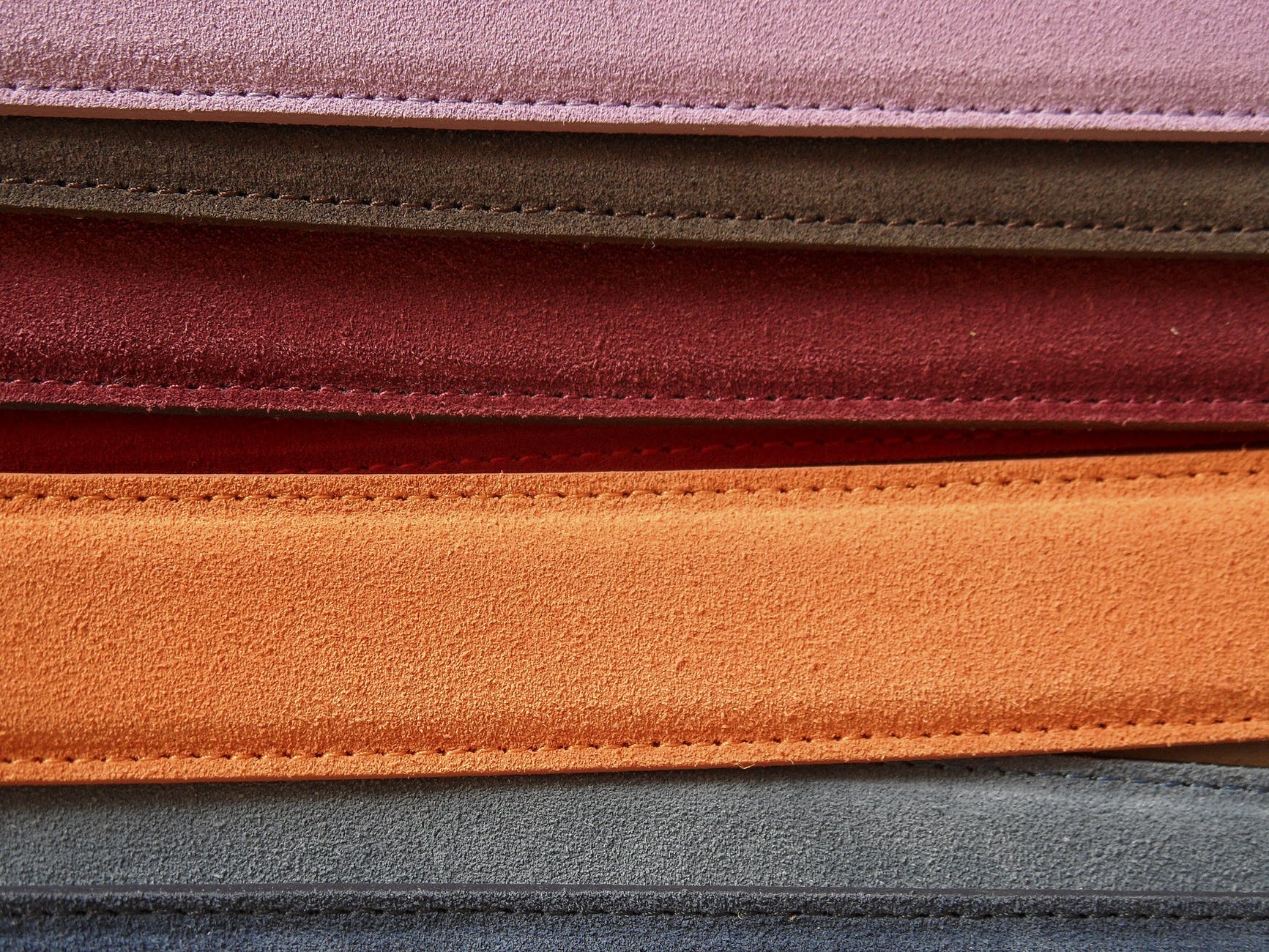 It is probable that every man at Shoptalk (and every man reading this article) owns some of our product. We're Randa, the world's largest men's accessories company... and most of you have never heard of us.
We sell ties, and belts, wallets, bags, hats, slippers and luggage. We're completely vertical, business-to-business and direct-to-consumer, with 4,000 employees working from 23 global offices.
Our products are available under 50 brands, and are sold at over 20,000 points of sale, and millions of digital touch points.
Our culture emphasized growth and efficiency and led us to success in revenue, margin, penetration, and market share.
For example, we're the leading supplier of belts to Nordstrom… and to Walmart, to Kohl's and to Amazon, and The Hudson's Bay, Liverpool, Printemps, El Cortes Ingles, David Jones, John Lewis and to Costco.
We spent over $50 million to assure that when a consumer walks into a retail store for pants, they immediately see our belts nearby. Dress shirts? There are our ties...
And then, we hit a wall.
Shifts in macroeconomic trends, changes to consumer path-to-purchase, price compression, disruption of the retail landscape...
Suddenly, fewer customers were walking into stores.
And online, when you shop for Levi's jeans, you're presented with other choices of jeans, not our Levi's belts.
So, we turned to our powerful culture. We threw resources, cash and talent at the challenge… and, we still hit that wall.
It turned out that our legacy culture was our most valuable asset, until the day it wasn't.
We learned that we couldn't navigate tomorrow's landscape with yesterday's maps. So, we drew a new map.
And with this roadmap our company has grown from $200 million to nearly $1 billion.
And today, for the first time in public, I'm going to share with you how we did it...
We call our roadmap, "Moats, Boats & Bridges."
Moats protect the core and build barriers to competitive entry.
Bridges leverage adjacent opportunities - adjacent customer segments, channels of distribution, and adjacent products and services.
Boats are transformational.

"Moat" culture, that of successful legacy companies, is linear. One thing leads to another. Efficiency and optimization are highly valued. And innovation strategy is deliberate. Everyone knows where the company has been, where it is, where it is headed, and the plans to get there.
"Bridge" culture tends to align well with "Moat" culture… inclusive of new, but adjacent, businesses.
"Boat" culture, as is favored by start-ups, is nonlinear. It values novelty. Boat culture is inefficient, at the onset. And, strategies are emergent, they bubble up from all sides.

Reid Hoffman, the founder of LinkedIn, once said that start-up innovation requires you to throw yourself off a cliff… and build the plane on the way down.

For incumbents, the larger you are the faster you fall.It's a common misconception that legacy "Moat" cultures fail to identify non-linear innovations, that they're stuck in the "old" way of doing things. In our experience, this is plain wrong.
The real problem is that most non-linear innovation does not serve current customers, it disrupts the legacy process - which drives the bulk of the sales and cash flow - and it is often a big distraction for little immediate gain.
Conversely, start-up cultures are inspired by disruption. And these teams are usually free from the encumbrance of comp sales and increased profits that the other cultures face.
"Moat" and "Boat" cultures fiercely compete for limited resources - A-level talent, capital, and technology. They don't play nicely in the sandbox together.
Our solution, create an environment where all three cultures will thrive… and separate the opposing forces.
Let's take a look at how we accomplished this at Randa:
In our "Moats" world we leveraged and extended what we do best. We went vertical and we went deep.
We invested what is now the largest belt factory in the world: Tata in Guatemala.
We purpose-built over 1 million square feet of Randa-owned distribution centers.
We purchased what is now the largest in-store merchandising company in America, MCG, with 3,000 employees who assure our fixtures are filled and our consumers engaged.
We created an extraordinary Vendor Managed Inventory system, with enhanced machine learning, allowing us to place precisely the right inventory in each of 20,000 stores every week.
"Bridges;" We added adjacent categories: Luggage, Footwear, Headwear, Cold Weather Accessories.
And, leveraging our concept-to-consumer supply chain, we penetrated adjacent channels of distribution: Vertical Specialty (Old Navy, Lands' End, Gap), Aldi supermarkets, drug stores and Farm & Ranch stores including Tractor Supply.
Equally important, as our market share in several categories grew from 25 to 50 to 75% and greater, we began to manage entire accessory departments. We remove risk from our retail partners, elevate department performance and increase customer satisfaction.
We could no longer grow via increased penetration, so we pivoted much of our marketing budget from business-to-business centricity to consumer insights, and to stimulating consumer behavior.
And, we built "Boats."
We created Randa Digital Labs and moved them out of our headquarters to their own facility, we provide them with their own distinct A-level talent, their own resources, and allow them to create their own performance indicators based-upon emergent business models.
Randa Digital Labs uses start-up strategies including rapid prototyping, and fail-fast, measure-fast, optimize-fast tactics.
And, Randa has an appetite for acquisitions, investments and collaborations.
We've invested in several early-stage digital-first companies including "Greats Brand" fashion sneakers, a digital tailored clothing business and a luggage start-up. And, coming soon, we have some large surprises in store.
Our "Boats" culture is consumer-obsessed, we conduct ongoing qualitative, quantitative and path-to-purchase studies. We have already collected over 4 billion points of consumer data. And, Randa, a belt, wallet and tie company, is now investing in data scientists and artificial intelligence.
All of this, to delight and satisfy our customers.
This roadmap has served our company well, so far. It is my hope that it will do the same for yours.
(c) 2018, David J. Katz
#culture #innovation #retail #ecommerce #entrepreneurship #jobs #fashion #RandaAccessories
---------------------
-----------------------
David J. Katz is chief marketing officer at Randa Accessories, an industry-leading multinational consumer products company, and the world's largest men's accessories business.
His specialty is collaborating with retailers, brands and suppliers to innovate successful outcomes in evolving markets.
David was selected by LinkedIn as a "Top Voice in 2017." He has been named a leading fashion industry "Change Agent" by Women's Wear Daily and a "Menswear Mover" by MR Magazine.
His words and exploits have been featured in The New York Times, The Wall Street Journal, New York Magazine, The Huffington Post, MR Magazine, and WWD. He is a public speaker, and co-author of the best-selling book "Design for Response: Creative Direct Marketing That Works" [Rockport Publishers].
David is a graduate of Tufts University and the Harvard Business School. He is a student of neurobiology, consumer behavior and "stimulus and response." The name Pavlov rings a bell.