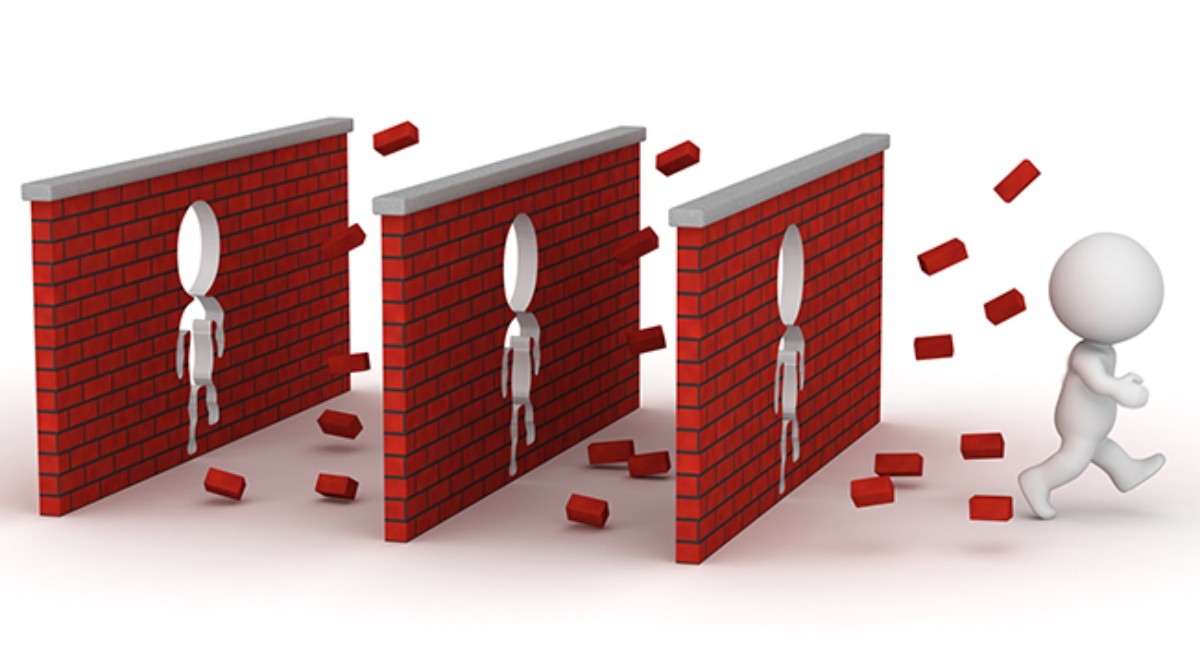 In addition to being tools to enable enhanced human-machine interactions, natural language processing is now increasingly becoming a tool for breaking down language barriers between humans.
Natural Language Processing (NLP) has generated quite a buzz for the large-scale impact it is creating across industries. It has spawned numerous transformative applications that allow computers to understand naturally-spoken or written human language. From personal AI assistants like Siri and Alexa to accessibility tools like speech-to-text and text-to-speech converters, NLP applications have paved the way for improved human-machine interactions. It enables users to ask questions regarding products, services or any other question that they wish to ask in their everyday language — as long as they do so in English. However, there are 7139 languages in the world, out of which the UN recognizes 6 languages as official.
The main hurdle here is that the research in NLP is highly biased towards the English language as it is the most widely preferred and used language for academic and business purposes worldwide. There is a dire need for multilingual NLP to break down the barrier between high-resource and low-resource languages. NLP also needs to understand contextual words and ambiguity in the languages. To overcome these challenges, researchers are showing increasing interest in Multilingual NLP. Put simply; multilingual NLP is a type of NLP that uses machine learning to understand commands in different languages.
How Multilingual NLP Can Break Down Language Barriers
There have been recent advancements in building models which will help to cater to a diverse spectrum of languages, helping researchers overcome the biggest causes of language barriers.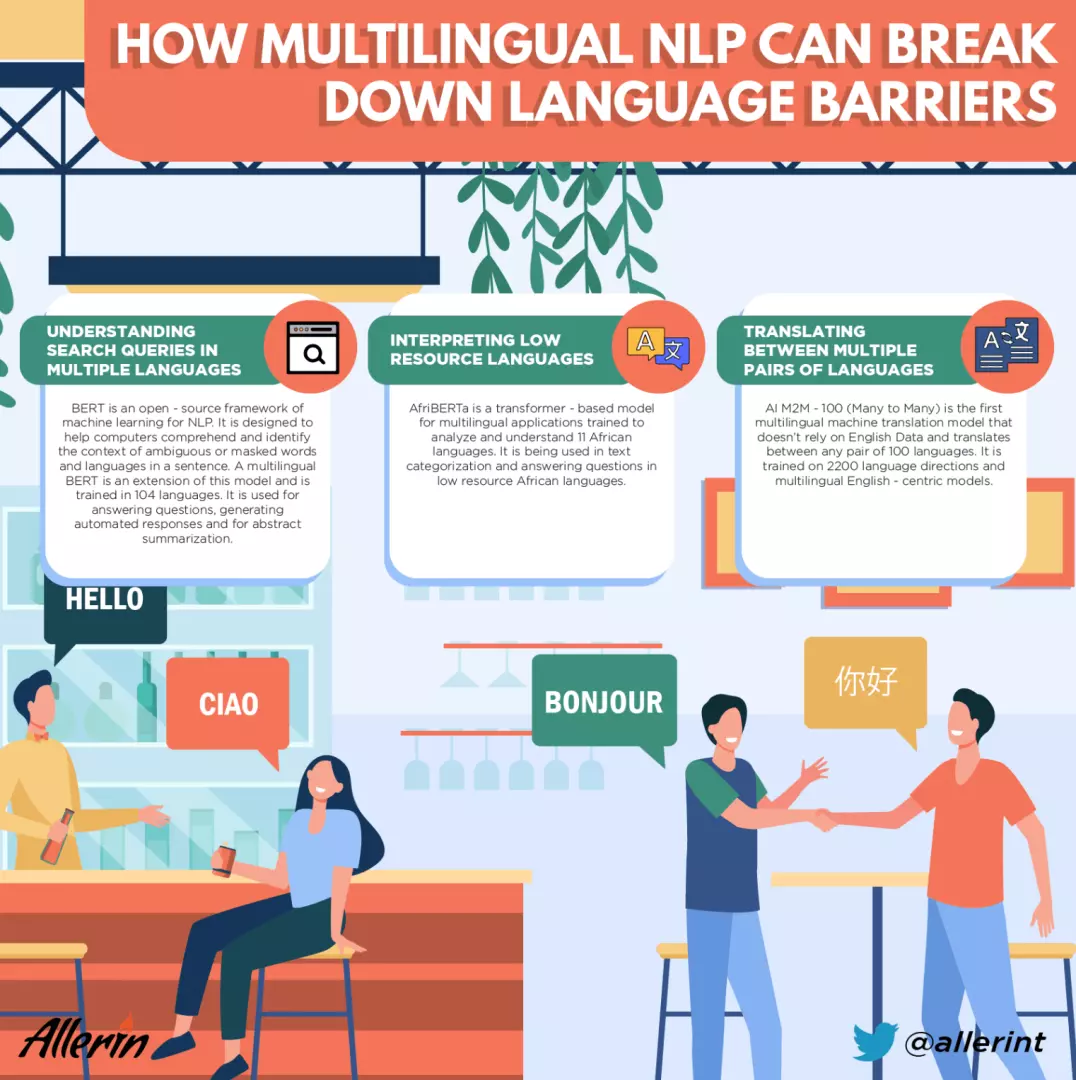 1. Understanding Search Queries in Multiple Languages
Google rolled out its BERT algorithm highlighting its importance for understanding contextual language in queries and content. Its usage is for conversational search. Processing 11 different natural language tasks, BERT also helps in text classification, and next sentence prediction and can scan entire articles automatically and classify organizations, places, and important people mentioned in the article (also known as Named Entity Recognition).
BERT is an open-source framework of machine learning for NLP. It is designed to help computers comprehend and identify the context of ambiguous or masked words and languages in a sentence. It is pre-trained with Next Sentence Prediction and Masked Language Modeling (MLM). A multilingual BERT is an extension of this model and is trained in 104 languages. It is used for answering questions, generating automated responses, and for abstract summarization.
2. Interpreting Low Resource Languages
AfriBERTa is a transformer-based model for multilingual applications trained to analyze and understand 11 African (low-resource) languages. It is being used in text categorization and answering questions in low-resource African languages.
3. Translating Between Multiple Pairs of Languages
Introduced by Facebook, AI M2M-100 (Many to Many) is the first multilingual machine translation model that doesn't rely on English Data and translates between any pair of 100 languages. It is trained on 2200 language directions and multilingual English-centric models. Prior to M2M, translating data from Spanish to German would require the models to be trained on Spanish to English and English to German as the data was heavily trained on English. The new AI introduced by Facebook directly trains Spanish to German data to provide an enhanced meaning.
As a key branch of AI, NLP enables computers to read and respond by replicating the human ability to process natural language. Right from grammar checking to speech-to-text recognition and searching for information on search engines, NLP has proven to be useful in many daily applications. In an increasingly globalized world, the applications of multilingual NLP will lead to greater and greater impact with every passing day.