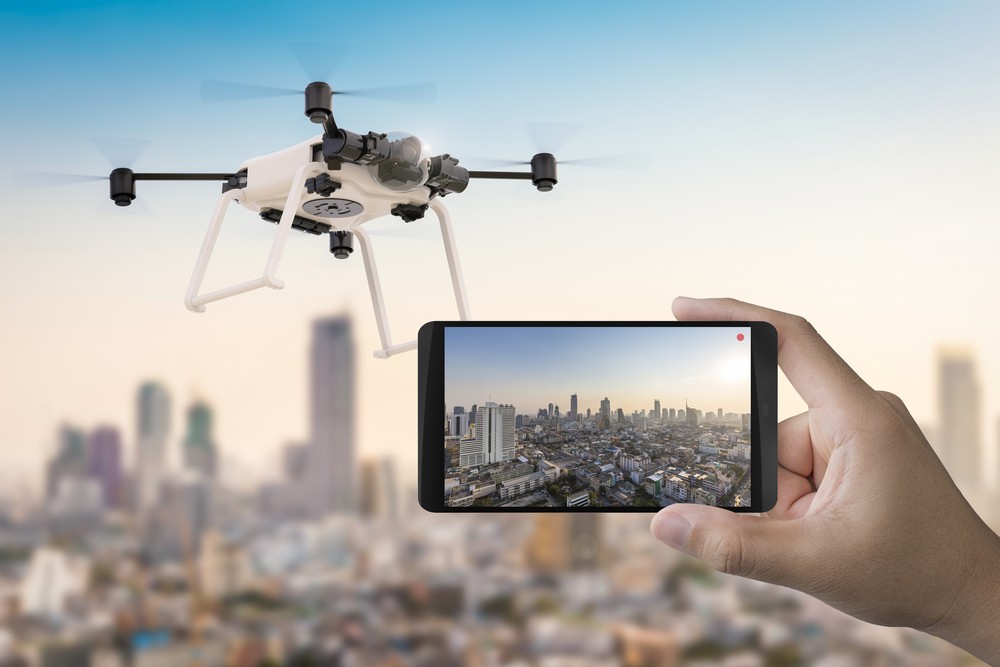 In recent years, the usage of drones in smart cities has risen for a variety of applications.
Businesses and data owners must be wary of the cyber threats posed by such devices at all times.
In early 2020, there were about 1.5 million registered drones in the US alone. To say that drones have become ubiquitous would be a massive understatement in today's times. Drones are readily available in online and offline retail stores for purchase for those with the means to do so. Major companies such as Amazon have tested drone-based deliveries in recent times. In smart cities, one can simply expect such numbers to be further magnified. The omnipresence of drones in smart cities is a major cybersecurity threat too for businesses and digitized government operations.
Threats Associated with Drones
As you may know, drones contain intelligent cameras that can be used to monitor specific zones. The mobility of drones, coupled with their data capturing capabilities, can be used by malicious elements for spying purposes. In fact, cybercriminals need not use their own drones for spying—they can hack into an operational drone used by smart city administrators or businesses to extract sensitive information. Once hackers "break into" such systems, they can breach sensitive aerial data captured and also disable the functions—alarms, optical sensors—of drones to render them completely useless. This may lead to abrupt disruptions in business operations as the data capturing and actuating elements in drones go offline after a cyber-attack. Apart from this, hackers can simply illegally gain control of a drone before crashing it into important equipment to disrupt business or public operations. These are commonly known as attack drones. Additionally, carrier drones can be deployed to create a "fake Wi-Fi network" to manipulate the internet traffic of businesses and steal their data or damage their IT infrastructure in other ways.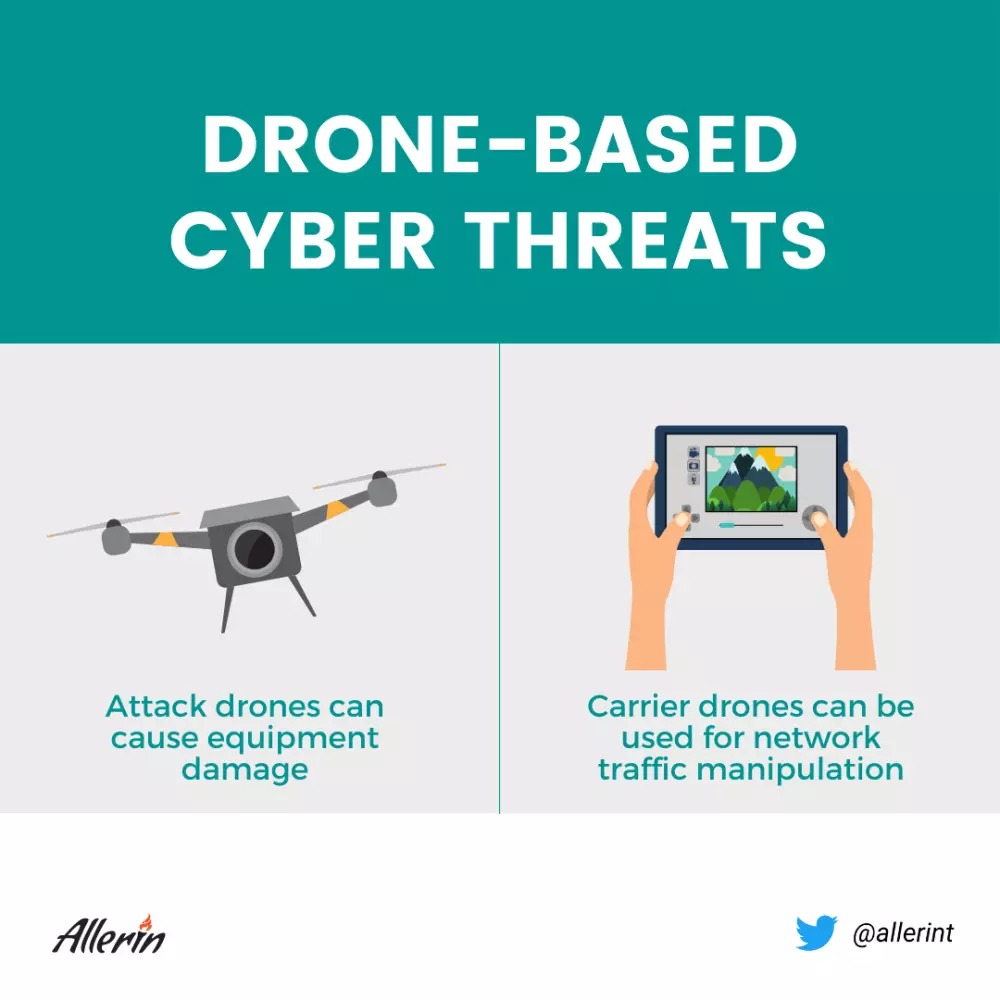 Solutions for Drone-Based Cyber Threats
To deal with drone-based data security threats, businesses can use SoundWave detection tools. These tools sense the presence of drones in close proximity. So, once unauthorized drones are detected near the organizational property, businesses and public agencies in smart cities can take preventive measures to reduce the chances of digital trespassing by cybercriminals via drones. Businesses can also use intelligent firewall systems to secure their broadband networks and prevent potential data breaches and manipulation.
Every business executive knows how valuable data is in today's times. Drone-based cyber threats generally involve attempts to either access company data illegally or corrupt it. Hackers use drones in smart cities to carry out data breach operations. By employing the requisite cyber protection infrastructure and monitoring data networks closely, businesses can reduce their vulnerability factor and keep drone-based data security threats at bay.