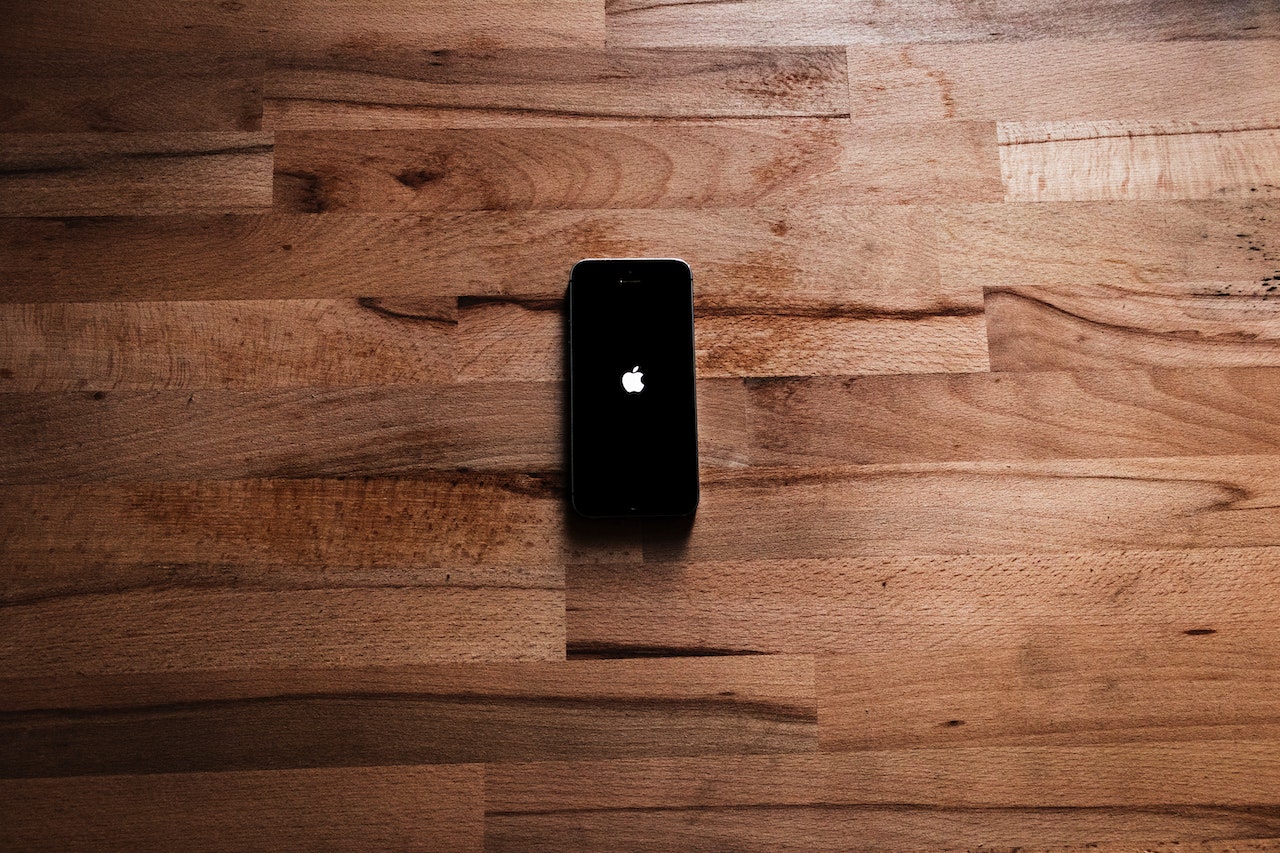 Searches for 'Sell iPhone' rose by 370% in the UK following the Apple Event, which unveiled the new iPhone 15.
On September 12th, Apple enthusiasts worldwide eagerly tuned in to the tech giant's annual special event, and this year, they were met with the grand unveiling of the iPhone 15. While Apple aficionados celebrated the latest addition to the iPhone family, another trend began to emerge—searches for 'Sell iPhone' surged by a staggering 370% in the UK on the very same day.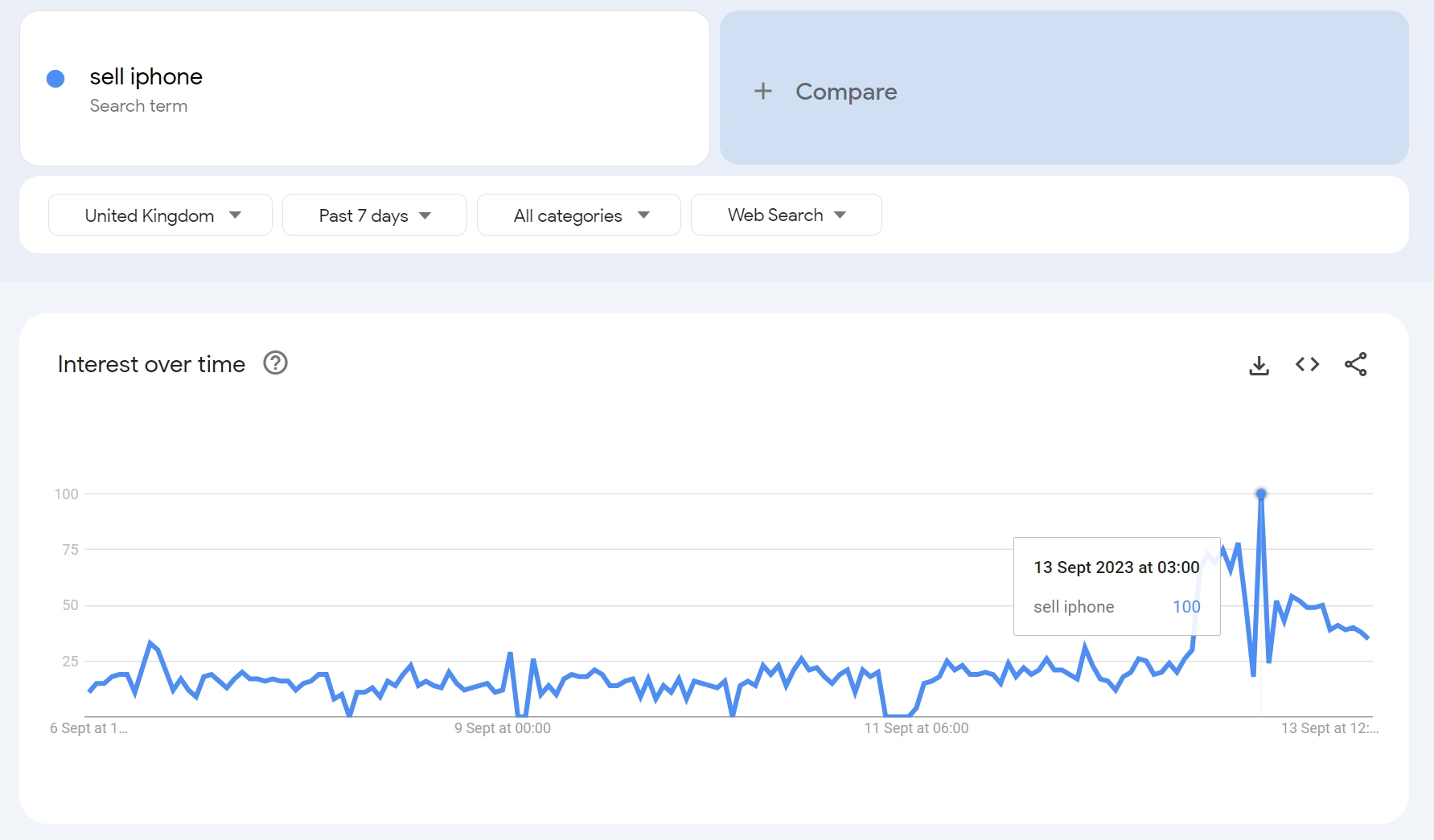 The heightened interest in selling older iPhones likely stems from the allure of upgrading to the newest model. Apple recognizes this trend and offers a convenient trade-in scheme. Surprisingly, Apple accepts trade-ins for a broad range of iPhone models, extending all the way back to the iPhone 7. For those looking to upgrade to the iPhone 14, the potential trade-in value can reach up to £715 in Apple store credit. This offers iPhone users a seamless way to transition to the latest technology while also giving their older devices a second life.
Ian Harper, a spokesperson for NoDeposit.guide, commented on this trend, saying, "If you're looking to upgrade your current iPhone or jump up a new generation, Apple's Trade-in scheme is a notable option, and we expect it to be a popular service over the next few months. In the case of the rise in Google searches, it will be interesting to see the use of the service compared with selling on platforms like eBay. Consumers are increasingly weighing their options to determine whether trading in their old iPhone or opting for a different route will yield the best value for their devices."
As the ever-evolving world of technology continues to captivate consumers, the allure of the latest iPhone model is undeniable. Whether individuals choose to trade in their older devices through Apple's program or explore alternative avenues, one thing is clear—Apple's annual iPhone unveiling events continue to shape consumer behaviors and preferences in the tech world.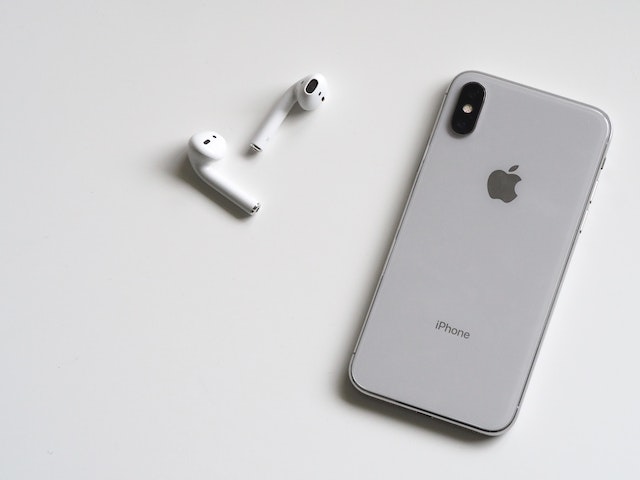 Trading in your iPhone is a great way to upgrade to a newer model while also getting some value from your old device. Here are some tips on how to trade in your iPhone effectively:
1. Backup Your Data: Before trading in your iPhone, ensure that all your data is securely backed up. You can do this through iCloud or iTunes. This step is crucial because once you trade in your device, you won't have access to its data.
2. Sign Out of iCloud and Disable Find My iPhone: To prevent any activation issues for the new owner, make sure to sign out of iCloud and disable the Find My iPhone feature. You can do this in the iPhone's settings under your Apple ID.
3. Erase All Content and Settings: Go to Settings > General > Reset > Erase All Content and Settings. This will wipe your iPhone clean of your personal information. Make sure you've backed up everything before proceeding.
4. Check Your iPhone's Condition: The trade-in value of your iPhone depends on its condition. Most trade-in programs have categories like "Good," "Fair," and "Poor." Be honest about your device's condition to get an accurate value estimate.
5. Choose a Trade-In Option: There are various ways to trade in your iPhone:
Apple Trade-In Program: Apple offers its own trade-in program, which allows you to get credit toward a new iPhone purchase. You can do this online or in an Apple Store.

Carrier Trade-In Programs: Many mobile carriers offer trade-in programs where you can get credit or a discount on a new iPhone when you trade in your old one.

Retailers and Online Services: Retailers like Best Buy and online services like Gazelle also offer trade-in programs. They may provide cash or store credit for your old iPhone.
6. Compare Offers: Don't settle for the first offer you receive. Compare trade-in values from different sources, including Apple, carriers, retailers, and online services. Choose the one that offers the best deal.
7. Prepare Your iPhone for Shipping: If you're trading in online or through the mail, follow the instructions provided by the trade-in program. This often involves packaging your iPhone securely and sending it to the specified address.
8. Keep Proof of Shipment: When sending your iPhone by mail, make sure to keep proof of shipment, such as a tracking number. This can be helpful in case of any issues with the trade-in process.
9. Remove Accessories: You don't need to include accessories like chargers or earphones when trading in your iPhone. Keep those items for your new device.
10. Verify the Trade-In Value: After the trade-in provider receives your iPhone, they will assess its condition. Ensure that the final trade-in value matches the initial estimate you were given.
11. Wipe Your Data Remotely (if necessary): If you forgot to erase your data or if you traded in your iPhone through a program that doesn't require you to do it yourself, use Apple's Find My iPhone feature to erase your device remotely.
12. Enjoy Your New iPhone: Once your trade-in is complete, you can put the credit or discount you received toward your new iPhone purchase and enjoy your upgraded device.
By following these tips, you can make the most of your iPhone trade-in and smoothly transition to a new model.