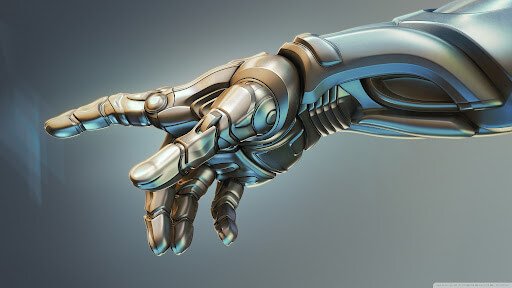 Why is it that innovation always seems more possible during a crisis?
Reflecting on this year and all that has been achieved, technology as empowerment has deservedly become centre stage. Indeed, this is a global imperative embedded in the must-have achievement of the UN's Sustainable Development Goals 2030. From the NHS in the UK building a 4,000-bed hospital in just 4 days, to the global HPC Consortium advancing vaccine development by years through AI/ML technology and researcher collaboration - the acceleration of innovation has seen digital transformation programs exceed all expectations.
So, how can we sustain the 'art of the possible' made real over this time, in our everyday, for every day, for everyone.

Achieving this vision of an empowered and inclusive future depends on always-on connectivity – smart, sensing, intelligent, integrated and accessible to all. Technology must be applied to create shared value across business and wider society, and before we can all gain the benefits of the latest emergent developments from Edge to Cloud, we have to focus efforts on the underpinning pillar that is connectivity. And alongside this, to continually build ecosystem collaboration and trust with transparency and knowledge sharing is absolutely vital. Indeed the expression 'knowledge is power' is perhaps today better reflected as 'knowledge fosters trust' (Edelman 2020).
At the 2020 Global Mobile Broadband Forum (MBBF) such critical topics and industry trends were enthusiastically discussed by carriers, regulators, partners, analysts and media alongside event convener Huawei in partnership with the GSMA, which represents the worldwide mobile communications industry. I believe this open dialogue, knowledge sharing and ecosystem approach is pivotal to building a 'technology diplomacy' with sustainable and scalable change for the collective good, especially when it comes to closing digital equity gaps. Today, 3.5 billion people do not have Internet access with 750M people having no mobile network (MBB) coverage, a problem which especially impacts rural areas. One study found that bringing the internet to people currently offline would lift 500 million people out of poverty.

And focussing on creating shared value and democratising access to opportunity, the core themes at MBBF were 5G for Good – Innovating New Value, alongside technology innovation as a driver for business growth. With this transformation impact reaching across multiple sectors, from transportation, economy and the future of work, to environment, culture, education and society. These were themes I also spoke about at Web Summit 2020, specifically accessible smart city development and mobility, with co-creation and connectivity pivotal catalysts for 'making change happen'.
Putting the opportunity into context, 5G is developing much faster than previous generations and despite the roll-out (deployment/uptake) impact of COVID-19 affecting supply and demand-side economics, mobile operators are expected to invest US$1.1 trillion globally by 2025 with 80% of this investment allocated to 5G network enablers or companies that provide network infrastructure and related services (Mats Granryd, Director General GSMA). And 5G is already transforming the world, with its multifaceted potential being harnessed for business and social value with deployment accelerating – indeed for me these were the core pillars underpinning the opening keynote at MBBF by Mr Ken Hu, Huawei's Deputy Chairman.

From an immediate impact perspective, COVID-19 affords a meaningful example in practice and that resonates with us all. Imagine being back to the start of the pandemic, and being a frontline worker needing to put on Personal Protective Equipment (PPE) alone and in an isolated room for the very first time. Enabled by 5G with HD cameras and supported by Power Banks, many of these workers were able to have the support of experts to talk through the process with step by step personalised guidance and potentially life-saving inspection. Also related to healthcare, we saw the application of multifunctional robots, remote diagnosis, and remote ultrasound all enabled by 5G connectivity and scaling quality. In another critical area, that of climate change, we are also beginning to see energy consumption benefits with 5G equipment extremely energy-efficient.
With the adoption of 5G in industries moving on from 'technical verification to commercial deployment' the time is now to seize the real world use case opportunities – for example within industrial 5G services. Companies must carefully assess potential applications for 5G, to establish real needs and find the most practical areas to invest in, developing evaluation criteria for specific scenarios. Reflecting back on the opening thoughts around innovation "there's no out-of-the-box approach" but as stressed by Mr Ken Hu, there are four key factors to assess what is needed: business potential; technical relevance; value chain maturity; and standardisation. And as emphasised by the GSMA's Director General Mats Granryd, enhanced openness and collaboration in the development of 5G is also vital.
Currently the applications gaining most traction and with clearly demonstrated needs established for 5G adoption are remote control, machine vision, real-time positioning and video backhaul. These all have high bandwidth requirements which cannot be achieved with WiFi or Fibre alternatives. And it is abundantly clear that the integration of 5G with intelligence, not only enables connectivity, but advances the creation of smart, energy efficient and high performing networks too.
To support adoption further, in the same way that the price of 5G devices is falling quickly, we must accelerate that trend in 5G modules, supporting this with larger-scale adoption of 5G in various industries. Additionally, networks must adapt from network equipment through to planning, construction, maintenance, and optimization all having the capacity to meet the requirements of such a diverse range of industrial use cases, enabled by operators and vendor collaboration. And finally, telecom operators must advance capabilities to fully serve business-facing 5G enterprise markets with expanded skills, experience and capacity in core areas aligned to 5G including AI and cloud operations, industry application development, and end-to-end system integration. In this way, operators can move to offer an enriched combination of connectivity, AI, cloud and integration services. This collaborative enabling and ecosystem approach was emphasised in the 5G for Good keynote close - the time is now to come together and allow the full potential of 5G to be released for everyone.
'We are ready and willing to work with operators, enterprise customers, and industry partners to push the boundaries of innovation and build a better future for everyone."
About the Author
Prof. Sally Eaves is a highly experienced Chief Technology Officer, Professor in Advanced Technologies and a Global Strategic Advisor on Digital Transformation specialising in the application of emergent technologies, notably AI, FinTech, Blockchain & 5G disciplines, for business transformation and social impact at scale. An international Keynote Speaker and Author, Sally was an inaugural recipient of the Frontier Technology and Social Impact award, presented at the United Nations and has been described as the 'torchbearer for ethical tech' - founding Aspirational Futures to enhance inclusion, diversity and belonging in the technology space and beyond.