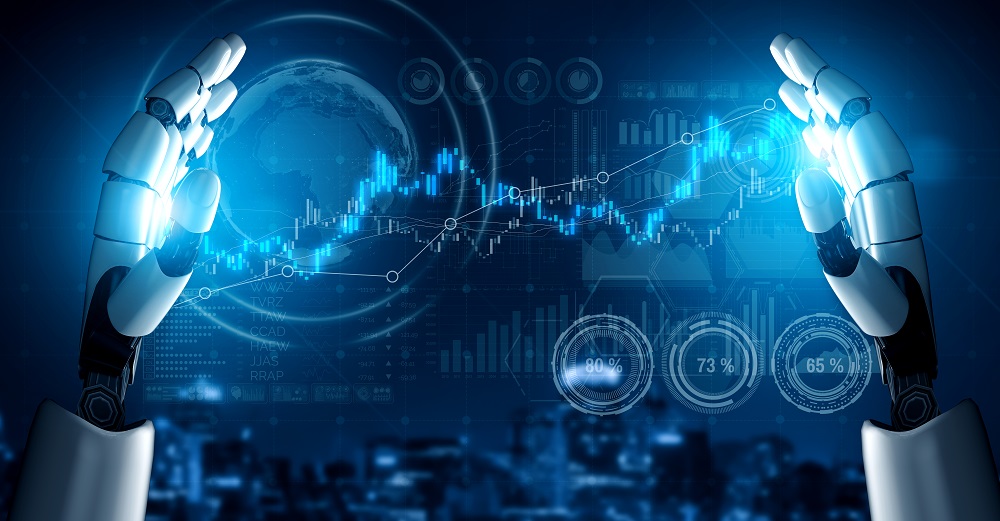 Organizations are focusing on leveraging data and analytics in decision-making to drive strategic business decisions.
This focus comes into the picture because the world relies on the massive availability of data.
Businesses must implement enterprise-wide strategies with data and analytics at their core. These strategies are essential as critical, intellectual, and creative thought will be added to the data and analytics collected to facilitate wiser decision-making. This will assist leaders in diagnosing issues, coming to intelligent conclusions, and acting in ways that enhance business success. Enhancing business success vastly depends on the business's ability to make informed decisions. Data and analytics in decision-making will assist businesses in making risky organizational decisions wherever required. Let us further explore the future of data and analytics.
Data and Analytics in Decision Making
The future of data and analytics in decision-making is significant. It can help businesses with efficient operations, asking the right questions, real-time insights, and improved decisions.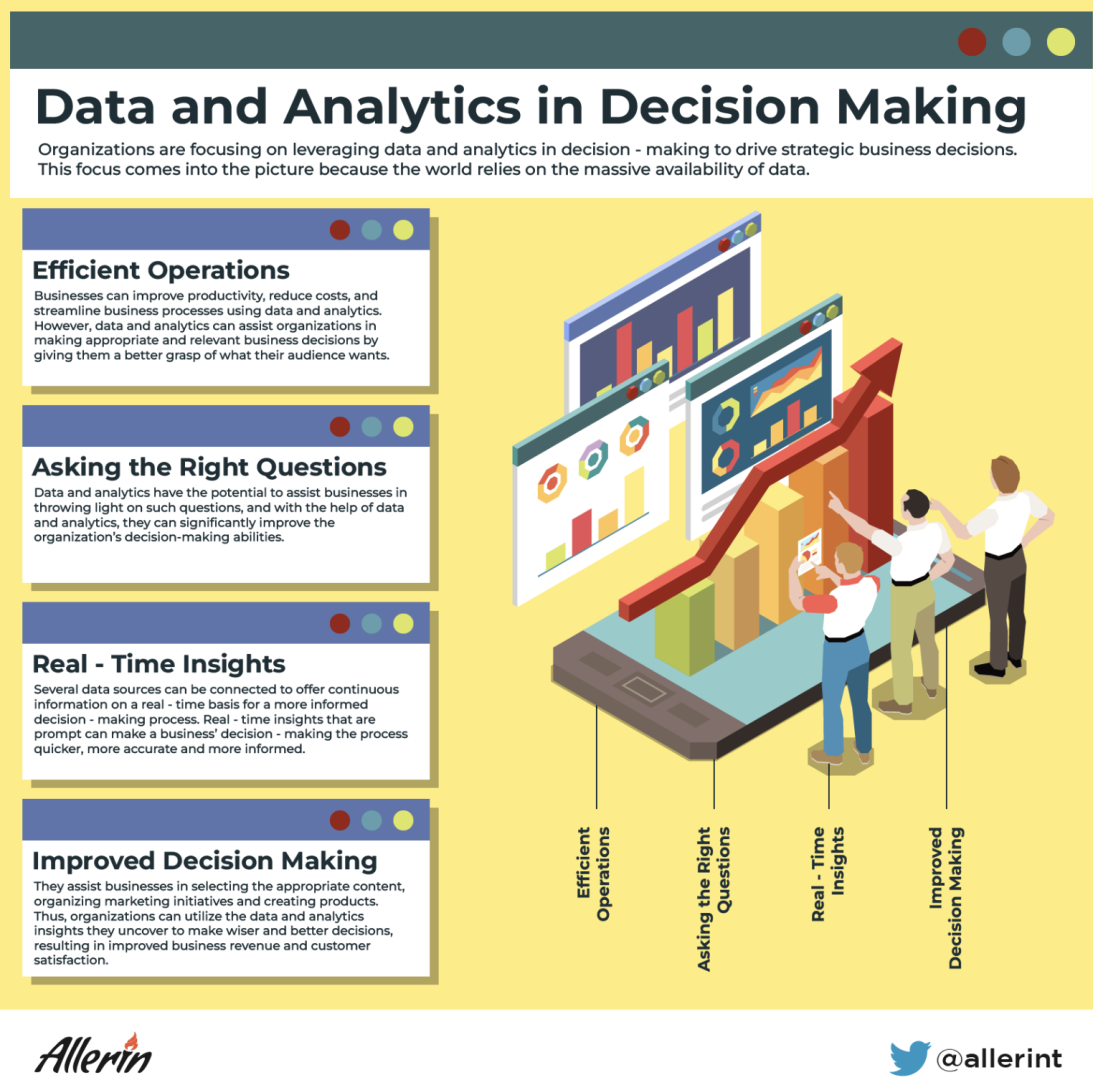 Efficient Operations
Businesses can improve productivity, reduce costs, and streamline business processes using data and analytics. However, data and analytics can assist organizations in making appropriate and relevant business decisions by giving them a better grasp of what their audience wants. This assistance in improved decision-making with the help of data and analytics can ensure that lesser time goes into producing ads and materials that don't appeal to business audiences.
Asking the Right Questions
Asking the right questions is one of the most vital steps toward making accurate decisions. Knowing your business' 's what, why, and how is essential. Data and analytics have the potential to assist businesses in throwing light on such questions, and with the help of data and analytics, they can significantly improve the organization's decision-making abilities.
Real-Time Insights
The future of data and analytics mainly focuses on providing real-time data visualization. Data and analytics also assist organizations in acquiring, examining, and investigating the data available to them. Additionally, several data sources can be connected to offer continuous information on a real-time basis for a more informed decision-making process. Real-time insights that are prompt can make a business' decision-making process quicker, more accurate and more informed.
Improved Decision Making
Data and analytics eliminate guesswork and physical labor. Furthermore, they assist businesses in selecting the appropriate content, organizing marketing initiatives, and creating products. Thus, organizations can utilize the data and analytics insights they uncover to make wiser and better decisions, resulting in improved business revenue and customer satisfaction.
A business's ability to achieve success largely depends on its decision-making. Making prompt decisions require gathering an appropriate amount of data. It is clear that data and analytics have limitless potential to drive business success. Leveraging this power in the process of decision-making can make all the difference. Data and analytics in decision-making can help organizations to make more informed decisions to achieve organizational goals.