Artificial intelligence (AI) and virtual reality (VR) are two of the most prominent technologies that have been at the forefront of the digital revolution.
Now, with the development of AI and tools like ChatGPT rising in popularity new ideas are coming to light rapidly, and we are seeing the two technologies being merged together to create a new wave of training simulations that can be used to train people in soft skills.
In this article, we will explore how AI became popular, the use of VR simulations for soft skills, the cross-section of VR and AI, and the future of merged technologies between AI and VR.
Now I didn't use any of the above options for this specific post, but you can see just how well the AI gave me a variety of options to get the ideas flowing in my head. And I think that is the best part of AI currently, using it as a medium to formulate ideation and foster creativity.
So stick with us as we are going to take a deep dive into AI and VR and look at the various use cases for the technology. Is AI all it's cracked up to be? Will AI be relevant for usage with VR? And lastly, can the technology be used in a meaningful way? Is the technology there yet?
AI has been around for a long time, but it wasn't until very recently with the advent of OpenAI & ChatGPT that it has become popular. Quickly we are starting to see an assortment of tools hit the market with various use cases. From Jasper.AI to WriteSonic we are seeing more and more advanced text-based iterations that provide a wide array of features and toolsets.
Even image-based AI has started to grow in popularity with tools like Lensa.AI allowing the user to upload photos of themselves and will instantaneously output variations all computer generated. For this article, for example, I asked an image-based tool MidJourney to generate images that combined VR & AI and it generated the following in less than 30 seconds. To say I'm impressed is an understatement.
A combination of virtual reality and artificial intelligence via MidJourney
Pretty cool, although lacking any real depth to my configuration (with much more elaborate directives you can basically have AI art generate whatever you want) but to have it generate a unique image in seconds all via AI is still pretty amazing. I see a future full of intellectual property lawsuits from brands who have certain styles that will undoubtedly be ripped off and used by artists around the world. This will also apply to data science, as AI has been used to create automated systems that can analyze large amounts of data and make decisions based on that data. The real question though here is, who's data is it?
This has allowed companies to create systems and tools that can automate tasks that would otherwise require manual input, leading to a decrease in costs and an increase in efficiency. I can see a lot of content writers being put out of work in the coming years, and a lot of new ones utilizing AI hitting the market. We have also started to see AI being used to create chatbots and virtual assistants like Replika.AI that can interact with customers in a more natural way. This has allowed companies to provide better customer service and improve customer experience all without increasing headcount.
As AI technology has become more advanced, it has become easier to develop more complex systems that can understand natural language and interact with humans in a more human-like way. We will continue to see the technology evolve as more and more people use it and AI's progressive learning algorithms become more advanced and articulate. There are already tools that allow you to train your own AI, so definitely a world of possibility exists for growth in this sector.
In addition to this, AI has been used to develop intelligent machines that can learn from their environment and adapt to new situations, in essence, a self-teaching AI (sounds scary right?). This has allowed companies to create systems that can learn from the data they are presented with and make better decisions in the future, that is until our AI overlords take over.
I also asked AI to generate the benefits of combining AI & VR and this is what it gave me:

Now while there's no depth again, there is a baseline to work from, and will definitely help provide inspiration for subject matter experts to explore that lacking depth in their own words, experiences, and expertise.
I look forward to the day when I can provide a text-based prompt and have AI generate an entire environment for example, or maybe just 3D models to start…that day may be much sooner than we think!
Virtual Reality Simulations That Can Utilize AI
While VR has been used to create immersive simulations that can be used for soft skills training for a while now, and there are countless use cases of soft skill training environments for education and immersive learning, what they haven't utilized much of to date, is AI. These soft skills environments are typically done with 360º video content that has to be scripted and produced which in turn allows users to interact with their digital environment and learn through trial and error. This type of training can be used to teach people how to communicate better, manage their stress, and think critically.
For these types of scenarios to utilize AI, there would need to be an avatar within the simulation that can interact with the end user. This avatar would need to be able to understand voice-to-text and then pull data from an OpenAI API for example to provide responsive feedback. From my experience, this hasn't been done that effectively to date, but I can see a variety of real-world scenarios where it would make sense.
Alelo, a company out of Los Angeles is leading the initiative of conversational AI and has developed a suite of AI-led avatar simulations for soft skills training mostly for HR-based upskilling & reskilling. For example, AI & VR simulations can be used to simulate a customer service interaction, allowing users to practice dealing with various customer service training situations. This type of training can help people learn how to better handle customer service situations and improve their communication skills — having a robot customer service rep or customer engagement with a trainer could be an effective use case for AI and VR.
VR simulations can also be used to practice certain skills in a safe environment. For example, medical professionals can use VR simulations to practice medical procedures and gain experience before performing the procedure in a real-life setting. This type of training can help medical professionals become more confident in their abilities and reduce the risk of mistakes, and we are starting to see AI-led guides in medical training simulations and "telesurgery" to reduce those errors and provide a better learning experience.
The Intersection of VR & AI
The combination of AI and VR will undoubtedly create a plethora of new businesses and produce a new wave of immersive training simulations that can be used to teach people soft skills and other areas. I predict that we will continue to see AI being used to create virtual agents (ala Chat Bot) that can interact with users in a more natural way and provide feedback and guidance as needed. This type of training can help people learn new skills faster and improve their performance while at the same time continually improving via self-learning algorithms.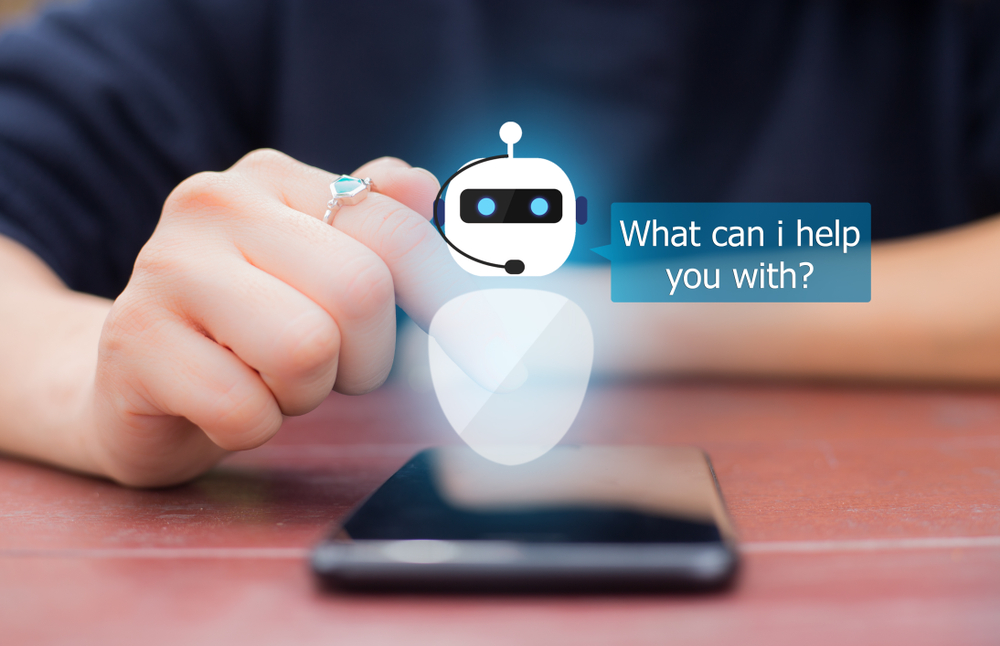 Another great use case for the cross-section of VR & AI comes from the travel industry, where dynamic tourism is helping customers make better decisions about their trips and provide more immersive experiences for travellers before they hop on their next flight. AI is helping guide users with more information based on their specific wants and needs in order to make more informed decisions about their next vacation spot or travel destination.
The Future of Merged Technologies AI & VR
As AI and VR technology continues to develop and become more advanced, the possibilities for training simulations are becoming more and more limitless. AI will continue to be used to create self-learning virtual agents (chatbots) that can interact with users in a more natural way and provide feedback and guidance as needed. VR will continue to be used to create immersive simulations that can be used to render real-world scenarios and help people practice their skills in a safe environment.
The combination of AI and VR will also allow for simulations to become more personalized. Those same virtual agents that can analyze user data and create custom simulations will be able to dissect a user's specific needs and provide a tailored bespoke solution for them. This type of self-learning can save time and money by automating many processes and reducing the need for support staff.
The combination of AI and VR technology has the potential to revolutionize the way we train and educate people in soft skills and other areas. As both technologies continue to evolve, we can expect to see more and more simulations that can be used to train people in a variety of topics. AI and VR have already changed the way we interact with technology and now, they are changing the way we learn.