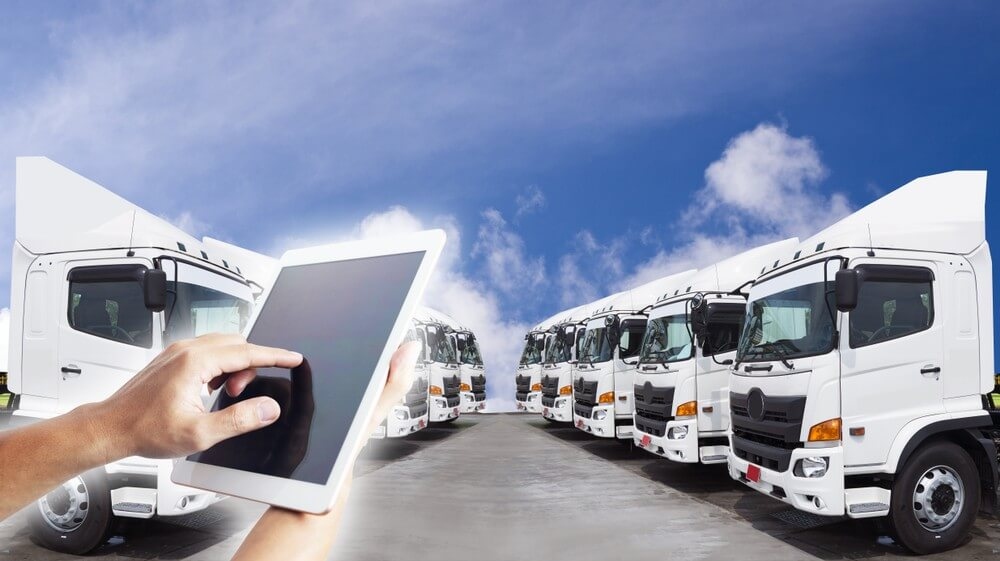 The long-term benefits of including AI-powered systems in logistics and supply chain operations are well known.
As we know, organizations across the board are using the technology to optimize their automated processes. So, why are they reluctant to step up the involvement of AI in shipping?
Arguably, shipping is the most important part of the logistics and supply chain cycle. After all the research and development that goes into creating products and packaging them, delivering those shipments to the end customers must be handled in the most risk-free and transparent way. Adoption of AI in shipping is a viable option to guarantee those two things in the process. The integration of AI-based methods and technologies and IoT connectivity in shipping can eliminate almost all of the generic issues retailers and transportation companies have to face during the shipping phase of the supply chain. Despite AI's obvious benefits, there has historically been an understanding that certain stakeholders may not want the technology to be a part of the shipping process. Here are some of the reasons why AI is relatively absent in international shipping:
ArtificiaI Intelligence in Shipping: The Commercial Barriers
As we know, businesses that try to incorporate newer technologies in their operations must have the groundwork laid in advance to make everything work. Similarly, if shipping companies want to introduce AI and its derivatives in their operational frameworks, they will transform their workplaces to accommodate the personnel and machines involved.
Let's clarify something right away: AI systems are incredibly expensive. Additionally, AI systems cannot be used in a one-size-fits-all manner, they will need to be customized for every type of operation. AI includes several independent systems and components that will need to be integrated into the shipping operations to make the technology's involvement count. The following factors are responsible for driving up the costs:
Hardware costs: AI-enabled systems are generally cloud-operated due to the massive bandwidth used to power them. There are specific hardware tools and machines that need to be installed in a facility before individuals can begin using AI systems for business operations. The cost of procuring and installing the hardware is understandably high (however, these costs are bound to fall once AI's availability and applications increase in the future) for shipping companies and other supply chain stakeholders.
Upgradation costs: AI systems need to be constantly upgraded or scaled to maintain their functionality. The regular upgrades also increase the overall encryption levels in such systems so that external entities cannot remotely manipulate shipping operations. If we put the cost factor aside, scalability is an immensely helpful feature for the shipping sector. Shipping operations involve several variables. Therefore, the sector needs to constantly evolve to adapt to the changes due to changes in those variables. Supply chain companies will need to get clarity on the upgrades and the expenses attached to them from their AI service providers.
Training costs: Obviously, setting up the platforms and the various AI machines would not be enough. The workers will need to be trained to use the new applications and systems. The time, money, and efforts spent on training depend upon the learning capabilities of the workers. Initially, at least, companies involved in the shipping part of the supply chain will have to accept a temporary reduction of worker productivity. The AI service providers need to assist such companies with creating training strategies and sessions for their client's employees. All these exercises are expensive but can provide a certain degree of guaranteed growth to supply chain companies in the long term.
Operational costs: AI systems include several constituent components such as processors, semiconductor chips, sensors, computing devices, and others. These parts will need to be repaired or replaced on a regular basis. Apart from basic maintenance, the individual components also will need to be replaced for cybersecurity purposes. As expected, replacements, repairs, and other actions will not be cheap. Chips and circuits are built from rare and expensive metals (Selenium, gadolinium, terbium, dysprosium). Therefore, apart from the labor costs, the purchase costs of such parts (including batteries) are sky-high. Apart from those costs, the energy expenses to keep powerful AI systems and other machines running are also exceptionally high. Generally, AI machinery is deployed to replace humans in order to streamline business operations and make them more error-free. Sadly, companies will have to make choices between which employees to retain and which ones to let go of once the machines are deployed and are fully operational. Finding alternate positions or jobs for the retrenched employees or compensating them during the downsizing process will also cost the companies. Such expenses can also be classified as AI-related. As a result, apart from the monetary side of things, organizations also end up making ethical decisions while implementing AI in their daily operations.
Artificial Intelligence in Shipping: Other Roadblocks
Costs and infrastructure requirements are two of the major reasons why AI has not yet transformed the shipping process yet. Apart from that, there are several niggling issues that act as a roadblock between AI and the organizations involving in shipping. Traditionalists involved in the shipping process may not trust the suggestions or forecasts put forth by an AI system. One of the biggest roadblocks for supply chain organizations is the lack of trust in machine-generated recommendations. Since AI is fairly new, it is natural for individuals to be hesitant when it comes to letting technology, which does not possess years of experience and knowledge when it comes to shipping and supply chain, play a part in the decision-making process of various operations. It is difficult to multiply data and algorithms with practiced human expertise. Over many years, shippers can overcome this problem when they understand the foolproof method in which an AI system has formed conclusions and forecasts. From their point of view, reluctant individuals will be at ease when they see the sheer data crunching that has gone behind each machine-generated report or estimate. Once they are at ease, they'd know that the automated recommendations are fully reliable. The implementation of AI in shipping is as much about trust and context as it is about technologies and algorithms.
AI's workings require inputs from senior management and other big decision-makers from a shipping company. Eventually, it is estimated that the benefits of AI will outweigh its initial and recurring costs. However, AI solutions may also fall in the black box category. As you know, black box solutions involve suggestions and forecasts put forth by AI systems without understanding how the process, method, and algorithms worked for the system to come up with the information. As a result, accountability may be a problem if something goes wrong in the shipping process due to a direct or indirect result of AI's black box problem.


An important conundrum with AI in shipping (or, perhaps, any other sector) is: how far is too far when it comes to letting AI take over daily operations? Today, several companies are investing billions of dollars in the research, development, and testing of autonomous shipping equipment. From self-driving trucks, airplanes, ships, and other transportation machines, driverless vehicles are hot property today. It is natural for certain stakeholders to be apprehensive when it comes to these concepts and the safety of workers, freight carriers, and goods. Fatal accidents involving autonomous or semi-autonomous machines have been recorded in the recent past. The possibilities of accidents and casualties make the implementation of AI in shipping a tricky topic for many businesses.


Nowadays, organizations face challenges when it comes to securing data for training AI systems, developing strategies for classifying the data, and ensure that the information processing is not biased. Additionally, organizations must also ensure that the labor and technologies they use are sourced from ethical service providers.
When it comes to the inclusion of AI systems and algorithms in shipping, it is fair to say that everybody involved is still in the learning phase. Due to its relative absence in the sector, organizations and individuals involved in shipping are apprehensive about its implementation. Additionally, persons in shipping with years of experience may feel that they need to be acutely involved in every step of the actions in which AI is involved. Such double verification may seem cumbersome, and shippers may decide not to bother with having an AI in their operations. As we have seen in the past, something new and revolutionary, like a new technology or idea, will have its fair share of detractors before the entity proves them wrong. As a result, apart from the cost factor, the biggest obstacle between AI and the shipping industry may be ignorance.