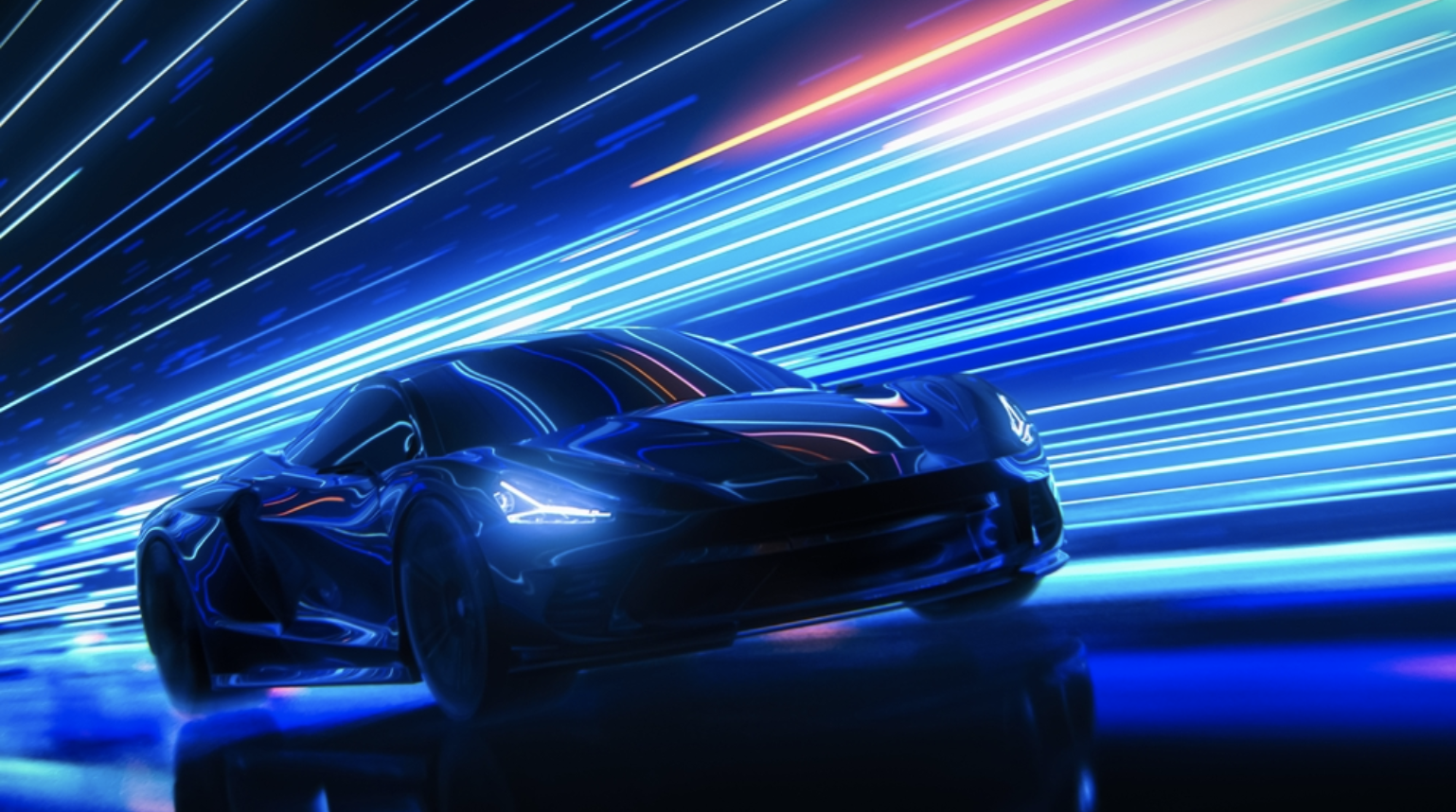 AI in VFX streamlines the VFX work pipeline and focuses on a data-driven approach while amplifying the work of visual effects artists.
The substantial consumption of movies and TV series with an omnipresent influence of visual effects has been witnessed since the classics of 'Terminator' and 'The Matrix.' Yet, the recent development of AI in VFX has been much more significant, driven by machine learning algorithms and advanced deep learning models. The latest crowning moment in the VFX history of Hollywood would be the visual effects used in Avengers: Endgame. The Mad Titan, Thanos, was rendered to life with machine learning algorithms and mimicked expressions leveraged from the library of high-resolution face scans. As AI in VFX demonstrates more of its revolutionary CGI and computer vision capabilities, VFX artists also question the extent of this technology.
What Does AI in VFX Bring to the Table?
The shift in the paradigm in the VFX industries has led artists to question the uncertainty of the reigns AI will take control of. However, AI in VFX does not aim to replace artists but instead empowers the process of bringing the effects to the big screen. With AI, all the tedious, manual and monotonous work that falls in the hands of the artists can be completed by deep learning and deep neural networks so that they can focus on the creative aspect more. Machine learning in AI helps streamline the workflow, make efficient production and outcome and ease frame-by-frame tasks.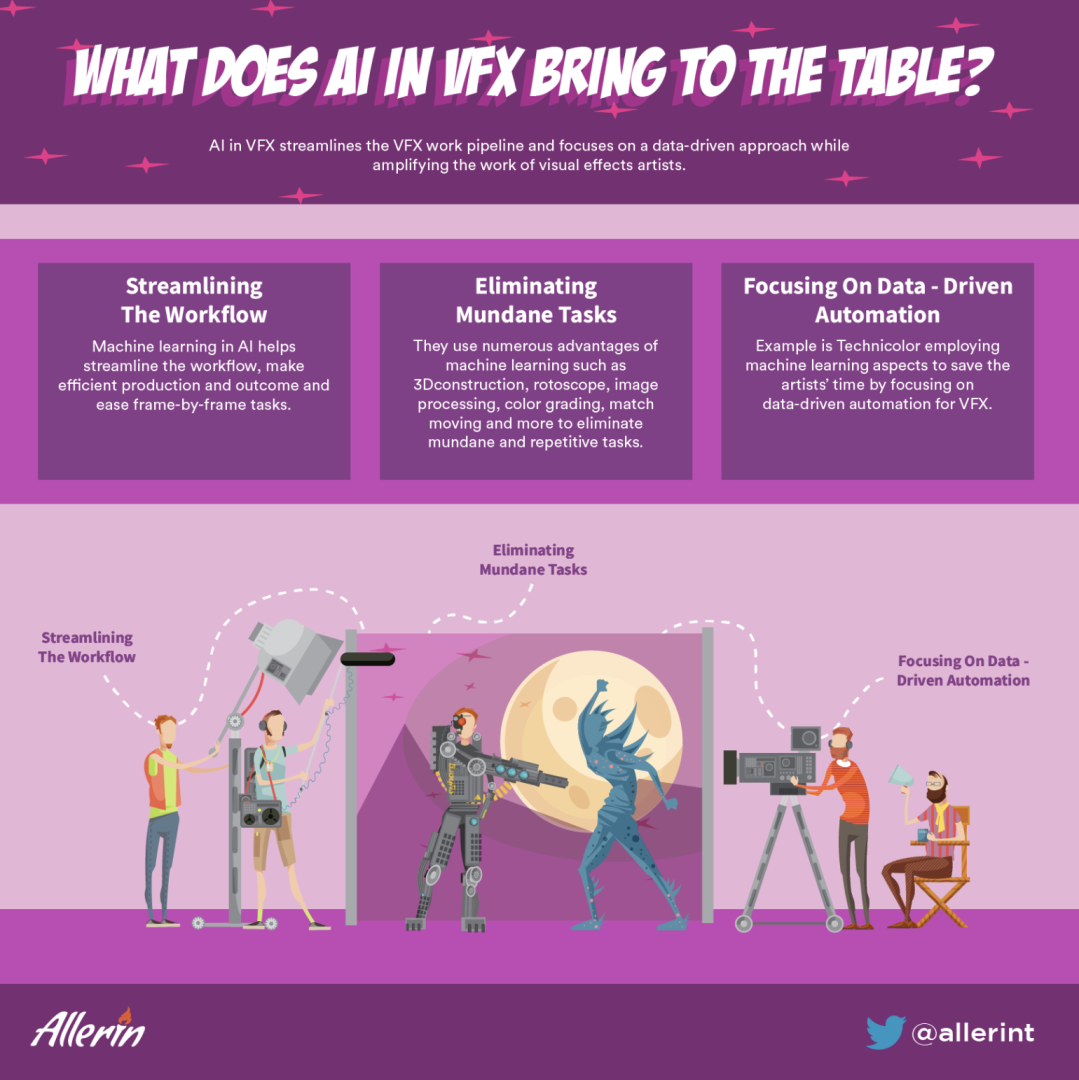 Another example is Technicolor employing machine learning aspects to save the artists' time by focusing on data-driven automation for VFX. They use numerous advantages of machine learning, such as 3D construction, rotoscopy, image processing, color grading, match moving, and more, to eliminate mundane and repetitive tasks. However, acquiring this data and getting the texture details tight can be a complex process. Machine learning speeds up this process and improves its effectiveness. Where pipeline processes such as matchmove take half a day to two days, and one roto shot takes one week, the advancement in machine learning and AI will impact this process progressively and upturn it from manual to automatic.
Will AI in VFX Take Over the Role of Visual Effects Artists?
While the future of AI looms over us, there is a great chance that many jobs will be assumed by AI or a single computer program. The upcoming future of VFX emphasizes a more data-driven approach than traditional modeling and tracking. However, the creativity of the artists will be sustained while AI will consume the processing tasks. Evolving with technology should be the primary focus of artists. Learning basic coding, integrating VEX, and other skills such as computer vision, regression, classification, digital image processing, and more are the VFX frontiers of the future.
While being a groundbreaking technology in the domain of special effects in movies, AI in VFX will not be replacing artists any time soon.