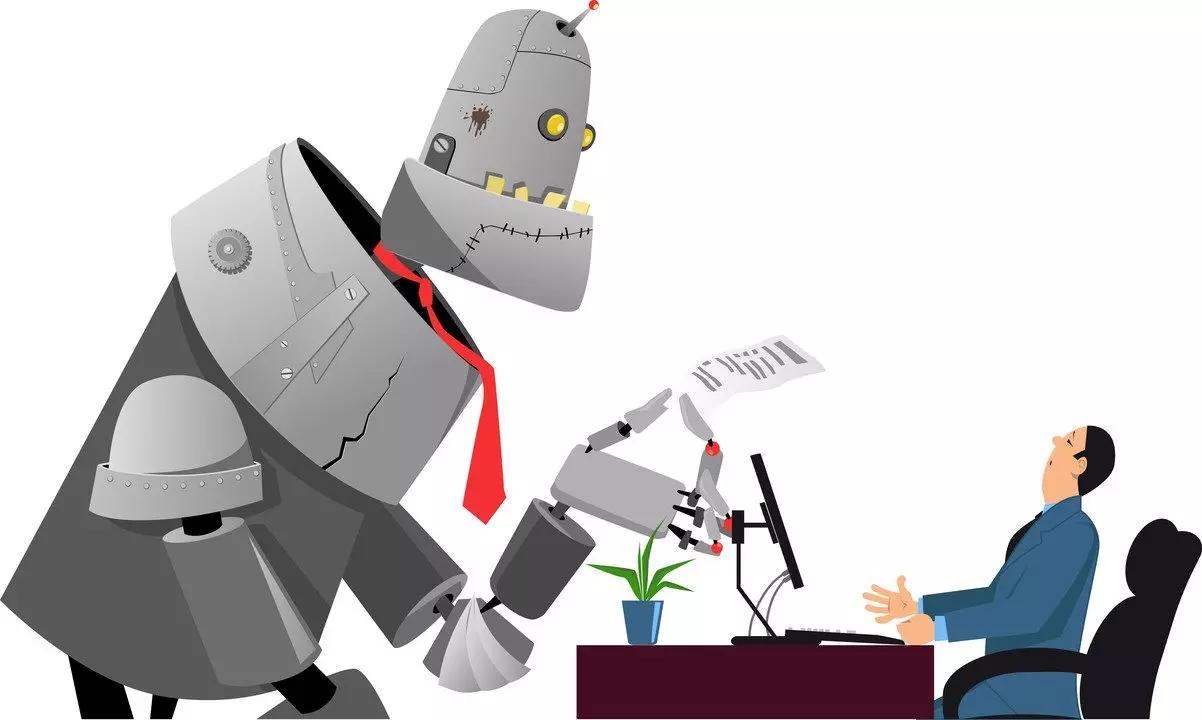 Leading corporations from various industries are employing AI in human resource management to ensure adequacy of skills, maximized satisfaction, and minimized attrition.
ffectively managing human resources requires being cognizant of a large number of variables that are associated with human behavior, most of which are qualitative. The inability of HR personnel to decode such data, usually due to the complexity and the time required to understand it, leads to oversight of important parameters and usually a failed HR strategy. This makes the process of recruiting and managing talent a risky one, and minimizing this risk is where artificial intelligence can play a major role. There are already some notable organizations that are implementing AI based recruitment and HR management, like PepsiCo and L'Oréal, setting industry-wide precedents for other businesses to follow.
APPLICATIONS OF AI IN HUMAN RESOURCE MANAGEMENT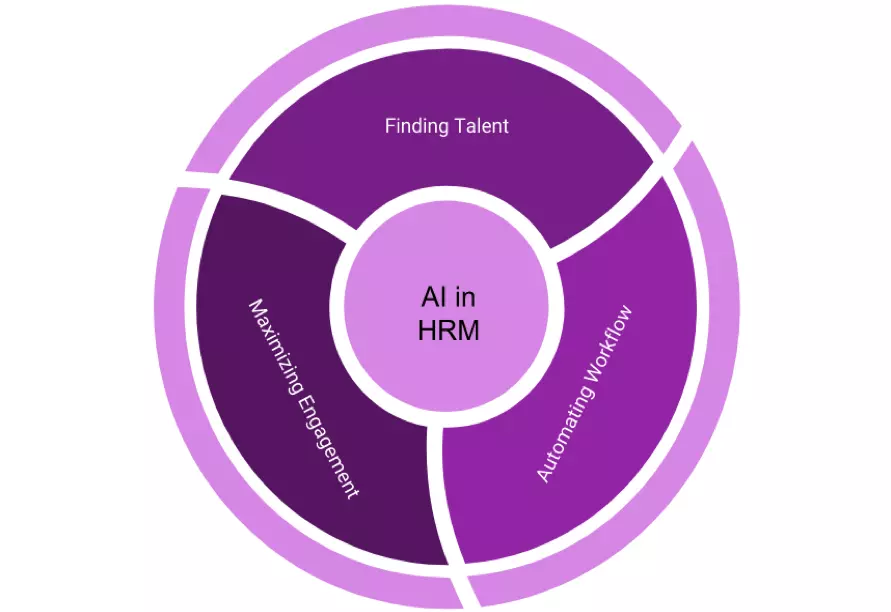 1. Finding the Right Talent
Artificial intelligence enabled recruitment tools are used to scour the internet and other sources of information to gather details of potential job suitors for the desired job description. This minimizes the possibility of oversight of promising candidates, which is possible when the search is conducted by humans. AI can also help shortlist candidates from a virtual pile of thousands of resumes, by closely examining the criteria that fulfill the organizational requirements.
AI algorithms can also be used to conduct and assess pre-employment tests to evaluate a candidate's technical skills and behavioral tendencies, and collate these results to get a predictive profile of the candidate's suitability to the role in question.
Attracting talent also involves ensuring that the recruitment process is equally convenient for the employers and potential employees. This is done using automated chatbots to clear candidate queries and resolve minor issues. They can also be used to keep candidates updated on their recruitment status, and give automated responses to applications.
AI can also assist in creating long term HR strategies by analyzing supply and demand in the employment market and within the organization to plan the recruitment and retainment of the right kind of people. Furthermore, HR software revolutionized the recruitment process as it efficiently gathers information about potential candidates from multiple sources, minimizing the chances of overlooking promising individuals. As stated by the professionals behind this Canadian HR software, a great software should offer everything, from employee onboarding to performance reviews and employee absence management. With such comprehensive HR software, businesses can streamline their recruitment processes and enhance overall HR management practices.
2. Maximizing Employee Engagement
Having a satisfied and engaged workforce is a key performance indicator of effective human resource management. AI can be used to track behavior patterns of employees in the workplace and online, using text analytics and Natural Language processing( NLP) to assess their level of satisfaction and engagement in the organization. Virtual employee assistants, such as Personik, that help employees manage basic tasks and help communicate with the organization from anywhere ensures employee engagement and facilitates personnel management. These digital assistants help employees not only perform their professional functions but also help in delivering personal benefits such as leaves, vacation and tax form requests.
Appraisal of performance in an unbiased manner is also possible using AI based HRM tools. AI systems can be used to measure an employee's productivity and other KRAs to assess their reward entitlement by keeping track of the results achieved by the individual employee or teams.
3. Automating Workflow
AI can help employees in performing their functions in a more focused, efficient manner by eliminating the need to perform minor, repetitive, and routine tasks. These tasks may include managing personal schedules, using communications via text and email to set appointments and find addresses and sending simple messages and requests to seniors and peers. This ensures that the employees remain focused on important non-routine activities that are more valuable for business.
The analytical capabilities of AI can help solve simple problems, do basic research, and give relevant, useful information that supports employees in performing their functional activities.
Artificial intelligence based human resource management is becoming increasingly ubiquitous in major corporations, which need collated analysis of massive amounts of data pertaining to human behavior and learning. Organizations that wish to have an engaged workforce, of not only competent but also compatible individuals, need to leverage AI in human resource management initiatives.