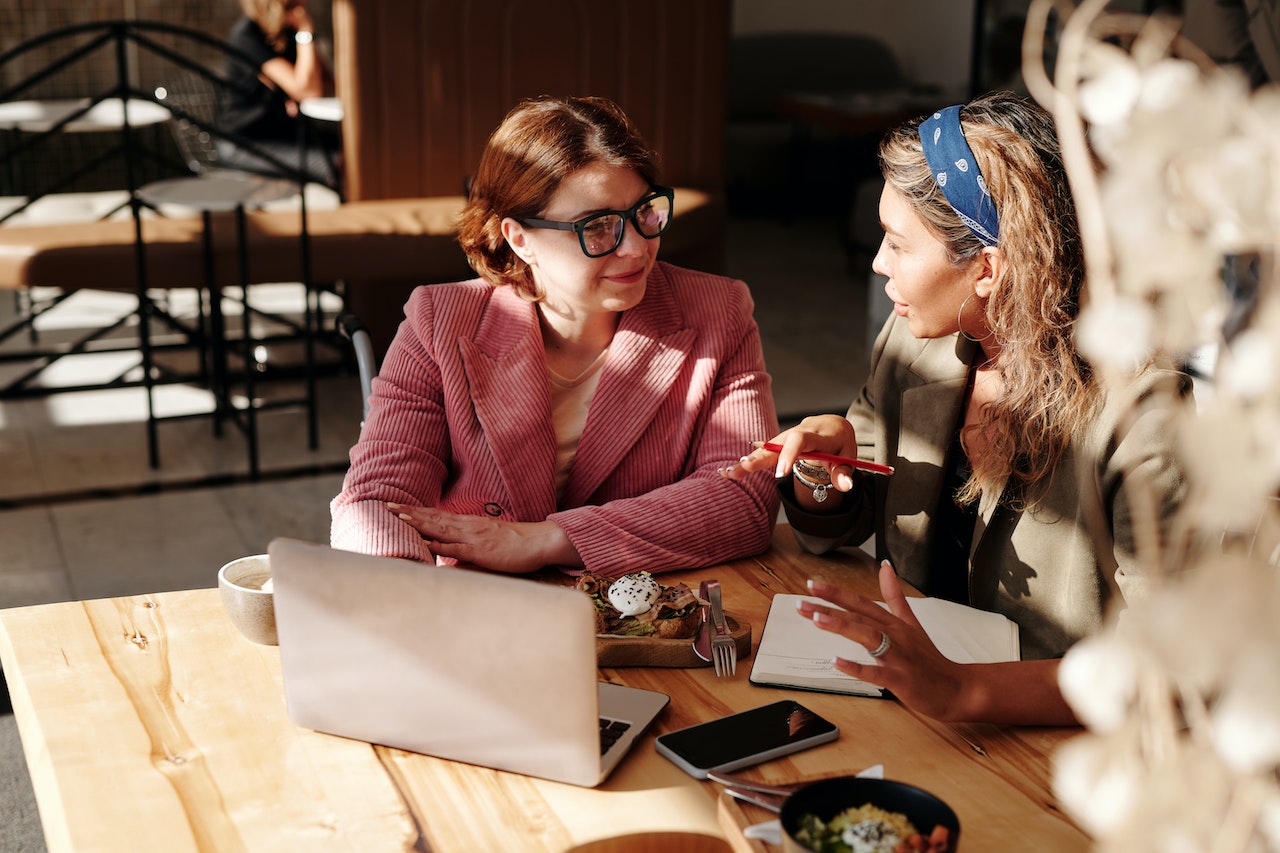 In this day and age, being a digital native pays off.
What's the main reason? According to a recent Forbes report, 82% of people search online and 79% of people shop online.
So you might as well say that a major chunk of ideal buyers is wandering online.
However, considering how expensive it is to run a business, companies may be hesitant to loosen their purse strings and spend extra funds simply to market their wares online.
Still, you need to know which way the wind is blowing!
Because the present world is digital, and by logic it is imperative for businesses to join the bandwagon, no matter what the cost.
However, digital marketing is a measurable form of cost-effective marketing.
People often ask what's the proof that the fancy platforms of digital marketing are actually not burning holes in the budget plan?
Here's how and why
A study by Forrester Research found that companies that excel at digital marketing can achieve a 5x revenue growth rate compared to their peers.

Also, according to a survey by HubSpot, inbound marketing costs 61% less than outbound marketing, in addition to doling out 54% more leads.

The Salesforce survey found that companies that switch to social media for customer service, experience a 33% dip in average cost per service request.
Generous, isn't it?
Clearly, digital marketing and campaigns are the more economizing options.
The numbers are loud and clear, people.
Digital marketing allows the privilege to track all the nitty gritty details like page visits, unique visits, engagement, leads, traffic, and conversions.
The careful screening process makes it easy for you to measure your Return on Investment (ROI) by the plethora of information and reports accumulated by these digital platforms.
This can enable you to analyze whether you are investing money in the right way or not.
Have a look at the following average costs for the many digital marketing strategies:
Google Ads: $ 1-2 per click

Facebook Ads: $ 1 per click

Blogs: Free

Regular posting on social media platforms: Free

Emails: Free

Backlinks: Free

Quora Answers: Free
As evident, certain forms of content such as blogs, verbal and visual postings on social media, and email are entirely free of cost.
Thus, it is a foregone conclusion that digital campaigns are known to be cost-effective when compared to traditional marketing tactics as it is impossible for the latter to beat this kind of thrift pricing.
Below are 5 ways that can be a cost-effective godsend:
1. Blogging
This can be a powerful medium for digital campaigns to attract targeted traffic.
Hubspot's State of Inbound Report found that digital campaigns that blog, generate 97% more inbound links to their website.
Hence, being a key element of content marketing, blogging is an effective SEO strategy if ample high-quality, keyword-laden write ups on relevant topics are dangled before the target demographic. This improves your site's search engine rankings and drive more organic traffic to your website in addition to amplifying brand awareness.
By including Calls-to-Action (CTAs) in the blog posts, such as offering a free sample e-book in exchange of contact information and email, one can wheedle out information and generate leads for the sales team to follow up for the long haul.
The report "The Ultimate List of Blogging Statistics and Facts" by OptinMonster cites myriad studies that show the effectiveness of blogging, including:
Companies that blog generate 126% more leads than those that don't.

Blog posts with images get 94% more views than those without.

Companies that blog 16 or more times per month get 4.5x more leads than those that blog 0-4 times per month.
2. Retargeting Ads

A study by Retargeter concluded that retargeting ads can lead to a 147% increase in average conversion rates.
Thus, retargeting is an essential audience-building mechanism.
For example, Facebook advertising allows businesses to target ads based on location, age, interests, and more. With set parameters about your preferred audience's online behaviors, interests, and demographic details, retargeting will place ads before those who would like to work with or buy from you.
The MarketingSherpa study claims that retargeting ads can result in a towering 726% lift in site visitation after 4 weeks of continued ad exposure.
Not out of sight, not out of mind!
The ads serve as a reminder of or introduction to your value. A report by Google found that retargeting ads can increase brand recall by 104%, search queries by 85%, and website visits by 50%.
Seeing how many conversions come through and where they come from can help you fine-tune future campaigns even more meticulously.
3. Low-cost Content and Customer Engagement

If you don't have a big budget or you spent a lot of money on a particular aspect of a campaign, use your social media to corner the market by creating a series of posts that are on a trending topic and resonate with your campaign or brand.
Focus on what your current customers like about your company, including the emails you send, the content you share, or the promotions you do.
According to a survey by Social Media Examiner, 90% of marketers said that social media marketing has increased exposure for their business, while 75% said that it has increased traffic to their website.
Both of these outcomes can be achieved at a lower cost than other marketing channels.
4. Quora Answers
As per Quora, the platform has over 300 million monthly active users. This makes it an open sea for brands to selectively scoop out their tribe and chalk out their personal territory.
In this connection, SimilarWeb conducted a study that found Quora to be the third-largest source of referral traffic from social media, after Facebook and Twitter.
Indeed, Quora content ranks well in search engine results pages (SERPs).
According to SEMrush, Quora ranks in the top 20 organic search results for over 170 million keywords.
This suggests that Quora has significant potential as a traffic-driving tool for digital campaigns.
5. Email Marketing
Email marketing is a very effective and inexpensive digital strategy.
Compared to other digital tactics, eMarketer reports that email can generate 4x the ROI. For that reason, it's the go-to strategy for most businesses.
All that's needed is persuasive text from the subject line to the body, a timeline that fits with marketing goals, an enticing call-to-action, and a great landing page.
However, being cost-effective doesn't mean that digital campaigns are cheap.
1. Creating a digital campaign requires a significant investment of time and effort as well as skilled professionals to execute them. Companies need to hire skilled professionals such as graphic designers, content writers, and social media managers to create and execute a digital campaign effectively.
These professionals require adequate compensation for their services, which can add to the overall cost of the campaign.
According to a survey by the Content Marketing Institute, businesses spend an average of 26% of their total marketing budget on content marketing.
While this is a relatively small percentage, it still represents a significant investment.
2. Digital campaigns demand companies to invest in marketing automation tools, data analytics tools, social media management tools, email marketing tools, and other technologies to execute a successful digital campaign.
A study by the DMA found that the average ROI for email marketing is $42 for every $1 spent. While this clinches a prominent return on investment, it still needs a gigantic upfront investment in email marketing software, design, and content creation.
These tools require a significant financial investment, which adds to the overall cost of the campaign.
3. The cost of digital advertising platforms and channels continues to rise. Platforms like Google and Facebook have increased their advertising costs, making it harder for small businesses to compete.
A study by AdEspresso found that the average cost per click for Facebook ads is $1.72, while the average cost per impression is $7.19.
While these costs vary depending on the audience and targeting, they are still a substantial expense.
Digital campaigns require a budget allocation to pay for advertising fees, which adds to the overall cost of the campaign.
According to the Hootsuite findings, the average social media advertising budget is $50,000 per year. While this is significantly less than the cost of traditional advertising, it still represents a significant investment for many businesses.
In conclusion, while digital campaigns are cost-effective when compared to traditional marketing methods, they are not cheap. Creating and executing a successful digital campaign requires a significant investment of time, effort, skilled professionals, ongoing monitoring, optimization, and investment in technology and tools. To achieve the desired results, it is imperative that companies allocate adequate resources and budget to their digital campaigns.