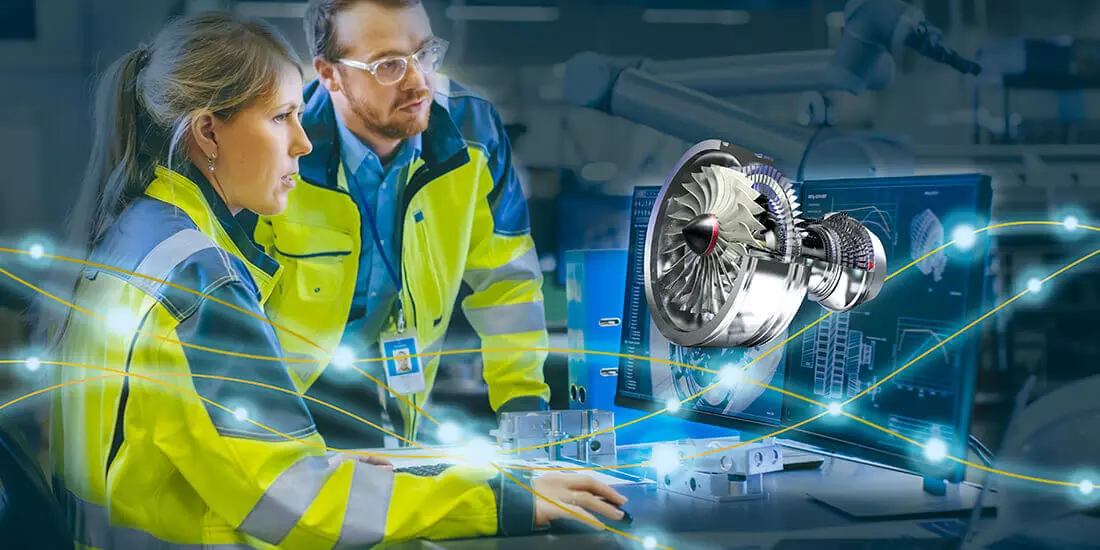 The manufacturing industry is massive.
In 2020, the industry generated 10.8% of the United States' GDP directly, with indirect contributions adding nearly 24%. More than 15 million people work in manufacturing, and the demand for this kind of service continues to grow every year. The end of 2021 saw the manufacturing output index climbing to 100.6 — the highest it's been since January 2019.
Keeping up with this increased output demand can challenge even the best-equipped companies. How is technology helping to increase manufacturing productivity?
Automation Supports More Productive Workflows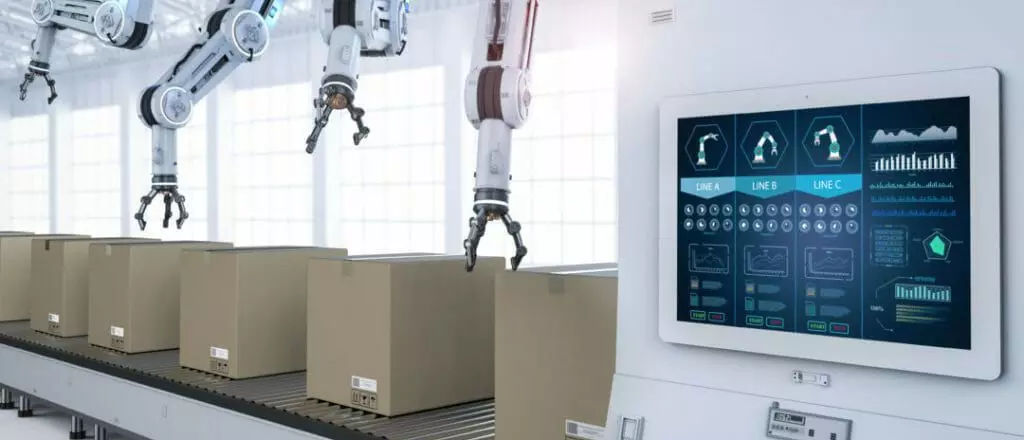 The manufacturing industry is no stranger to automation, but these devices were massive and dangerous to work around in the past. The subject brings images of the enormous assembly robots used in automotive factories. Advances in robotics and automation have led to collaborative robots or cobots. These systems can work side by side with human employees with less risk while still enabling the automated systems to take over redundant or repetitive tasks.
Today, automation can handle everything from component manufacture to assembly, painting, and more depending on the system's parameters. They are not a replacement for human crew members but rather a tool to help improve productivity and create more productive workflows.
Metrology (The Science of Measurement) Goes Digital
Measurement is an essential part of manufacturing, but accuracy depends on the product. Some, such as a consumer product, might have a more significant margin of error than something assembled for a high-dollar aerospace contract. That's where metrology — the science of measurement — comes in. Incorporating digital measurements and placement tools can help to reduce the chance of a costly error that could result in a recall or an entire production line getting scrapped.
Digital measurement also does not necessarily need to be automated. Putting networked measurement tools in the hands of skilled workers can improve accuracy by uploading the measurements directly to a quality control system. If the system detects any errors, they can be rectified quickly rather than waiting for quality control to catch the problem further down the assembly line.
Wearable Devices Are Improving Worker Safety
Wearable technology may have started as fitness trackers and mobile devices like the Apple Watch. Still, it has quickly become an invaluable tool to improve worker safety in the manufacturing industry. Preventing injuries and fatalities in the workplace helps to increase productivity in a number of ways by preventing downtime that accompanies these incidents and helping to improve employee morale.
Wearable tech, especially when synced to the Industrial Internet of Things, has many benefits. It can keep track of where each employee is in proximity to heavy equipment, triggering an automatic shutoff to whether the employee is tired, which could create a dangerous situation in the workplace. The possibilities are nearly limitless, depending on the needs of the company and the type of manufacturing taking place in the facility.
The Industrial Internet of Things Improves Equipment Maintenance
Maintenance schedules are only one part of the equation for keeping heavy equipment running. What if a piece of machinery could tell its maintenance crew when something was going to break down? That's precisely what companies can accomplish with the industrial internet of things. Networked sensors on each piece of equipment can track any number of criteria, sending alerts when things start to go awry.
These sensors can move from preventative to predictive maintenance when paired with a machine learning algorithm. Machine learning systems get more competent as they collect more information. By sorting through data and discovering patterns based on what occurred in the past, these systems can start to predict when a piece of equipment might need to come offline for maintenance in the future.
Cameras are Augmenting Human Vision
For most people, 20/20 vision is the best they can hope for, and in most situations, it's sufficient. In a manufacturing setting, where details are essential and small defects might be easy to miss with the naked eye, it's not always enough. Using portable or wearable cameras can help detect problems before making it through the manufacturing process. These cameras can serve to supplement human vision.
Pairing the camera feeds with a human inspector is helpful, but pairing it with a visual analytics program can help catch issues that the average human might miss. The benefit of these cameras is that they can detect problems on the manufacturing floor, so there is no chance for the errors to make it through the system. This prevents a costly rework at the end of the manufacturing process, making it easier to create that valuable productive workflow.
Augmented and Virtual Reality Improve Training
Training is essential for creating a safe and productive workplace, but putting untrained and unskilled workers on the floor too soon can be a recipe for disaster. Adding augmented or virtual reality training to the regimen can give new trainees the experience they need without ever putting them in harm's way. VR training is picking up steam in several different industries. Walmart, KFC, Porsche, and many more are adopting this technology to train new employees. Even ExxonMobil has started using VR as part of its safety training regimen.
While adopting this technology will represent a significant initial investment. On the other hand, augmented reality is becoming an invaluable tool to assist assembly on every level. Even NASA utilizes augmented reality to help with vehicle assembly, replacing the traditional assembly manual. Companies that manufacture or assemble detailed pieces should consider adopting AR as a tool to ensure that quality control is maintained throughout the manufacturing process.
Technology Continues to Increase Manufacturing Productivity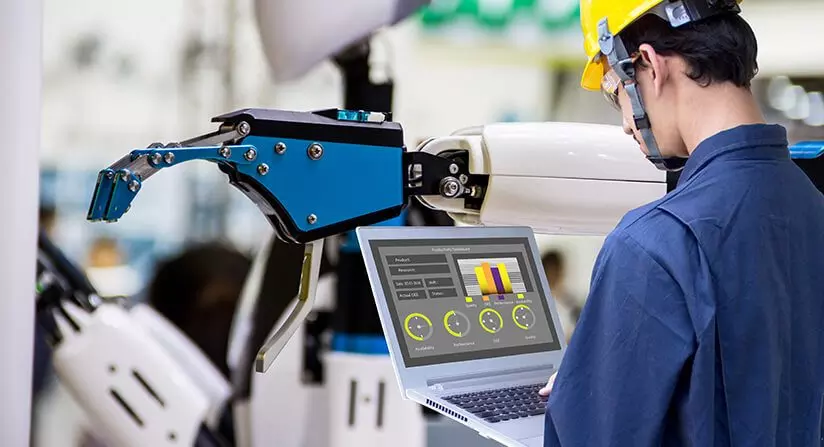 Manufacturing companies might be slow to adopt new technologies, but they are slowly and surely changing the industry. The addition of robotics, automation, virtual reality, and wearable technology, among others, are reshaping the way companies think of productivity. In a few years, these technologies may become commonplace, but they are still relatively new for the moment. Companies that haven't considered using technology to improve their productivity should start researching how to update their processes to incorporate these new tools.