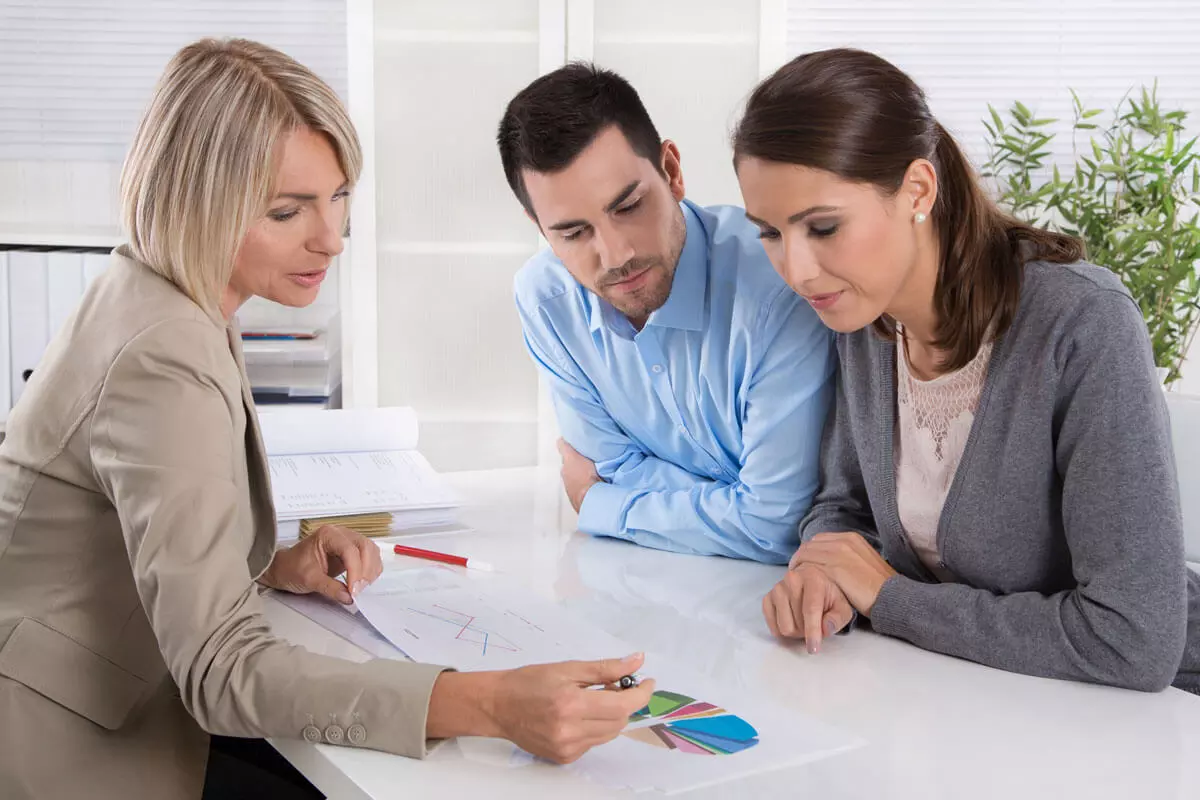 You may be wondering what business brokerage is and why it is such a popular topic of conversation these days.
Business brokerage is the process of buying and selling businesses. This can include anything from small businesses to large corporations. Business brokers act as intermediaries between buyers and sellers, helping to negotiate deals and close transactions. This article will explain eight facts about a business brokerage that will help clear up any confusion you may have.
1. Business Brokers are Different from Business Appraisers
For starters, business brokers typically work with businesses that are looking to buy or sell. Their main goal is to help facilitate the transaction between the buyer and seller. In contrast, business appraisers generally work with businesses that aren't looking to buy or sell; instead, their main focus is on assessing the value of businesses for various purposes, such as tax assessment or estate planning.
Another key difference is that business brokers typically work on commission. That means they only get paid if they are able to successfully broker a deal between a buyer and seller. Business appraisers, on the other hand, typically charge by the hour or by the project. Finally, it's important to note that not all business brokers are created equal. There are different types of business brokers, each with their own areas of expertise. For example, some business brokers specialize in small businesses, while others may specialize in larger companies. So, when looking for a business broker, it's important to find one with experience working with businesses like yours.
2. Size Of Brokerage Depends On The Selling Price
When you're selling your business, the size of the brokerage commission you earn as a broker will vary depending on the sale price of the business. Generally speaking, the higher the sale price, the higher the commission. However, there are a few other factors that can affect the amount of commission you earn, including the type of business you're selling and the market conditions at the time of sale. In most cases, you can expect to earn a commission of 5-10% of the sale price. So, if you're selling a business for $500,000, you could potentially earn $50,000-$100,000 in commission. Of course, this is just an estimate - ultimately, the amount of commission you earn will be up to you and your broker to negotiate.
3. It Takes Time To Sell A Business
It can take quite a while for a business broker to sell a business. First, they'll need to find buyers who are interested in the business and who have the financial resources to purchase it. Next, they'll need to negotiate a sale price that is fair to both the buyer and the seller. Once an agreement has been reached, the broker will then work with the buyers and sellers to complete all of the necessary paperwork. Finally, the broker will make sure that the transfer of ownership goes smoothly and that all parties are happy with the outcome. As you can see, there is a lot that goes into selling a business, so it's no wonder it can take months (or even longer) to get the job done.
4. The Calculation of a Valuation of a Business is Crucial
One of the things business brokerage deals with is calculating the valuation of a business. This valuation will be used to help set the asking price for the business when it is put up for sale.
This can be a tricky process, as there are many factors to consider. However, there are some basic steps you can follow to help you arrive at a fair valuation.
First they'll need to gather information about the business, including financial statements, asset lists, and other relevant data. Once you have this information, you'll need to assess the value of the business trading account, assets, and liabilities. The business broker will also try to determine the expected future cash flow of the company. Based on all of these factors, the business broker will come up with a valuation for the company.
Next, they will need to consider the business's earnings potential. This includes looking at historical financial data and projecting future earnings. You'll also need to consider the industry in which the business operates and how much growth is expected in that industry. Based on this information, you can arrive at a valuation for the business.
As a business broker, it's important that you have a good understanding of how to calculate business valuations. By following these steps, you can ensure that you arrive at a fair and accurate valuation for your client's businesses.
5. Identify And Analyze Prospective Buyers
As a business broker, one of your most important tasks is to identify and screen potential buyers for your client's businesses. First, they will want to assess their finances. Can they afford to purchase the business? Do they have the necessary financing in place? Secondly, they will want to take a close look at their business plan. What are their goals for the acquisition? How well do those fit with the current business? Finally, they will want to get a sense of their team and their capabilities. Do they have the right people in place to make the acquisition successful?
The goal is to reach an agreement that is fair for both the buyer and the seller. With careful planning and execution, they can successfully broker a sale that meets everyone's needs.
6. A Professional Business Broker Can Help You Close A Business Deal
As a business owner, you may be considering hiring a business broker to help you sell your company. But what exactly do business brokers do? One of the important things to know about a business brokerage is that they coordinate closing activities. This means that they work with both the buyer and the seller to ensure that all the necessary paperwork is completed and that the transaction goes smoothly. They also often handle other details such as marketing the business, negotiating prices, and helping to arrange finances.
If you're looking to sell your business, you'll need to work with a business broker. Here's a step-by-step look at how business brokerage works:
The first step is to contact a business broker and discuss your goals for selling your business. The broker will then provide you with a valuation report, which will give you an idea of how much your business is worth.
Once you have an idea of your business's value, the broker will start marketing your business to potential buyers. This may involve listing your business for sale online or in print publications.
When a buyer expresses interest in your business, the broker will facilitate negotiations between you and the buyer. This may include back-and-forth offers, counteroffers, and ultimately, a purchase agreement.
Once a purchase agreement is in place, the broker will coordinate the closing activities, which include transferring ownership of the business, handling any legal paperwork, and disbursing funds.
7. Brokers Are Well Versed In Latest Laws And Regulation
You might be wondering what business brokers do and how they can help you. First, it's important to understand that business brokers are well-versed in the most recent laws and rules pertaining to everything from permits and licenses to financing and escrow. This intimate understanding of the ins and outs of legal issues related to businesses helps them secure a deal. In other words, if you're looking to buy or sell a business, working with a broker can save you a lot of headache by ensuring all paperwork is in order and taking care of any negotiations.
Moreover, business brokers have access to a wide variety of resources, including an extensive network of potential buyers and sellers. This means that whether you're looking to buy or sell, a broker can help connect you with the right people. And because they typically only get paid if a deal is successfully completed, you can be confident that your broker will be working hard to get you the best possible price. So if you're debating whether or not to use a business broker, hopefully this article has helped clear things up!
8. Experienced Brokers Know How To Deal With Filing And Documentation Of A Business Deal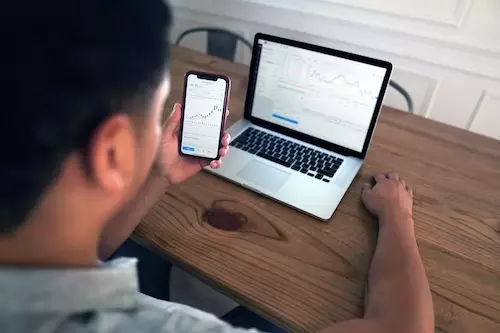 In order to do this effectively, you need to have a detailed understanding of the process and be able to keep track of all the various steps involved. This can include all kinds of things - helping your clients fill out forms, drafting contracts, filing paperwork with the state, dealing with contracts and purchase agreements, and loans and tax returns. Fortunately, there are a number of software programs and online resources that can help you to stay organized and on top of everything.
One of the main things you'll need to do is prepare and complete paperwork.
But don't worry - you don't have to be a legal expert to be a business broker. In most cases, you can simply download the necessary forms from the internet or get them from your state's website. Then, it's just a matter of helping your clients fill them out correctly and making sure they're signed and dated properly. Of course, if you have any questions, you can always consult with an attorney.
Once the paperwork is taken care of, it's time to start working on the sale itself. This process can vary depending on the type of business being sold, but in general, you'll work with your client to set a fair price, find potential buyers, and negotiate the terms of the sale. Once everything is agreed upon and the paperwork is in order, it's finally time to close the deal and help your client move on to the next stage of their life!
You now know the ins and outs of business brokerage! With this knowledge, you can make an informed decision about whether or not working with a business broker is right for you. If you do decide to work with a broker, you will be in good hands; just be sure to do your research to find a reputable and experienced broker who can help you navigate the process successfully.