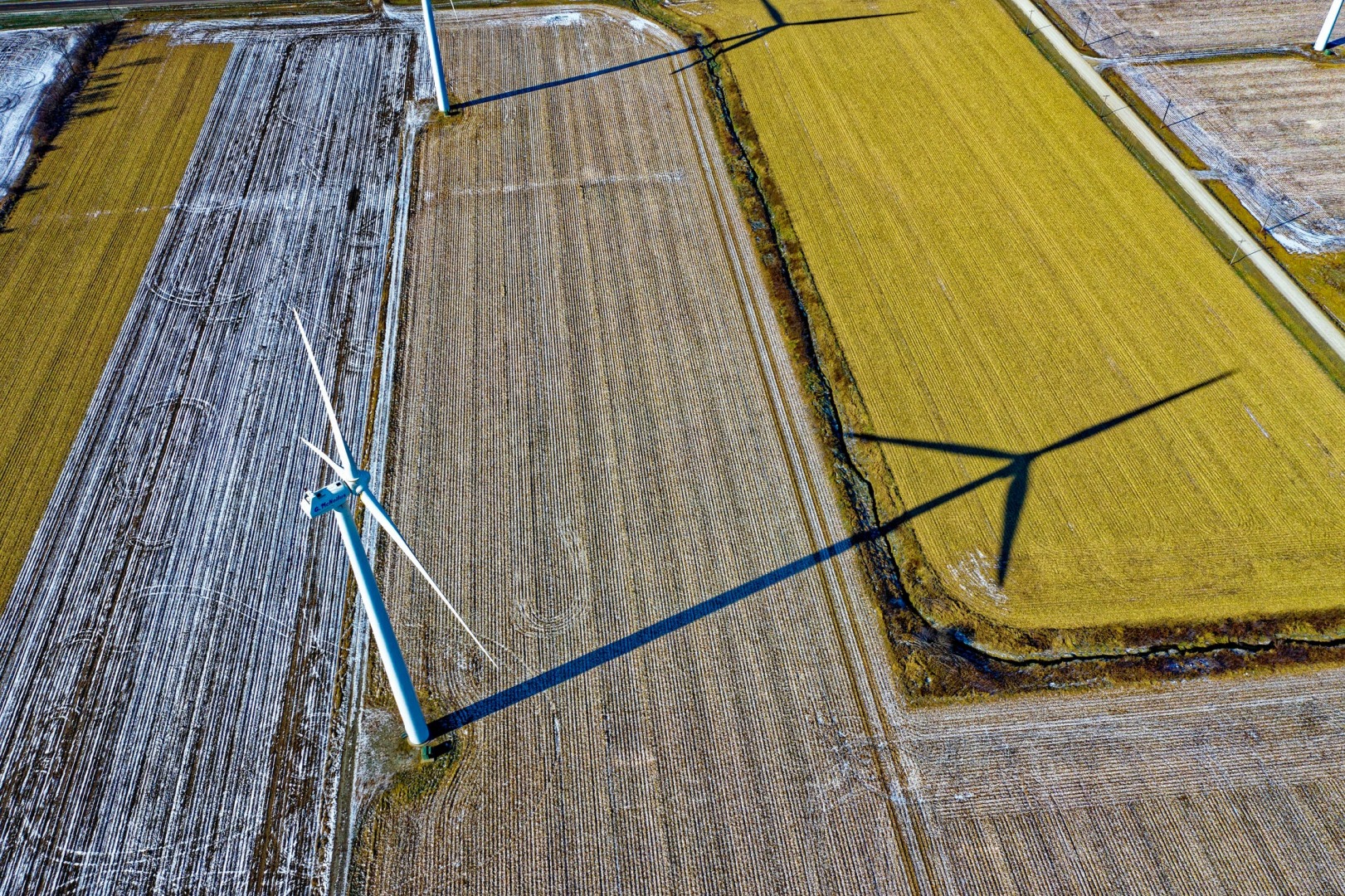 The world is looking for organizations who stand for something.
Indeed recent research by the Edelman Trust Barometer 2021 shows people now typically trust your business more than their country's government, news media, and even NGOs. So as we reflect on our aspirations and indeed resolutions for 2022 and the 'moments which matter' to take forward from last year, the rise in prominence of Sustainability as a core component of business model evolution, alongside – the Diversity, Equality, Inclusion and Belonging (DEIB) – continuum is personally very much front of mind. Especially building on attending events such as COP26, the Social Innovation Forum, Re:Invent and now CES2022 where this has been center stage.
Bringing these themes and thoughts together, I recently had the pleasure to spend time with Neil Cawse, CEO of Geotab, a global leader in IoT and connected vehicles for a Tomorrow's Tech Today podcast special. This is very much a family-led and forward-thinking organization underpinned by their six pillars of productivity, fleet optimization, safety, compliance, expandability, and you can guess it already – sustainability! Our full discussion is available here. In this piece, I highlight some of our key discussion points. I also aim to bring to the fore areas to reflect on that can help businesses across all sectors, and from SME to Enterprise, move beyond conceptualization to actualization when it comes to Sustainability; alongside the intersecting areas that underpin this, notably Diversity, Equity and Inclusion (DEIB). With transportation second only to the construction sector in terms of carbon production, I believe this leadership is absolutely vital.
Drivers of Change
We have seen multiple vectors of change increasingly converge in terms of their collective impact, from the pandemic, to geopolitics, to the rise of a more conscious consumerism and employee agency around shared values and purpose too. Indeed, recent research reveals that the top five business challenges today are linked to sustainability. For example, a consumer survey showed some 60% are willing to change their shopping habits to reduce their environmental impact (IBM Research 2021, Global Study on changing consumer expectations). This underscores that it is true and authentic sustainability efforts –not greenwashing– that are good for business.
"The organizations that authentically invest in sustainability by design will also be those that develop sustained competitive advantage because of meeting those demands – it's a shared value proposition. Consumers are demanding it, stakeholder partners are demanding it too, including on RFP's. We are even starting to see KPIs at C-suite level linked to remuneration… This has to be the way forward - doing well by doing good, in many respects," Prof Sally Eaves, CEO Aspirational Futures

The need or indeed the opportunity to reflect, reevaluate and reframe priorities and what value really looks like, and to reimagine the future has been felt by many, including a move towards more longer term thinking around environmental impact. Technology is a critical conduit for enabling meaningful change at scale and speaking with Neil, it is clear that telematics technology is essential to capture data for vehicles. By adopting connected vehicle technology, public and private organizations can transform productivity and safety considerations, make informed decisions and accelerate the transition to sustainable transportation.
Indeed (pun intended!) – this is very much the hub of the wheel for sustainable, scalable change in other sectors, supporting customers to start or accelerate – no matter where they are in their journey to make an impact. It's not about perfection right out of the gate but making progress – that can begin with taking practical steps such as eco-driving and more efficient fuel consumption; then when/if ready, taking it a step further and transitioning to EVs. And, as always, efforts like this must be underpinned by paying attention to culture, values and skills. It is as vital to be mindful of emotional intelligence and creativity as to technology disciplines and engineering – the transition to thinking of the organization as a human body, if you will. For me, this is the very essence of creating a 'contagion of positive change,' as I discuss in my new book, 'Tech For Good' in which Geotab features.
"It's about doing something right, doing it properly, caring about what the customer cares about… We can all do our own little bit, but imagine if you could take that and you can make it 10,000 fold because you can do it for 10,000 customers. To me, that is truly exciting… finding the right moral, correct solution for your business has now become something that is good for your shareholders. And, I just wish more companies would realize that more quickly," - Neil Cawse, CEO of Geotab
Dialogue and Collaboration
This theme emerges as one of the key, but sometimes hidden, benefits of events such as COP26. The capacity to 'open up' discussion, especially when there are areas of clear disagreement is critical and especially having these right across the ecosystem of leading companies, government, academia and youth leaders.
Indeed, the Gen Z representation was especially impressive with their capacity to debate and positively challenge the status quo. In combination, this helps to cultivate diversity of thought, expose 'the unexpected' or things you may not have fully understood, or indeed even evolve thinking more deeply, from considering something as being one way, you actually find out 'it's another way'. Such a powerful catalyst for co-creation, innovation and ultimately, shared understanding for progress.

Additionally, we are seeing more and more companies coming together and co-creating around the biggest challenges of our time – this is not about competition, it is about helping and educating one another to realize climate change and sustainability issues more broadly pose an existential threat, and to work on collective solutions. As Neil and I discuss in the podcast, many new collaborative commitments were announced during COP26 with the Clean Air Alliance being a particular highlight as this is such a key challenge, but one that has received comparably less focus – more on this here. And this theme and trajectory towards co-creation has been continued across events such as AWS Re:Invent and CES2022 where I have been actively involved – more on this in the next newsletter edition.
Creating Shared Value – The Data Driver
You cannot manage what you don't measure. A connected and co-creative industry enables and improves organizational sustainability through data. Telematics is all about data and the time for data and moving beyond its volatility, veracity, velocity and of course volume, to true value is well and truly here. The Age of Convergence is real and has arrived, bringing together advances across IoT, 5G, analytics, artificial intelligence, machine learning and automation. And, the timely and relevant application of data can bring shared value benefits for business and society at the same time. As Neil rightly brings to the fore, 'you don't damage data by passing it on'. Once you have learned all you can from it, making it available to others for them to learn can be hugely beneficial too, as long as privacy, security and compliance considerations are baked in by design. Building out a rich and varied ecosystem built around data for good is therefore, a modern day imperative.
Reflecting on Geotab's six pillars and as just one example, there are clear synergies across Productivity and Sustainability. If you can apply vehicle data captured by telematics to optimize routing, understand where you're going, and how you're driving, you can cut down driving time by 30% and also save 30% on fuel consumption and associated environmental impacts too. Data can also help inform driver safety, provide a better understanding of battery degradation and support the selection of an organizations' best vehicles for EV conversion. A tangible example is Geotab's partnership with Enterprise Fleet Management, a leading North American fleet manager provider. By analyzing over 91,000 vehicles, not only was the cost payback of near term electrification made clear – a staggering total potential savings achievement of $33 million – but equally staggering is the environmental savings of 194,000 tonnes of CO2 emitted over four years.
Further still, data-driven insights can inform decisions around traffic management and accident hotspots, smart city optimal design and the placement of EV charging facilities where they will deliver the most benefit – and this may challenge previous assumptions, as we discuss in the podcast here. Personally, I am particularly delighted to see that many of these valuable data sets are being made freely available on geotab.com to try and encourage universities, business, big cities etc around the world to make the best possible use of them – this is shared value personified.
"I think it's a great example of how data can drive great decision-making, bringing those different elements together, right across the ecosystem from business to government to policy making, and consumers, of course, as well. You are a great example, of an organization using your sphere of influence, to really help support and enable others along that journey as well and showing how every element could come together and make a difference," Prof Sally Eaves, CEO Aspirational Futures
And finally, when we consider data – we come back to the point that measurement matters. Transparency, consistency and comparability around monitoring and measurement lies at the core of our progress towards sustainability, and equally, it reduces issues such as greenwashing too. An important IFRS standards update was announced at COP26, most notably the launch of the International Sustainability Standards Board (ISSB). The purpose is to develop – in the public interest – a comprehensive global baseline of sustainability disclosures for the financial markets, helping investors understand how companies are responding to ESG issues such as climate change.
"The very first step is we need to make our own commitments, we need to show other companies that this is the right thing to do, you know, by making that kind of commitments: the climate pledge and that we will be carbon neutral by 2040 – and this will be 50% in a reduction in carbon from our 2019 levels by 2030," Neil Cawse, CEO of Geotab
Concreteness is critical – the commitment and accountability to come back year-on-year – to measure scope, one, two, and three emissions. More details of Geotab's inaugural sustainability report can be found here and what I especially like about this is that this is not a 'look at us' showcase piece but rather a detailed and tangible approach to embedding sustainability measurement that will support other organizations with their own sustainability goals too, including showing how the baseline was measured back in 2019.
Final Thoughts
The time is now to collaborate as an ecosystem, to securely make data available to help organizations of any size take their first concrete steps around ESG and to use our individual, organizational and collective 'sphere of influence' to affect scalable and sustainable change. What this looks like can vary. From the increasingly conscious consumer having access to relevant information to make their own choices about their supply chain – for example, a slower delivery time to reduce carbon for non-urgent deliveries; right through to organizations linking C-Suite KPI's to remuneration and mandating sustainability reporting from potential ecosystem stakeholders as a 'key to partnership'. This takes an integrative combination of technology, culture, processes, education, values and shared purpose. It clearly takes a commitment to transparency, commitment and accountability too.
Let's take the journey together.
Let's not start tomorrow – but take those first tangible steps today.
About the Author
Dr. Sally Eaves is a highly experienced chief technology officer, professor in advanced technologies, and a Global Strategic Advisor on digital transformation specializing in the application of emergent technologies, notably AI, 5G, cloud, security, and IoT disciplines, for business and IT transformation, alongside social impact at scale.
An international keynote speaker and author, Sally was an inaugural recipient of the Frontier Technology and Social Impact award, presented at the United Nations, and has been described as the "torchbearer for ethical tech", founding Aspirational Futures to enhance inclusion, diversity, and belonging in the technology space and beyond. Sally is also the chair for the Global Cyber Trust at GFCYBER.