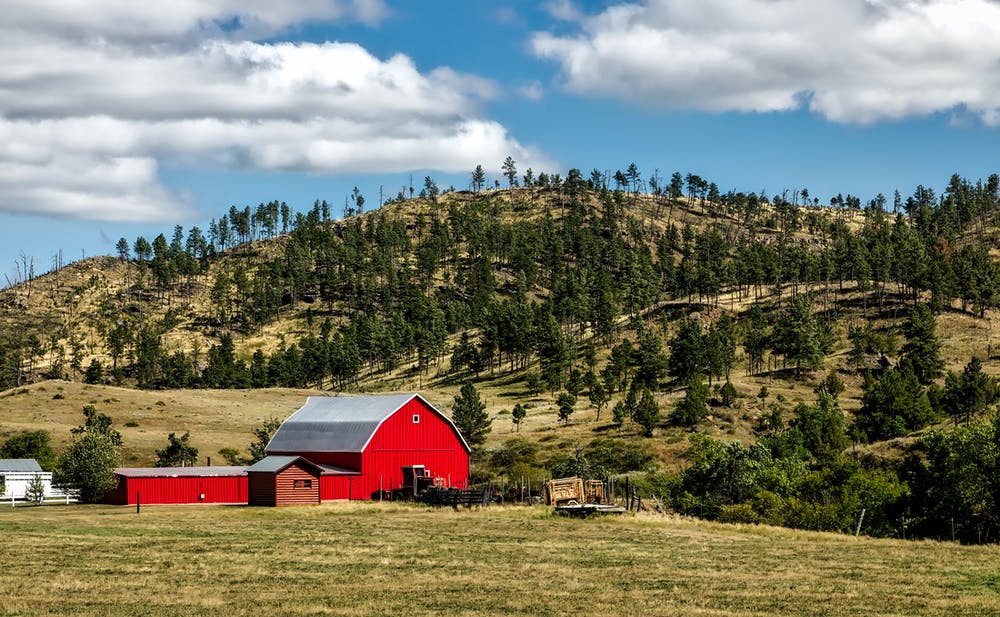 Data as insight - with its value leveraged to accomplish business, technology and broader societal objectives -this is the vision of the data driven enterprise fit for purpose for Industry 4.0.
Data is the 'currency' of our time with the rate and impact of change creating an array of opportunities to enable nuanced informed decision-making, improved cost management, enhanced employee and customer engagement/experiences and strategic competitive edge. But it raises challenges and vulnerabilities too, especially in respect to security, privacy, integration and compliance – and underpinning this, having the requisite skills, agility, trust and architecture. Managing the 'data deluge' is critical too with data volumes, velocity, veracity and volatility only set to increase - and so the agility with which organizations can organize, maximize and apply their data is becoming an imperative for sustainable success.
Given this context, for today's enterprise business hybrid multi cloud is a reality with recent research reflecting 85% of companies already operating some workloads in this environment. And it is perhaps no surprise that by 2021, 98% of organizations anticipate to be embracing multi cloud architectures (IBM Institute of Business Value). Data Storage has a pivotal role in this environment. With tailored optimization, you can quickly access reliable, relevant and accurate data whether it resides on or off premises, or a combination of the two. This makes aligning your hybrid multi cloud infrastructure with business priorities and full consideration of your approach to storage key.
How can you best optimize the movement, placement, protection and management of your data? What are the main challenges to overcome?
Starting with the challenges, according to new research by ESG as highlighted below, hybrid cloud complexity is a leading issue – borrowing from Einstein, solutions need to be as simple as possible…. but not simpler! Data multiplies rapidly, so a flexible storage solution is vital, alongside the need to derive full value from developments in data analytics and AI by supporting modern application development/containerization.

Cybersecurity and resilience is another core challenge - and growing. According to recent findings by Forrester Research with IBM, 73% of IT leaders rate data protection modernisation as a top five IT priority – yet only 28% of respondents believe they have complete confidence in their ongoing ability to comply. The role of trusted partnership here can be vital. Giving further context, cyberattacks has been occurring every 39 seconds on average 2,244 times a day (Varoni 2020) with the FBI reporting a 300% increase in reported cybercrimes in March alone. And as the volume, velocity and veracity of data keeps rising, service level, skills and storage cost challenges rise too. How can we best close the challenge gap and enable the opportunities?
A holistic, multi-layered and proactive approach is needed, which is also highly usable and flexible, to enable sustained compliance and address heightened data privacy and security concerns, expectations and responsibilities. You cannot leverage data that you cannot access - but to determine specific requirements demands a comprehensive evaluation of data priorities. When it comes to modern data protection, one size does not fit all. And alongside evolving needs, the different regulations and threats of cyberattacks need to be taken into consideration too.
What data, across both primary and secondary environments do you need to be available for reuse? What is mission-critical to your business and if not available would be both costly and comprising, for example from a brand reputation, customer service and/or revenue perspective?
So, while the primary objective of traditional data protection solutions centered on backup, recovery and business continuity, today individuals and organizations expect much more. And this all occurring in an increasingly distributed data world of multi- instance, multi-premise and multi-cloud. This involves unified data recovery and retention, and a focus on data reuse, prioritization for availability and a 'zero trust' model to support cyber resiliency. With regards to the data re-use opportunity, the scale is illuminating: approximately 90% of data is never accessed again, just 3 months after it is first stored. My takeaways on the key cost, risk and strategy factors are summarized below.

There are several technologies and types of solutions available to help organizations meet their specific requirements. But whatever the organization size, is it crucial that there are high quality solutions available to meet the data first imperative, providing enterprise-class capabilities at optimized price points, with pricing transparency and with additional practical support such as time periods for free data migration. The IBM FlashSystem family has this approach embedded by design, affording all the benefits of a single platform which serves all block-storage environments, from smallest to largest, from the data center to the Edge, to the Cloud. Industry analyst DCIG has recommended IBM FlashSystem in the 2020-21 Enterprise All-Flash Array Buyer's Guide. Providing end-to-end NVMe data transfers, it drives enterprise class features with superior performance density while enabling substantial savings on CAPEX and OPEX. In addition, the FlashSystem 5000 has an exceptional - and proven - 99.9999% availability level.



It is also critical to optimize hardware configuration with a consistent and strategic software foundation which is where FlashSystem software comes into play. One integrative example is the IBM Spectrum Protect Plus solution that is deployed as a virtual appliance with an agentless architecture that is easy to maintain. This provides the 4 R's of near-instant Recovery Replication Retention & Reuse for VMs, databases, and containers in hybrid multi cloud environments. With regards to reuse, this covers scenarios including operational recovery, testing, application development and analytics. In addition, IBM Spectrum Scale addresses the challenges of high-performance data management at scale to power Artificial Intelligence algorithms and optimize Edge Computing management.


Final Thoughts
In today's enterprise business, hybrid multi cloud is a reality with Data Storage a pivotal pillar to negate challenges and optimize success alongside a strong, consistent and strategic software foundation. This 24 x 7 environment of data protection and enablement is ever changing and must evolve from dealing with disruption reactively, to harnessing it proactively. Managing, protecting and deriving all the value potential from all your data types—structured and unstructured – whilst reducing data waste is an imperative which can drive down cost, prioritize performance and enable the agility to plan for the future with confidence.
Turning proprietary data from an insurance policy into a business centric asset is a key strategic advantage through which nuanced insights can be derived from data analytics, AI and machine learning, whether this exists on premise, in the cloud or a combination of the two. This approach can catalyze data driven digital transformation and is best realised by those organizations who have modernized their data platform and protection so it is fit for purpose now, and has the flexible capacity to stay 'modern' into the future too. This is the very essence of the data as insight vision actualized.
A fantastic case study showing FlashSystem solutions in action can be found here – also reflecting benefits for sustainability too, in this example reducing energy consumption for data storage by 40% while increasing capacity three-fold. And as a reminder, information on the entire IBM FlashSystem family is available here.
About the Author
Prof. Sally Eaves is a highly experienced Chief Technology Officer, Professor in Advanced Technologies and a Global Strategic Advisor on Digital Transformation specializing in the application of emergent technologies, notably AI, FinTech, Blockchain & 5G disciplines, for business transformation and social impact at scale. An international Keynote Speaker and Author, Sally was an inaugural recipient of the Frontier Technology and Social Impact award, presented at the United Nations and has been described as the 'torchbearer for ethical tech' - founding Aspirational Futures to enhance inclusion, diversity and belonging in the technology space and beyond.