The German bank is preparing for a potential capital increase of about 8 billion euros, seeking to strengthen its balance sheet and free up funds for strategic investments after years of restructuring. Deustche bank is also examining several strategic measures, including an initial public offering of a minority stake in its asset management business as well as retaining its Postbank unit and integrating it into its other German retail business.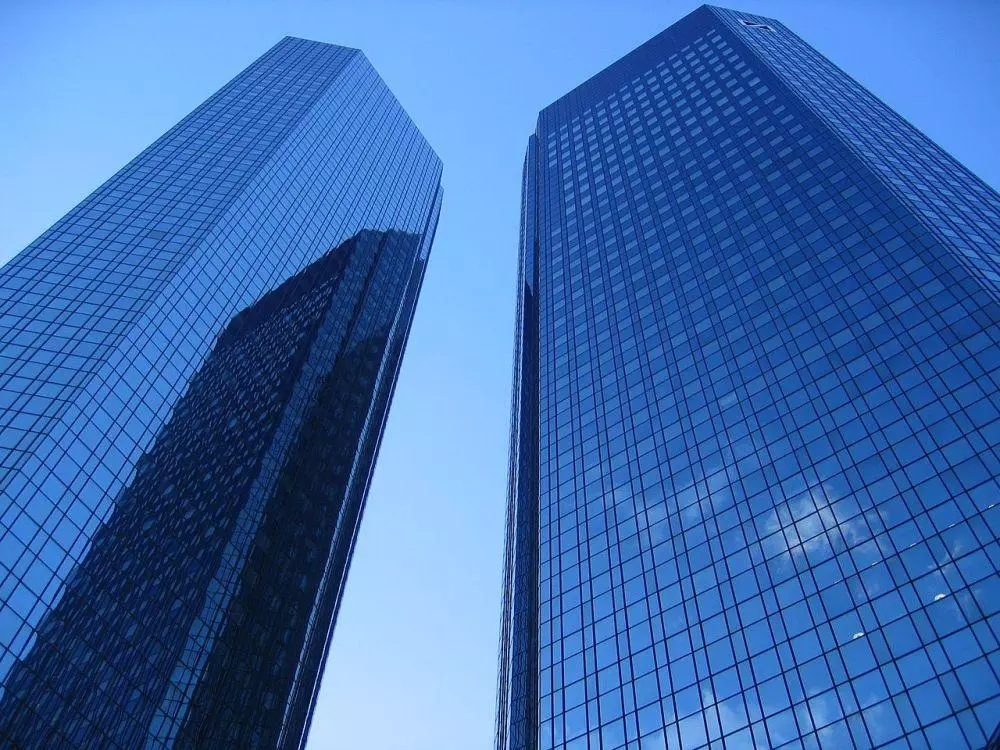 The German Bank lays ground for €8bn capital raising
The German bank announced this Friday night that it was laying the groundwork for a "potential capital raise of approximately €8bn" as well as considering several other strategic adjustments as it aims to revive its fortunes after a torrid 12 months. Alongside the capital increase, Germany's biggest lender said it could garner further funds by keeping the promising Postbank and selling Deutsche Asset Management, a minority stake in its asset management arm.
Also on the table is a recombination of its markets division and corporate finance arm, having split them in October 2015. Such a move would allow it to capitalise on the upturn in the investment banking market. All the measures are subject to approval by the bank's management and supervisory boards, and Deutsche Bank said that no final decisions had been made. Investors will be hoping that measures to shore up the bank's finances could signal a turning point in what has been a torrid year for one of Germany's biggest lenders. Deutsche said a final decision had not yet been taken on any of the options and that implementation was "subject to market conditions" and approval by the bank's top management and its supervisory board, which is due to meet later this month.
Recombining Markets and Investment Bank
Deustche Bank will shake up its structure and its upper-management ranks, and seek to raise fresh capital, in the first major reversals of Chief Executive John Cryan's nearly two-year-long overhaul. The moves would recombine the bank's giant trading division with its investment bank, a year and a half after Mr Cryan separated the two. The company's capital position has been a perennial concern for shareholders, and the bank tapped investors for cash in 2013 and 2014 as it tried to lay the issue to rest. However, over the past two years its capital position has again come under increasingly intense scrutiny as the bank has racked up multibillion-euro losses in the face of huge litigation and restructuring charges.
Concerns over Deutsche's financial position reached a height last September, when the German government was forced to deny it was planning a rescue for the bank to help it cope with a big penalty from the US Department of Justice over alleged mis-selling mortgage-backed securities in the run-up to the financial crisis. Deutsche subsequently reached a deal with the DoJ to settle the allegations for $7.2bn, far less than feared, and in January also went some way to resolving another of its biggest legal headaches by agreeing to pay $630m to settle US and UK investigations into alleged mirror trades used to launder $10bn out of Russia.
Settling Regulatory Investigations
John Cryan, the bank's British boss, has been faced with a series of regulatory investigations into the company's operations since he became its co-chief executive in June 2015, and sole boss last year. Earlier this year it was forced to pay £500m by the UK and US authorities for lax anti-money laundering controls that allowed $10bn to be moved out of Russia. At the end of December, Deutsche bank's core capital ratio stood at 11.9%, comfortably above the minimum required by regulators, but shy of the levels reached by peers such as UBS and Morgan Stanley, and short of the 12.5% Deutsche itself is targeting for the end of 2018.
Ingo Speich, a portfolio manager at Union Investment, one of Deutsche Bank's top 25 investors said resolving its biggest legal concerns had paved the way for the bank to consider a capital increase. It's not a surprise that they are considering this move since the bank's capitalisation is relatively weak in comparison with many of their peers. It is also important to state that the bank has to manage two items in parallel, reaching a capital buildup at least at 12.5% in 2018 as well as making this year a profitable one following a disappointing 2016.