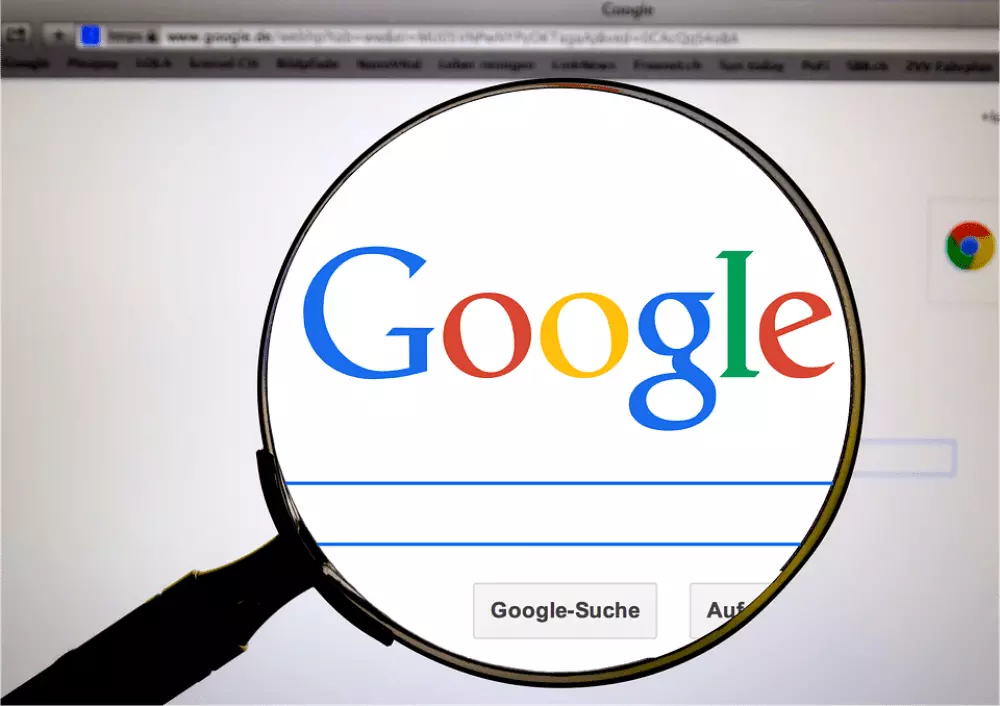 Alphabet, Google's parent company, reported its second quarterly results, posting both higher revenue and profits than expected. Even with massive EU fine, Google keeps minting money.
Alphabet Beats Wall Street and City Estimates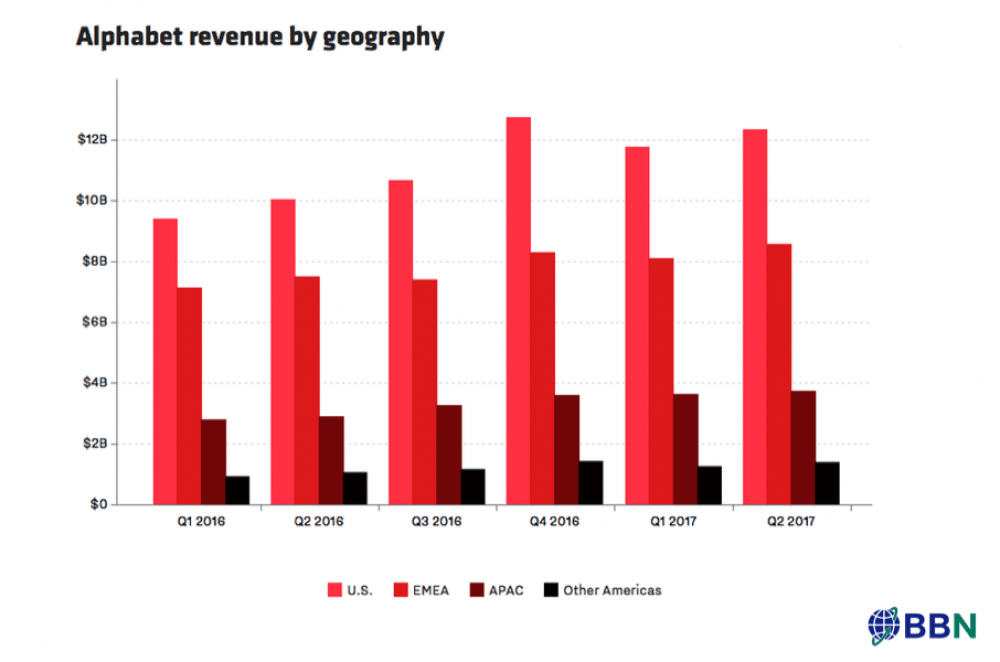 Alphabet just reported its second quarter earnings for 2017, and the numbers defied expectations. The advertising business built around Google, Android, and YouTube continues to account for the vast majority of the revenue and all the profit. The company, despite its massive size, continues to grow revenue at a double-digit rate on a year-over-year basis.

While it's true that profit was down a bit this quarter, that's only on account of a one-time, $2.7 billion fine levied by regulators in the European Union. For the first three months of this year, Alphabet reported just over $26 billion in revenue, up 21% from the same period last year. Without the EU fine, it would have notched $6.87 billion in operating income, up around 15% from the second quarter of 2016.

With the punishment, Alphabet managed a very respectable $4.1 billion in operating income. Other Bets, the division that contains Alphabet's moon shot projects, saw its revenue increase to $248 million, which is up about 34% over the same period last year. Just as importantly, the losses stemming from Alphabet's experiments went down, declining to $772, a drop of around 10%. On a similar note, Google chrome is still the number one browser in the world. While many of us associate Google with its dominance in search, it is easy to undersell just how many facets of our digital lives the company controls.
Profits at Google's Parent Company Slump on Huge Fine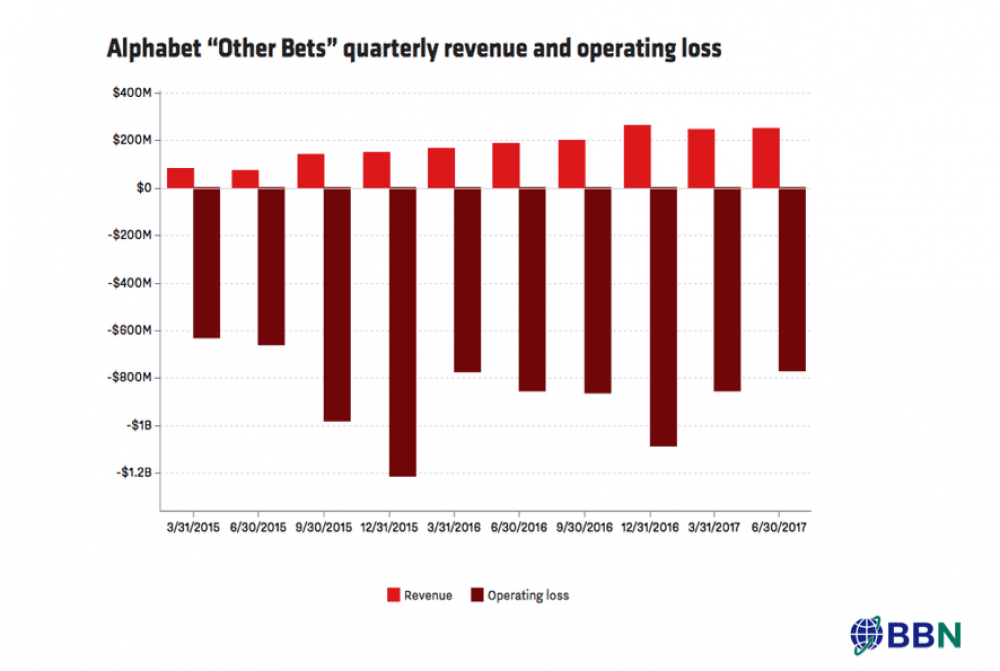 Alphabet reported a 27.7% drop in quarterly profit as the company recorded a previously announced charge related to a record $2.7 billion fine imposed on its Google unit by the EU. EU antitrust regulators last month hit Google with a record $2.7 billion fine for favouring its own shopping service, taking a tough line in the first of three probes of its dominance in searches and smartphone operating systems.

The company's shares, which closed marginally up in regular trading on Monday, fell nearly 3% to $969 after the bell. The shares had gained nearly 26% this year through Monday's close. On a consolidated basis, revenue rose about 21% to $26.01 billion in second quarter ended June 30, beating the analysts' average estimate of $25.65 billion, according to Thomson Reuters.

Revenue was boosted by robust demand for advertising on mobile and the company's popular video service YouTube. Google's ad revenue, which accounts for a lion's share of its business, rose 18.4% to $22.67 billion. The company faces intensifying competition from social media giant for advertising dollars. The companies together dominate the online ad market. This year, Google is expected to generate about $73.75 billion in net digital ad revenue worldwide, a 17.8% jump from a year earlier, according to research firm eMarketer.
Google CEO Sundar Pichai Has Joined Alphabet's board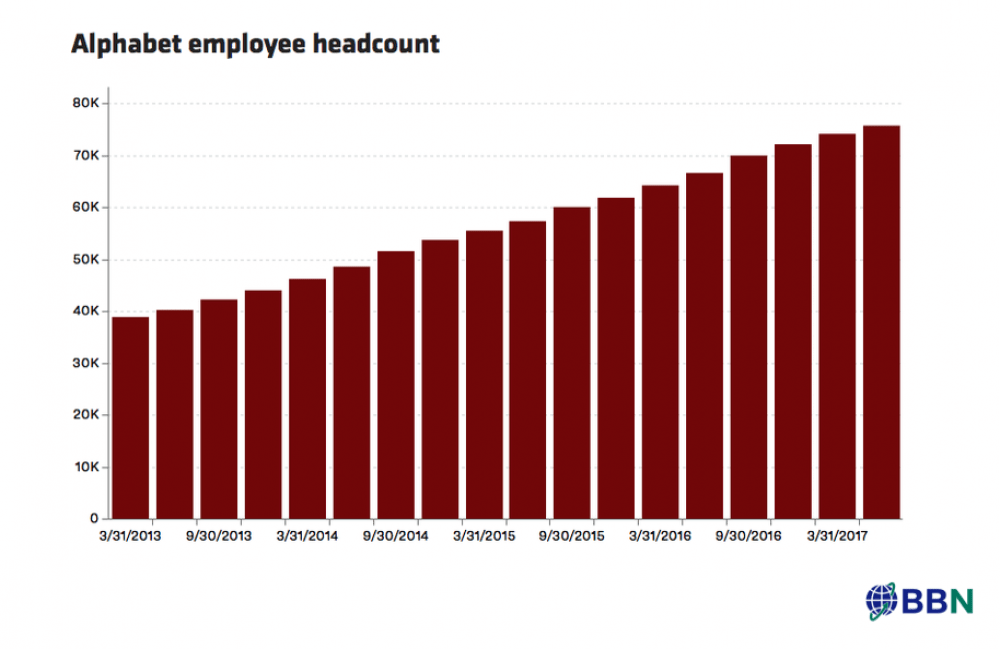 Google CEO Sundar Pichai is now part of the board of Alphabet as its 13th member. The addition, announced today by Alphabet, gives a second vote on the board to Google, which is responsible for roughly 90% of Alphabet's overall revenue. It reflects Alphabet's confidence in Pichai, who has led Google as CEO for two years. Pichai has been with Google for 13 years. Alphabet chief executive Larry Page said he was "excited" at Pichai's appointment and praised him for "doing a great job as Google's CEO, driving strong growth".

Google's co-founders, Larry Page and Sergey Brin worked with Pichai before Sundar took over as Google's chief executive in August 2015. Diane Greene, head of Google's enterprise and cloud unit, is also on the Alphabet board. That's a total of 5 insiders on a 13 person board, which is a fairly high proportion of insiders compared with other major tech companies.

By way of comparison, Apple and Amazon each have only 1 insider on their boards (CEOs Tim Cook and Jeff Bezos respectively) and Microsoft has 3 insiders on its 12-person board including LinkedIn founder Reid Hoffman, who joined after Microsoft bought LinkedIn.