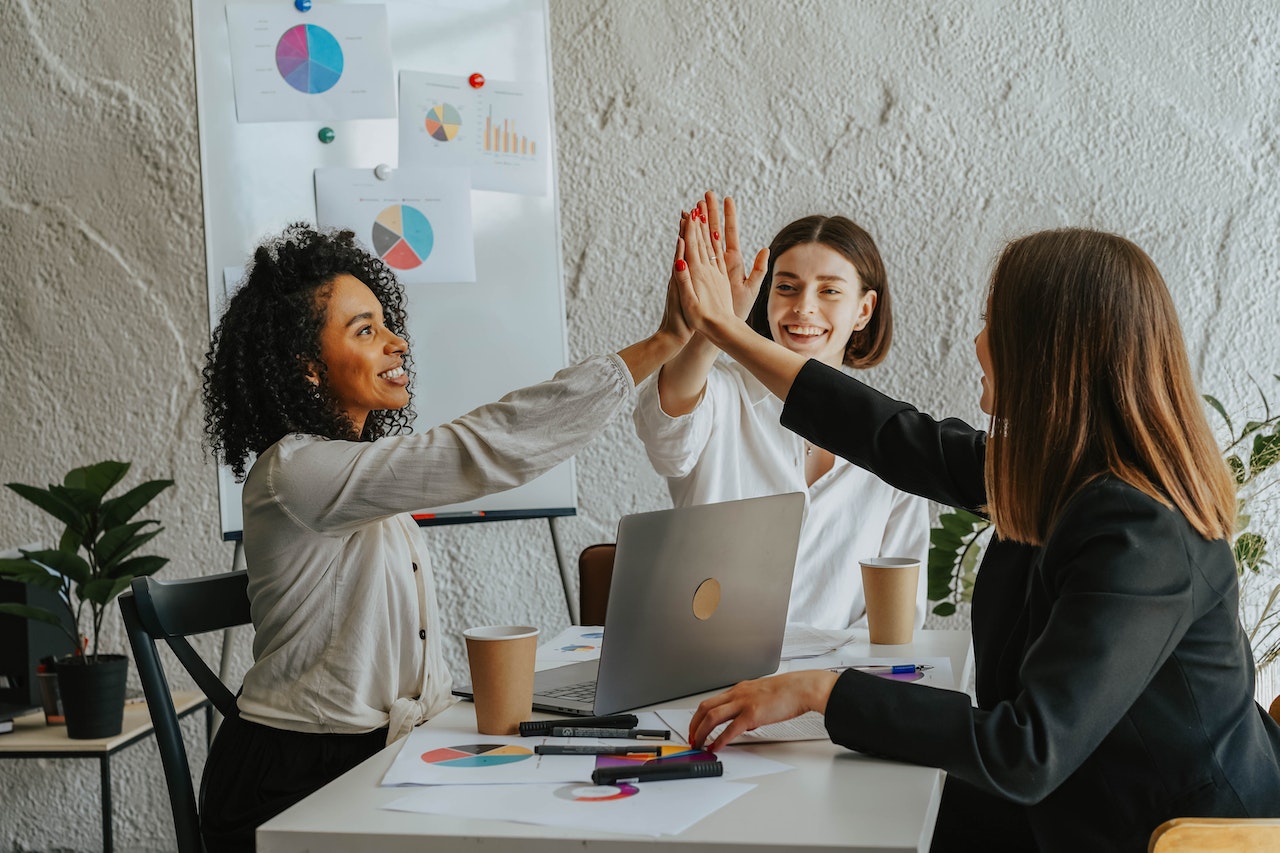 Cultivating and managing leads are pivotal skills for driving business development, enhancing conversion rates, and boosting revenue.
You can achieve this with well-thought-out lead conversion strategies and the best call-tracking services, which help gather data on potential and existing customers.
A report by the CMI company showed that approximately 90% of consumers rarely respond to cold calls. However, the percentage of successful calls can be increased with the right lead generation strategy and the creation of valuable content that aligns with buyer interests.
How do I create effective lead management strategies? How do I establish contact with consumers? What tools will assist you in the process of attracting potential buyers? You will find answers to all these questions in our article.
Lead Management: Definition, Evaluation, Cost, and Business Significance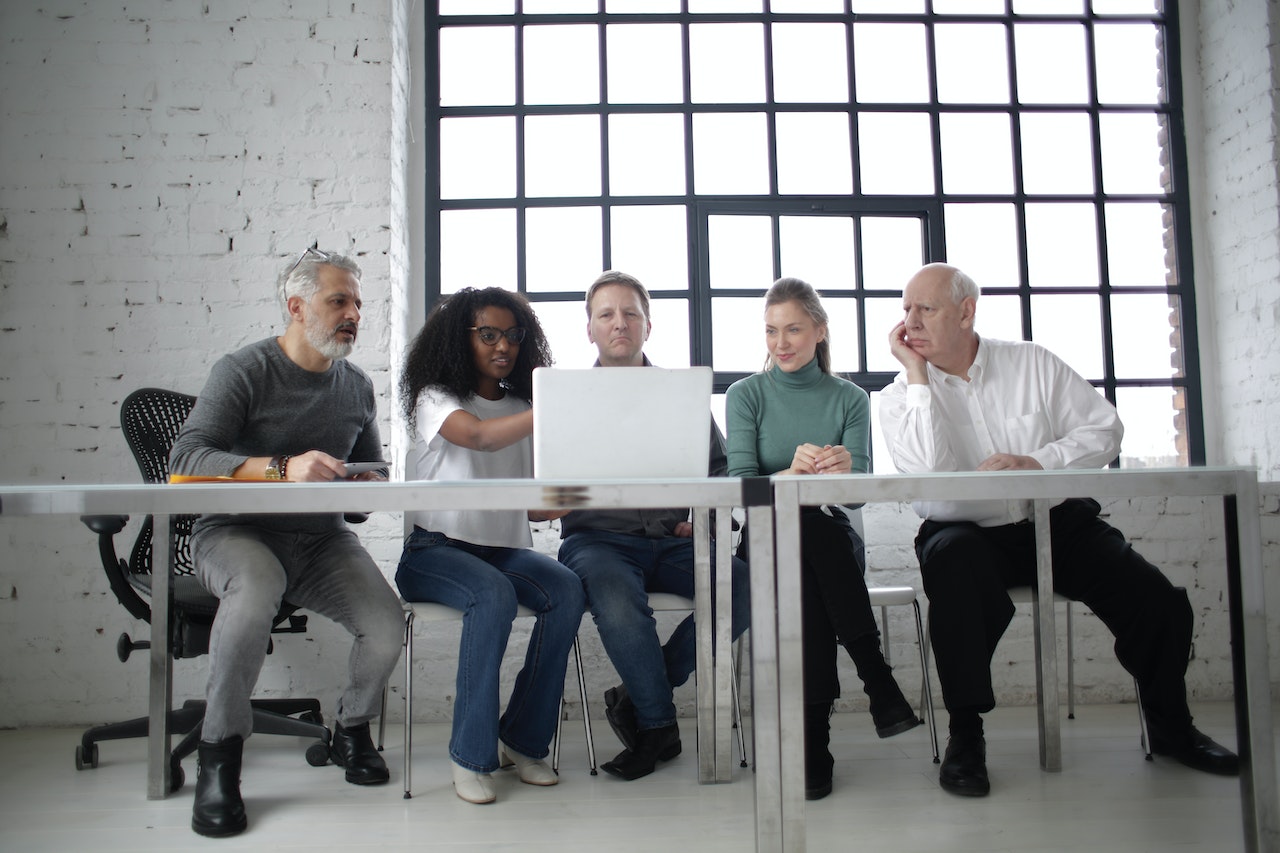 Lead management involves practices aimed at identifying, tracking, and attracting new customers through marketing campaigns and technologies. Typically, this process consists of three stages:
Lead Generation: Searching for potential customers based on specific contact information.

Lead Nurturing: Establishing contact with the customer and creating relevant content for effective sales pipeline management.

Deal Closure: The final stage in which a potential customer becomes a real one.
Each lead can also be assigned scores based on various attributes. Lead scoring methods are built on the type of data obtained about customers:
By evaluating your potential customers, you gain a clear understanding of who among them is merely interested in your products, who is ready to buy, and who lacks sufficient information to make a decision. This allows you to adjust your marketing efforts and build a productive customer acquisition strategy.
When considering lead management, pay attention to the cost of acquiring leads. It depends on various factors, including the industry, business sector (B2B, B2C), search channels, technologies, and more.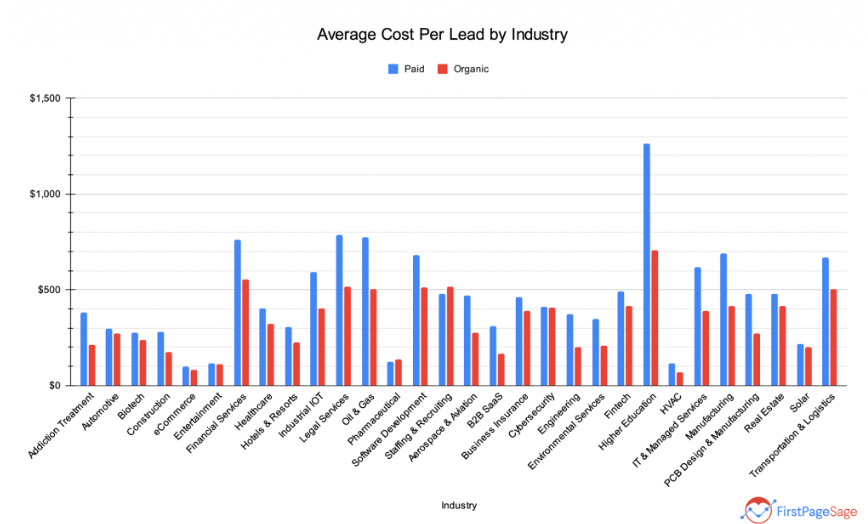 Source: First Page Sage
Regardless of the industry, every company needs new customers who will become loyal and provide a stable, high income. This is the key answer to the question, "Why is lead management important for your business?" Next, let's look at the steps to create a strategy that will help you expand your target audience.
How to Build a Successful Lead Management Strategy?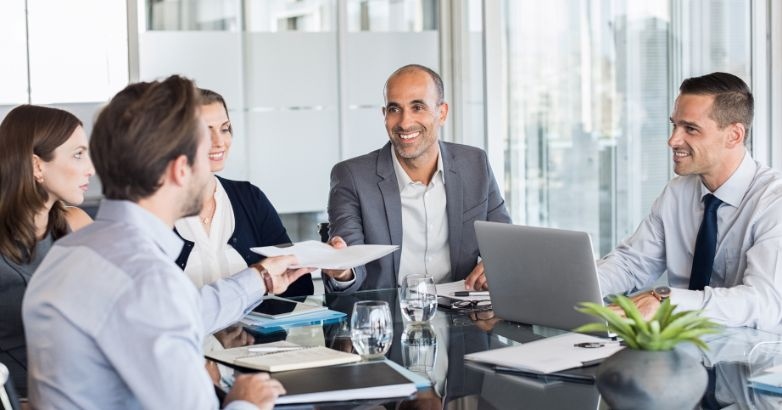 To establish stable processes for identifying potential customers and converting them into loyal buyers, follow these simple recommendations:
Define your potential customers clearly. By defining criteria for each lead, you can set up a gradual and successful lead handoff between your marketing and sales departments. There are two main types of leads: MQLs (Marketing Qualified Leads) and SQLs (Sales Qualified Leads). This ensures a high level of engagement and reduces the risk of deal abandonment.

Utilize lead-scoring methods. As mentioned earlier, scoring helps determine a consumer's interest level in your products. It makes it easier for you to qualify existing leads and gain insights into how to improve your digital marketing strategy to address potential customer objections and questions.

Involve all relevant parties in the process. To create a successful strategy for attracting new customers, you need to coordinate and align the efforts of your marketing and sales departments. Through regular meetings and internal training, you'll ensure a clear understanding of each employee's roles and responsibilities. Consequently, demand generation, every stage of sales, and customer funnel management will be executed with maximum efficiency.

Create customer profiles. These profiles consist of your customers' essential characteristics, motivations, desires, and pain points. By creating such profiles, you gain valuable insights into how to communicate with real people through advertising channels. If you're dealing with several different customer segments, it's advisable to create separate profiles for each of them. This will help you better understand the needs, interests, and problems of different types of consumers. This information is also useful when developing a marketing strategy tailored to specific target audiences.

Personalize your advertising content. Since each customer is unique, you can use this to your advantage. In your quest for potential customers, you conduct research, gather a lot of information, and collect contact data. Using all this, you can develop personalized content that precisely addresses the unique needs of individual consumers. Moreover, an individualized approach to service builds trust and loyalty among potential and existing customers.

Use various communication channels. Personalize the content and the means of communication with customers to build an effective lead management process. For example, some consumers prefer messaging apps, while others prefer phone calls, and others prefer social media. Use the appropriate channels to attract and establish contact with each group of leads. Additionally, this approach gives you a presence on different platforms, increasing the number of touchpoints with potential, yet unqualified, customers.

Track statistics. To create a reliable strategy for working with potential customers, it's important to analyze previous communication experiences and the performance of your marketing and sales departments. Lead management software, call tracking services, and other tools provide analytics capabilities. Using the data you collect, you'll identify strengths and weaknesses in outbound and inbound lead management, the sales funnel, and other internal processes. Consequently, you'll be able to identify gaps and adjust your plan for attracting a new interested audience promptly.
Following these recommendations, you'll be able to build a successful strategy for managing potential customers. Additionally, you can use some proven business success tips to attract qualified leads.
General tips for attracting and retaining potential customers:
Do not cut back on your time researching potential buyers' needs, problems, interests, and desires. The better you know your customers, the easier it will be to approach them.

Use digital technologies for lead management. For example, marketing automation platforms, lead management systems, and the like. Automating routine processes significantly reduces the risk of data entry errors and frees up employees' time for personal communication with customers.

Focus on both the resources you already have and those that your budget allows you to implement (software, call tracking applications, refresher courses, etc.). In this way, you can strike a balance between optimizing employee performance and creating a solid lead management strategy, which is equally important for the company's development.
Which Tools Will Help You Effectively Manage Leads?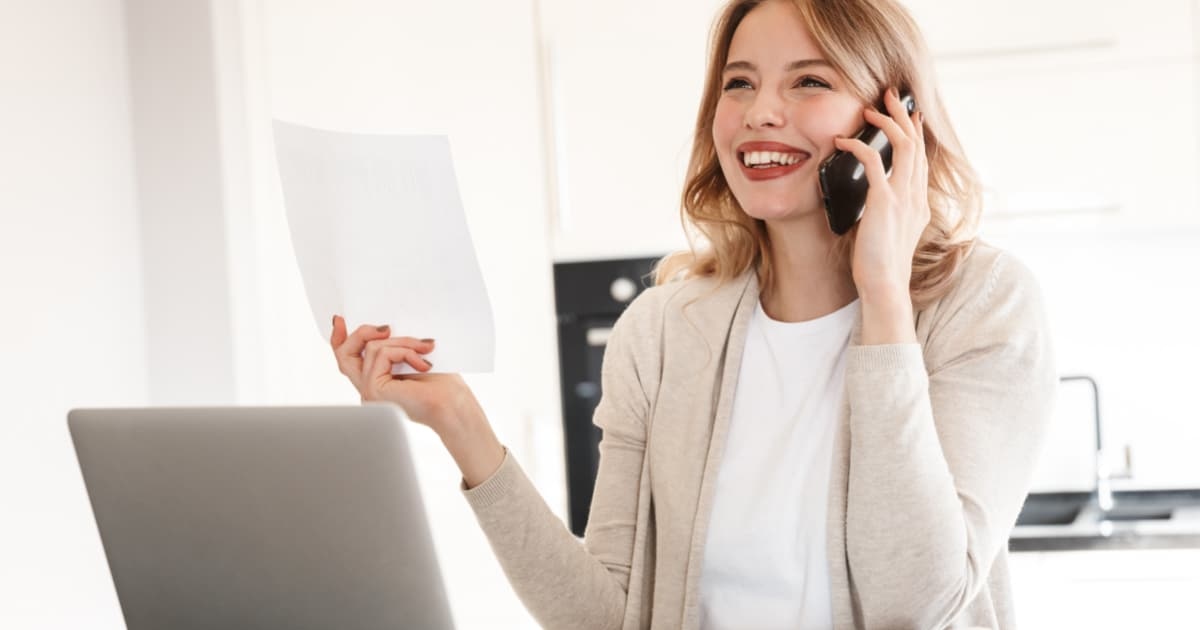 The sales lead management process is quite complex and multifaceted. Experienced managers and marketers know that using proven licensed software and apps can significantly streamline their work. These tools help gather the necessary information about leads and process it quickly.
On average, one person generates up to 2.5 quintillion bytes (or 2.5 billion gigabytes) of data per day. With such a vast amount of data, businesses cannot function efficiently without tools for automated data collection, filtering, and organization. Therefore, we have selected three of the most sought-after types of software in the market that assist in lead management.
Lead Management Software
This is the most common tool that is designed specifically to simplify and facilitate lead identification and engagement processes. It evaluates, analyzes, and converts leads into paying customers. The system collects information about potential customers from various sources and transfers it to a single database. They are then assigned different qualifications, and leads ready to purchase products are converted into transactions. The software also helps automate and improve inbound and outbound lead generation.
The functions of this tool include:
Gathering information about leads through forms, landing pages, and other data sources.

Importing and exporting lists of potential customers.

Tracking the activity of leads and their interactions with the brand.

Evaluating potential customers based on specified parameters.

Routing leads to representatives based on predefined characteristics.
When studying lead management software reviews, pay attention to the ability to integrate with your corporate system, CRM, and other apps you use. A straightforward implementation process in your company will allow you to start working immediately and achieve initial results quickly.
Call Tracking Software
This is another tool that provides information about your customers. It assigns unique phone numbers to each of your advertising campaigns. This way, you can find out which of the marketing channels you use is the most effective. In addition, call tracking software collects data about the customers who have called you and records the time, date, and duration of the conversations.
Among the call tracking advantages, we see:
The ability to record and listen to customer conversations to improve service quality and enhance the skills of sales agents.

Gathering up-to-date contact information from various advertising sources.

Cost-effective allocation of marketing budgets by tracking the most effective advertising sources.

Establishing consistent communication with both potential and existing customers.
CRM Software Solutions
These solutions are a must-have for any enterprise that aims to establish strong and trusting relationships with each customer. A customer relationship management system helps track interactions between the business and its potential, existing, and loyal customers.
Additionally, CRM performs the following functions:
Contact, lead, and interaction management.

Automation of contact data entry and similar routine tasks.

Generation of analytical reports and presentation in a user-friendly format.

Integration with your website and corporate software.
You can use any of these tools to strengthen the odds of success of your business strategy to attract and convert leads into paying customers.
Are You Ready to Master the Art of Attracting Potential Clients?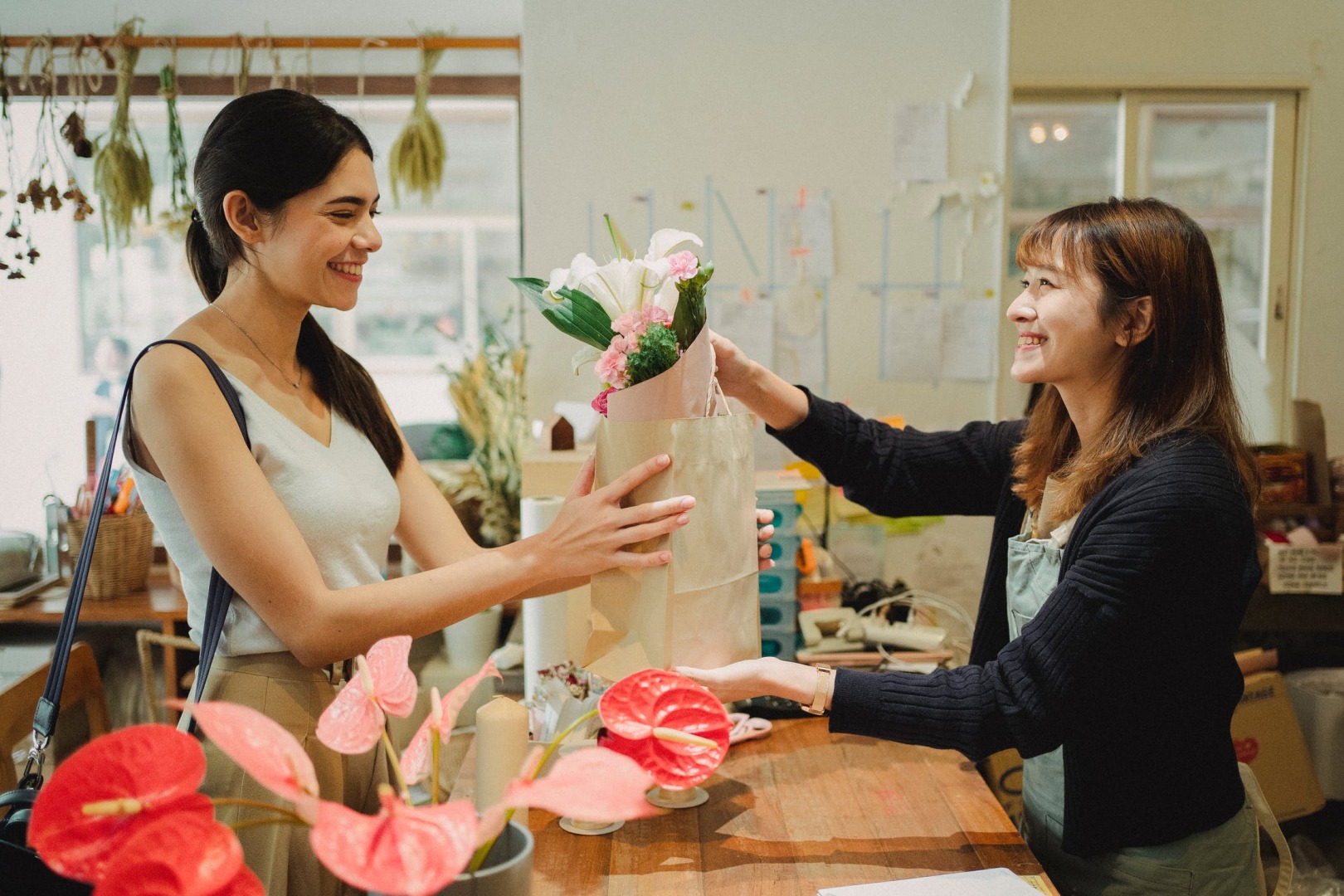 To create successful lead nurturing tactics and strategy, you will need to conduct thorough research on both potential buyers and the internal processes of your company. Pay attention to criteria such as audience interests and desires, collaboration between sales and marketing departments, creating personalized content, and implementing advanced technologies and automation tools.
Achieving success and attracting new customers to your business can be aided by call tracking services, lead management systems, and other automation tools. Additionally, well-thought-out lead generation techniques, based on research and the assessment of interest levels in your products, can expand your reach to potential buyers.