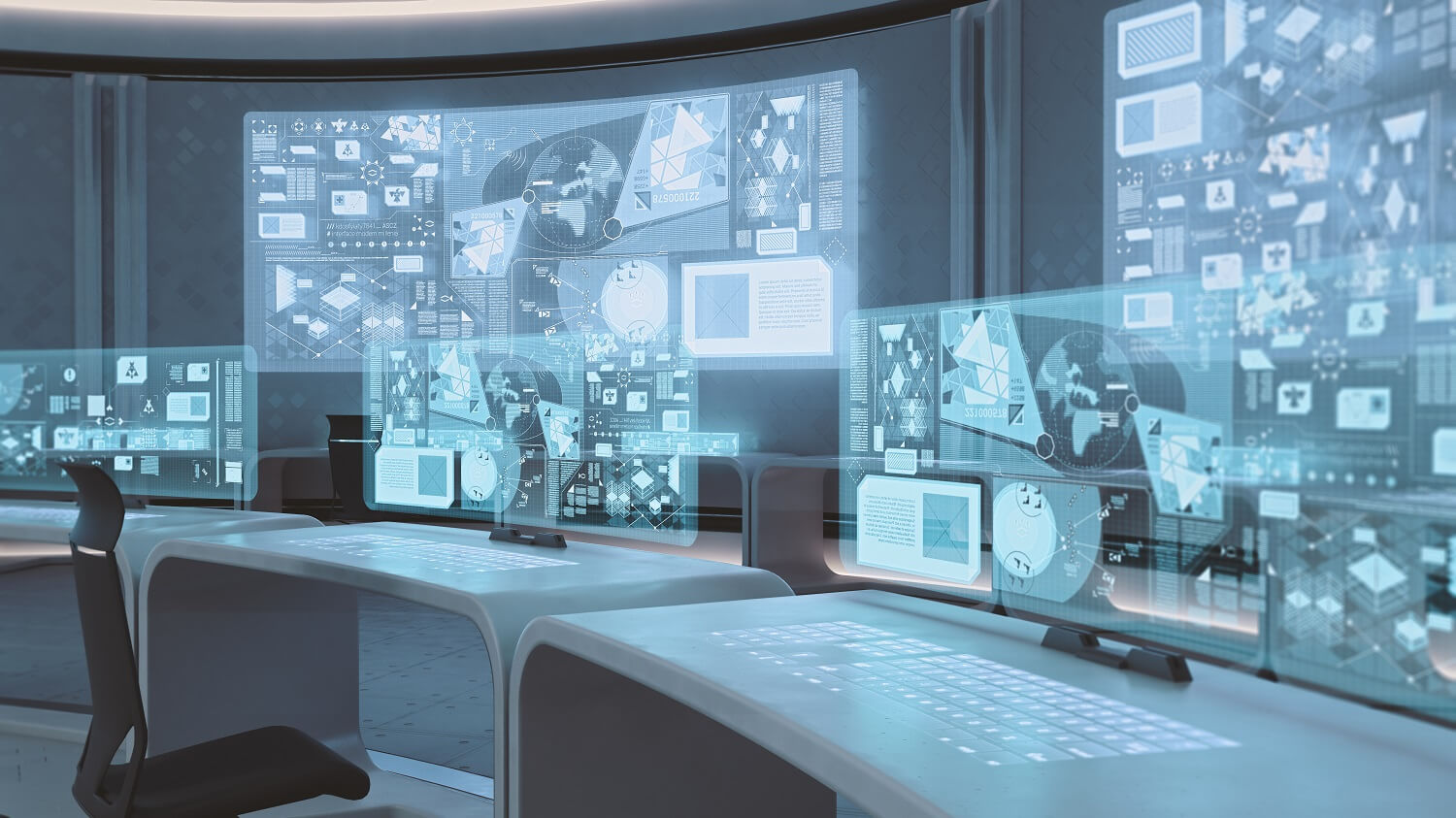 The future of work is collaborative!
The time is now to reimagine how and where so-called 'office work' can and moreover should be done and what the nature of office activity may involve. And furthermore, to consider the evolution of 'business districts' within cities too. For me this is the blending of Space, Place and Pace giving rise to the concept of the 'Collaboratory' – something I recently shared ideas with alongside David Silke, CMO at Mitel which is available as part of a podcast special here. In this piece, I explore the changes catalysing a rapidly evolving 'future of work' before diving deep into the Collaboratory notion itself and how this may be realised at scale. All ideas and feedback are most welcome!
Evolution of the City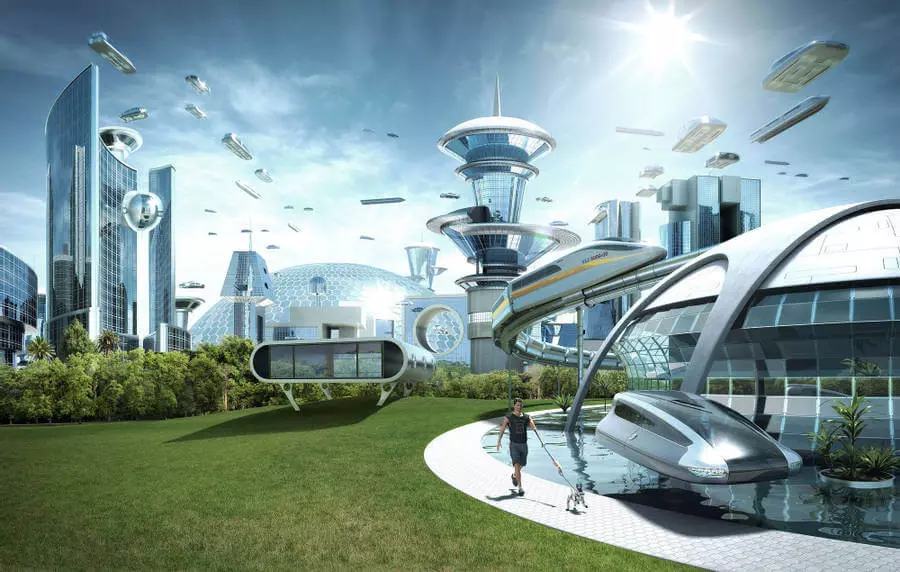 Our cities are no strangers to crisis and change, perennially bouncing back from adversities as diverse as pandemics and natural disasters. Indeed, if you imagine taking a walk in any city's streets, you will experience a journey through its construction legacy over time. City growth spans religious, political and cultural imperatives, to the needs of the market, its subsequent transition to the Industrial city and most recently, the emergence of the Consumer City, interlinked Smart and Knowledge cities, and Creative and Green cities too. And supporting this has been the acceleration in digital transformation, with over 170 countries having released their own national digital strategies.
This evolution engages a diverse and transient range of actors, from the tourist, to the migrant, to the daily commuter; combining the human, the social and the technological. Since 2014 a greater ratio of people live in urban rather than rural areas for the very first time, notably within the Developed World - we have been increasingly becoming more urban (United Nations). But as we reflect on the impact of the pandemic, is this about to change? This level of urbanization has been dependant on a commuting and residency model that may or may not return. So the question becomes, what is the city's next reinvention?
Evolution of the Office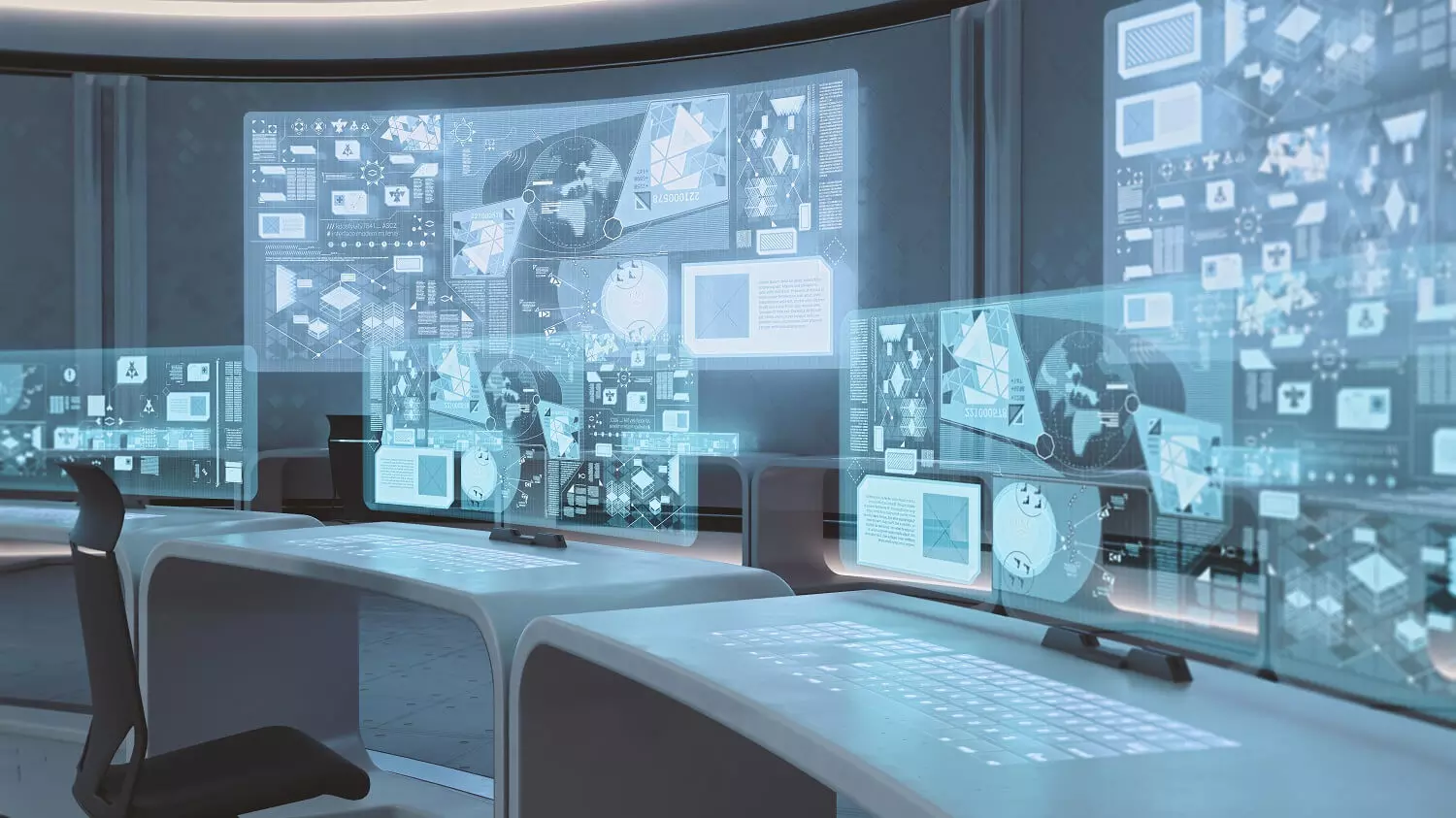 Interestingly, the Roman Latin origin of the word office, namely 'officium' - loosely translated to mean 'bureau' – did not fixate on a specific location or building, but rather the people within it – so in many ways perhaps we are going back to roots! Indeed, the evolution of the office has seen many iterations from those Roman foundations, to the completion of the first 5 story 'skyscraper' in 1864, and its more familiar and iconic 20th century versions now resident in cities' Central Business Districts across the world.
And beyond this we see the following key phases in office design - a timeline which also illuminates just how central the employee has now become at the heart of the design, with evolving behaviours and expectations, and greater influence too!
The Office Over Time
1900: Taylorist Office - focussed on efficiency and organisation, with a production line style
1910-1930: Pre-war Social Democratic Office - smaller scale Taylorism, with natural lighting
1930s: The Streamlined Office - designed for efficiency and speed with better aesthetics
1950s: Open Plan Office - still rigid designs but increased use of technology including aircon
1950s: Bürolandschaft - divided less rigidly, heralding a more egalitarian management style
1960s: Herman Miller and The Action Office - flexible movement for activity based work
Action Office II - as above but more cost conscious and capacity to personalise spaces
The Structuralist Office - supports small scale collaboration, communication and wellbeing
1980s: The Cubicle Farm - a packed binary space with 'a sea' of cubicles or meeting rooms
1990s: The Virtual Office - completely open physical space with hot desking, alongside WFH
2000s: The Casual Office - highly personalised workspaces - informal, flexible, multi-purpose
2010s: Activity-based Working - negates 1 size fits all with dynamic activity aligned spaces
Covid: Work From Home Experiment - productivity strong but social connection missed
So What's Next? – Enter the Collaboratory
Today presents what is in all likelihood a once-in-a-century opportunity to rethink 'the office' and its use. And this is something employees want – as exemplified by a recent survey by leading office design firm Morgan Lovell which found that an illuminating '87% of workers believe their workplace needs to change substantially after covid'. Additional research provides important context here around the impact of the 'great WFH pandemic experiment' from organisational and worker perspectives, to help ground the next office evolution.
Reflecting on key research results around the global effects so far, the largely positive impact of remote and hybrid work on work quality, stress reduction and retention of talent as revealed here, alongside productivity, satisfaction, culture and even happiness levels has surprised many. As with any large scale change there are also some challenges, for example an increase in isolation and self-doubt especially in Gen Z alongside issues of information overload and the potential for lack of visibility to affect under-represented groups in tech.
Additionally, a survey of almost 200,000 home workers from Leesman revealed that while their home environment enabled more productive work, people increasingly missed social interaction and connection to their colleagues and the organisation. This social capital is also of great value to the business itself, with its key dimensions highlighted below – so how can we best take forward all the positive learnings and impacts from this time, and still safeguard real and meaningful collaboration as we plan ahead?

While some companies are seeking to fully revert to the 'pre-pandemic office' and others are open to the possibility of continuing Working From Anywhere, there are some that are seeking the best of both worlds, a hybrid system if you will. This can range from introducing 'borderless hiring' to a 2/3 day WFH week, right through to the approach of organisations like Meesho who launched a first-of-its-kind Boundaryless Workplace Model whereby employees are empowered to have the choice to work from home, the physical office, or any other location of their determination. Additionally, we see many enterprises exploring the amount of physical office space required, with a reduction capable of significantly contributing to profitability given the cost of city real estate. This approach can also support 'levelling-up' by spreading productivity more evenly across urban centres and the regions (Scape 2021). And finally this is very much about the nature and use of the physical space itself. This is where I see huge potential to reimagine Workplace 4.0 as a 'Collaboratory'.
Four trends are gaining momentum to enable this shift: (1) transforming from fixed cubicles to contactless flexible offices (2) evolving from offices in a single building to hybrid offices across spaces (3) transitioning from traditional buildings with high energy consumption to intelligent and low-carbon buildings and (4) embedding health considerations by design. And underpinning all of the above are three core pillars: technology, sustainability and wellbeing which are also highly intertwined.
I envisage the Collaboratory as a friction-less personalised and largely touch free experience with a flexible workplace flow designed to meet each persons' unique needs and working/learning style preferences. It heralds the actualization of Activity Based Working described in the evolution of the office timeline. From video conferencing to space booking software, to the use of AI and workplace focussed apps, alongside the capability to Bring or Choose Your Own Device, the Collaboratory will be tech infused with agile spaces designed to meet collaborative, learning and socialisation needs, but with reflective space too.
Continued digitalisation and technology convergence will allow these intelligent, collaborative environments to support team creativity and agility with an experience-centric philosophy as well as ensuring a secure and contactless space for boosted efficiency, safety and security. Additionally, accelerated 5G and hybrid cloud adoption will be a key pillar in supporting global collaboration and change agility for the Collaboratory ecosystem and Hybrid Working model. And technology can do more than make our work easier. It can help people and businesses bridge the physical gap and continue to develop and thrive in new dynamic ways, whilst helping to make hybrid work more inclusive, enriching and healthy.
Examples include the use of smart technology integration including sensors, IoT and AI/ML to improve air quality, develop green and energy-saving network infrastructures and reduce levels of operational carbon, through to the provision of sit-stand desks to enhance mobility and the ready availability of wellbeing tools and Conversational AI as a conduit between employee and line manager to create a safe empowered space for people to share how they really feel. This can be transformational - baking in multiple ESG considerations by design.
And this of course is all supported by investment in culture and skills, from walking meetings, to immersive empathy training with AR/VR and the everyday availability of data literacy education to all including those in non tech facing roles – the Collaboratory is a place people want to spend time in with activities spilling out into the wider community as well, safeguarding the next iteration of the City Business District too. In conclusion, the future of the office is hybrid but the physical space as envisaged with the Collaboratory still affords a vital role. Indeed, in this story of continual change, this presents an enriching opportunity for the city's next reinvention, and one that holds so much promise! And finally, just a reminder that to explore more thoughts on the blending of Space, Place and Pace giving rise to the concept of the 'Collaboratory' please take a listen to the podcast special with David Silke, CMO at Mitel and myself which is available today here. All feedback is most welcome!
Many thanks, Sally
About the Author
Dr. Sally Eaves is a highly experienced Chief Technology Officer by background, Professor in Advanced Technologies, and a Global Strategic Advisor on Digital Transformation specializing in the application of emergent technologies, notably AI, 5G, Cloud, Security, and IoT disciplines, for Business and IT transformation, alongside Social Impact at scale.
An international Keynote Speaker and Author, Sally was an inaugural recipient of the Frontier Technology and Social Impact award, presented at the United Nations, and has been described as the "torchbearer for ethical tech", founding Aspirational Futures to enhance inclusion, diversity, and belonging in the technology space and beyond. Sally is also the chair for Global Cyber Trust at leading think tank GFCYBER.
This post was sponsored by Mitel, but the opinions are my own and don't necessarily represent BBN Times & Mitel's positions or strategies.