Rolls-Royce Holdings plc, the world's second-largest maker of aircraft engines, is set to report the biggest headline loss in its history next week, as it absorbs the impact of its £671m settlement with regulators for past bribery and corruption as well as a weaker pound.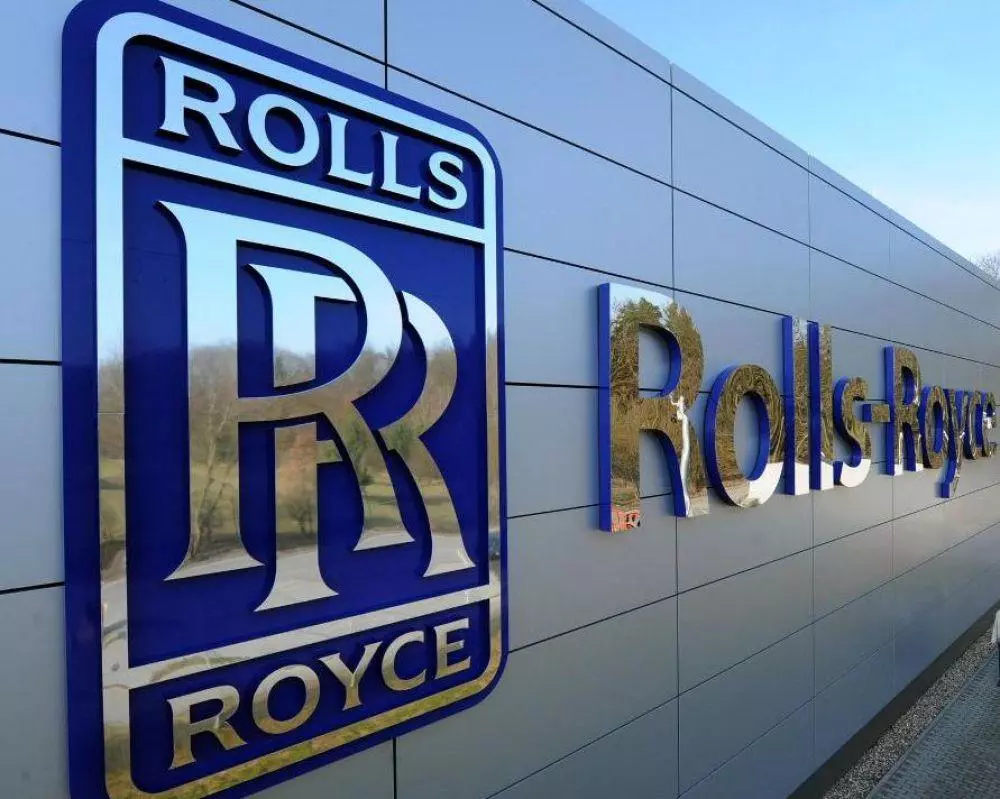 The following circumstances have conspired to push the engine-maker deep into the red even as underlying trading improves. The UK aero-engine company, which is seeking to recover from a turbulent few years marked by five profit warnings, will reveal a pre-tax deficit of £4bn for 2016, when it reports annual results on Tuesday, 14th February, 2017.
Brexit and Bribery propel Rolls-Royce towards Major Losses
The company admitted to a litany of corruption allegations as part of the inquiry, including falsifying accounts to hide the illegal use of local middlemen, attempting to thwart investigations into malfeasance, and paying tens of millions in bribes to win engine and other deals in Indonesia, Thailand, China and Russia. Indeed, by agreeing to the settlement, Rolls reckoned the allegations that it bribed middlemen around the world between 1989 and 2013 to win contracts. Despite the headline loss, underlying profits before tax are expected to be ahead of the market's consensus forecast of about £687m, still down from last year's £1.4bn.
The news comes just weeks after Rolls-Royce admitted a string of bribery and corruption offences stretching over 24 years to 2013. It reached a settlement with regulators in the UK, US, and Brazil last month in return for a suspension of prosecution, conditional on implementing new compliance measures. The UK share of the £671m fine, at £497m, is the largest ever imposed on a company for criminal behaviour. Although the UK fine will be paid over five years, Rolls-Royce will take a charge for the whole figure in 2016's numbers. Weaker sterling since Britain voted to quit the EU is also forcing Rolls-Royce to write down the value of its $35bn hedge book by more than £3bn.
Warren East will be Under Major Scrutiny
This will be the first headline loss since 2008, when the company's reported pre-tax deficit came to £1.9bn. The loss is not expected to affect Rolls-Royce's ability to pay dividends. Underlying pre-tax profits are more closely examined by investors, however, and exclude one-off charges, impairment to goodwill, and other non-cash items. The roughly £700m the company is expected to report at the underlying level on Tuesday compares with £1.4bn last year and would be the lowest since 2005. Warren East, Rolls's chief executive last month sought to soften the blow over the scale of the regulatory settlement by offering news that profit and cash flow had finished 2016 better than expected.
It is important to state that Mr East inherited a company that was struggling after a long run of success. Revenues were falling for the first time in a decade and underlying profits were down, prompting East to cut the dividend payout for shareholders for the first time in 24 years in 2016. Rolls-Royce CEO will face questions about the corruption scandal when he presents the results, such as how it was allowed to happen, what has been done to ensure it does not happen again, and whether the company could lose contracts due to the damage to its reputation.
Rolls-Royce Humbled by a Long List of Offences
Mr East, who became chief executive in July 2015, has in the past said that 2017 would mark a turnaround in the group's cash flow generation. However he has also always stressed that his plan to simplify the group, improve its reporting and management structures, and boost its margins would take several years. On Tuesday he is expected to tell investors that his transformation programme is on track, despite continued challenges in the marine division and a slowdown in the market for wide-body aircraft. However the group is expected to deliver its planned £150m-£200m cost savings by the end of 2017, some £30m-£50m of which will have been delivered in 2016.
Rolls-Royce is also facing a significant challenge when new accounting rules come into force in 2018. Last autumn the group revealed the new rules on revenue recognition would have reduced 2015 operating profit by £900m, had they been applied. Rolls-Royce will not provide a pro forma for 2016 until later this year. This is definitely a humbling moment for the most blue-chip of British engineering companies. After five profit warnings in two years, Rolls-Royce is already fighting against the headwinds of slowing aerospace and energy markets. Now it has to prove that its recovery will be justly earned.