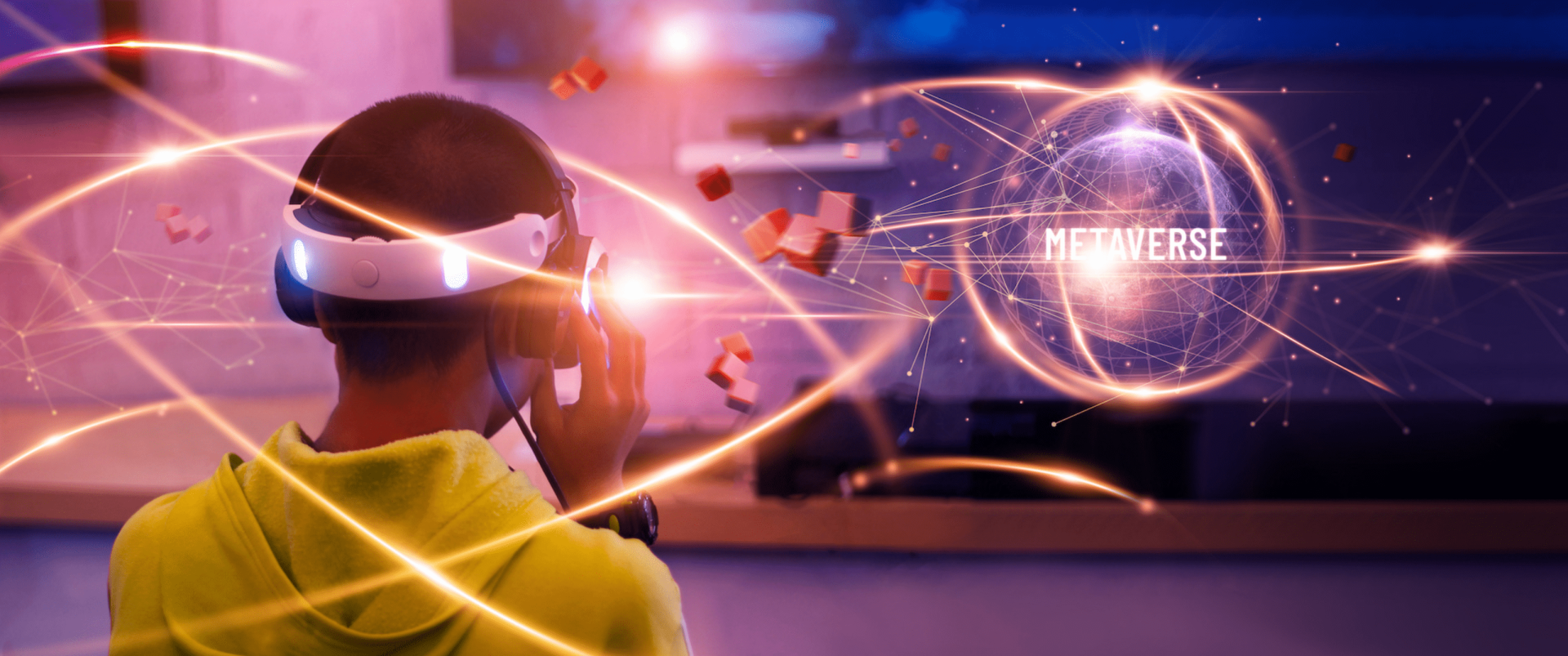 The metaverse is likely to play a pivotal role in the success of marketing by providing enhanced customer services and personalization.
The metaverse is rapidly spearheading the day-to-day evolving concept of digitalization, and the concept of interaction in the online world revolves around it. Unlike the usual chatbots in the digital space giving limited interaction, conversational AIs are much more advanced, 3D versions. In this next-gen internet, marketing in the metaverse will increasingly utilize conversational AIs as a form of interaction with digital humans. These digital avatars assist customers in the metaverse to gain relevant information about the brands, solve queries and guide them through the process by responding and reacting to actions in the virtual world.
HOW CONVERSATIONAL AI IS ELEVATING MARKETING IN THE METAVERSE
According to Gartner, 30% of companies in the world will have products equipped with a Metaverse-ready standpoint by 2026. So, though the metaverse looks in its infancy stage, companies can envision their brand recruiting digital humans to do their marketing bidding.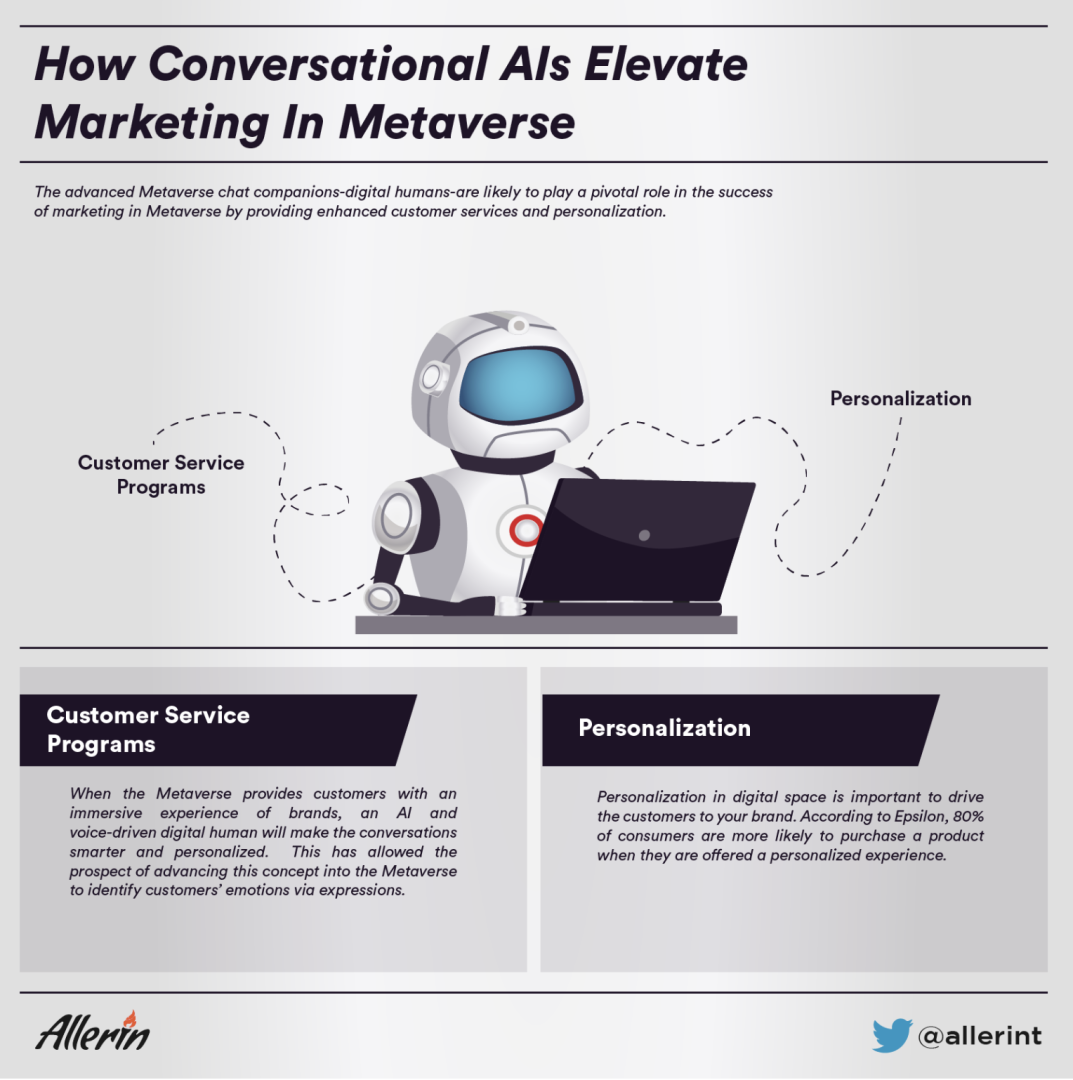 Customer Service Programs
When the metaverse provides customers with an immersive experience of brands, an AI and voice-driven digital human will make the conversations smarter and personalized. Soul Machines, an Auckland-based tech company, designed a digital human that inherently studies human expression and responds accordingly during conversations. This has allowed the prospect of advancing this concept into the Metaverse to identify customers' emotions via expressions.
These real-time AI-based humans will occupy the digital world in almost every sector, including retail, fast food restaurants, post offices, banks, gaming and so on. Companies can leverage their proprietary 'digital brains' to demonstrate seamless communication with customers and solve their queries. Through voice, body language, facial expressions, physical interactions and emotions, digital humans will understand your issues or requirements and dispatch rectifying solutions immediately.
Much like chatbots that assist customers in booking hotels and transportation and making restaurant reservations, a digital concierge will be present throughout this process in the metaverse. With them, customers can have casual conversations, ask for directions and help, seek advice and even crack a joke or two. This way, retailers can build a strong connection with the customers and make their experience as seamless as possible.
Personalization
Personalization in digital space is important to drive the customers to your brand. According to Epsilon, 80% of consumers are more likely to purchase a product when they are offered a personalized experience. This customer inclination, when used in the metaverse-marketing through digital humans, can strengthen brands' positions in the retail sector. Personalization can be executed through digital humans in multiple ways, such as:
Speaking about customers' interests

Predicting purchasing behaviors

Using customer identifiers such as their name

Maintaining the availability of digital humans whenever needed

Enabling seamless interaction throughout
Strong personalized branding can change the brand's perception entirely, and the Metaverse opens numerous opportunities that organizations can utilize.
Marketing in the metaverse has been transformed into a much more nuanced concept with conversational AI in the picture. It would be interesting to see how companies can leverage it to expand their brand in the metaverse.