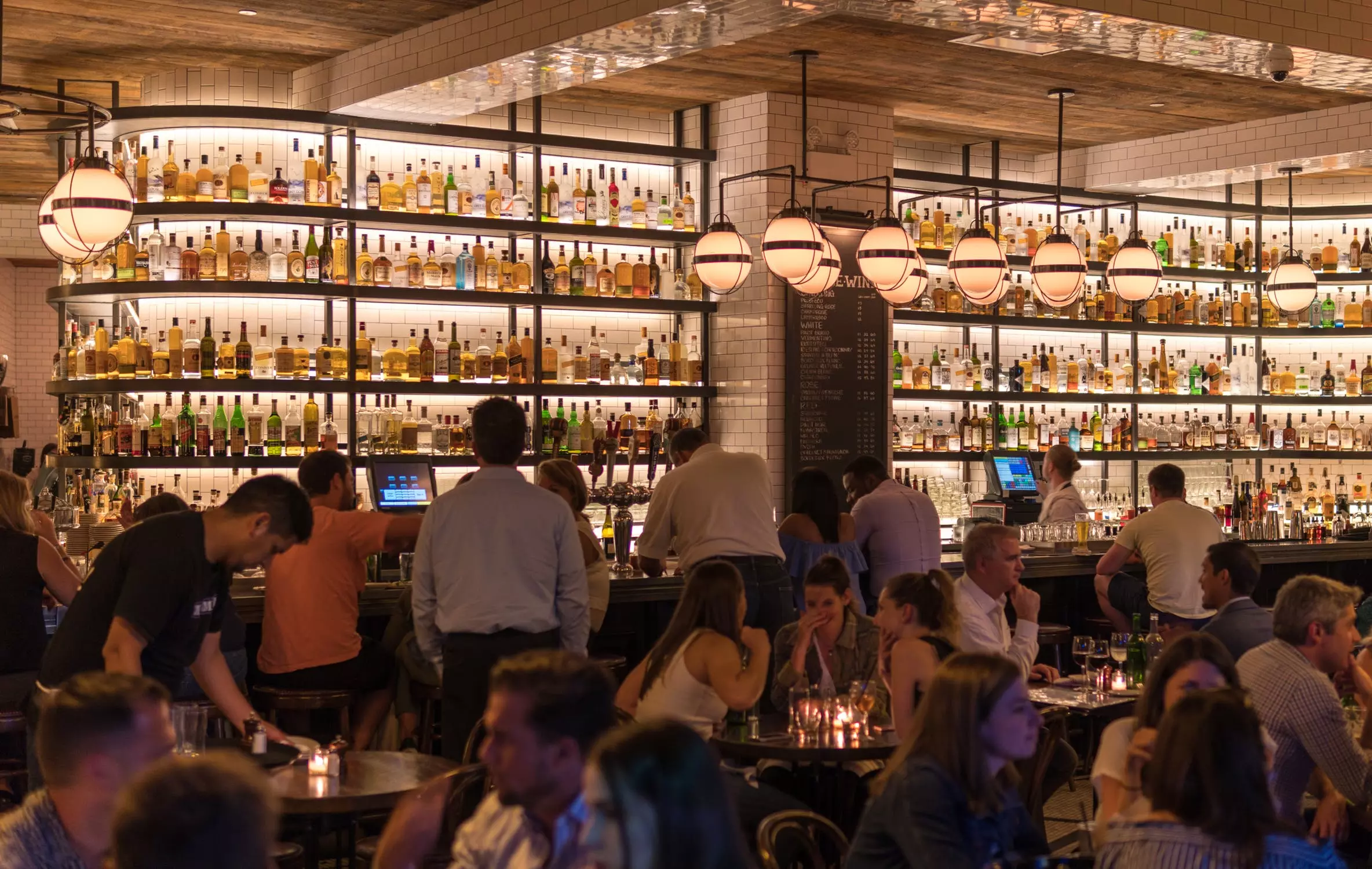 The dream of owning a bar is common among those that want to work in the restaurant/bar industry long-term.
The actions that it will require to make this dream a reality could seem far more complicated than many entrepreneurs predict. Failure to plan properly could set the bar up to bleed money during its infancy. Great bartenders that make quality drinks are important but this alone will not set a bar up for success. A detail-oriented approach needs to be taken as a myriad of factors will impact the revenue the bar brings in after opening. Understanding how to open a bar will take expertise and through research on the industry and its trends. The following will be tips to keep in mind when starting your own bar.
Business Plan and Overall Structure Setup
Writing out a business plan that focuses on the main areas of the bar opening is important. Spending too much time on small details that are sure to change as the bar establishes itself can be a waste of time. The creation of this plan can allow a rough budget to be established for the project. The overall business structure setup can reduce personal liability if an LLC or limited liability corporation is established. Personal assets could be at risk if a person is hurt at the bar due to negligence or safety hazards.
Obtaining the appropriate licenses needs to be done during this portion of starting a bar as well. Lack of these licenses or the money to help obtain the licenses can delay an opening. The delay could bleed the owner of the bar of budget due to rent still needing to be paid and marketing to be done by staff/outsourced agencies. Requirements and fees differ from state to state, with some states making it far more difficult to receive a liquor license. This makes the process challenging and time-consuming. For this reason, some people choose to buy an existing business. Online marketplaces can help you find reliable options near the location you want. For example, if you're interested in owning a bar in Alberta, some platforms allow you to search for existing businesses for sale in Calgary. This can broaden your perspective and allows you to skip the long and complicated process of starting your own bar.
Picking a Prime Location
The location of the bar is going to be of paramount importance. Not all bars rely on foot traffic but this can help boost weekly revenue. A perfect combination of foot traffic and a location that is easily seen needs to be leased/bought. The budget of these perfect locations could lead the owner of the bar to sacrifice on foot traffic or the bar being easily seen from a road. An area for a dumpster needs to be considered as well as bars produce immense amounts of waste in the forms of bottles, cans, and plastic cups. Hiring the right dumpster rental service for your project can allow for reduction of clutter of garbage. This will make the bar look far better from the outside and image is everything in the bar industry!
Hiring Top Local Bartenders to Draw in Crowds
Hiring the top local bartenders and reliable servers can help bring in huge crowds. A popular bartender could come with customers that like the way the make a drink and have a relationship with the drink slinger. The bar becoming a watering hole for a certain number of people will allow for a steady income even on slower days. Top bartenders also understand the importance of not overserving patrons as it ruins the experience of the other customers near an extremely inebriated individual. The ability to produce high-quality drinks at a large volume can help maximize revenue nightly. Efficiency is imperative so a point of sale system that is intuitive and easy to use will only shorten serving times. Spending an extra few seconds hundreds of times per night only takes away from time spent with customers.
Market the Bar Efficiently
Marketing the bar efficiently will require the following:
Digital marketing in the form of claiming accounts on popular review sites. Social media is also important as it can be an incredible way to announce specials or music talent performing at the bar.
A website can allow people to look up hours, specials, or talent that is coming to the bar soon. A poorly designed website can frustrate a visitor resulting in them leaving the site. This could lead to the customer visiting another bar where they could find specials on their website easily.
Outreach to the local media or being featured in a local publication can work wonders for a bar. The sponsorship of a charity event could be something to trigger that highly coveted media coverage bars thrive off of.
Starting a bar can be complicated but with the knowledge and work ethic, you will be a success! Take the time to consider the tips above when embarking on your journey of bar ownership.