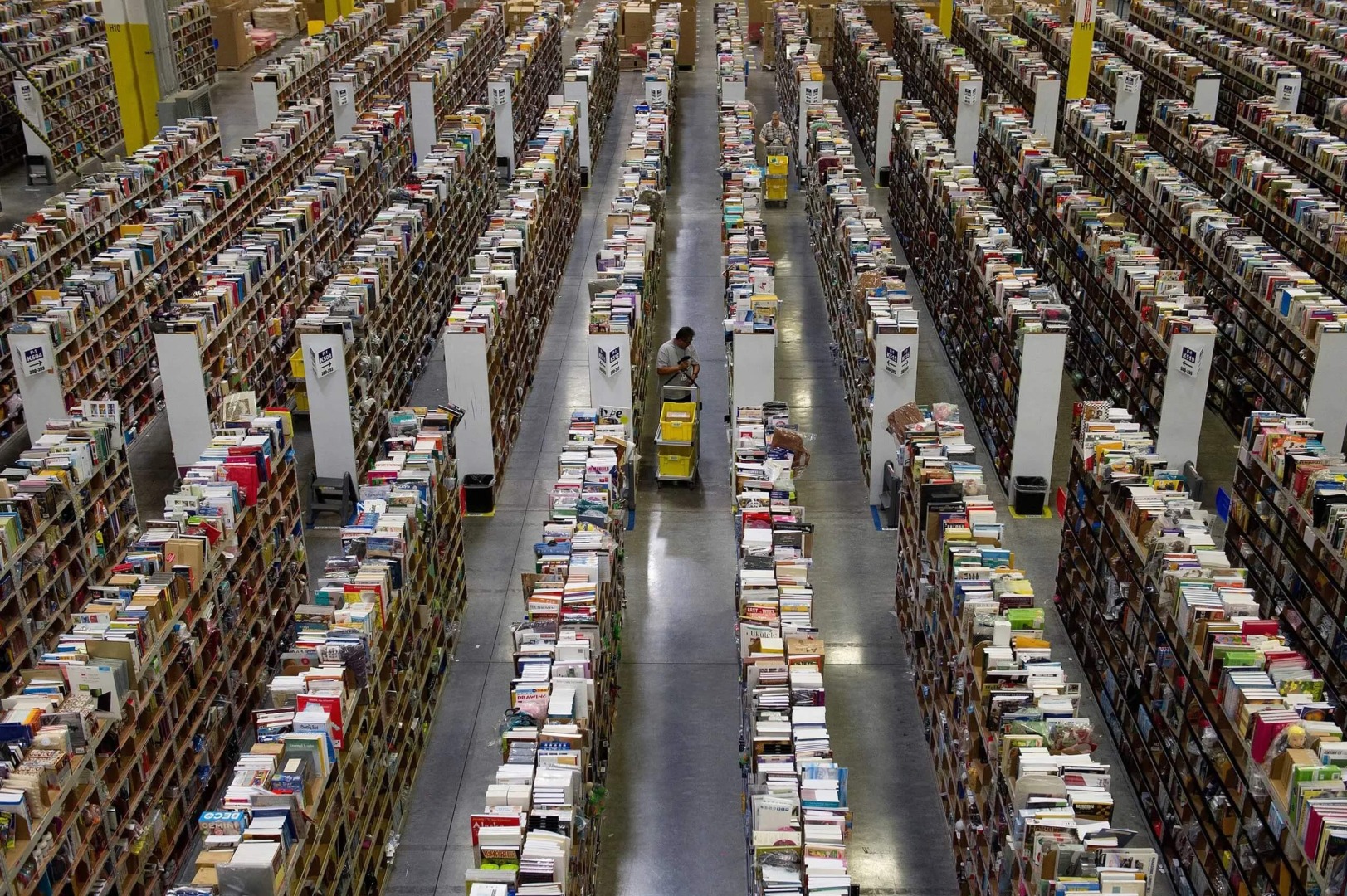 When the average person thinks of a Canadian fulfillment center, they probably suspect it's just a warehouse with four walls and a roof — a place to store stuff.
Maybe with a walk-in freezer if some of that stuff happens to be food. But today's modern fulfillment centers are at the forefront of technology, using cutting-edge tools to properly maintain, track, custom-pack, and deliver goods with speed and efficiency like never before. Here are some of the recent trends in fulfillment tech.

Robots can do the picking. The low per-pick cost that makes Canadian fulfillment centers such an affordable option for a variety of businesses owes a debt of gratitude to automation. Using a combination of wearables, auto-picking robotics, and other smart-picking technology greatly drives the picking cost down while at the same time increasing accuracy. Many of today's fulfillment centers employ auto-picking robots that can easily locate items using radio frequency identification (RFID) tags and bring the picked items to central areas where humans prep the goods for shipments.
Automation is all around self-sufficient. Walk into a modernized Canadian fulfillment center and you might think you've stepped into the world of the future; machines are apt to be moving all around you. Why waste the manpower on sweeping and mopping when you can leave that work to a fully automated industrial-sized floor cleaner? Beyond auto-picking bots, lots of fulfillment centers utilize automated equipment including pallet movers, stackers, forklifts, and you might even see some package-toting drones flying overhead — drones which also have the ability to do inventory scans. For some fulfillment centers, the automation goes even further with autonomous sorting systems, loading platforms that are automated, and even driverless vehicles. While they've yet to hit the road, surely that day is coming.
Voice commands are in control. If you think asking Alexa or Siri to play your favorite song is high tech, you might be blown away by the level of integration voice assistants have achieved at many Canadian fulfillment centers. Armed with microphones, today's warehouse workers merely need to say the items they want picked for the automated process to start. Beyond picking, voice commands can be used to check inventory, send and receive shipments, and handle a host of other activities that once required an employee to use their hands with electronic devices or even with old-fashioned pen and paper.
An ever-expanding IoT. While the Internet of Things (IoT) is nothing new — it actually dates way back to the mid-80s — the use of IoT in today's warehousing technology does represent some amazing advancements in technological trends. One such use is with blockchain technology that integrates with warehouse systems to ensure that data stays secure, even as it is shared across a variety of different platforms and systems, such as those of suppliers and vendors. As so many components are interconnected in warehousing, IoT is the connective tissue that holds them all together, from smart devices and scanners to RFID tags that can track packages through every step in the fulfillment process and more.
Green warehousing is a growing trend. So what is green warehousing? As it sounds, green, or sustainable, warehousing that we're seeing in fulfillment centers involves facilities using technology to lower their carbon footprints. These eco-initiatives include increased use of solar panels, which are getting more energy- and cost-efficient each year. Propane-fueled forklifts are often replaced by more eco-friendly electric-powered ones, and energy-saving LED lights are replacing fluorescent bulbs. To further lessen their environmental impacts, many fulfillment centers use IoT sensors to track their electricity and water use, control climates, and monitor for emissions of gas, such as C02 and CO.
Augmented reality and warehouse wearables. While most of us probably think of the metaverse as a digital space for games, entertainment, and virtual socialization, that same technology is being used in Canadian fulfillment centers for more practical purposes. Warehouse employees can use smart glasses to do hands-free vision-picking, capturing barcodes with a glance rather than using conventional mobile RF devices. Workers at fulfillment centers can also scan barcodes using finger-trigger gloves, plus locate and follow the routes of packages using GPS-tracking bracelets. And surely someday, and probably soon, warehousing solutions will find a home in the metaverse.
From the outside, most warehousing facilities may look like pretty low-tech places. But on the inside of Canadian fulfillment centers, you'll likely find an interconnected world of emerging technology that works in concert to seamlessly provide advanced fulfillment solutions at affordable costs.