After eclipsing General Motors (GM) to become the most valuable car company in the US, Tesla is ready to strike while the iron is hot by announcing the future release of convertible sport cars and electric trucks. The new vehicles will be launched within two years. The company expects to deliver 47,000 to 50,000 Model S and Model X vehicles combined in the first half of 2017. But Tesla still has some way to go to becoming the world's biggest carmaker. The Japanese carmaker Toyota is currently leading the race with a stock market value of over $170bn.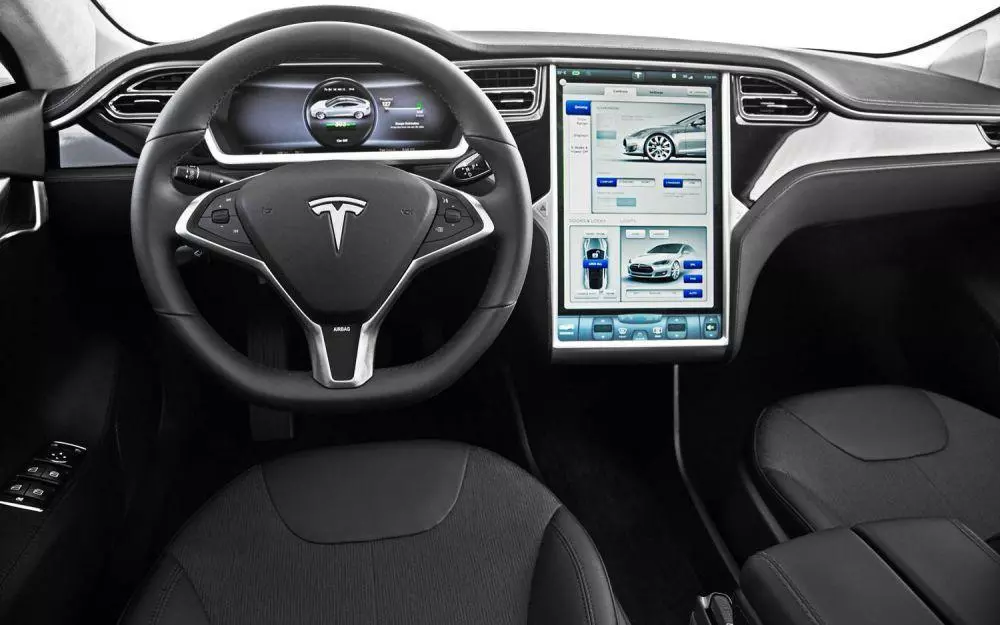 Tesla Overtakes General Motors in Market Value
According to Reuters, just a week after surpassing Ford, Tesla ended Monday with a stock market value of nearly $51bn, exceeding GM's by about $1 million, marking a milestone moment for a company founded 14 years ago. The company's latest market surge came after Alex Potter, an analyst at Piper Jaffray, upgraded Tesla's stock from a price target of $223 to $368. Tesla engenders optimism, freedom, defiance, and a host of other emotions that are unmatched by other rivals. The luxury electric car company's stock has surged by 35% over the past month as a result of investors growing more confident that electric vehicles will eventually revolutionise the roads leading to a sales boom in the coming years. Earlier this month, Tesla said deliveries jumped 69% from a year ago to a quarterly record of 25,000 vehicles in the first three months of the year, bouncing back from delays in the previous quarter.
Electric Semi Truck To Be Announced in September
Tesla just keeps on trucking. Literally. The company whose stock has reached new highs in recent weeks will be unveiling its electric semi-truck this September and a battery-powered pickup within two years. The company will unveil an electric articulated lorry in September, as stated by chief executive Elon Musk. The electric pick-up truck would be shown off in around 18-24 months. Last year Mr Musk expressed the firm's desire to branch out beyond cars. However, analysts are concerned the company will not meet demand for its current projects. The Model 3, a more mid-market car compared to what Tesla currently offers, has 400,000 pre-orders - vastly more than the company can manufacture in a year. It is due to go into production later this year. However, despite this hurdle, investors seem confident that Mr Musk will meet his ambitious promises. Indeed,Tesla's surging stock price saw it briefly become the most valuable car maker in the US on Monday. Speaking about the lorry, Mr Musk said his team had done an amazing job and the vehicle would be "seriously next level". In a string of tweets sent out on Thursday, Mr Musk also said that the next version of the roadster sports cars will be convertible. It is important to bear in mind that Tesla uses compressed natural gas in addition to its electric battery.
Tesla Gaining Ground in the Resale Market
Tesla's goal overall is to expand to cover the major forms of terrestrial transport. Trucks will be key as they address commercial goods transportation, which represent a significant portion of the commercial transport market. Elon Musk has also teased that the company will also reveal a shuttle bus-type of vehicle that will address the other major aspect of that market. On a similar note, a new market for second-hand Tesla cars is expected to drastically improve the company's profit margins. Indeed, increased demand and resale values might be good news for the firm in more ways than expected. The cost of owning a car involves much more than how much it costs to buy. To get to the bottom line, it is necessary to consider depreciation, insurance, property taxes, cost of fuel, and maintenance. Of them all, depreciation may be the most important. Tesla Model S depreciates less than cars from competing manufacturers. According to Reuters, the company's Model S cars sell faster than other models and for a higher premium compared with other luxury car models in the resale market. Tesla is not the only company targeting the used car markets as other car manufacturers are also gaining ground.