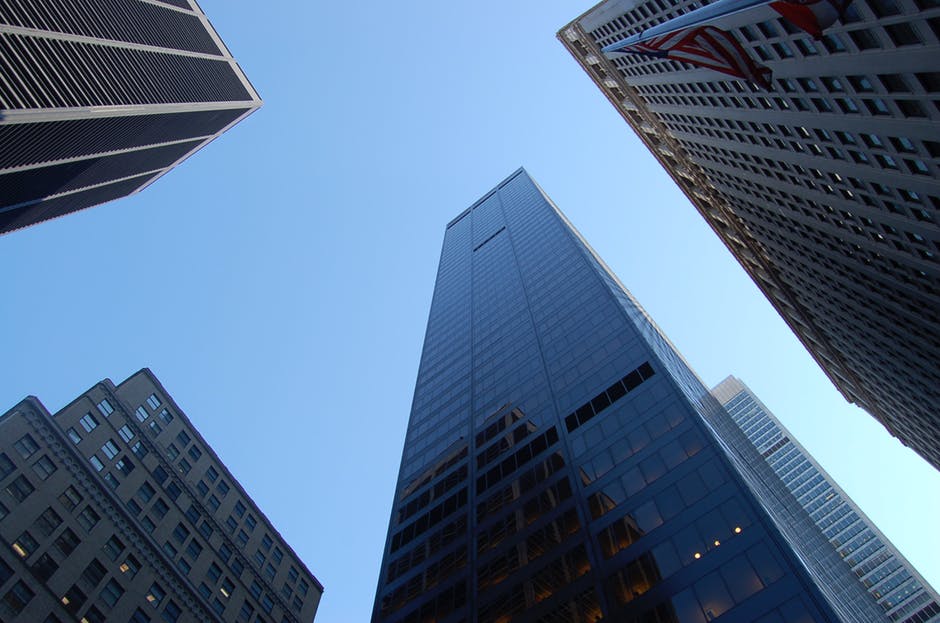 If you and your business are not at the center of your many customers and stakeholders personal Digital Mesh, you are not in the game. What does this mean and why do Directors and Boards need to take action now?
At the opposite end of the technology spectrum from the giant Hyperscale data centers is the Digital Mesh – that places in the hands of users vast knowledge, computing power, science fiction style resources, and a changing world!
The Digital Mesh may be described as an evolving mesh of smart machines – connecting to billions of things – to devices (smart phones, wearables, lap tops, voice activated personal assistants), people, sensors, autonomous agents, information, and services.
This Digital Mesh creates a completely new ambient experience that changes the world in which we live in almost every conceivable way.
Understanding the Digital Mesh
To understand the Digital mesh it is instructive to look at Devices, Systems and Information.
Devices
Devices are "End Points" - the myriad of connection points into the Internet and what lies beyond, bringing to our fingertips information from a network of smart intelligent things. End points include (but are not restricted to) mobiles (our smart phone), wearables (the smart watch or fitness band), consumer and home electronics, your car computing system, and environmental IoT sensors,
Devices are our access points to information and which receive our commands whether conveyed by touch, text, or voice, or gesture, and which cause other devices to react to our command or to provide us with insight and answers.
These End Points, and the applications they support, are used by people to access information and interact with people, friends, coworkers, customers, suppliers, government, businesses, and reach across the globe. These smart devices increasingly allow users to connect well beyond anything that we have experienced before. At the same time, these devices feedback intelligence and information about us to suppliers, social networks, applications, and (increasingly) government agencies.
Beyond the user's main interface with the digital world will be autonomous agents that operate on an owner's behalf but without any interference from the owner. These are software apps that influence and control the user's environment; take action to protect assets (switch on heat as the temperature drops), replenish home and business inventory automatically, reorder a sick person's pharmaceuticals, or change store inventory in response to demographic changes (a city's freshmen influx).
Devices host Intelligent Apps and Software which permeate a wide range of devices – where one device (smart phone) mirrors another (computer) and another (your cars computer system) and another and another …. From an app on your phone or from a voice commanded virtual assistant you can access your health care professional and your confidential records held by the clinic or the hospital. You can access the reservation schedule at your favorite restaurant – and you can see where a package shipped to you from across the world is at a moment in time. A giant global, regional, and local web of applications and information feeds the personal applications you have at your disposal.
Intelligent apps and software are increasingly more sophisticated and they communicate with you in a proactive mode, for example, using augmented reality to lead you to an item in a supermarket or to providing you with recommendations for your upcoming weekend based on you and your families demographics, location, and budget; an app may set your home to a comfortable temperature as you leave the office…
Personalized Artificial Intelligence will drive these apps to create and influence your life choices. Apps with decision-making ability will create advanced collaborative behavior between both devices themselves, and with humans. Users will speak to an app and the app will initiate an action or an event. From its simplest level, asking Siri to search Google, to an eye gesture to activate the turn of an aircraft – the user interface learns to interact with you, your voice, your gestures – the interface develops a personal level of intelligence.
The on demand resources, interconnected devices, and artificial intelligence together with the other features and characteristics we have just identified creates a completely new smooth, seamless ambient user experience – where everything is happening with minimal intervention – in accordance with the users demands or needs.
Information
There will be between 25 billion and 50 billion devices around us by 2020 (depends on which survey you read). In any event these are producing a massive real time data streamcreating "Information of Everything".
This treasure trove of bytes creates a new meaning to Big Data … is an area which is being mined and analysed, manipulated and curated, and which utilises advanced machine learning – where at transactional and computing levels, systems and applications are "autonomous and develop their own protocols". Step deeper and we find Deep Neural Nets (systems modelled on the human brain) that add to the capacity to understand billions of data points.
What is being created by providing massive computing power to billions of points of data and complex algorithmic or more advanced analytical tools are systems that can create their own autonomous perception of the world and react accordingly.
Because machines have the ability to learn and project, and create and solve complex problems and infinitely large data universes, they appear to be intelligent - and indeed they are!
Systems
Within this environment – this colossal part of the users Digital Mesh and the supporting universe – devices and software are creating a constant flow of intelligent data, which in turn demands and creates action … with the users participation or autonomously.
Underpinning the Digital Mesh are data architectures, which support the Internet of Things and the Information of Everything: these in turn are accessed and exploited by a countless number apps (applications) within the Mesh, creating cooperation models, initiating actions, and creating a users' environment.
To power this amazing environment – at the user end level and throughout the enormous infrastructure - advanced systems architectures and adaptive security architectureshave been developed to monitor and control highly complex computing environments. The systems look at global deployment across hyperscale computing environments at one end and complex mesh applications and cooperation models at the other.
The intense computing architectures to make the environment viable are sitting in cloud-based environments connected to an IOT and IOE environment.
As we speak, computing systems, speed and capacity are doubling every two years, and has been since the 1960's. We are now at the point of such exponential growth that it is barely possible to understand the enormous computing power that will come on stream in the next decade.
Key Takeaways
While Hyperscale computing may be reserved for the Unicorns and massive digital players, no one can ignore what is happening in the creation of the Digital Mesh – and, in the context of your business's stakeholders and customers, what is happening in their own personal Digital Mesh.
• Each business's and each person's choice of device, app, platform, usage is unique – but unless you are at the heart of the personal Digital Mesh, you are not in the game
• Hyper connectivity must not be assumed to be reserved for a small number of Unicorn players but must be the strategic mantra for all businesses wanting to compete in the Digital world
• In the marketplace, to match customer experiences and expectations businesses must adopt a multichannel approach to provide the customer with a seamless experience whether the customer is searching, curating, or shopping online from a desktop or mobile device, by telephone (or in a bricks and mortar store).
• This omni-channel approach, which is a sub set of the person Digital Mesh, is a reflection of the choice that consumers have in how they engage a brand. How brands enable their clients and consumers to use these channels to engage with them is the choice between capture and loss of a customers dollar. Businesses must provide a seamless experience, regardless of channel or device.
• Each customer (or employee or contractor) has a unique digital eco system, an eco system that can be referred to as that person's "visible" manifestation of his or her individual Digital Mesh. The successful hyperscale businesses, and the disrupters and innovators at any scale of business who will capture mind share, revenues and profits place themselves at the heart of this eco system, at the heart of the Digital Mesh, with a dynamic and seamless experience.
• With the concept of a personal digital eco system, and the awareness of their supporting Digital Mesh, businesses must work to surround customers, users, decision makers, and stakeholders with the necessary digital architecture to ensure that outcomes and decisions match the business's expectations.