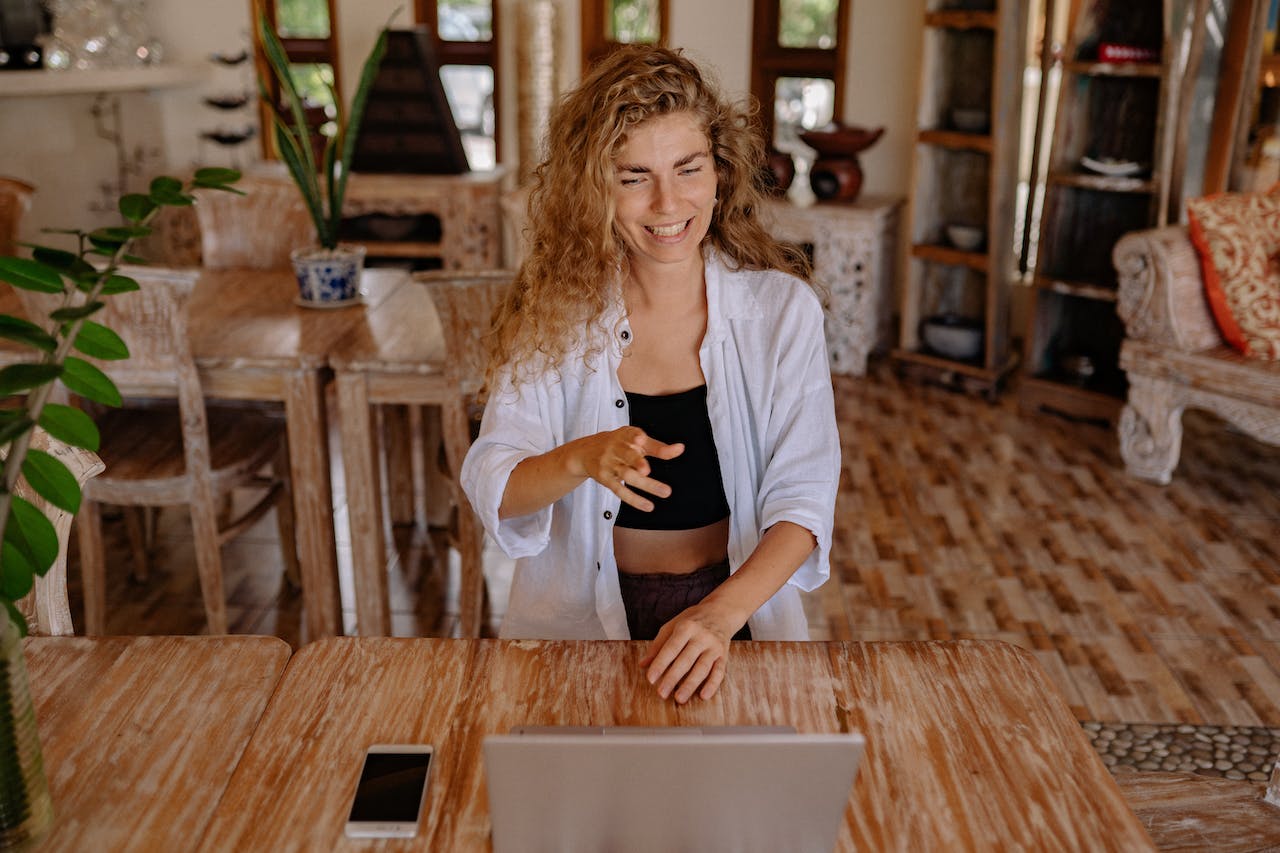 The audio live streaming sector is booming in 2023.
According to industry experts, the market value of live audio streaming is expected to reach US$ 1,166.4 million by 2027, growing at a CAGR of 10.8% between 2020 and 2027. And nowadays, live audio streaming has wide-ranging applications. From live podcasts and interviews to live music concerts, live audio streaming is everywhere!
The best part is, you don't really have to be a pro to start your own live audio streaming. You just need to have a good idea that you can share and talk about.
When you get any such idea that deserves a live podcast, you can simply choose a live audio streaming platform and get started! Now comes the question, which audio streaming platform will be good for you? So, our experts have reviewed and handpicked the top 5 audio live-streaming platforms that are currently ruling the markets. Let's get started!
Top 5 Best Audio Live Streaming Platforms
While picking the best audio live-streaming platform, we specifically considered the following aspects:
Ease of Use

Cost of Use

Customer Support

Overall Features
Based on our review, the following are the best audio live-streaming platforms in 2023:
Muvi Live

Dacast

Mixlr

Castr

Spoon
Now, we will tell you about their features, pros, cons, and pricing one by one.
1. Muvi Live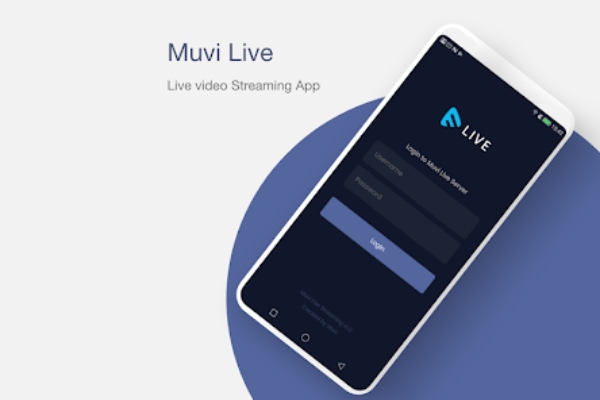 Muvi Live is a complete live streaming platform, as it supports both video and audio live streaming. And probably that is why it is way ahead in features when compared to some other audio-only platforms. You can integrate it very easily with any third-party live streaming encoders like OBS Studio and start live streaming without paying anything upfront under their Pay-As-You-Go plan.
Using Muvi Live, you can live stream audio from any microphone by selecting the "Source." You can also live stream third-party audio streams and even monetize the live audio stream. Their built-in CDN infrastructure helps you stream your audio content at ultra-low latency, and you can even record your live audio streams to use them later.
Features
Pros
They have a Pay As You Go pricing model, so you don't have to pay anything upfront before starting your live stream.

First-time users get 10 GB of FREE Bandwidth and 1 Hour of FREE Live Streaming.

You can monetize your live streams by inserting ads, and even apply pay-per-view or receive donations.

You can record your live audio tracks and later reuse them to convert your audio podcast into a video podcast or release them as pre-recorded podcasts on other platforms.
Cons
Their Enterprise plan is a bit expensive.
Pricing
They have a Pay As You Go plan that will charge you as per your usage. But if you have huge live streaming requirements, you can buy their enterprise plan that starts at US $799 per month.
2. Dacast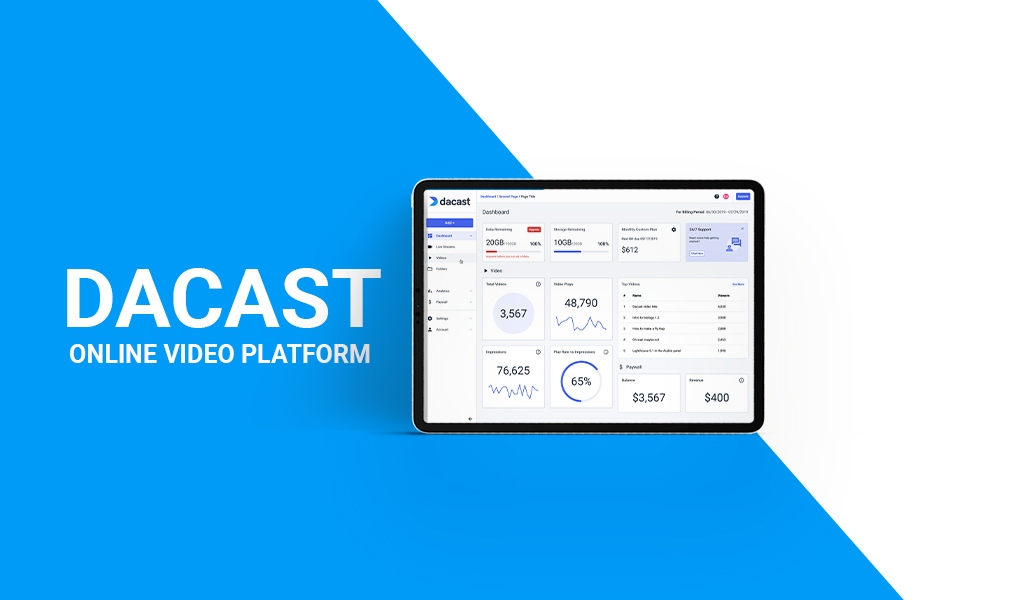 Dacast is also a full-fledged streaming platform that supports audio-only streaming. You can stream live audio and podcasts using their streaming platform. They have a CDN network that helps you deliver a low-latency streaming experience. You can also schedule live audio events like interviews and music shows.
Features
Pros
Their built-in paywall helps you monetize your live audio streams.

Using AAC codec, you can get very high-quality encoded video.

Their audio live-streaming analytics give insights about average listening time too!
Cons
It requires a bit of technical knowledge.

Their starter plan will give you only 50 GB of storage.
Pricing
Their starter plan starts at US$ 39 per month.

Their scale plan starts at US$ 188 per month.

They have a scale plan at US$ 63 per month.

They have a custom plan too.
3. Mixlr

Mixlr is an amazing tool if you are looking for an audio-only live broadcast option. It will let broadcast live audio from any device, including PC, tablet, and mobile phones. You can broadcast live audio directly to your channel over your own website. You can even chat with your listeners in the background. You can also save the recording of the live audio and then broadcast it later whenever you want.
Features
Add playlists

Live chat

Publish recorded audio

Full archive of recorded audio

Embed on your website or blog

Show upcoming live events
Pros
It is a very simple tool and hence is very easy to understand.

It offers pretty much everything you will need for an audio-only live broadcast.

You can hold two events or functions using a single live-streaming link.

You can even decide who can access your channel and who cannot.
Cons
They do not have any video-specific features.

Their features are focused on audio streaming.

Security-specific features are limited.
Pricing
They have a premium plan for US$ 9 per month.

Their premium plus plan will cost you US$ 15 per month.

They have a pro plan at US$ 60 per month.

Their enterprise plan will cost you US$ 199 per month.
4. Castr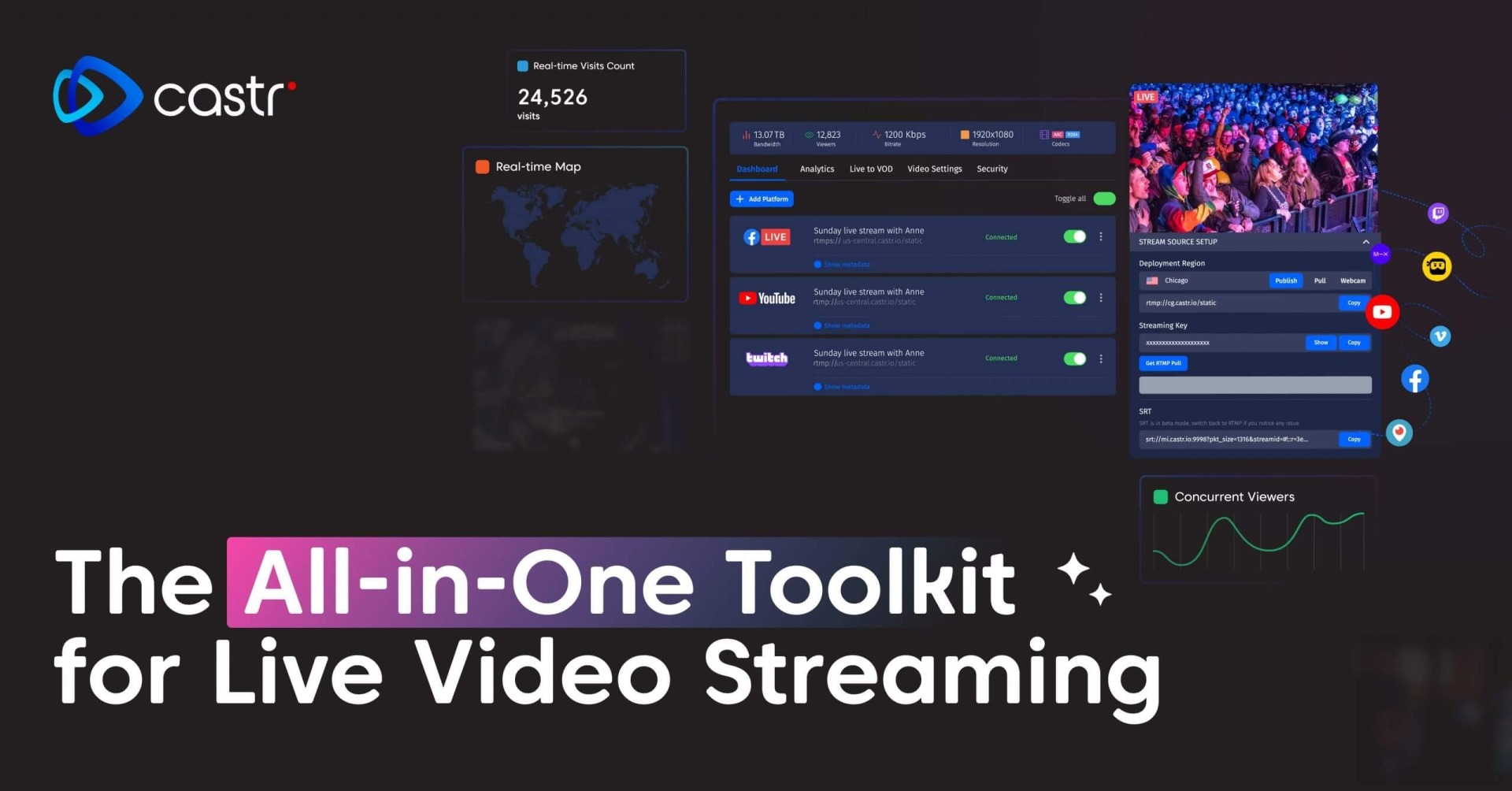 Castr is a professional audio live-streaming platform made for entrepreneurs, musicians, and podcasters. You can create your own internet radio station or stream live audio-only events very easily using this platform.
Features
Pros
You can get support for both live and on-demand audio streaming.

You can stream recorded audio files in a scheduled manner for your online radio.

They offer high-quality clear sound with zero buffering and high latency.

You get a lot of pricing options.
Cons
Sometimes it might fail to connect externally to third-party sites like Facebook.
Pricing
Their starter plan starts at US$ 12.5 per month.

They have a standard plan at US$ 33.5 per month.

Their professional plan will cost you US$ 62.5 per month.

Their premium plan costs US$ 104.5 per month.

They have an Ultra plan at US$ 250 per month.
5. Spoon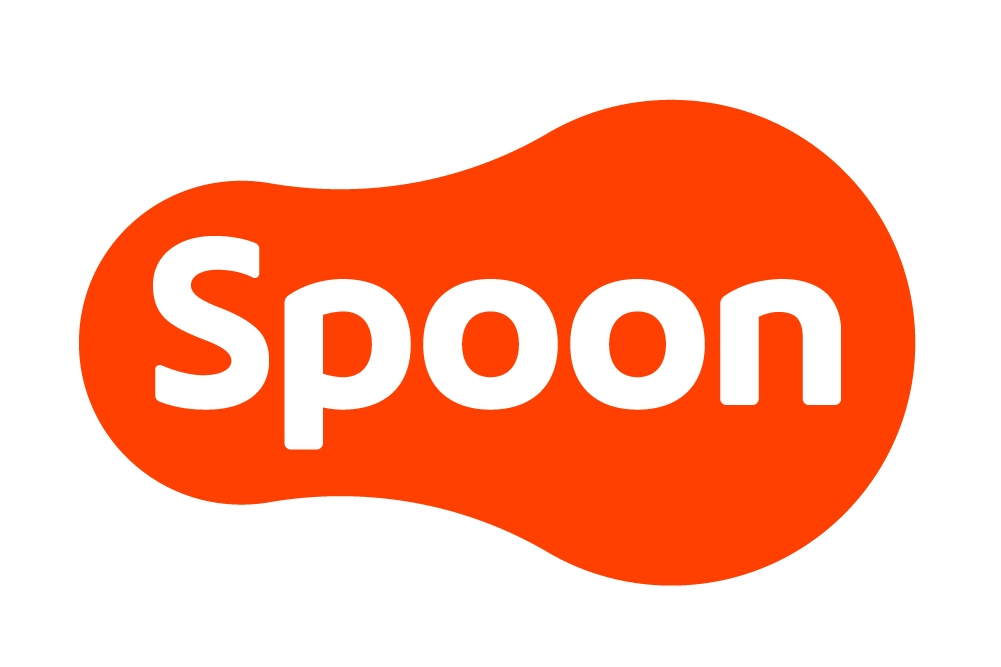 Spoon is an all-in-one live audio streaming platform where you can easily schedule and host your live audio streams. It's a bit different from the other platforms, as it is not an audio streaming software. Rather it is a platform where you can create your account and start your own podcast.
Features
Live call

Content monetization

Message threads

Browse, Skip, and Rewind
Pros
Cons
You need to publish your podcast on their platform only.

You can stream for up to two hours.
Pricing
It is free to use.
Summing up
In the ever-evolving world of online audio, live streaming has emerged as a powerful tool for connecting with audiences and sharing real-time experiences. With a plethora of options available, choosing the right live-streaming platform is crucial for ensuring a seamless and engaging broadcast. This article has delved into the top five audio live-streaming platforms for 2023, highlighting their unique features and strengths to help you make an informed decision. Whether you're a seasoned broadcaster or a budding audio enthusiast, these platforms offer the tools and capabilities to elevate your live-streaming endeavors to new heights.