Vodafone has merged its Indian business with Idea Cellular, India's third-largest network, to create the country's largest operator. The combined company will have almost 400 million customers, accounting for 35% of the market share. The deal involves consolidation of businesses, transfer of shares, appointing officials and synergising operations.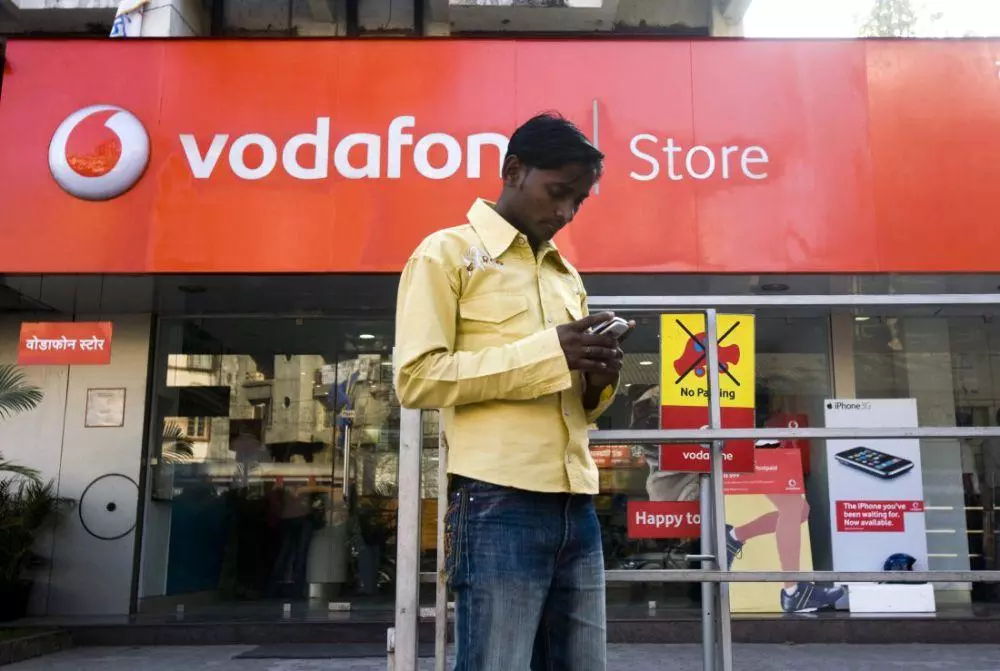 A Historic Deal
Vodafone and the Aditya Birla Group – which owns Idea Cellular finally reached an agreement after months of speculations. The UK telecoms giant has struck an £18bn deal to merge its Indian operations with the rising Indian telecom firm in a tie-up that will create a giant responsible for more than 400m customers. It is important to state that there has been a six-month battle in the Indian market to hold on to users after a new operator started offering free calls and data. Indeed, Mukesh Ambani, India's richest man, is pumping more than £16.2bn into a promotional offer aimed at blowing competitors out of the market.
The Billionaire's ambition is to make Jio Network available for free until the end of the year, in a welcome offer. In order to compete with his network, Vodafone was forced to write-off £4.3bn last year as a result of having to slash its own tariffs to hold on to customers. In addition, the billionaire's wild promotions also scuppered Vodafone's desire to spin off its Indian arm in a stock market listing. An hour after announcing the biggest merger in Indian corporate history, Vittorio Colao, Vodafone chief executive, sat in a Mumbai hotel ballroom, insistently denying that his hand had been forced by the global telecom sector's most aggressive new arrival.
A Combined Enterprise Value of $23.2bn
Vodafone shares fell 0.6% and Idea shares by 10% immediately following the announcement of the merger — the latter drop reflecting investor frustration, after speculation that Vodafone would offer a takeover premium. The merger of UK-listed Vodafone's Indian subsidiary with its local rival Idea Cellular will create India's largest mobile operator, with an aggregate subscriber base of 396m as of December, and a combined enterprise value of $23.2bn. The deal terms imply an enterprise value of $12.4bn for Vodafone India and $10.8bn for Idea Cellular. Vodafone will own 45.1% of the merged entity, after selling a 4.9% stake to the Aditya Birla group, Idea's controlling shareholder, for $579m in cash.
Vodafone will retain its subsidiary's 42% stake in Indus Towers, India's largest telecom masts operator, where it will now explore a sale. It is important to bear in mind that the merger still faces regulatory hurdles, with Indian rules mandating that no operator should control more than 50% of the market by revenue or subscriber numbers in any of India's 22 telecom service areas, or spectrum above specified limits. The following means that the merged entity would need to trim customers or spectrum in five of these circles, according to Goldman Sachs analysts.
A Game Changer for the Indian Telecom Industry
The Vodafone-Idea Cellular merger is definitely a game changer for the Indian telecom industry, starting a repair process for the industry structure leading to higher profitability. Vodafone, India's No 2 telecom operator, and Idea, the No 3, laid the foundation of what is to become India's largest telecom company that will surpass Bharti Airtel. The merger not only has huge impact on the telecom segment but it will have far reaching consequences for consumers in India.
By joining forces, the long-fragmented Indian telecom market will now be focused on three large groups. Bharti Airtel, currently the market leader with 266m subscribers as of December, absorbed last month the struggling Indian operation of Norway's Telenor. Jio's network, Vodafone India's main competitor, has also suffered from extensive problems with call drops — for which it has blamed anti-competitive behaviour by competitors, who in turn have accused it of making excuses for teething problems with its infrastructure.