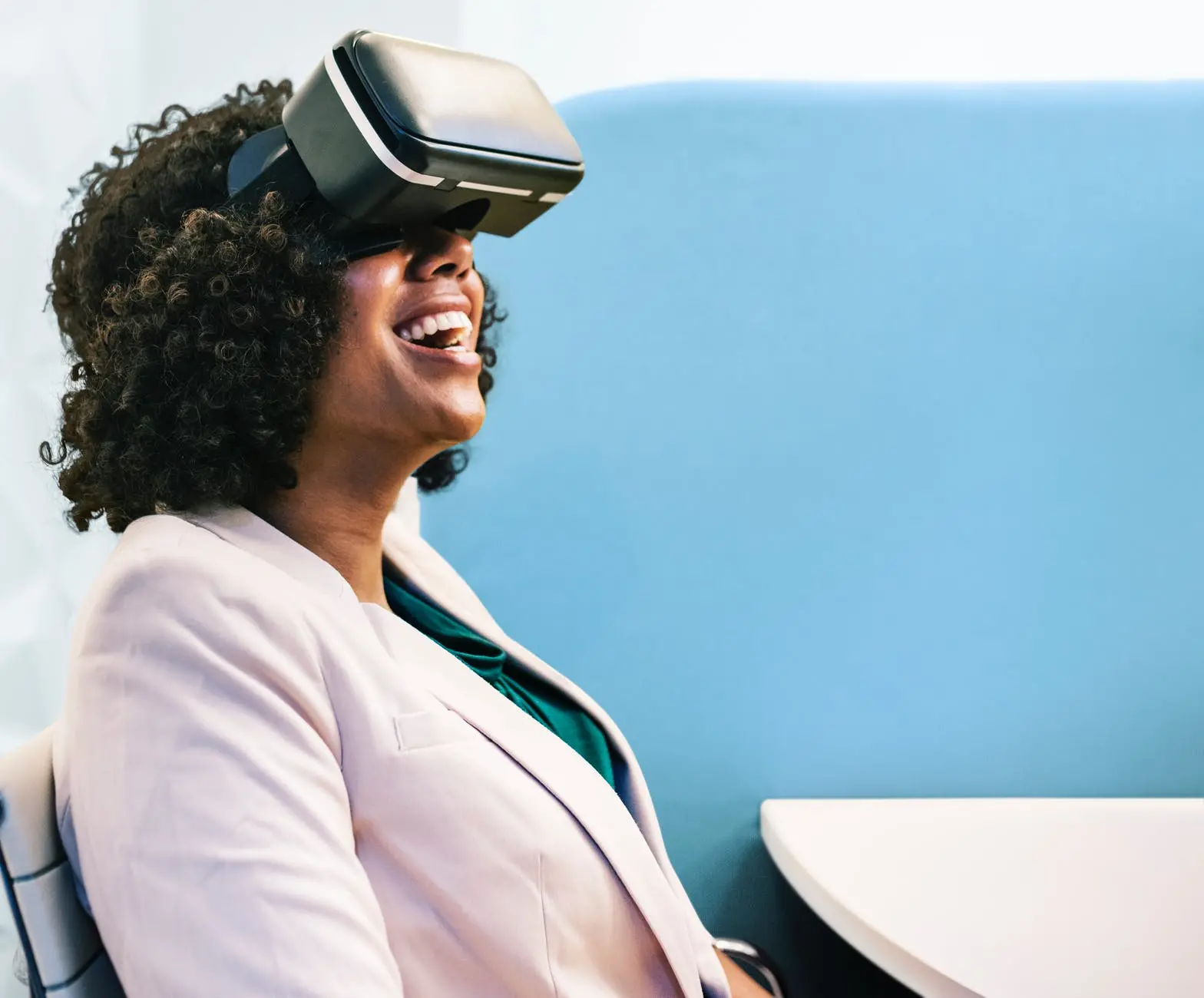 PHD's 2017 book Merge predicted how a handful of technologies will play a vital role in the inexorable union of man and machine over the next 20 years.
Virtual Reality is one such technology: Active VR users are set to hit 171 million by the end of 2018; spend will reach $143.3 billion by 2020; users are 53% more likely to purchase after encountering a brand in cyberspace.
So PHD's mission in 2018 is clear: to push brands into building capability across this new dynamic canvas.
That won't be easy. Even with Virtual Reality now in the hands [and on the faces] of the masses, many brands aren't considering VR in their strategy, even when it is great for delivering their core values. Also, it's all too easy to find half-baked or misguided executions from those who have deployed the technology,
In PHD's 'Virtual Reality for Brands' Playbook, we've set out to codify what 'amazing' looks like in VR. We've also affixed 'crime scene tape' around abject failures, to act as a salutary lesson to brands considering it.
It's worth giving a condensed version of those rules and regulations here:
Be Impossible
Start by setting your quality threshold exceedingly high. No one sets out to make appalling brand experiences, but making bad VR is as easy as falling off a virtual log.
Hit that threshold by working hard to convey a powerful experience that you could not encounter in the real world - a unique location, a fantastical environment, or a face-to-face meeting with a Hollywood Star.
Some brands get it. Like North Face who took virtual viewers to the very peak of Everest. But many brands miss the point of VR. See the FMCG brand who staged a virtual walkthrough of a pretentious bar full of snooty hipsters; something countless people do of a weekend in their real lives anyway.
Brands should also do more work to exploit the medium to its full potential. Rather than asking: 'where can we stick the 360 camera?', instead ponder: 'what immersive world could a brand deliver to a user?'.
Whilst we have a surfeit of branded sky-diving and rollercoaster VR videos, few brands have invested in experiences such as 'The Night Cafe VR' which teleports viewers inside a Van Gogh painting, allowing participants to wander around a fully realised 'post-impressionist' reality. It's quite wonderful. For me, this is a much more daring and innovative use of the tech than the umpteenth VR iteration of an extreme sport activity. Ultimately, brands should aspire to create their own sub-genres of VR.
Be Purposful
One of VR's chief benefits is its ability to administer deep levels of intimacy, connection and emotion. Brands who want to foster emotional connection with an audience have the perfect opportunity to align with heightened emotional states in VR. Brand's associating with wonder, awe, fear, relaxation, fascination in VR can make bold statements about their brand purpose. The key, however, is intensity. There is no room for subtlety on the inside of a VR helmet.
Brands should also employ VR to bring existing assets closer. Literally. Coca Cola recently extended their long-held association with the Christmas build up ['Holidays Are Coming!'] into VR with an fully-immersive branded sleigh ride, whilst Etihad gave users the opportunity to share a cosy bunk-up in a first class cabin with their prized influencer, Nicole Kidman.
The point is a simple one. If the key objectives are to move the audience emotionally, or forge deeper associations with existing assets, as a channel, VR is a innovative yet complementary addition to a comms plan.
Be Scalable
A vital aspect of VR is that it doesn't have to be expensive or difficult. After presenting Merge to clients, we're often asked: This is great for 2025. But what what do we do when get back to our desks this afternoon?'. We always respond in the same way: all these technologies have an easy entry point that exists today.
VR is no different: 360 VR cameras are available on Amazon for £80; Facebook and Youtube 360 offer a straightforward VR channel that can be amplified across their ecosystem with paid; VR company AdVir allows standard IAB banners to be programmatically re-purposed on to virtual canvasses inside virtual worlds.
In short, there are easy routes into the platform, and brands are entitled to experiment with VR in a simple fashion to start building capability and sharpen their creative weaponry, before leaping into the fully-developed deeply immersive experiences.
Let's be blunt about this. Following the rules above will not guarantee VR success. But NOT following them will guarantee failure. Like a future Olympian beginning gruelling training today in preparation for some distant date, PHD is imparting its VR guidelines now to ready clients for their immersive, transformational future. A future that is virtually here.