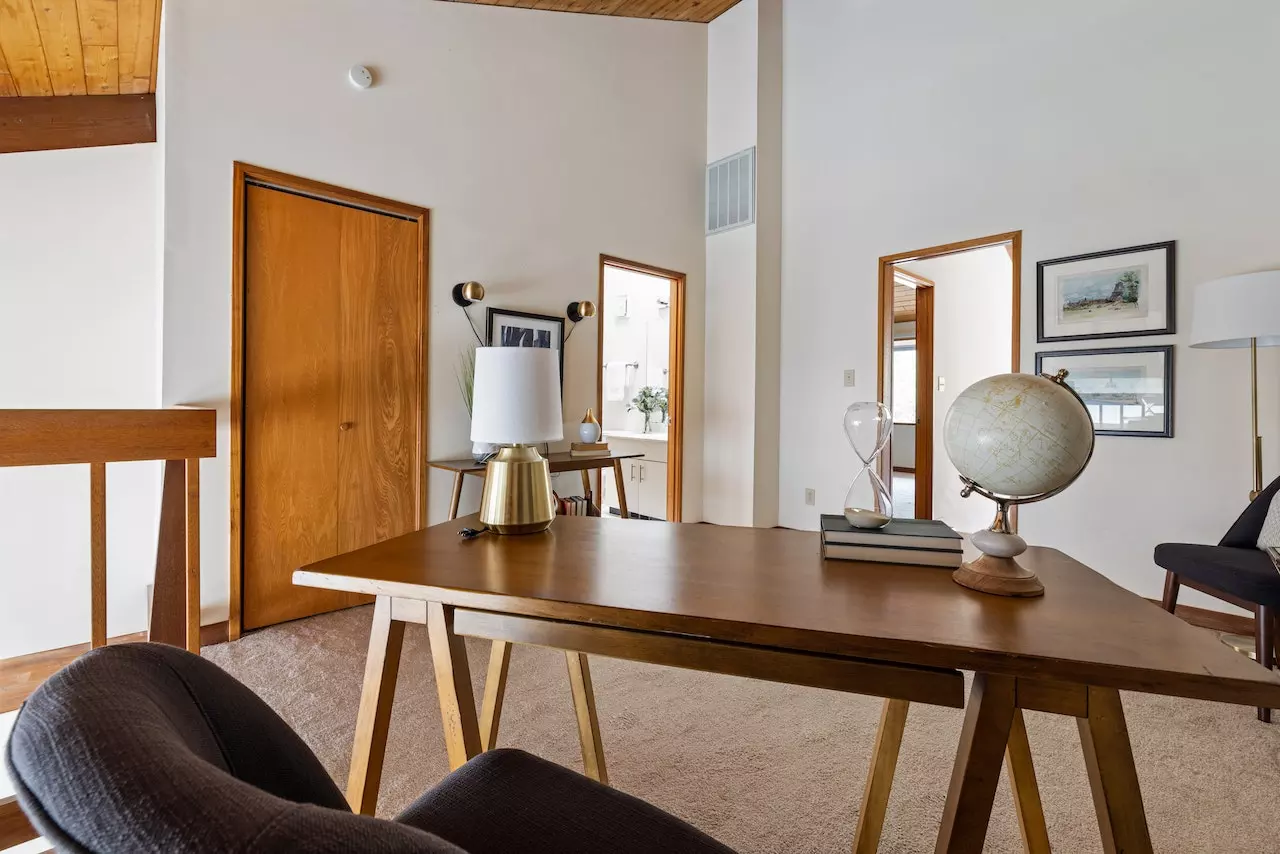 Many companies across a variety of industries have committed to reducing their environmental impact by creating environmentally conscious workplaces.
Now might be the right time to re-evaluate your spaces and business practices and determine what you can change to make a difference and set a path to a more sustainable future. As an employer, it is crucial to become conscious of the impact you have on the environment and look at ways of reducing your carbon footprint. Below we have put together a few tips that can help businesses of all sizes to start embedding sustainability into their strategies and encourage green behaviours.
Introduce A Recycling Program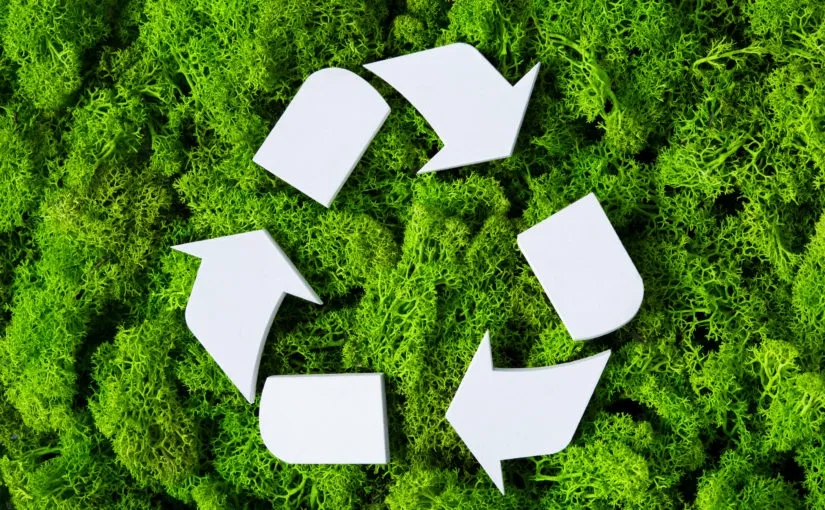 One of the best ways to encourage mindfulness around sustainability is to implement a recycling program in your workplace. It is important to provide education on responsible waste disposal by placing clear signage on designated waste stations. This will help employees distinguish between items that should go to recycling, compost, or in the trash can. You may also consider donating old computer parts or other equipment that might be taking up space in your office to local organisations specialising in the ethical recycling of old electronics. Moreover, you can offer other recycling options as well, such as metal or food waste, as this will optimise your company's recycling efforts.
Learn About Sustainability
If you are looking to practice your drive for sustainability and corporate responsibility, earning sustainability credentials can help you expand your knowledge. Signing up for the Business and Climate Change: Towards Net Zero Emissions online short course from the Cambridge Institute for Sustainability Leadership can help you upskill yourself in climate change risk, low carbon innovation, and adaptation measures. This short course will give you valuable insight into the strategic opportunities presented by climate change. As a result, you will learn how to rewire your business model for resilience and profitability, and walk away with an action plan to meet your personal and organisational sustainability goals.
Conserve Energy
There are many ways to conserve energy within your office, such as turning off the lights and electronic equipment during off-hours. This can also be a great way to save your company a considerable amount on your electric bill. It is important to clearly communicate your policies around reducing energy consumption so that everyone is aware of what they should do. For example, you may want to provide suggestions to employees, such as shutting down their computers at the end of the day or switching off the lights in meeting rooms that are not in use.
Reduce Paper Usage
Although the idea of creating an entirely paperless office might seem nearly impossible, it is still a great goal to set for your workplace. Nowadays there are plenty of reliable ways to reduce paper usage. For instance, documents can be shared and edited thanks to cloud-based services, reducing the need for printing. You can also have documents signed electronically. In cases where paper might be required, you can encourage the use of recycled paper. Additionally, instead of printing out notes for a meeting, you can make use of a computer or a projector.
Incorporate Office Plants
Incorporating office plants can not only help you create an aesthetically pleasing work space, but also reduce stress and anxiety for your employees and uplift the whole atmosphere in your office. Office plants can increase productivity and improve focus. In addition, indoor greenery is known to boost oxygen levels and eliminate harmful pollutants, such as carbon dioxide, formaldehyde, and dust mites. This will improve air quality and stabilise humidity levels. Take a look at these office plants for workplace wellbeing and bring sunshine to your office space.
Work From Home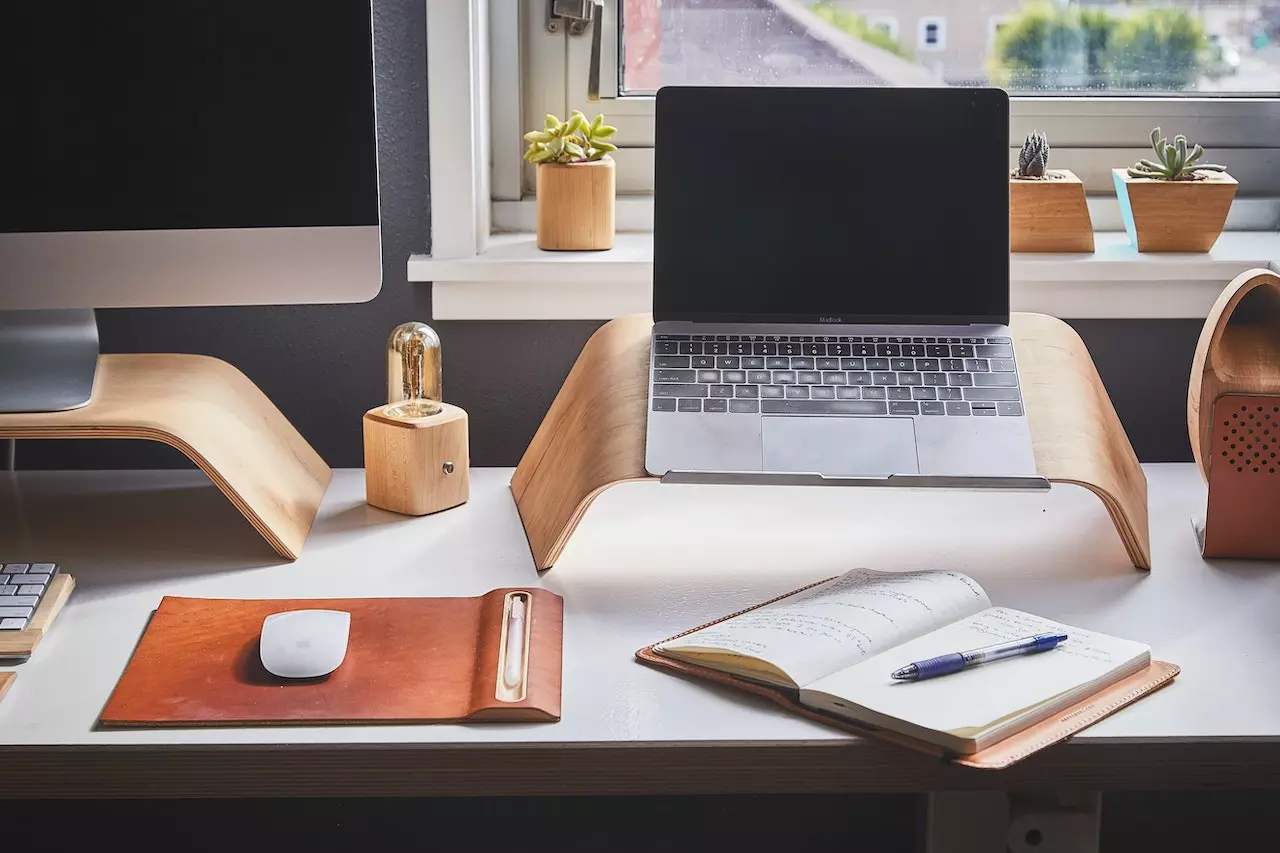 Introducing remote working is another great way to help the environment, as it can reduce travel emissions from employees' commutes and eliminate the need to heat, cool, and light offices all the time. This will lower electricity bills for brick-and-mortar offices and workplaces. Although the environmental benefits of remote work may seem small at first, they can make a big difference in the long run.
Promote Sustainable Transportation
Over the last few years we have learned that not all business travel is essential; video conferencing can be an effective alternative. Consider setting a time-based limit on when a flight is permitted. You can also support your employees taking alternative modes of transportation to and from the office. For example, you might want to encourage riding a bike, walking, or travelling with other colleagues for the work commute during the week. It might also be beneficial to create a travel policy, which can advise employees on how they should travel in the future, as this will set a commitment as an organisation.
Limit The Use Of Disposable Plastics
While plastic can be useful, as it is easy to transport and flexible, it can come at a high environmental cost causing harm to our environment such as our oceans. Although we are used to the convenience offered by disposable plastics, there are ways to reduce plastic usage in the workplace. Consider the disposables offered at your workplace, including plastic cutlery, disposable cups, Sellotape, plastic packaging, bubble wrap, and others. In most cases, you should be able to make reusable and sustainable alternatives. For example, you can encourage the use of reusable water bottles and reusable coffee mugs. You may also offer company merchandise to promote this initiative.
Get Your Employees Engaged
It is crucial to involve your employees in your environmental vision by getting them engaged in different green initiatives. You can collaborate with your employees to gather ideas on how your company can become more green. Encouraging employees to give their opinions will provide them with the opportunity to embrace your new sustainability mission and goals. This will also encourage bigger picture thinking and seeing how their efforts have contributed to the organisation's sustainability success. Consequently, they may be more satisfied and driven at work.
Think About Your Food Choices
Considering your food choices can refer to a variety of aspects. For example, this might be about using less packaging, or going for vegetarian and vegan options. This is because cattle are one of the biggest contributors to greenhouse gas emissions. As a result, going meatless even for a few days can be helpful. Also consider your drink choices, as many employees like to grab a cup of coffee on their way to work or during their break. Keep in mind that many coffee shops offer a discount when you use your own cup.
Give Back To Your Local Community
Creating an environmentally conscious workplace is a great place to start, but there is even more you can do to give back to your local community and environment. For example, it might be helpful to set up an annual volunteering day with a local charity, such as a food bank or an area litter-picking group. This can help you create a positive impact on those around you and set a good example for your employees and customers. It will also benefit staff members as they will be able to head out into nature and reduce the stress of their daily workload.