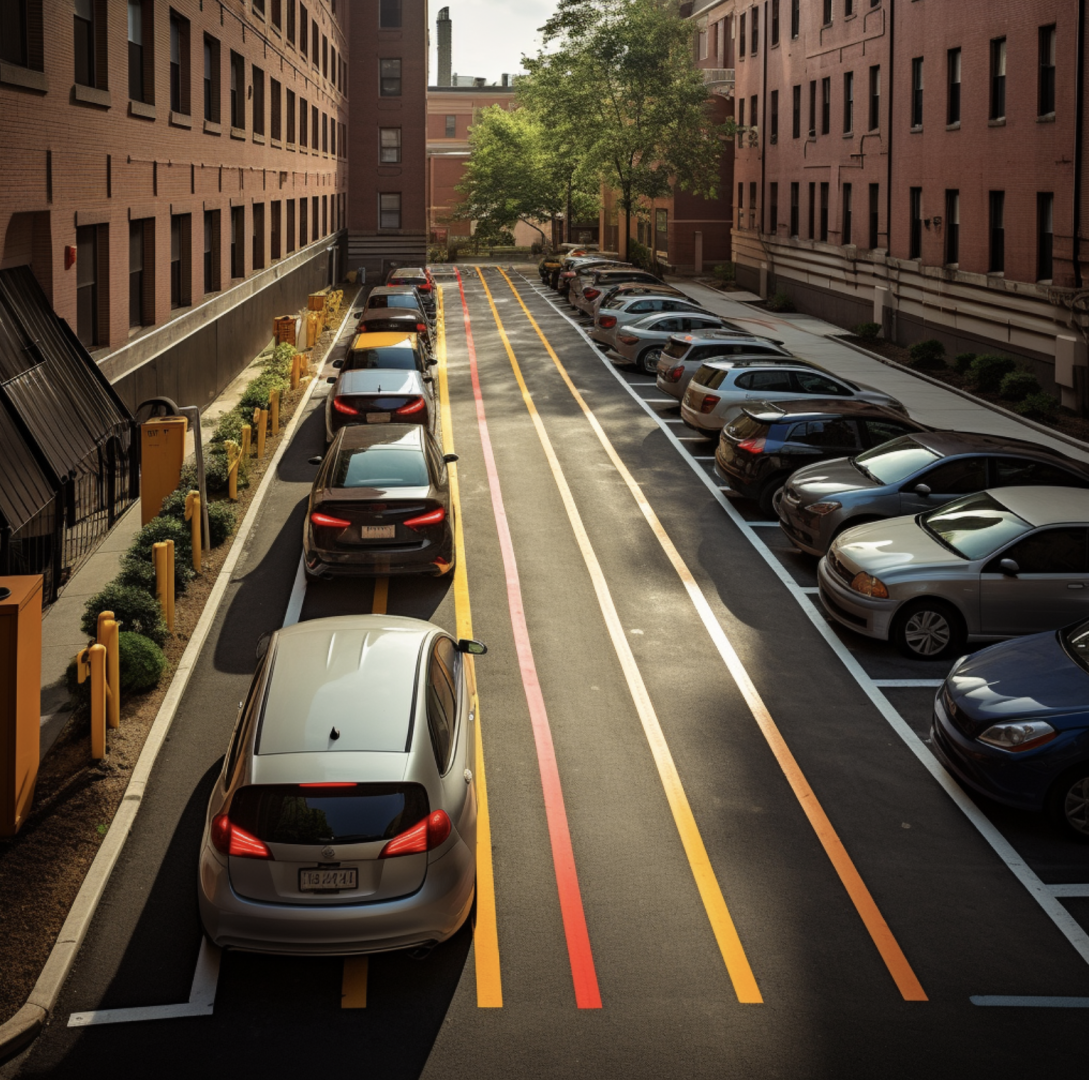 iPAM is an AI-driven solution that will help improve on-street parking management in smart cities with its state-of-the-art features.
It is the first eco-friendly solution that meets the requirements of the drivers and government, and parking lot authorities.
As the population of the cities and the number of cars continues to increase, traffic congestion is becoming a glaring problem. In many areas, cars are parked illegally, making it difficult for people to navigate through the city. According to Nationwide, more than five days' worth of fuel consumption, approximately 1.9 billion gallons of fuel in the USA, is wasted due to traffic congestion. Advanced traffic management systems to avoid congestion is becoming a necessity. Innovative technology such as iPAM (Intelligent Parking and Automation Management) will make on-street parking management and decongesting roads easier. It is designed to help city dwellers, and parking attendants overcome challenges faced while parking. iPAM will ensure a smooth flow of traffic.
How Does IPAM Improve On-Street Parking Management?
iPAM is an intelligent solution integrated with computer vision and LPN (License Plate Numbers) technology for efficient gateless and on-street parking management. It is an AI-driven software that also supports special parking requirements for specially-abled people. It is the first solution that supports parking lot operators and government agencies to monitor and manage parking spaces. iPAM is an eco-friendly solution as it has in-built features to support charging capabilities for electric vehicles.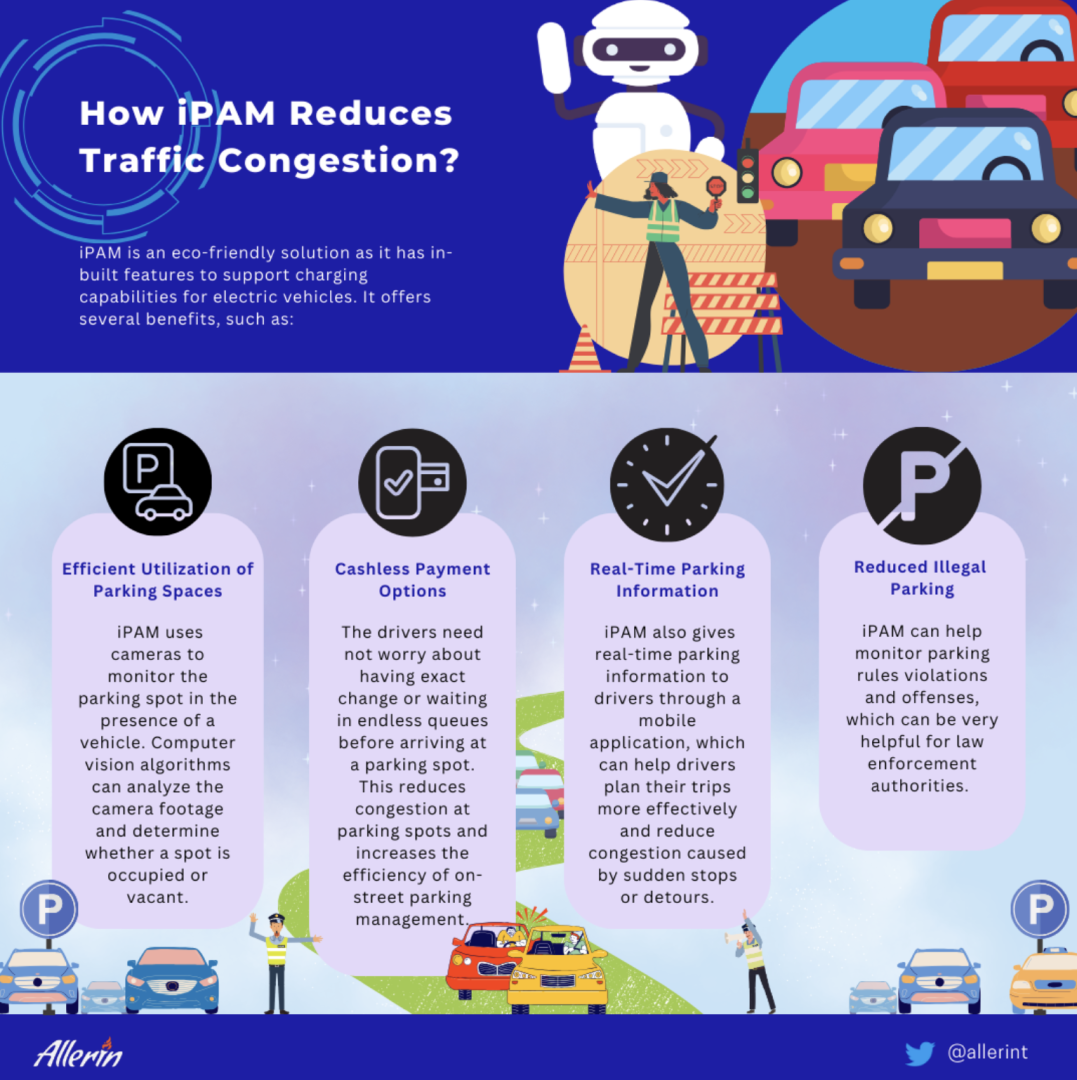 Efficient Utilization of Parking Spaces
iPAM reduces traffic congestion by guiding drivers toward available parking spaces. This reduces the time spent searching for parking spots and decreases the number of vehicles circling the block, reducing traffic congestion. iPAM uses cameras to monitor the parking spot in the presence of a vehicle. Computer vision algorithms can analyze the camera footage and determine whether a spot is occupied or vacant.
Cashless Payment Options
iPAM can be linked to a payment application to provide a cashless payment option to drivers while securing a parking spot. The drivers need not worry about having exact change or waiting in endless queues before arriving at a parking spot. This reduces congestion at parking spots and increases the efficiency of on-street parking management.
Real-Time Parking Information
iPAM uses deep learning to identify the inflow and outflow of vehicles to a parking lot and provides predictive analytics to manage the parking situation. It also provides weather alerts to help make the right travel decisions. iPAM also gives real-time parking information to drivers through a mobile application, which can help drivers plan their trips more effectively and reduce congestion caused by sudden stops or detours. For example, if drivers know a parking lot is full, they can avoid that area and look for alternative parking options.
Reduced Illegal Parking
Illegal parking is a major factor in traffic congestion, as it can block traffic lanes and impede the flow of vehicles. iPAM can help monitor parking rules violations and offenses, which can be very helpful for law enforcement authorities. For instance, iPAM can use license plate recognition technology to identify vehicles parked illegally and automatically issue a parking ticket. This reduces the need for manual enforcement, which can be time-consuming and expensive. Implementing iPAM can reduce traffic congestion and significantly improve on-street parking management in populated cities. With real-time data on parking spot availability, drivers no longer have to circle the parking lots to find the right spot. This reduces a considerable amount of fuel wastage. Thus, iPAM plays an important role in improving traffic flow.