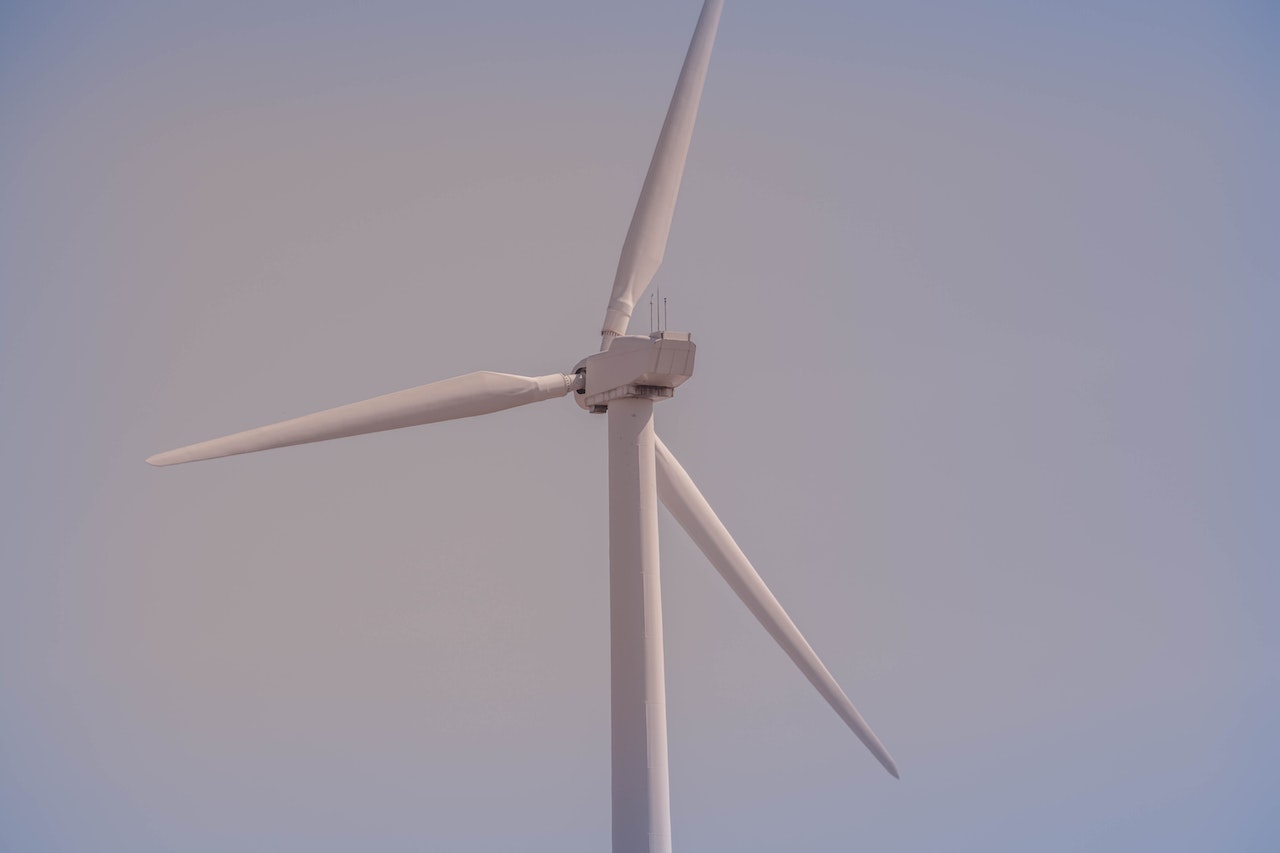 How can organizations be sustainable without having to compromise on scaling performance, costs and security?
We can make the fastest progress addressing the world's most urgent sustainability issues when ESG value and business value are aligned - with technology leadership and impact measurement both critical enablers to accelerate everyone's journeys, tailored to organizations of any size. Reflecting back to 1987, when the UN's Brundtland Commission established the definition of sustainability as "meeting the needs of the present without compromising the ability of future generations to meet their own needs" the time is now to reflect on the vectors of change impacting this aspiration, consider how far we have come and the leading challenges that remain, especially key 'intention-action' gaps, something I recently discussed with the Prime Minister of Luxembourg in parliament.
And to support exactly this vision, it has been a pleasure to discuss the latest expectation and behavioral trends, technology, people and research making a difference with Christina Shim, VP/Global Head of Product IBM Sustainability Software and Nada Gemayel Santiago, Principal Product Manager, IBM LinuxONE Hardware Solutions. In this 'sneak-peak' article accompaniment, we share some highlight moments and knowledge assets from our conversation – with our full Tomorrow's Tech Today podcast discussion available to listen to now here.
ESG Vectors of Change – The Sustainability Turning Point
I believe we stand at a moment of ESG resonance that must wholeheartedly be harnessed and underpinned by the power of the ecosystem. Today partnership is a pivotal lever for innovation and growth, something I reflect on here in relation to the expansion of IBM's partner ecosystem alongside an expansion in collaboration too, with the new MOU with Juniper Systems the most recent example – more on this here. With the complexity and speed of today's modern markets, coupled with the many 'known unknowns' of this decade – it is clear change takes the collective co-creativity, will, expertise and resources which can no longer be solved by a single company.
Beyond all other times we are seeing extended and cross-functional dialogue across stakeholders - the people, the communities, the regulator, the investors all pressing for action – and then critically, beginning to evolve behaviours when heightened expectations or indeed compliance requirements are ultimately not met. Research by Glow brings this into sharp focus with 1 in 4 consumers recently changing products based on a brand's ESG performance, dovetailing with Accenture's study that finds companies who take the lead on ESG issues outperform their peers financially, generating up to 2.6 times more shareholder value. It perhaps not surprising then to see that some 34% of organizations have published official decarbonization targets to tackle climate change (Climate Trade 2022) alongside the continued rise of various ESG measurement models, accelerated adoption of more robust Science-based targets and the heightening trend to link sustainability performance to executive pay.
But alongside this positive trajectory of ESG change, there remains challenges, complexity and significant gaps along the intention-to-action continuum. Indeed, as the WEF Global Risk Report 2023 recently foregrounded, we are experiencing a 'poly-crisis' of inter-connected risks with Climate Action identified as number one, and Economic Downturn, the Cost-of-living and Energy Crisis, Societal Polarization and Geo-Economic Warfare also leading concerns.
Bringing this into context, in the latest IBM Institute for Business Value study, whilst nearly half of CEOs indicated that increasing sustainability is one of the highest organizational priorities in the next 2 to 3 years, some 57% raised difficulties in clearly defining and measuring ROI and economic benefits as one of the greatest challenges to actually achieving these objectives. Further still, this research finds that whilst some 86% of companies have a sustainability strategy, only 35% have actually acted upon it.
So the question becomes, how can organizations still be sustainable without having to compromise on scaling performance, costs and security too? And how do we manage this in a global risk context that is increasingly unpredictable and often out of our direct control?
Technology Trends and ESG Leadership
Firstly, it is imperative to stress that there are many elements where we can have individual and organizational agency to make a difference – from technology through to culture, it is critical to find the most effective way to optimize people, operations and community and bring all together. A heritage of authenticity and leadership in this space absolutely supports this, especially with the concerns around greenwashing that is rising across verticals, as exemplified by this recent investigation by Reuters, a highly recommended read.
In respect to IBM, voluntarily disclosure around environmental policy started as early as the 1970's, with action on carbon emissions originating from 1994 - and as Christina describes in the podcast, alongside enabling sustainability impact for its customers, IBM has also been able to decrease its own carbon emissions real estate footprint by some 62%. Superb to see! In combination, this bringing together of transparency, commitment and accountability over time absolutely supports fostering a shared vision and probably the biggest currency of our time – consumer, employee and ecosystem partner trust.
With regards to ESG and sustainability outcomes more specifically, this also starts by taking a 'from the design up' approach - with an excellent reference resource around what good design 'looks like' now available here alongside the technology industry's first position paper on how to design for sustainability – a very worthwhile read. Baking in these considerations from the architecture up is key, with attention made to areas such as caches, offset processors on chip accelerators, AI encryption and compression, you can run at the highest level of utilizations, resulting in running more workloads on less hardware! As described by Nada in the podcast, the imperative here is to bring together collective value by offering sustainability without compromise and with consistency, so that organizations of all sizes:
'… can still grow, they can still scale, they can still be sustainable without having to compromise on scaling performance or security… backed up by (IBM) having actual data and proof points that show that our systems are built with sustainability in mind'
Nada Gemayel Santiago, Principal Product Manager, IBM LinuxONE Hardware Solutions.
Technology Solutions across Hardware and Software
Exploring technology solutions in more detail now, let's focus first on hardware. The launch of the IBM LinuxONE Emperor 4 marks a milestone in baking-in sustainability considerations from the architecture up, featuring in built capabilities that can reduce clients' energy consumption – with added business benefits too! With many organizations today navigating challenges such as data volume, space management, scalability, security and server sprawl - alongside typical data center consumption rates of some 200 kilowatt hours per year.
A move to the IBM LinuxONE series can address these needs – resulting in a datacenter floorspace reduction of 50% and reduced energy usage of 75%, whilst also increasing both resiliency and security * It is perhaps no wonder then, that the Emperor 4 was recognized with the Sustainable Product Award at the SEAL Business Sustainability Awards in December 2022 – this honours the most 'innovative and impactful products that are literally purpose-built' to support a more sustainable future. This absolutely embodies the ethos that the greenest energy will always be the one that you don't consume!
Putting this into context with the example of IBM client CitiBank – this also heralded a performance increase of 15% as well – the embodiment of shared value impact! And alongside the podcast, you can learn more about the Citibank case study and 'the how' of building a secure and sustainable enterprise with MongoDB and IBM LinuxONE in this enriching panel discussion available on demand - some excellent insights here!
Additionally, before moving onto consider specific ESG software advances, it is important to stress the criticality of the technology foundation underpinning this. I believe that realizing the value of hybrid cloud and artificial intelligence remains a central CIO priority for 2023 with heightened recognition of 3 priority pillars that will determine the realization of smarter and more integrated, responsive and sustainable business outcomes. As IT will become ever more decentralized, open and secure, Automation will catalyze the future of work and leaders/winners will scale the value of their data by employing AI. The hybrid cloud software afforded by IBM helps achieve these initiatives by:
✅ Building upon an open, modular services architecture for any cloud
✅ Protecting and extend existing investments
✅ Supporting you from the strength of an ecosystem of partners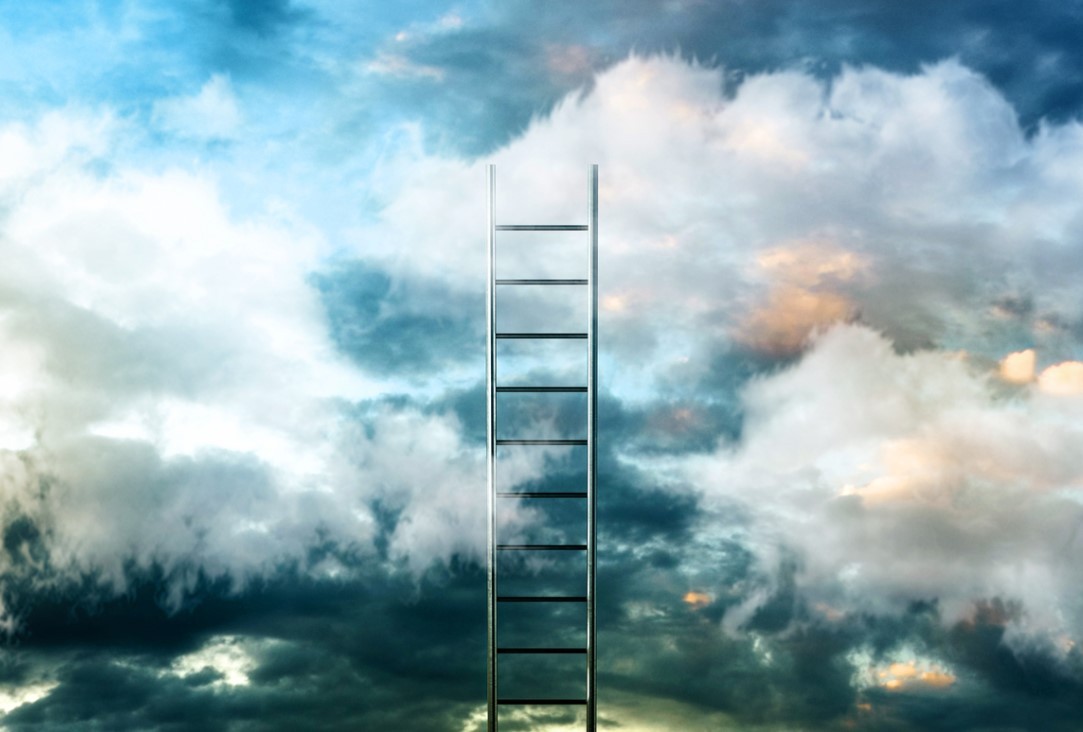 Indeed, every element of this hybrid cloud platform—including Red Hat OpenShift IBM Cloud and IBM zSystems performs an essential role in delivering on today (and tomorrow's) performance, resilience, efficiency, security and sustainability critical workload needs.
Dedicated ESG Impact Support
When it comes to ESG, measurement really does matter! We have already explored the acceleration of measurement and reporting tools related to ESG, which is also coupled with a heightening around governance and compliance requirements too. As just one recent example, the International Sustainability Standards Board (ISSB) recently agreed that its initial IFRS Sustainability Disclosure Standards will be effective as of January 2024. But as I discuss here with Sarwar Khan, Global Head of Digital Sustainability at BT Group and brought to the fore by Christina in the podcast, a key challenge relates to data value optimization and measurement:
'operationalizing sustainability and the challenges of (having) the right data, right place - we're often talking about hundreds of different data sources to be able to make sense of where you are in terms of a baseline for your business, and where you need to then take action to get to where you are committed to for your business too …. [even] many Fortune 100 & 500 are still using spreadsheets to manage their data - you can imagine how challenging that is'
Christina Shim, VP/Global Head of Product IBM Sustainability Software
Addressing this need head on, the IBM Envizi ESG Suite is used by leading organizations across the world for simplified ESG data capture, consolidation, management, analytics and reporting, affording a single system of record. This is ever more critical when we also consider that some 5.5 X of emissions (or more) originate from the Supply Chain alone. Any organization that is serious about decarbonization should clearly report on and reduce their Scope 3 emissions – an excellent guide to support this is freely available here.
Personally, I love the fact that Envizi key features such as Data Foundation and Hierarchy, Data Health Check, Sustainability Executive Report, CSR report, Performance Dashboard and Utility Analytics Report are now available to experience first-hand with a free trial, all the information on this is available here. And after completing the ESG Envisi Essential and Fundamentals course recently myself, I can personally attest to the educational support available, ease of use and capacity to embed these insights in the day to day decision making of a business. An example of the Utility Performance Dashboard is highlighted below.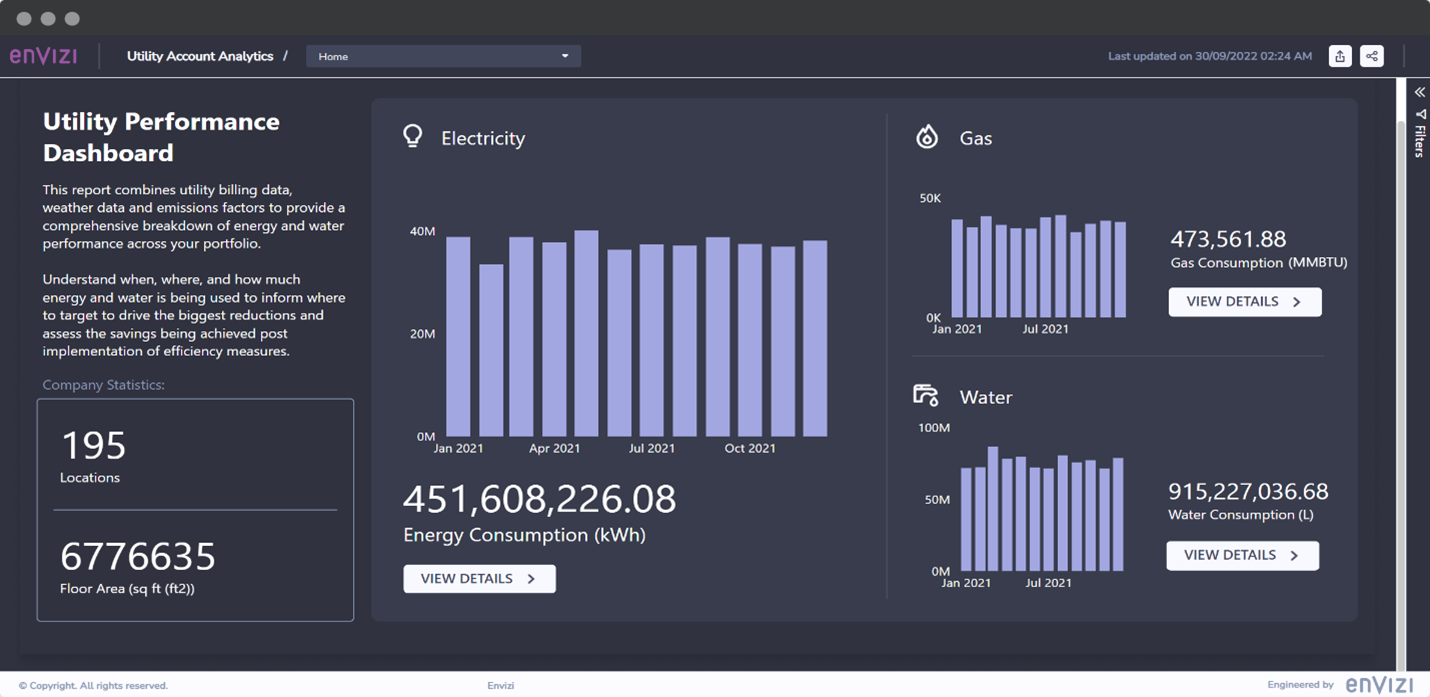 Sustainable asset management, enabled by the right technology, can help organizations gain greater visibility of their operations, something especially relevant to utilities as they rapidly scale to meet the rising strain and demands on power grids, notably with the ongoing 3 pronged energy crisis across security, resiliency and cost. Envizi and tools like IBM Maximo are supporting utilities to become better prepared to accelerate the clean energy transition that is imperative to enable a low carbon economy - a lovely example here with Downer Group which is resulting in enhanced predictive maintenance for more predictable trains. Further, working together with IBM, Downer Group is now moving on to focus on cutting fleet energy usage too – again, enabling business and societal impact, for shared value that scales!
As is clear from this discussion, there is so much happening in the ESG space and so many opportunities to be part of the change at individual, team, family, organization and community levels, and from technology to measurement, and from culture to skills perspectives too – the list just goes on! I hope this encourages you to take a fresh look at all things ESG, to ask deeper questions, to think across growth, evaluation and risk perspectives - including around who you are including in your business value chain and partner ecosystem - and to be reassured that there is significant support available to help navigate the many vectors of change impacting us all today.
'Enabling ESG impact involves all of us. It has to do with every single person, in every single role, and every single function - in organizations of any size. The analogy of 'shared responsibility' often cited within Cyber Security, provides an example of the cultural shared value commitment that it is critical to instill, supported by an holistic focus on technology support, process and change management, skills development and measurement capture, analysis and reporting, that is consistent, comparable, reliable – and can ultimately be applied for real-time value'.
Sally Eaves, Chair of Global Cyber Trust, GFCYBER
Without risking spoiling additional insights from the podcast episode with Nada and Christina, I would love to invite you now to listen in here as we expand further on unpacking what embedding sustainability by design really 'looks like' for hardware and software including strategy, measurement, reporting, supply chain, asset management and beyond. We also focus on Green IT and Responsible Computing, and explore the pivotal role of hybrid cloud to advance today and tomorrow's integration, visibility and flexibility imperatives. So if you are currently navigating how to achieve the balance of optimizing operations and cost, whilst also reducing waste and emissions, I believe this deep dive could not be more timely!
And finally, also please look out for a follow up special on increasing diversity in ESG and technology more broadly from Christina, Nada and myself next month – a shared passion! And I would highly recommend taking a look at this fantastic Sustainability Accelerator opportunity too – as I say, there are many ways to make a difference and support to help you make a change!
Many thanks for reading and listening - all feedback and follow-on questions are most welcome
Thank you! Sally