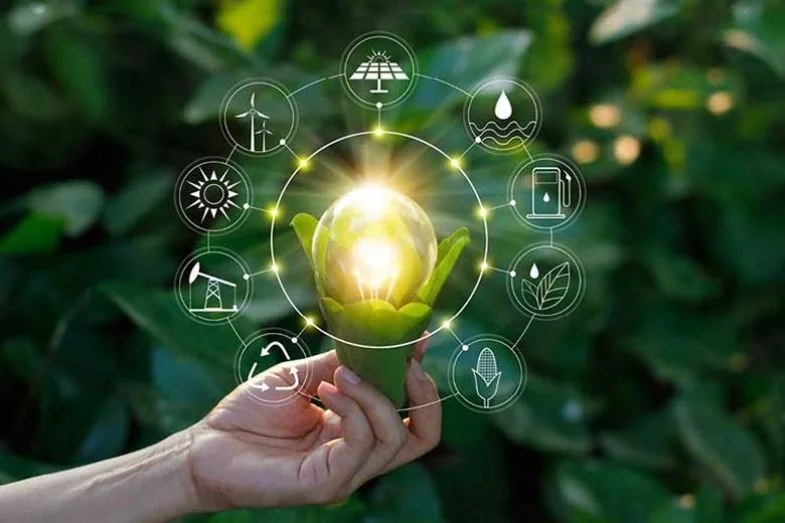 Your company is not just a key contributor to the business landscape or even your particular industry.
As a company leader, it's important to understand that your enterprise is also a contributor to the environment. Unfortunately, many businesses continue to be negative contributors. Between large-scale waste creation, resource overuse, and the production of 24% of global greenhouse emissions, industrial activities are problematic.
It's clear this situation can't continue. We've reached a point where urgent change is needed and every business has an ethical duty to do its part. Nevertheless, this doesn't mean the only incentive to make green alterations is your responsibility to the planet. You'll find there are various sustainable measures you can implement that also improve the financial health of your business. Explore these key green initiatives that are good for the planet and your bottom line.
Sustainable Packaging Protocols
How you produce and utilize packaging can impact both the planet and your business. There continues to be an overreliance on the implementation of single-use plastics. This isn't just limited to shrink-wrap or blister packs for products like gum or medicine. With the continued rise of e-commerce, too many companies continue to utilize bubble wrap and polystyrene foam. It's important for the environment and your bottom line to conduct more responsible packing protocols.
Be strategic to achieve the most positive impact without putting pressure on your capital. Adopt packaging design that reduces your carbon footprint and financial output, simultaneously. Downsizing your packaging dimensions to more closely fit your products reduces excess waste and unnecessary material expense. Be thoughtful about your package layering, too. Having separate materials to hold, display, protect, and ship the product is both wasteful and costly. Plan your packing from the outset to reduce by at least one layer, if not more.
You should also consider how your approach to shipping might result in unnecessary packaging. When customers make multiple orders, prioritize consolidating the number of packages you send. Even if one of the items is out of stock, it's worth asking customers if they don't mind waiting for the other items until the remaining piece is back in stock. Let them know this is part of your commitment to sustainability. It also means your company saves money on both packaging and shipping.
Efficiency Measures
Many of the money-saving sustainability measures for business surround how efficiently you're utilizing resources. Energy consumption is especially tied to both reducing your carbon footprint and your expenses. However, you'll also find automating some of your processes minimizes the resources wasted from errors and inefficient manual activities. Explore where you can create better efficiency across multiple areas of your business.
One of the simplest approaches to this is to adopt energy-efficient initiatives across your organization. This should start with simple elements such as installing energy-saving light bulbs and investing in ENERGY STAR appliances. These reduce your energy consumption and your overhead in the long term. You can also incorporate smart resource management tools. Smart thermostats and HVAC systems help ensure you only use as much energy as is necessary. They also remove the potential for employees to inadvertently leave such devices running when they're not needed.
From a financial perspective, it's also worth looking at which green efficiency measures can provide your company with tax advantages. The U.S. government allows for tax deductions for the cost of energy-efficient upgrades and accelerated investment recovery on smart meters. Some states also offer their own green resource efficiency incentives for businesses, particularly concerning investment in electric vehicles. Do some research, and you may be surprised at how an upfront investment in efficiency upgrades can save your business money over time.
Mindful Marketing
It may not seem like it, but your approach to marketing can impact both the planet and your bottom line. With most marketing campaigns, the focus is on how to gain the most engagement in return for your investment. This doesn't always lend itself to considering the nuanced benefits that can come from greener marketing methods.
On the most basic level, it's important to adopt measures to minimize the marketing methods that produce waste. This means eliminating the unnecessary physical advertising, mailouts, or swag you use to entice potential customers. If you are utilizing these, ensure they're made from recycled, recyclable, and biodegradable products. Purely digital marketing methods already tend to be more cost-effective and green than traditional approaches. However, it's still important to host your online assets on energy-efficient servers and software suppliers whenever possible.
This may seem like a significant amount of work to ensure your marketing is sustainable. However, it's important to understand your visible commitment can have a huge impact on brand awareness and customer loyalty. Not only does this reduce your costs for production, but it can improve your bottom line by garnering support from sustainability-minded consumers.
Consumers are making purchasing decisions based on sustainability and actively seeking out companies that demonstrate authentic efforts. Digging deep and being mindful about how all elements of your marketing affect the environment prevents accusations of greenwashing for your own benefit. Not only are you making genuine headway in protecting the planet, but there's also the potential to gain sales from the environmentally-conscious public.
Conclusion
Adopting green initiatives can both minimize your negative impact on the environment and boost your bottom line. Utilizing sustainable packaging design principles reduces waste and mitigates unnecessary capital expenditure. Similarly, energy efficiency protocols lower the pressure you put on natural resources and can also be applied to tax incentives. Green marketing methods can have reputational benefits, too.
While urgent change is an ethical responsibility of all businesses, don't forget that there are also clear financial benefits that come along with this change. When you act sustainably, everybody stands to gain positive outcomes.