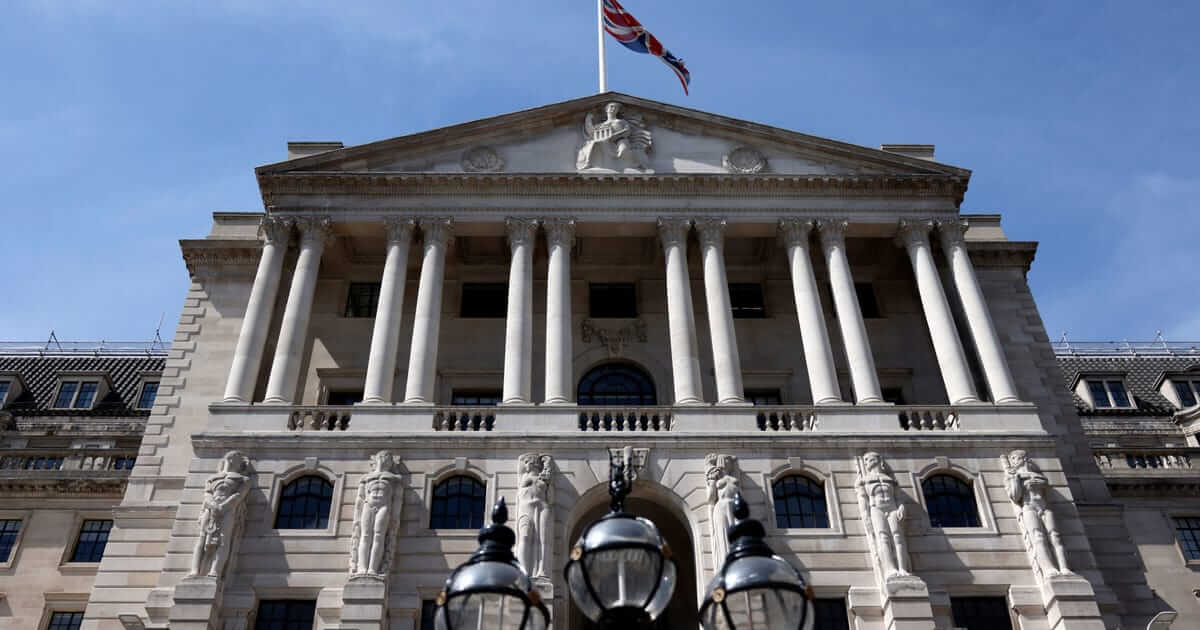 Inflation remains at 9.9%. The United Kingdom has likely already entered a recession.
For the first time in history, the pound is on track to hit parity with the dollar before the end of the year.
Serious questions are already being asked about the economic competency of the new government.
Right now, the UK is looking less like a safe haven for investors because the British government is making a huge, frankly head-scratching wager on tax cuts that turns years of fiscal policy on its head.
The pound lost nearly 3.6% against the dollar Friday and continued to fall Monday when the market reopened.
"Global financial markets have seen significant volatility in recent days," the Treasury says.
Yields on U.K. government bonds have rocketed following the government's budget — meaning their prices have fallen drastically (bond yields move inversely to prices).
The "mini-budget" announced by the U.K.'s new government Friday has sparked a level of market volatility not seen in the country since the Covid-19 crash or the 2008 financial crisis.
It has since recovered slightly, trading around $1.08 at 8:30 a.m. Tuesday, but remains at what was — until last week — a 37-year low. It has fallen from $1.35 at the start of the year.
Britons are already struggling to pay for food and fuel as inflation hovers around 9.9%, and a weaker pound will only make those essentials more expensive.
The Bank of England announces it will step in to calm markets after the government's tax-cutting plans cause the pound to slide.
Market turmoil leaves more than 2 million homeowners facing sharp rise in borrowing costs over next two years.
Pantheon Economics calculated that an average household refinancing a two-year fixed rate mortgage in the first half of next year would see monthly repayments jump from £863 to £1,490.
UK Chancellor Kwasi Kwarteng has strongly defended the tax cuts - he is due to meet with investment banks today.
The Bank of England said it would buy government bonds on a temporary basis to help "restore orderly market conditions."