In the 1970s, it looked like the world would soon run out of oil.
As the global economy was flourishing, it was using a lot of oil - and the amount of oil we could drill couldn't keep up with the consumption.
Thankfully, we never ran out of oil.
Not, it didn't happen because countries found more oil or got better at taking it out of the ground.
Rather, the world could overcome the oil crisis because countries started building more energy-efficient cars, factories, and homes.

The world saved and grew its "energy wealth" not by increasing its energy but by decreasing the energy it needed.
I've picked this real-life event from the book "The Psychology of Money." It aptly highlights the prominence of savings.
Finding more energy is difficult since it relies on a slippery mix of having the right geology, geography, weather, and geopolitics. However, becoming more efficient with the energy we use is largely in our control.


The same is true with money.


When fighting against a financial crisis or finding ways to create wealth, most people look out for asset classes that can make them money in a short period. However, there is a better way to overcome the financial crisis or grow your money despite earning below-average returns.
You can put money to work by saving a portion of what you earn. If you increase your savings rate, you can build wealth even with 10% annual returns, while others take a higher risk and grind 80 hours weekly to make 15-16% returns.
But Why Do I Need to Save Money?
Sure, you might want to find out aggressive investment options that multiply money overnight. But it isn't as easy as it sounds.
Sometimes, the situation won't be feasible. Sometimes, you would be in two minds about whether to invest your money in Option 1 or 2.
In times like these, savings take the stress away from you. You can wait for the right opportunity to pounce when you save money.
When you don't save money, you're forced to accept whatever people throw at you. Then, you have to compromise with the situation by accepting low-benefit offers, investing in risky asset classes, and making bad financial decisions that may hurt you later.


Savings give you enough time and flexibility to wait for no-brainer opportunities without pressing the panic button.


I Don't Earn Enough at the Moment. How Can I Increase My Income and Eventually Save Some Money?
I hate to break it to you, but you don't have to wait for your income to increase before putting aside a portion of it every month. An easier—and more feasible way—to save money is to learn to be happy with 'sufficient' money.
If you reduce your current expenses and spend the money wisely, you can save money even if your income remains the same or grows slowly.
How Can I Enjoy Saving Money?
Let's be honest—nobody likes to save for the future.
Why save for later when you can spend on what you want today, right?
To solve this mindset issue and make people serious about their long-term saving goals, brands have gamified the perceived unpleasant task of saving for the future.
Gamification doesn't mean turning a finance app into an actual game (although it could be).
It's about leveraging specific gameplay principles, design elements, and mechanisms in a non-game context.
Here, features like points, scoreboards, leaderboards, objectives (via missions, challenges, etc.), ratings, badges, avatars, etc., are integrated into the app's user flow. These features stimulate positive emotions and convert a tiresome process into a fun activity.
Dangling the carrot motivates people to level up, progress to the next level, and tick off their financial goals.
According to a study conducted by Bayes Business School, consumers could be 20 per cent more likely to reach their savings goal if they are offered psychological rewards by banks and financial institutions.
In the past, companies have used this psychological trick to cultivate new habits in people. For instance, Duolingo motivates people to learn a new language, while Zombie Run encourages everyone to be physically active—using progress trackers and rewards.
These small rewards and recognition tap into the brain's pleasure centres associated with rewards.
Result? Dopamine is released and serves as future motivation to nurture healthy habits.
How Are Financial Brands Using the Concept of Gamification?
Brands are replicating the gamification used in physical fitness for financial wellness. They encourage people to meet their savings goals by tapping into their brain's reward circuitry via small, incremental, and easily achievable wins.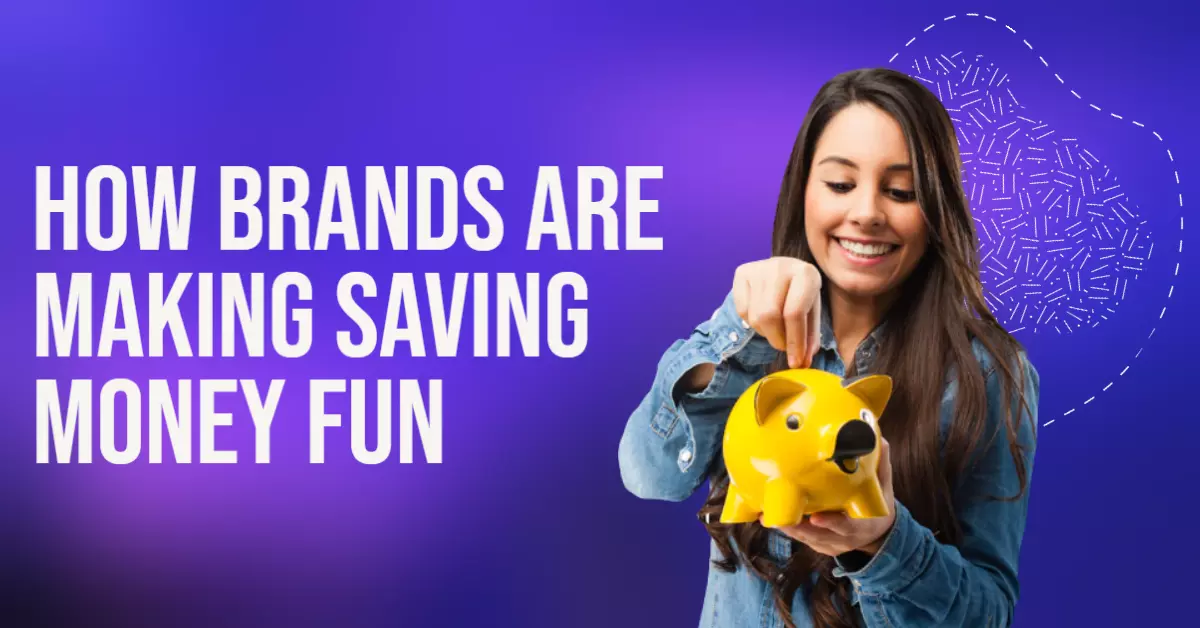 Raiz, an Australian fintech brand, allows you to invest spare change automatically from everyday purchases into a diversified portfolio. You can also shop through Raiz Rewards and the bonus cash back is invested into your account.
Fello, a fintech brand based in India, gamifies savings by offering you a gaming ticket for every rupee you save and invest. You can invest in strong assets with low risk and steady growth, like digital gold. From the games you play using the gaming ticket, you can earn up to ₹ 1 lakh in games every week.
Deciml, another micro-investment platform in India, encourages users to invest their spare change via round-ups, just like how Raiz does it in Australia.
These companies have created a convenient way for Millennials and Gen-Z to sort their finances and build good money habits.
Way Ahead
Currently, 4.3 per cent of Indians invest money in the markets. Financial literacy in India has a long way to go.
By gamifying savings—the most important money habit—brands have made the process of managing money fun.
As aptly said by Morgan Housel in The Psychology of Money, "Personal savings and frugality are more in your control and have a 100% chance of being as effective in the future as they are today."
If Millennials and Gen-Z can learn how to save money, it will create a strong foundation for them to do their financial planning and achieve both short-term and long-term goals.
What are your thoughts on the 'gamification of savings?' Will it increase financial literacy in India? Or is it just another trick of the light?
Share your thoughts in the comment section