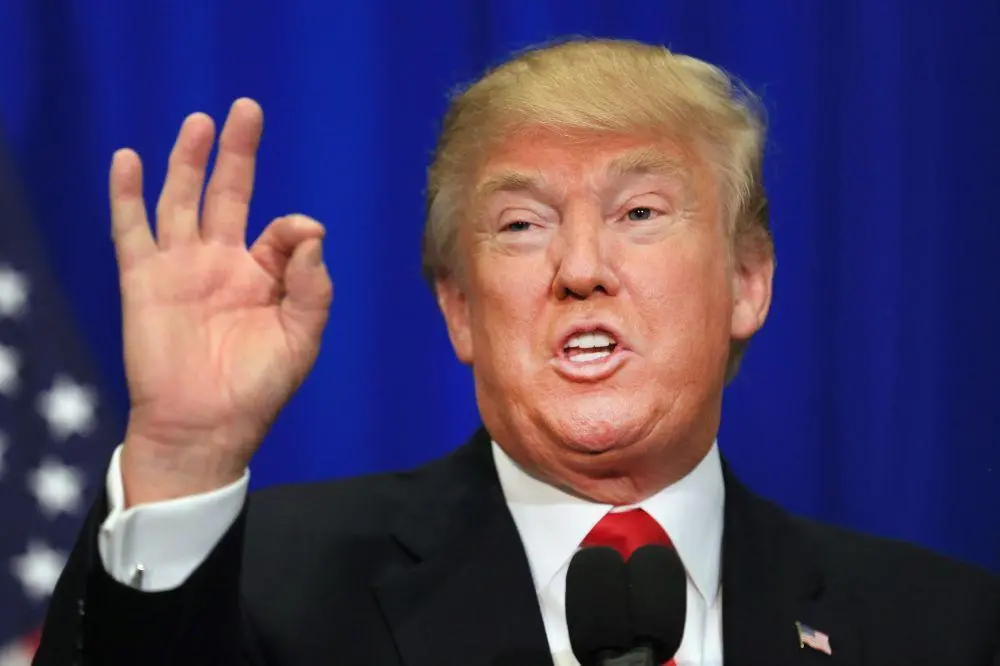 Kennedy, Johnson, (Nixon), Ford, Carter, Reagan, Bush Clinton, Bush, Obama, then, Trump. What would the great political interviewers of the past made of Donald Trump? I doubt many would have risked interviewing him for fear of being arrested (or worse).
Has there ever been a President that has had to openly justify his sanity? It is true that there have been some unsavoury Presidents (and candidates) even in modern times but there has been nothing to compare with Donald Trump.

Being a man of the people almost never applies to Republican Presidents! Check out the list above. Kennedy, Carter, Reagan and Clinton are the only Presidents over the past fifty years who could even pass for "men of the people". Reagan was clearly an anomaly!

First he isn't a politician, then he is. No matter what any Americans politics are, there is no doubt he has devalued the Presidency. He sells himself as the friend of the common man with his jingoistic rhetoric about putting America First but while he perfects what he is good at, he ignores injustice, champions hate and attempts to ridicule those who stand up against him.

His approval rating plummets and someone says well at least 37% of the population think he is doing a good job. His rating has dropped from 39% in December. The average for a new President in his first year is 53%.

A low approval rating can be just about excused but not when it enters the thirties.

U.S. Facing Unprecendented Social Upheaval
It seems that the edges of politics and personality are becoming irrevocably blurred in the U.S. Dwayne Johnson "The Rock" a wrestler turned actor had been mooted as a potential candidate for the 2020 election but it is the emergence of Oprah Winfrey as a "credible" Democratic candidate that is drawing most attention. It is unclear just how serious the endorsements she has received are but there is little doubt about her popularity across a wide cross-section of the American people.

Perhaps when Donald Trump is long gone, he will be remembered as the President who reunited the country albeit in a totally opposite manner to that he intended.

Seth Meyers, the host of the Golden Globes the other evening, drew gasps from the audience when he said that Harvey Weinstein would return in twenty years to be the first in memoriam to be booed! That is an epitaph that could also face Donald Trump who may have his likeness carved into Mount Rushmore simply to give people a place to vent their anger.

However, as things stand, we, the global community, still have the best part of three years to survive unless Trump's doctors can be persuaded to declare him unfit to serve. A long shot it's true but given the spat with President Kim survival could be our best hope.