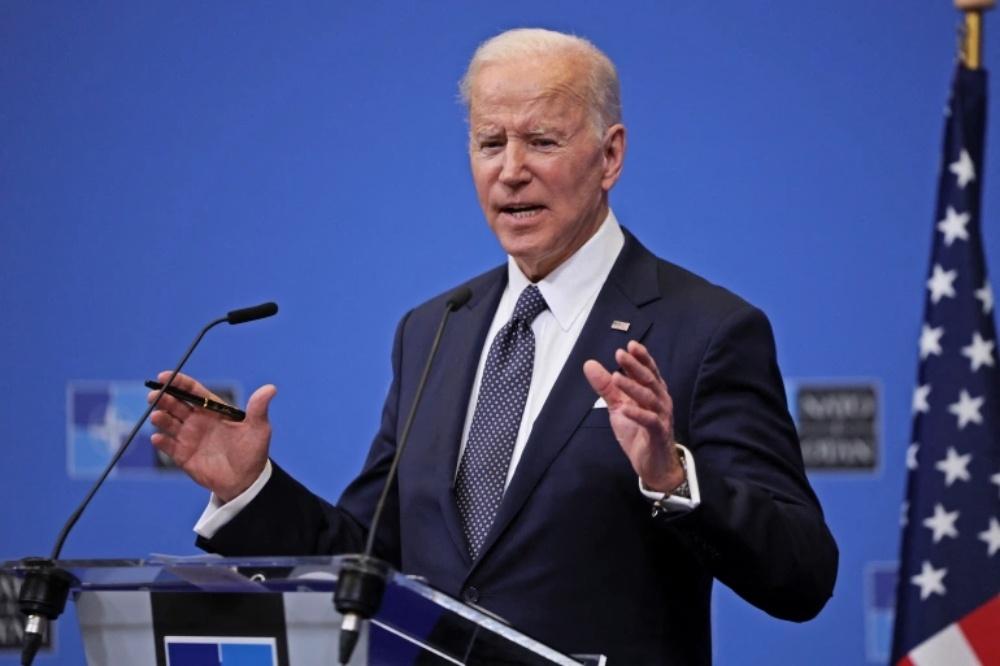 Joe Biden is urging Russia to stop the war in Ukraine amid war crimes in Bucha.
The US President has called for Russian President Vladimir Putin to be tried for war crimes as evidence emerges of atrocities allegedly committed by Russian forces in Ukraine.
Joe Biden's intervention follows the publication of new satellite photos by the earth observation company Maxar, which appear to show bodies lining Bucha's streets during its occupation by Russian forces.
There is mounting international anger over the alleged killing of civilians in Bucha, a town near the capital Kyiv.
Ukrainian President Volodymyr Zelensky also accused Russia of war crimes during a televised address on Monday night and suggested Mr Putin's regime will attempt to cover up evidence of other atrocities.
France and Germany announced that they are expelling Russian diplomats in response to the discoveries in Bucha.
Russia claims that no civilians suffered under the Russian occupation of Bucha and says footage and photos from the city were staged.
But the timing of these satellite images appears to disprove the idea that the bodies only appeared after Russian soldiers left.
US officials say they are supporting a team of international prosecutors heading to Bucha to collect evidence.
The Ukrainian government has started a war crimes investigation after it said the bodies of 410 civilians had been found in areas around Kyiv. Some were discovered in mass graves while others had their hands tied and had apparently been shot at close range.
As many as 165 children have been killed in Ukraine since the start of the Russian invasion, the Interfax-Ukraine news agency has reported, citing the prosecutor-general's office (PGO).
It also says 266 children have been wounded.
Moscow's ambassador to the UN said Russia would present "empirical evidence" to the UN Security council demonstrating that Western statements on events at Bucha were lies.
Ukrainian forces have retaken key terrain in the north of Ukraine, after denying Russia the ability to secure its objectives and forcing Russian forces to retreat from the areas around Chernihiv and north of Kyiv.
More Russian troops are withdrawing from their advance on Ukraine's capital city of Kyiv as invading forces intensify their attackin the separatist region of Donbass in the east.
The European Union will most likely adopt a new round of sanctions against Russia on Wednesday after reports of killings of civilians in northern Ukraine by Russian forces, says France's European Affairs Minister Clement Beaune.