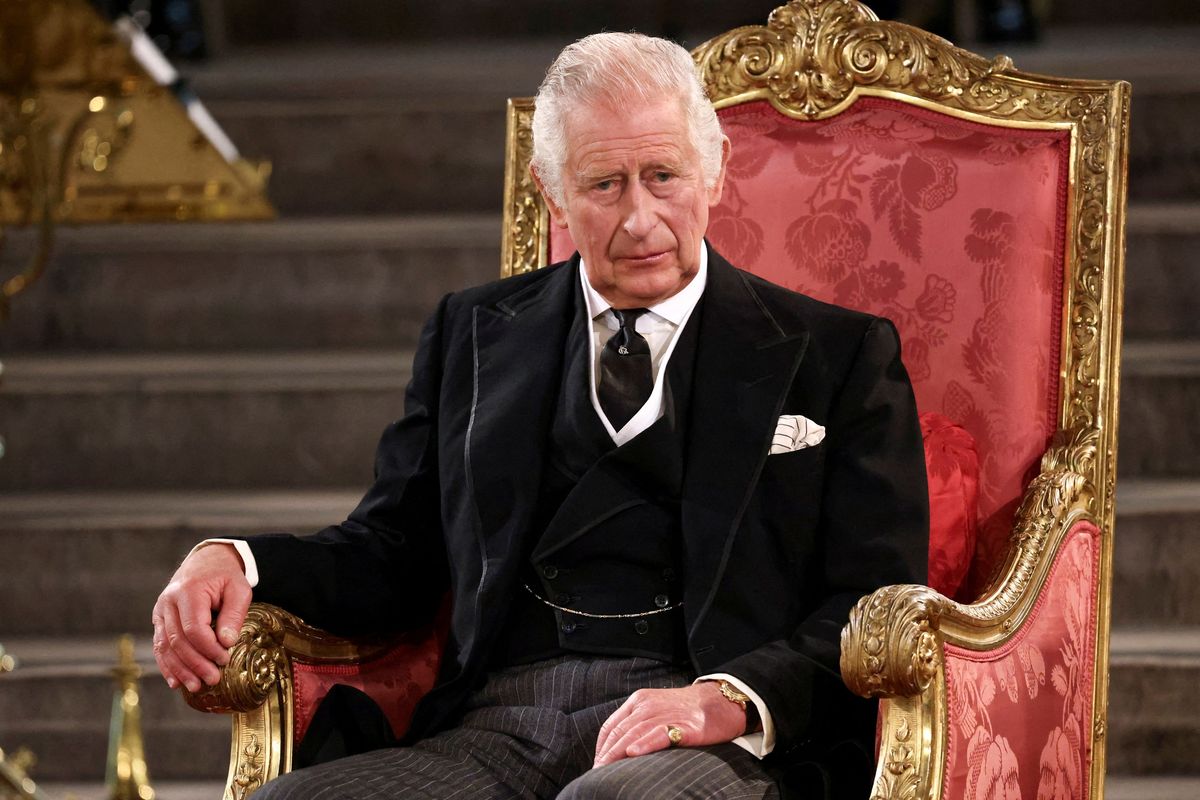 King Charles III of Britain has postponed his state visit to France following social unrest over President Emmanuel Macron's new pension law, which has led to some of the worst street violence in years across the country.
The visit had been seen as a symbolic step in the two countries' efforts to improve relations after years of strain post-Brexit. The French leader had hoped to position himself as Europe's de facto leader.
France is on strike following President Emmanuel Macron's decision to bypass parliament in order to approve the disputed pension law, which would raise the retirement age by two years.
King Charles' visit included a lavish banquet at the Palace of Versailles, and its cancellation will add further pressure on Macron to find a way out of the crisis over his plans to raise the retirement age.
The king will still visit Germany as planned. Trade unions called for a further day of nationwide strikes and demonstrations during the king's visit, prompting the joint decision by the British and French governments to postpone the visit. Black-clad anarchists fought street battles with police in the French capital on Thursday, while in Bordeaux, protesters set alight the entrance to the city hall.
The French public is hostile towards President Emmanuel Macron's plan to restructure the country's pension system. Macron's proposed pension reform aims to merge the country's 42 different pension schemes into a single, universal points-based system that would see some workers retiring later or facing reduced payouts. Unions fear the changes would force people to work longer for lower pensions, and could harm those in physically demanding professions such as transport and construction. The strikes have been ongoing for weeks and have led to significant disruptions in transportation, including trains, subways, and flights.
Protestors are against the pension reform because they do not want to work until 64 instead of 62. French people consider it as a significant change to their retirement plans. The current retirement age in France is 62, which is earlier than in many other countries, and many people have made long-term financial plans based on retiring at that age. The proposed increase in the retirement age is seen as unfair by many workers, especially those in physically demanding jobs, who feel that they will not be able to continue working until 64. Additionally, some workers see the pension reform as an attack on their social rights and the French social welfare system, which has traditionally provided generous retirement benefits to its citizens. The reforms are also seen by some as being pushed through without sufficient consultation with workers and unions. All of these factors have contributed to the widespread protests and strikes against the pension reform in France.
The planned strikes in France are expected to cause extensive national chaos and result in travel disruptions to and from the country. French airports will be impacted, with a 30% reduction in flights scheduled for Paris Orly airport, according to the DGAC. Eurostar has announced the suspension of eight trains while running a revised timetable. SNCF, France's state-owned railway company, has warned of severe disruption with reduced TGV, TER, and Intercite services. Additionally, Paris metro and other modes of public transport will be affected as transport workers go on strike. The demonstrations have already turned violent in the past few days, and there are fears that the industrial action could lead to further violence.