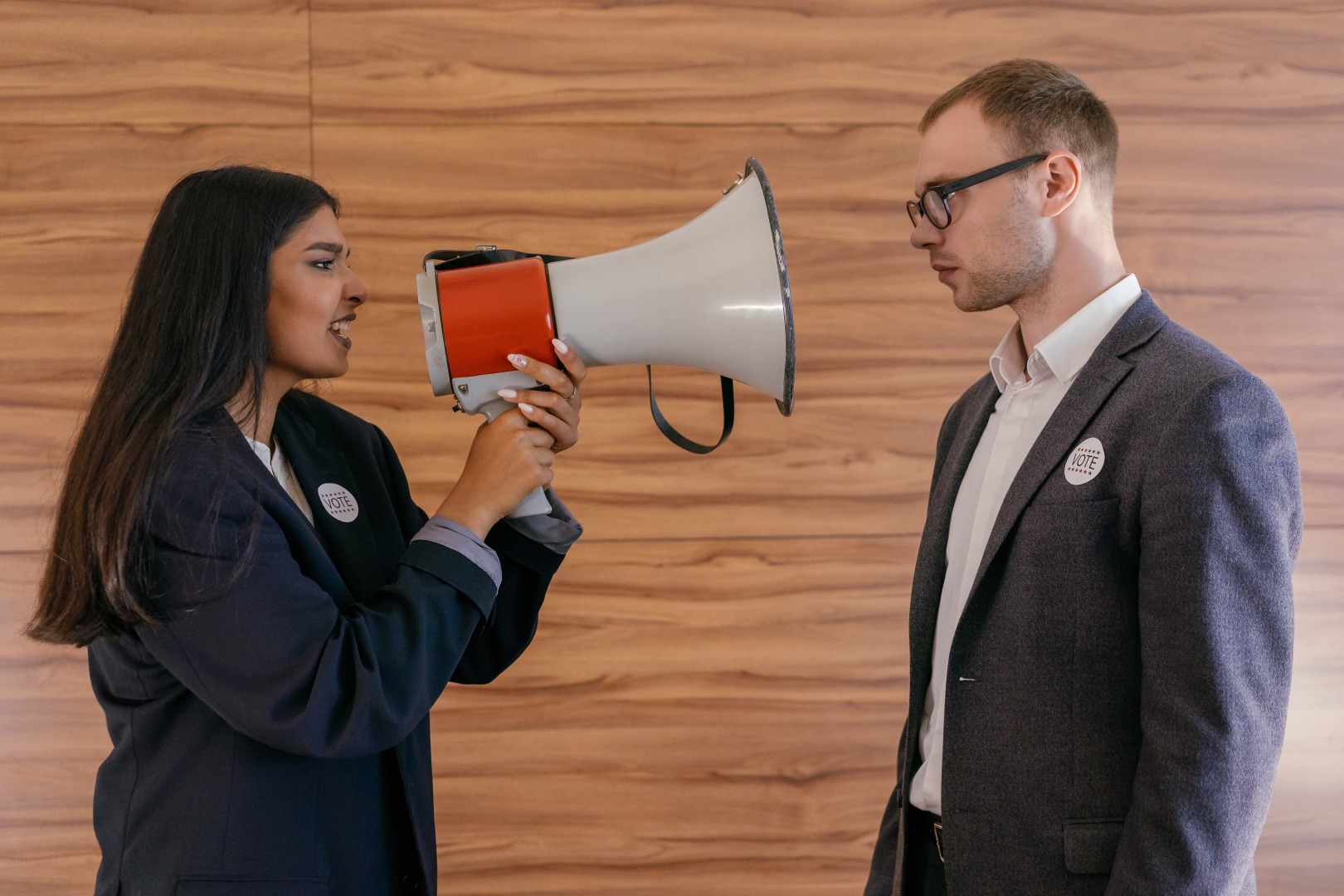 The principles of physics, specifically Newton's Third Law of Motion, provide important insights into the dynamics of intellectual and societal dialogue.
An initial idea in a discussion is like an 'action' force that requires a 'reaction' force, an opposing perspective, to maintain balanced dialogue. This push back serves as a propellant that encourages the evolution and refinement of ideas, challenging the status quo. Without this counter-force, a dialogue risks becoming a one-way monologue, devoid of the richness that diverse perspectives offer. However, the intensity of the push back shouldn't be misunderstood as hostility, but as a measure of belief in an idea. It is the responsibility of individuals to voice their ideas and contribute to a vibrant, balanced intellectual environment. In essence, the 'physics of engagement' signifies that the give-and-take dynamic is not merely an outcome but the very essence of meaningful discourse, shaping our diverse intellectual universe. The laws of physics don't just guide the observable universe. Their principles can also offer us profound metaphors for comprehending the intricacies of societal dialogue. Newton's Third Law of Motion — "for every action, there is an equal and opposite reaction" — provides a compelling framework for understanding the dynamics of intellectual discussions and the indispensable role of reciprocal engagement in shaping societal discourse.
Consider discourse as a dance of forces. An initial idea or perspective propels the discussion, providing the 'action' or initiating force. To maintain a balanced dialogue, Newton's law suggests that there must be a 'reaction' — an opposing perspective or counter-argument. This counter-force, this 'push back,' is not just a reactive element; it is the very warp and weft that weaves the complex tapestry of the discussion.
he significance of this reciprocal force cannot be overstated. Push back is essential to move the dialogue forward. This counter-force serves as a propellant, pushing ideas to evolve, be refined, and reach their full potential. It's a bit like a Socratic dialogue, where the emphasis is on questioning to expose contradictions, but added push back involves not just questioning but also presenting alternative viewpoints. It challenges the status quo, encouraging us to rethink our standpoints and ensuring every narrative is tested and scrutinized. Without this counter-force, the dialogue risks becoming a monologue — an empty, one-way data transmission devoid of the rich context that only diversity of perspectives can bring. This scenario is comparable to an object moving in a frictionless environment, unimpeded and unchecked, potentially leading to an unbalanced, polarized narrative. This monologue is far from passive and becomes a cognitive totalitarianism with far reaching implications from politics to science. In the heat of these discussions, it's crucial to remember that intensity should not be misinterpreted as hostility. Too often, fervent ideas and passionate conversations are mislabeled and dismissed as aggressive or confrontational, which can be used as a tool for suppression. It's essential to discern the difference, as the intensity of the push back is often a measure of the depth of investment and belief in an idea rather than an indicator of animosity.
At the core of this interplay of forces lies the responsibility of individuals to participate and voice their ideas. By contributing diverse viewpoints, individuals create a balanced intellectual environment characterized by dynamic, vibrant, and substantive discussions.
The metaphor of Newton's Third Law offers a critical understanding of the importance of the push and pull in intellectual exchanges. The 'physics of engagement,' so to speak, underscores that the interaction, the give-and-take, is not merely an outcome of discussion, but its very essence. It is this dynamic interplay of forces that transforms a simple exchange of information into a complex, meaningful dialogue — a dialogue that mirrors the diverse, multifaceted intellectual universe we inhabit.