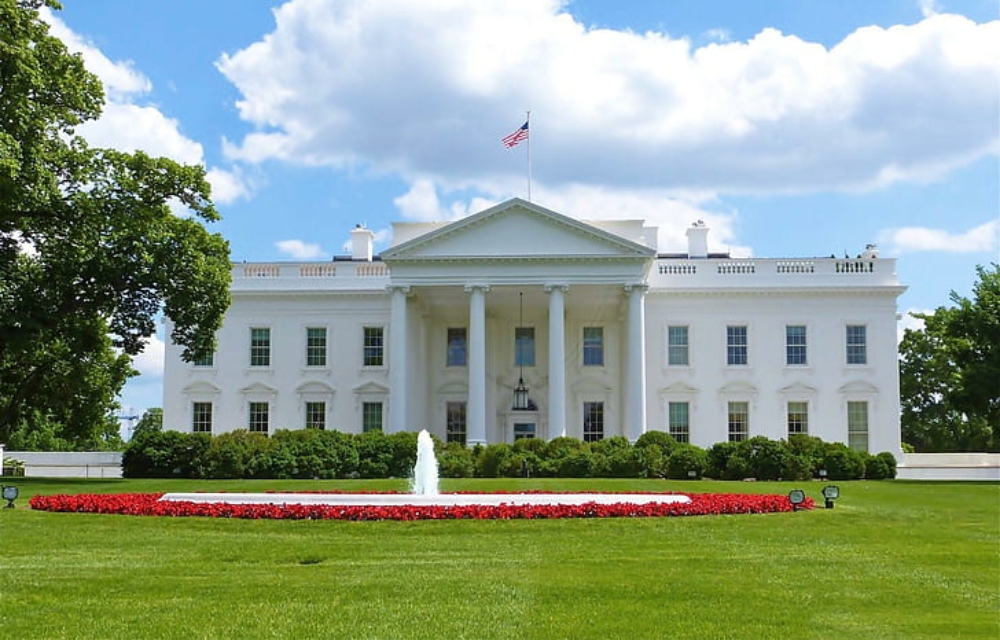 As I put my fingers to the keyboard today, we are 12 days from the upcoming White House Conference on Hunger, Nutrition, and Health- the first dedicated attention from White House to Nutrition in 50 years. Amidst the burgeoning expectation wells the question: can the White House fix food in America?
That food in America is egregiously broken in nearly every particular is on daily display. That very constant exposure to all of the ills- from glaring inequities to predatory profiteering; from deceptive marketing to environmental devastation; from perverse incentives to horrendous abuse of our fellow creatures- may numb us to it. Familiarity breeds complacency as well as contempt; what we see, or hear, constantly recedes into the background we all-too-readily overlook. If, in consequence to all that, you doubt that food is broken here, or need a refresher, read Michael Moss, or Mark Bittman, or Marion Nestle, or Dariush Mozaffarian, or even yours truly- and then check back.
Food is broken. So again the question- pertaining to both will (and the political capital on which it feeds), and way: can the White House fix food?
Let's defer that big question, and start with a lesser one: how might we fix food in America?
I was confronted with that question by an excellent podcast host just yesterday. He offered me a 'golden ticket' I could turn in to do any one thing I might want to convert food from the liability it now is -siphoning years from lives and life from years, ravaging the planet, perpetrating grave cruelties, propagating vast inequities- into the universal asset it should be. What would my ticket purchase?
I gave two answers, narrower and wider, and will present the same two here.
For a narrow redemption of my golden ticket, I would ask that we do for diet quality what we long ago did for blood pressure: recognize its universal importance by measuring it routinely as a vital sign. Knowledge may not always be power, but it is prerequisite to it; measurement may not guarantee effective management, but it must precede it. Diet quality- and the dire divide between what it now is on average, and what it ought to be- should be a vital sign, on universal display, imploring remedial action.
I am not the only one to espouse this view. We have heard it from rarefied authorities in academic medicine and public policy. We have heard it from the American Heart Association, a venerable pillar in the House of Medicine.
Nor is my view on this topic a case of "have hammer, see nails." Yes, it is true- my team and I have invented, developed, patented, validated, and widely deployed an advance that can serve this very function. Yes, it is true I left academic medicine/public health after some 30 years to devote myself full time to advancing the promise of diet quality as a vital sign. But we did not go looking for nails after inventing this hammer. Rather, the world has long been riddled with these nails, and the requisite hammer was long overdue.
Believe it or not, the practitioners of the day resisted uptake of the blood pressure cuff when it was first introduced. There is, alas, a prevailing mentality in medicine that if "it" were important- whatever "it" is- we would have been doing "it" yesterday. The reality was inevitable over time, however: routine measurement of blood pressure forever elevated the standard of care, and inaugurated an era of dramatic decline in the consequences of hypertension, stroke in particular. The routine assessment of diet quality is poised to do the same.
What of the wider redemption of that same golden ticket?
I would cash in for the White House to declare, defend, and develop a policy agenda in response to a whole new perspective on the consequences of bad food; namely, that we are drowning in it. I will elaborate.
First, we are veritably drowning in junk where food ought to be, and willfully addictive junk at that; in hyperpalatable calories; in marketing deceptions. On the other side of the energy balance equation, we are drowning in labor-sparing technologies, many of dubious utility. As a result, we are drowning, too, in obesity, diabetes, heart disease, and largely preventable cancers, arthritis, dementia, and more.
I have incubated this very metaphor- the consequences of bad food as a form of drowning- for years, from review article, to blog post, to the exalted pages of Nature. I reaffirm my commitment to it with that golden ticket in hand.
Imagine, first, if we were to treat actual drowning (in water) as we currently treat our figurative drowning in bad food and its effects.
There would be no fences around pools. Parents would not be vigilant with children at the water's edge- we might even actively distract one another in denial of the danger. There would be no lifeguards at the beach. Almost no one would be taught how to swim. When rip tides, rough surf, or patrolling sharks threatened, the signs at the beaches would say: "come on in, the water's fine!" In other words, we would not only fail to prevent drowning- we would, by our every cultural norm, maximize its frequency and toll. We would then deal with the consequences- a massive, totally unnecessary loss of years from lives and life from years, and the staggering expense of all those pounds of (often unsuccessful) resuscitative effort where ounces of prevention would have so reliably prevailed.
Better yet, let's flip this around and imagine if we were to treat "drowning" in junk where food ought to be as we treat drowning in water. Imagine the analogues to fences around pools, parental vigilance as the norm, universal respect for the intrinsic dangers, lifeguards at beaches, routine swimming lessons- and absolute truth in advertising. Rip tides mean red flags, not the predatory profiteering of marketing hype. Does junk food- which harms our children at an exponentially greater level than the beach- warrant less candor?
I would gladly inventory the many implications- in practice and policy, clinic and culture, family and community, media and education- of this altered perspective; but then this would be a book, not a column. Accordingly, I invite you to let your imagination travel these paths as you see fit. We can be clear that the confluence of these trails leads to something quite luminous, exemplified by the world's Blue Zones- where food as food ought to be engenders pleasure, community, sustainability, and both a bounty of years in life, and a bounty of vitality in those years. These blessings could, and should, be universal- and here's to those working hard to advance that very goal.
A final, essential point is that as much as our fates matter to one another, the fate of this planet matters more. Whatever our hopes to be healthy, vital people- they will only ever be realized on a sustainably healthy, vital planet- or they will never be realized at all. Anything we do to fix food must emphatically relate to planetary health or it is a non-starter. Fortunately, the very same shifts that most favor the health of people, favor the health of the planet, too, in all of the particulars from biodiversity to fragile ecosystems to climate.
Time to ask again: can the White House fix food? I suspect we all know the answer. Let's acknowledge, though, that the limits of what the body politic can do derive from our collective, political will. We- a vast community of loving parents, and grandparents; of aunts and uncles; daughters and sons; brothers and sisters; and citizens, all, of this beautiful, beleaguered Earth- in our collective, righteous might- could fix food any time we rallied to the cause- no golden ticket required. We can adjust our perspective; muster our will; blaze new ways; and align the financial incentives from crops to classrooms, from the standards of care to SNAP.
The White House will not likely be where this rally ends; but it's not a bad place to start.