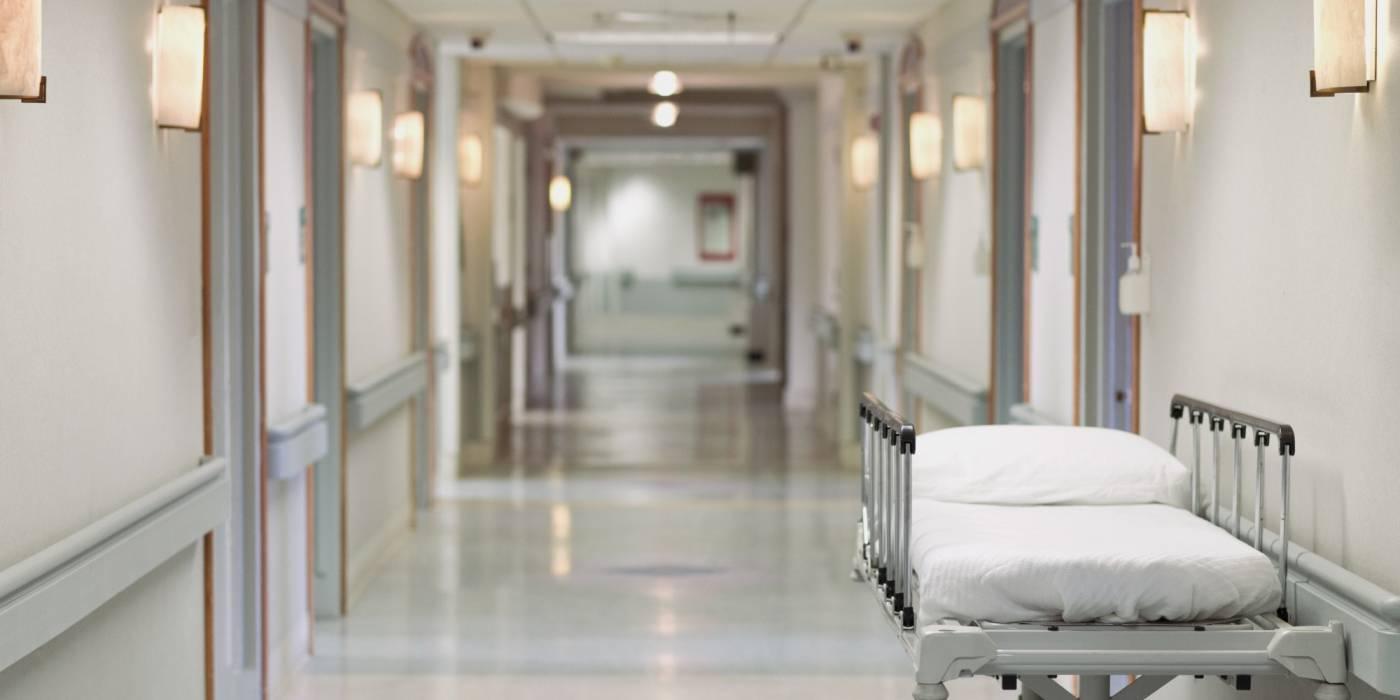 Just for S&G's (Snickers and Giggles)...do me a favor. Input only a comma on your LinkedIn search and hit SEARCH. You should come up with close to 143 Million people.
Now select 'Keywords' and under the title put 'Chief Growth Officer'. Now you'll be at a little more than 1,300 finds. Select 'Hospitals & Health' under industries...and you'll be at 91.
Now go through each one, weeding through all the companies that are not actual hospitals or health systems - or I can save you the time and trouble.
You're at SIX. There appear just six Chief Growth Officers within all the senior leadership in nearly 6,000 U.S. hospitals and health systems.
Not satisfied? OK...Google 'Chief Growth Officer Hospital' (or Health System) and start looking page after page. Not finding too much...right?
A Growing Title in Consumer Markets
The Chief Growth Officer (CGO) became a title back in 2004...later fizzling during the recession. Now it's come back again, with 40% titled in companies smaller than 50 employees; and surprisingly, CGOs are now also entering the leadership hubs of larger consumer darlings such as Hershey, Kellogg, and Coke.
In fact, Coke recently made a transformational change in replacing its Chief Marketing Officer (CMO) role with the Chief Growth Officer. This on the heels of the last three years of decreasing earnings and growth in the company.
The pullback was a big surprise. Especially since in 2011, Coke made a seemingly smart choice in shifting from its traditional advertising toward the new era of content marketing. It traded the historical success of its billboard ads and mass distributed commercials for social media, real-time experience, and online storytelling videos.
Coke even created a soda can that split in two - to share with a friend. Awww!
What they couldn't share was wanting that friend to gain weight, take in artificial sweeteners, and move that much closer to acquiring type 2 diabetes. Consumer behavior in purchasing Coke is slowly moving beyond the desire for a cold bubbly feeling on the lips, and the sweet taste on the tongue.
Fact is...healthier lifestyle choices are in.
Coca-Cola and its many carbonated/sugared brand drink partners, are slowly moving out of favor for healthier beverage options. Recognizing confirmation bias, even for a company with this type of size, intelligence, and talent often still happens at a pace slower than what their consumer market has made clear.
The insertion of Coke's CGO is not only about fixing a marketing leadership miscue. Whereas the CMO historically drove creativity, brand positioning and awareness, the CGO has become a reportable CEO advisor and key leader focused solely on growth.This happens through intersecting a blend of updated results from tactics and operational efforts from the four key areas of business activity creating profit: marketing, sales, product/service, and finance.
The CGO looks at many possible methods to help their organization grow. This can be rapid experimentation across marketing channels, product or service development, looking at consumer and customer insights, identifying strategic partnerships and creating new ideas to grow the business.
The need for a CGO is not just in driving sustained profitable growth as part of company strategy, but recognizing that the days of "easy growth" are over. CGOs optimize resources, expect cutting-edge marketing, build necessary capacity and efficiency, as well as focus on both disruptive and incremental innovation. (chart above by Russell Reynolds)
Consumer Vs. Patients
Here's where the rubber meets the road, as one of the most important facets of healthcare today, is for hospitals, health systems, and other providers to recognize that health consumers, no matter how they are segmented and targeted, are meant to be competed for.
One of the great glories of the capitalism is the establishment of, and result from competition. In a free market, firms compete to provide goods and services, based on employing facets of price or quality. Ultimately consumers and customers benefit as the recipients of increasing quality and/or lower competitive pricing, as a result of company costs dropping.
Many medium to large-scale providers have had a tremendous revenue run over the last 25+ years. This has been largely due from a fee-for-service system that did little to improve poor care quality and outcomes.
A payment environment, which allowed healthcare-related costs to skyrocket a jaw-dropping 274 times since 1950, as compared to only 8 times for other products and service costs. All with continued massive demand by patients, for drugs and chronic care services.
The death knell for today's mass unaffordability appears to be emanated from the lack of pricing competition, as decades worth of payer-based pricing regulation removed the free market forces of competing on price. With great demand and no competitive system in place for cost-effective value, health providers had great incentive to over-treat and over-bill.
For decades, the cost of healthcare services, products and drugs were passed from provider to payer to self-insured client or individual plan member, and everyone kept paying...all appeared fine.
Until it wasn't.
When greater cost-shifting from the payer to the plan member, caused deductibles, out-of-pocket expenses and patient drug share costs to soar - fallout in patient behavior and choices ensued. Suddenly prescriptions weren't getting filled as often, therapy wasn't being completed, elective surgeries were pushed off, and patient collections saw big problems.
By 2010, we saw the emergence of Obamacare; and when we sadly realized that health coverage isn't the same as healthcare...the industry and politics shifted their sights on a more patient-centered, risk-adjusted, and outcome-based model with reimbursement tied-in respectively.
Truth is, whether value-based care rolls out tomorrow or in years to come, health payers and drug companies still do not and will not operate as true competitors. This means healthcare prices are not likely to come down on their own.
We also know that the current health system today (with its underlying industries) is largely unsustainable, and certainly unaffordable for many American consumers and companies. So healthcare costs, on their behalf, are likely to stay high and tight for years to come.
As a result, the market has actively employed its own free-market forces to re-organize into new innovative services, products, and arrangement for patient care and coverage. These include direct care, retail clinics, on-site primary care, direct contracting, direct primary care, super TPAs, and a stronger scrutinizing of claim management by broker-persuaded traditional insurer ASOs.
A Chief Growth Officer For Hospitals & Health Systems
In full candor, I have enjoyed a past career in being a health provider, then a health tech entrepreneur, and finally having led consumer strategy and outbound digital marketing. It's given me a much wider view of consumers, tapping into consumer stress & behavior, and well as effecting the right triggers for desired outcome.
As I choose an opportunity for the next phase of my career, so many provider leadership positions and expectations continue to reflect models of culture and management that led hospitals and health systems to arrive at this moment. Though I am pleased to see a greater level of technology, nursing/physician, and patient experience leadership roles.
This makes me think of one of my favorite quotes, which comes from Mike Tyson. He said, "Everyone has a plan...until they get punched in the mouth."
The punch to providers of all sizes is that consumers and patients have a greater financial role than ever. Knowing this, hospitals and health systems must recognize that the same strategy that led them to acquire and grow a patient base locally, is the same growth mindset and strategy they must employ to grow remotely - and benefit.
Larger shifts to patient financial responsibility don't necessarily mean that everyone is poor and cannot afford services, but rather that selective marketing for patient acquisition is greater importance than ever. Those companies that properly segment, target, position and capture patient base, by utilizing smart marketing, communications, telehealth services, efficiency, within measurable resource allocation and investment, will be in an advantageous role toward sustainability.
As technology drives efficiency and costs drop, providers must seek to find and effect greater engagement and treatment, through adding a stronger growth mindset to provider leadership. While many leaders already have expectations of growth contribution within their job role, they cannot be solely dedicated to such.
Hence, we have the Chief Growth Officer. Well-suited for, and well needed by health providers who seek to compete, capture, and grow, in order to best sustain profitability, whether in a fee-for-service or value-based care environment.
Provider growth is more than the immediacy of a quarterly revenue stream. It's also recognizing that as laws open up for telehealth coverage within and across states, providers have an incredibly powerful opportunity to compete. To utilize an incredibly robust set of technologies and competencies in selectively choosing and sizing their patient base and services.
Moreover, this will not only benefit such providers financially, but create a system where patient-portion monies can and will be effectively competed upon. It wouldn't be inconceivable that once the first shots are fired, that free market forces may be positively injected to help grow quality coupled with lower pricing and affordability.
Perhaps even larger, providers empowering patients to not only gain the benefit of engagement, better outcomes and services, but earning and sustaining their consumer loyalty and actions for their own health...as they continue their healthcare journey.