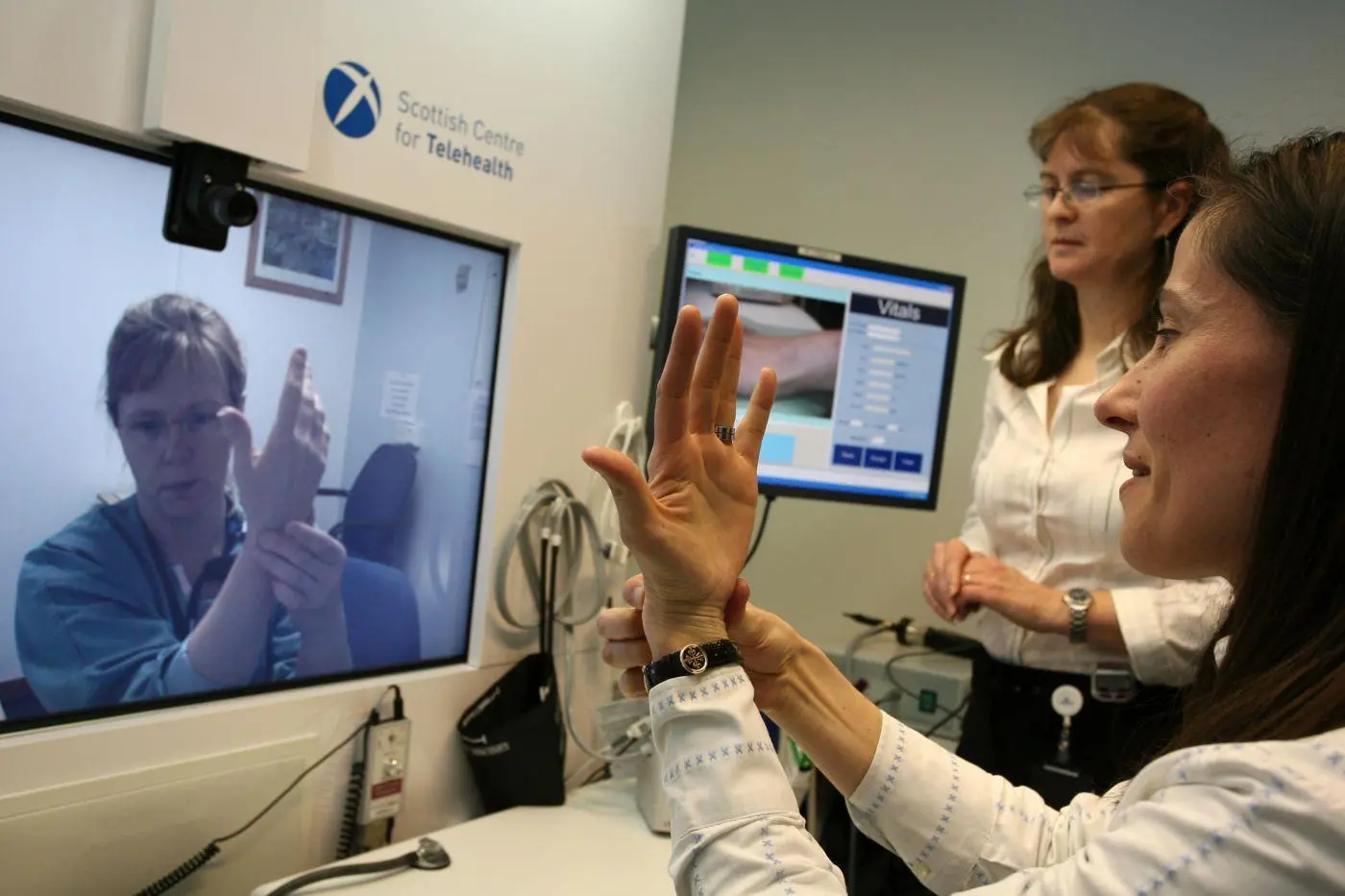 And you thought telehealth was just a less expensive and more convenient way to replace the physical office visit, right? Well...think again friends. Because in the next few years, you are about to see hospitals and health systems expand and explode! And its going to come through powerful marketing, wise investment, and monster M&A activity.
Smarter, bolder health providers are just opening up their eyes to the possibilities. Their ability to combine the technology of telehealth, it's expanding laws, and the power of real consumer/patient dollars at play.
Recently Dr. Steve Ambrose of RED HOT HEALTHCARE was invited to keynote the first day at VSee's Telehealth Conference in Silicon Valley. But this talk wasn't on telehealth technology, laws, combating disease, or coordinating care. Instead, the focus was placed on telehealth's role as a proverbial 'Tip of the Spear' in a major power shift in the future landscape of our health system.
Lowering costs, improving patient satisfaction, and generating better care outcomes (quality) is certainly top of mind and needed. However, the ground is shifting in the interplay between providers, payers, self-insured purchasers, risk mitigation, as well as a wide environment of 'real' patient dollars at play.
In his popular prior featured article on health system and hospital growth, Ambrose makes the case that larger shifts in patient financial responsibility don't necessarily mean that everyone is poor and cannot afford services, but rather that selective marketing for patient acquisition is greater importance than ever.
Those companies that properly segment, target, position and capture patient base, by utilizing smart marketing, communications, telehealth services, efficiency, within measurable resource allocation and investment, will be in an advantageous role toward sustainability.
In his keynote video below, Ambrose discusses and engages on:
The history of fee-for-service + hyperinflated costs
Our current dilemma between healthcare business VS. health system needs
Telehealth's tie-in to competitive forces, growth strategy, targeted marketing, and long-term population health
Growing local and remote care footprints through retail tactics + telehealth
The coming changes in leverage between providers and payers.
Meeting powerful purchaser needs through direct contracting between providers and self-insured companies

VIDEO LINK: (CLICK TO WATCH)

An interested parties can receive the accompanying Power Point presentation by contacting Dr. Ambrose through email listed on his bio and website, or to those directly connected to him via LinkedIn.