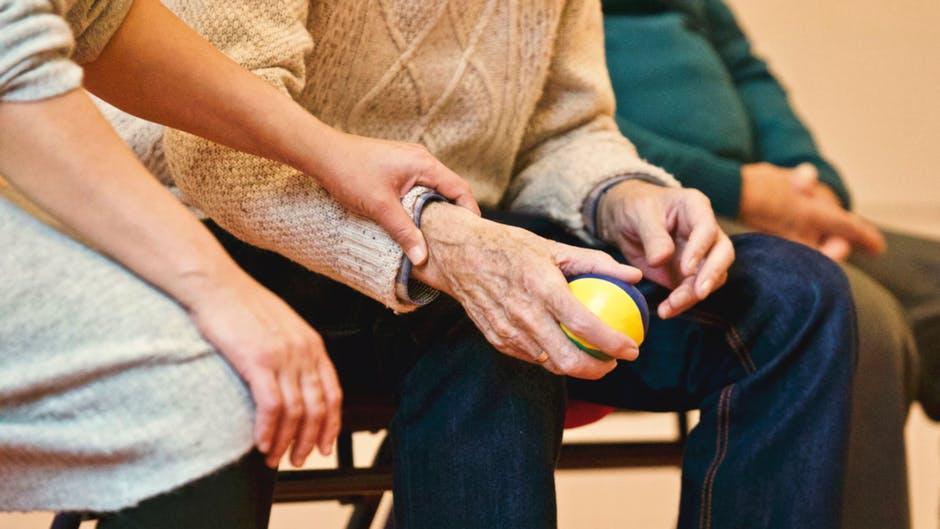 A race to scale, competing upon clinical efficiency, the power of external influencers, and a future of lower consumer pricing. These are just a few of the coming trends and insight gleaned from Jacques Mulder, the US Health Sector Leader for EY.
Recently, he met down at HIMSS 18 with healthcare influencer Dr. Steve Ambrose for a timely interview on the RED HOT HEALTHCARE leader podcast.
Mulder's charge is specific to leading teams in helping clients strategically address the transformative forces shaping the health ecosystem. He also is responsible for growing EY's people, networks, and capabilities in the health sector - as well as developing industry-specific solutions and thought leadership.
IN THIS LEADERSHIP PODCAST INTERVIEW:
✅ The importance of consumer behavior on the healthcare system
✅ Need of innovation around market uncertainty
✅ Lowering prices from long-term competition from clinical efficiencies
✅ Cost containment vs. Cost optimization
✅ Data fusion systems & Global ecosystem of peer value
✅ Health provider M&As – a race to drive scale
Below is one snippet of transcript from this engaging interview:
STEVE: "In our future, I see more health systems crossing state lines to acquire and control populations remotely via telehealth. We will see unique partnerships form, in this period of uncertainty, to hedge while sustaining growth. When it's all done, I'm sure national chains like HCA will be seeing a lot of competition to their model and influence.
You and Carol Faig wrote a terrific piece on the difference between cost containment and cost optimization. In your own words, tell us the types of questions that provider organizations should be asking themselves when they're designing an operational strategy for cost optimization."
JACQUES: "Most of the questions I get from organizations are around growth. It's a very active topic right now and if we look at the trends at mergers and acquisitions, that is definitely a race for scale - and one to drive efficiency.
Scale is helpful, and we started talking and continue to talk about smart growth. You know, a lot of procedures are moving from the inpatient to outpatient and home care setting. Post-surgical care is one of many things you can do by remote monitoring.
When you think about growth one of the things you don't want to be doing is just bolting onto the exiting infrastructure you have. Almost like looking for the car keys under the streetlamp - instead of where I actually lost them.
So you don't want to grow in ways that doesn't line up with who you want to be, and what you need to be in the future. There are questions - not only about physical infrastructure, but also the types of services you continue to provide.
True operational efficiency means understanding where bottlenecks lie in organizations. So you may see 10 patients in the E.R. and you want to admit 5 of them. Your system may say that you have 5 beds, but they don't tell you that those beds haven't been cleaned because those patients are being discharged 4 hours later - and this creates a difficult situation.
When we look at the overall picture of revenue, cost, ROI and how organizations are going to compete in the future, you have to take a multi-faceted approach. So most of the questions I'm getting include "how can I grow," "who can I buy,", or "how can I take out another 20 million from my cost?"
And my response to the $20M in cost is always the same. Namely to make sure that you don't get yourself into a situation where you no longer have an ability to exercise an option...as you see the future unfolding."
CLICK HERE TO LISTEN TO THE REST OF THIS POWERFUL INTERVIEW WITH HEALTHCARE LEADER JACQUES MULDER
DR. STEVE AMBROSE is a highly-dynamic healthcare influencer, lateral-thinking strategist, and B-2-B and B-2-C sales development and communications leader.
He is current reviewing full-time opportunities for health providers and healthcare IT companies seeking growth.
His Red Hot Healthcare podcast carries guests and a growing listener base comprised largely of healthcare industry senior leaders, and cutting edge healthcare IT mavericks.
Earlier this year, Dr. Steve also co-founded the fast-growing ☮️Walk The Ridge movement for empowering & improving workplace engagement & civility.