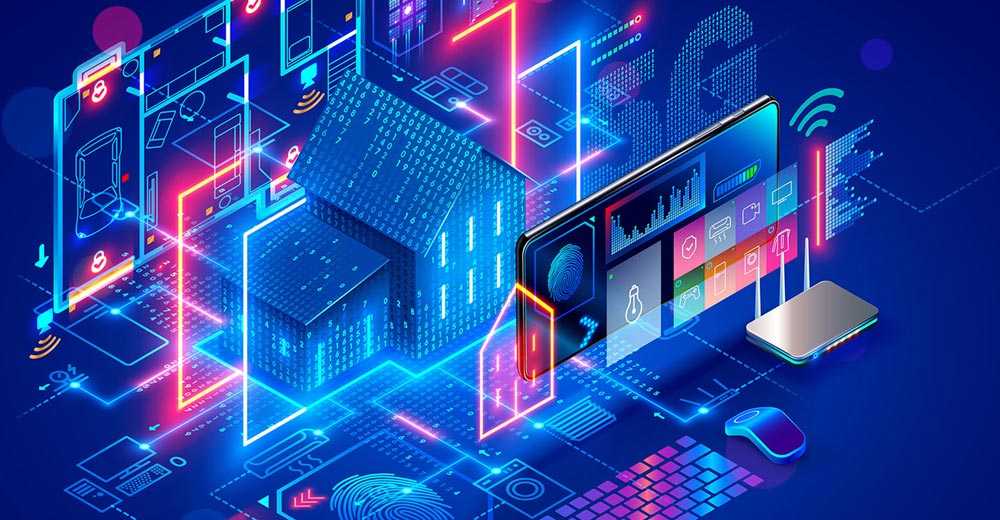 IoT is everywhere - from smart homes to disaster management operations.
At such an extensive scale of application, IoT security should be of prime concern.
The Internet of things is a buzzing technology that has applications ranging from assisting humans in everyday chores to military expertise. With such great power and ability, IoT security also becomes a concern for people as well as organizations that are using IoT in one-way or the other. It would not be wrong to state that all of us have been using IoT with different devices. In the last decade, our dependence on IoT has grown, and there are no signs of either our dependence getting reduced or IoT security being increased. There are certain ways that hackers can challenge and threaten our physical, economic, informal, and emotional security. As it is said, anything that is connected to the Internet is potentially hackable.
How is IoT Security at Stake?
IoT is currently hackable in more than one way. There have been instances in the past when a device connected to the Internet has been hacked for various reasons. An example of an IoT device being hacked is when a pair of hackers hack into a car while it was self-driving. When these hackers hacked into the car, they focused on hacking the vehicle's interactive display containing the car with their mobile devices.
As any software that has connectivity is hackable, they managed to manipulate the functionalities of the vehicle from a remote location. During this hack, they stalled the car on a highway by killing the engine. This created insecurity in the people using those cars. To add to people's insecurities, these hackers in their final phase demonstrated how they could disable the brakes and manage to manipulate the steering wheel to make the car go in the desired direction.
Barnaby Jack, the late researcher focused on how assassinating someone can be extremely easy. In his research, he focused on how people can manipulate electronic pacemaker. In 2007, Barnaby disabled the wireless functionality of his pacemaker to demonstrate how this can be done. Such manipulation of devices that are connected to each other can lead to loss of life across the globe.
Another instance where an IoT device misbehaved was when former Miss Teen USA, Cassidy Wolf filed a complaint about her webcam being hacked by someone. She further stated that the hacker demanded her to click inappropriate photos and to do Skype sessions with him. Upon investigation, the hacker was revealed to be Jared James Abrahams from her high school. The incident showed how modern day devices are extremely hackable and how companies should focus on improving IoT security.
How Can IoT Security Risks Be Minimized?
Increasing the security of IoT devices is a must; otherwise it can lead to large financial and reputational losses. There are several ways in which companies can focus on improving the security levels of IoT enabled devices. Data encryption, firewalls, and internal monitoring are just a few measures that can be taken to increase the security levels of IoT devices.
1. Using Cloud Infrastructure
Cloud enables IoT security as it maintains confidentiality, availability, and integrity of the information that is being recorded by these devices. The information that is being exchanged can be encrypted so as to improve the security of these devices.
2. Designing Security Infrastructure
Designing a better infrastructure that focuses on improving the security levels of IoT devices is of utmost importance. Timely internal checks of how the device is behaving under certain circumstances are notable for changing the systems of that device.
3. Considering IoT API
Using API security, companies can ensure that only the authorized devices are communicating with each other. Any unauthorized access and manipulation of the system can be notified to the company as well as the users.
Currently, the world is connected to IoT and the number of devices being used is increasing. There are other sets of problems faced by IoT developers at the same time. Companies have started to realize the importance of IoT security and are now trying to implement techniques that can further enhance the security of these devices.