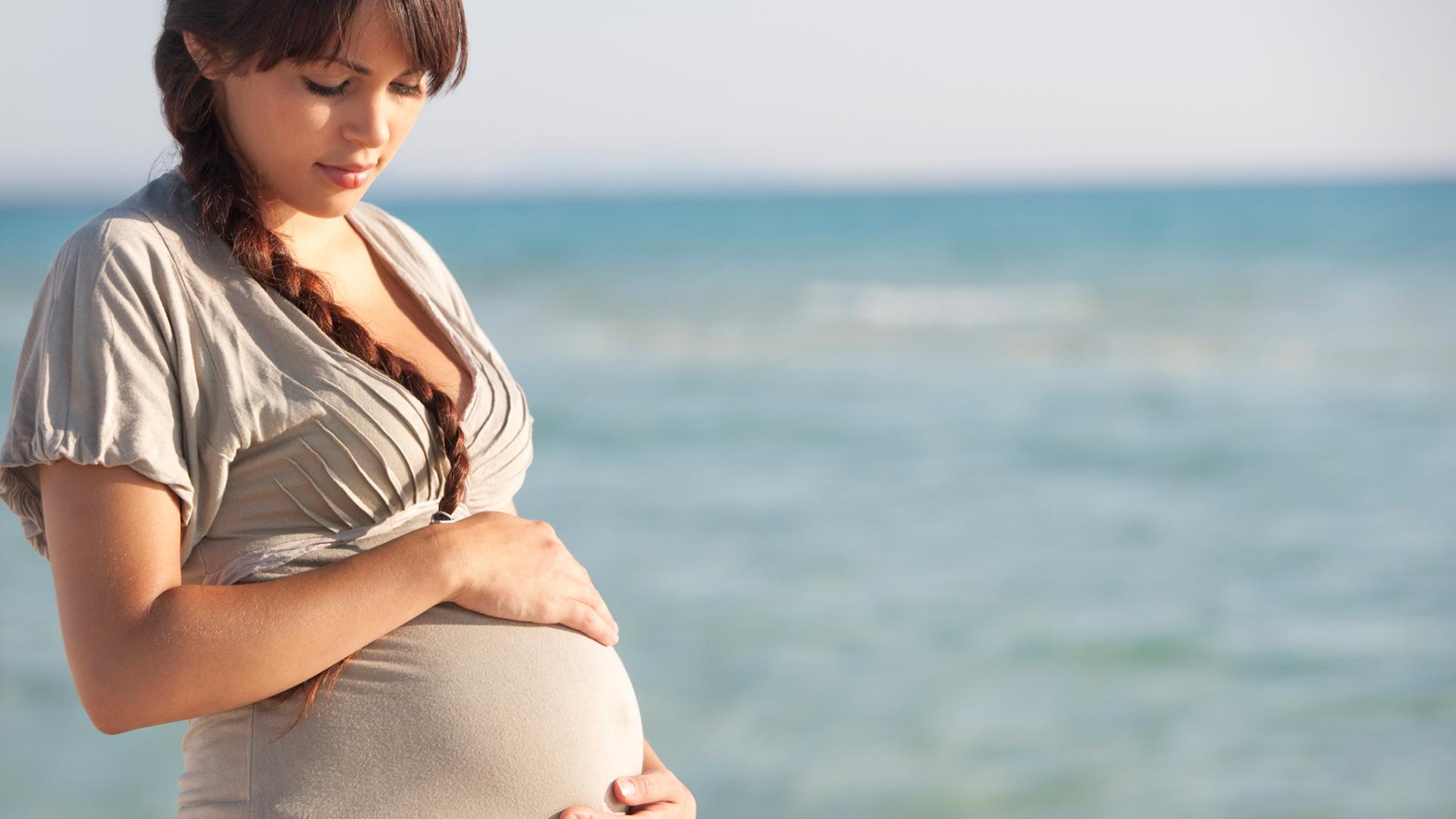 Giving birth and running a marathon. They are two seemingly different entities but have many similarities. The inevitable pain, the highs, the lows, the feeling that you may falter or can't survive the pain and, in the midst of it all, that you will never do it again…but then you do.
Marathons take months to train for by growing your strength and endurance as you increase your training miles. Pregnancy takes months to grow and mature your baby so that it can survive outside of you. In marathon training, you need to experiment and finally learn what types of fluids and fuel agree with you as you run. In pregnancy, nausea and heartburn may plague you as you learn what you can and cannot eat to abate these symptoms. Some days you just don't have the energy to train, but you must follow your plan. Some days you don't have the energy to get through the day; your heavy body is carrying this new life, but you have no choice.
And then the big day finally comes. Will it rain or be sunny and hot? Your anxiety is hidden by excited runners surrounding you. Have you prepared for every possibility that might come about during the next 26.2 miles? Is your day about a goal time or crossing the finish line feeling good? In the end, you can only plan for so many possibilities, there are countless details that may come up and you can't possibly think of them all.
Sometimes you just don't foresee the porta-john line being — so long that the race starts while you are inside using one. Or the storm that hits the night before your race, so the course route is changed and the aid stations aren't as frequent as you need. Or the friend you are planning to run with has a bad day, and you're on your own to finish the race.
It's the same with birth plans. You go to classes, learn about labor and develop a plan for how you would like it to go. Do you want a birth with no pain medications or are you planning on an epidural when you hit the hospital door? Do you want a quiet experience with your husband or will your mother, sister, and friend be there, too? And then reality hits. You show up to the hospital ready to deliver, but no one else is, including your doctor and your delivery is chaotic and fast rather than serene and calm. Or you develop severe high blood pressure and need to be induced early with extra monitoring. Or your baby is over 10 pounds, and you need a cesarean section.
I have run enough marathons to say I am seasoned, but each race still has its unique challenges. A couple years ago, I planned to pace a friend through her half marathon. This race offered both half and full marathon options, so I could continue after dropping her off at the half marathon finish to complete my race. I just planned to finish my run at whatever pace felt good, but I generally also have a race goal in the back of my mind. Those first 13 miles went well, the weather was cool and overcast, and my friend made it within a minute of her half marathon goal. We hugged and said our goodbyes as she turned off into the finish chute. And then, the wheels fell off for me. I was tired, my legs were heavy, and I was just feeling done — except, I still had 13 miles to go! Thirteen miles I didn't want to run. My running comrades tried to rally me, but all I wanted to do was turn around and go through the half marathon chute.
We began alternating a five-minute run and one-minute walk. Amazingly, this felt good. The one-minute walk was unbelievably restful. My attitude started to shift. That is, until the rain started. It was light at first and felt good as the day was heating up. But then, it was a downpour — I could barely see in front of me — and we still had three more miles to go. My attitude plummeted. I began cursing under my breath, angry and irritable, beating myself up for not being better prepared.
Eventually, step by step, I continued on not really having any other choice. At mile 25, I told my friends, "You know what I really want right now? A hammer, to hit myself over the head."
With my race goal completely destroyed, I finished with one of my worst times ever. I had to navigate through unforeseen obstacles, but in the end, I crossed the finish line. Not my idea of a satisfying race, but a finish nonetheless.
Recently when I was on call, I took care of a young couple who was expecting their first baby. She was an energetic blond with an easy smile, comfortable in bed when I met her. Her husband, a pleasant, easy-going man, was filled with excitement for the day. She had planned to deliver in the hospital's natural birth center, a beautiful unit with rooms that look like top-of-the-line hotel rooms. Within the quiet setting, there is a queen bed, jacuzzi tub, serene music and the calming scent of oils. The nurses are specially trained to support and encourage a natural delivery.
Unfortunately, this patient's birth plan was knocked on its side at the get-go. She was well overdue with no sign of labor when she had arrived the night before with her water broken. She was given a cervical ripening agent, which can help ready the cervix for labor, but by the next morning, she hadn't progressed at all. So when I met her, we discussed options to augment her labor but also kept the possibility of moving to the natural birth center once her labor finally began. Both her husband and she were appreciative we might find a way to get her back on track with her plan. The day progressed slowly, her body resistant to labor. By evening, she was getting tired, having slept little in the past 24 hours and having not eaten. We decided to take a little break so she could eat and then restart the augmentation with a new plan.
Finally, in the wee hours of the night, she was in labor. It was time to move her to the natural birth center just down the hall.
By this time, she was questioning whether she could do it naturally. Her nurse and I encouraged her to try as we knew how important it was for her. But we were met with "I'm so tired, I'm in too much pain." We told her the wonders of the jacuzzi, how the warm jets of water would soothe her back ache and contraction pains. We reminded her how strong she is and that we, along with her husband, would be there to support her.
As a compromise, her nurse thought of putting her in labor room 20, the only room in the labor and delivery area with a tub, giving her options of staying on course for a "natural" delivery, but also leaving the window open for pain medications. The patient lasted only five minutes in the tub before climbing back into bed in agony. Now 30 hours into her labor, her exhaustion was getting the best of her. Her husband, trying to be supportive, was also exhausted and in need of a break. As we talked about how to make her more comfortable, she just burst out, "I'm done with my plan! I want an epidural!" Her sunken eyes filled with tears, her limp hair fell into her face, and her demeanor was one of defeat.
I knew she had a long way to go still since she was only four centimeters dilated and honestly thought an epidural was the best thing for her. She needed a break if she was going to push this baby out which I anticipated would not be quick. So at three a.m., she received her epidural, dashing all possibility of the natural birth center. She slept for a few hours, and when I examined her again, she was dilated six centimeters. But more importantly, she was like a new woman with renewed confidence she could make it through labor. I was glad to see the smile on her face.
Unfortunately, after spending 24 hours with her, she did not deliver on my shift. She eventually delivered about noon, 42 hours after her water had broken. I talked with her later, and she was happy. She had no regrets about the birth experience she had despite not following her original plan. Most important to her was that she was included in all the decisions as her labor progressed.
What was my birth plan for my own baby, you may ask? Despite practicing OB for many years before becoming pregnant, my birth plan was surprisingly unrealistic yet straightforward. Okay, so maybe it was more of a fantasy but with a dash of family history – I knew both my mother and sister had quick labors. My plan: labor would be so fast that I would not have time to get to the hospital, but I would inadvertently deliver at home. No worries though, my OB or one of my partners would come over and help me. I didn't really consider the pain as an issue; I would tough it out. And the mess of delivering at home? I would deliver in the bathtub —yes, the one I could never get into or out of during my pregnancy.
What really happened? I had a scheduled C-section because my baby was breech. No labor at all. Yep, I went from a completely natural birth to the most sterile and interventional. My marathon didn't even start, and yet I still crossed the finish line and became a mother.
I encourage my patients to think about how they want their birth experience to be, but to keep an open mind to many possibilities. You just never know what that day may have in store for you. It may be exactly as planned or nothing close to the dream experience. Either way, in the end, you are a mother.